East Coast Australia: Sydney, Byron & Beyond
Explore the Whitsunday Islands by speedboat, discover K'gari in a 4x4 & snorkel the Great Barrier Reef with a Master Reef Guide
East Coast Australia: Sydney, Byron & Beyond
Overview
Itinerary
Accommodation
Important Notes
Unique Experiences
Venture off road on K'gari, the largest sand island in the world, taking in the shipwreck-strewn beaches
About your trip
Dream of visiting Australia but don't know where to start? Let this two-week east coast escapade be your guide.
Starting in Sydney, you'll explore the famous harbour and stop by Bondi Beach for a surf lesson, before sampling fine wine in the Hunter Valley's rolling vineyards. You'll soak up Byron Bay's boho vibes then dial up the adrenaline with a 4×4 excursion amid the giant dunes and rainforest of K'gari (Fraser Island), a speedboat tour of the Whitsundays and unforgettable snorkelling on the Great Barrier Reef, accompanied by a Master Reef Guide.
Finishing in tropical Cairns, you'll float through the eco-paradise of Daintree National Park for a momentous end to the perfect Aussie adventure – with plenty of wow moments (and fun surprises) along the way.
This is the ultimate Aussie road trip, and more.
What's Included
Accommodation in twin rooms
Max 14 travellers per group
Exclusively for people in their 30s & 40s
Arrival transfer included
Private minibus
2 domestic flights
All activities mentioned on the itinerary
Stay in hand-picked 3-4 star hotels
Experienced Pack Leader with you throughout the trip
13 breakfasts, 4 lunches, 2 dinners
Flashpackers must provide evidence that they have purchased travel insurance for the duration of their adventure. Remember, flights aren't included and prices are based on sharing a twin room. If you'd like to upgrade to a single room, you can add this during the booking process or by contacting our Customer Experience team.
Your Itinerary
Day

01

An Aussie welcome

G'day and welcome to Sydney, one of the world's most photogenic cities and the starting point for your adventure. Touching down at the airport, a private Flash Pack transfer will be waiting to whisk you to your boutique hotel – right in the heart of the action. Your first evening will be spent getting to know your fellow Flashpackers over food and drinks at a typical Aussie pub. Depending on your jet lag, feel free to explore some local bars before bedding down and getting set for some serious exploration over the next 14 days.

Day

02

ICONIC BONDI SURF

Awake to magnificent vistas of the gleaming CBD and enjoy breakfast in your hotel before an urban sightseeing tour. Starting at the glossy waterfront, with its iconic Opera House and Harbour Bridge, you'll take in Circular Quay and The Rocks, birthplace of the city: a warren of 18th-century cobbled streets dotted with vibrant cafes, art galleries and convict-era pubs. For lunch, you'll have the chance to sample some traditional fish and chips, before heading to the crashing waves of beautiful Bondi Beach. Here, you'll don a wetsuit and join the surfer dudes for a lesson with your group. Cheering each other on, you'll soon have the basics mastered.

Day

03

Hunter Valley wine

Leave the bright lights of Sydney behind for a day trip to the verdant Hunter Valley. You'll visit boutique, family-run wine estates to learn how they produce their famous vintages, while sampling (of course) some of the best they have to offer. You'll also be treated to tastings of gourmet chocolate, handmade cheese and small batch local spirits. After a leisurely lunch, there'll be time to relax on the grass, walk amongst the grapevines or discover some tastings of your own. Suitably satiated, it's back in your air-conditioned vehicle to travel back to Sydney.

Day

04

North to Byron

Today, you'll be catching a flight north to the top of New South Wales, an area known for its irresistible blend of sun, serenity and miles of golden sand. Your first destination is legendary Byron Bay: a funky surf town and meeting place for alternative cultures since the 1960s – think reiki healers, drumming circles and laidback boho vibes. After checking in at your coastal retreat, you'll take a walk along the grassy headland to the easternmost point of Australia where the 1901 Cape Byron lighthouse looks out across the rolling waves. After that, you're free to explore the town, perhaps checking out the New Age boutiques, farmer's market and grassroots music scene.  

Day

05

Byron Bay Beauty

Byron lies within the basin of an ancient volcano, believed by Aboriginal peoples to be a powerful energy centre. Once the site of indigenous rituals, today the town boasts all manner of naturopaths, psychics, therapists and healers. In homage to its sacred setting, your group will start the day with a yoga and breathwork session on the beach. Then, you'll have a free day to spend exactly as you please. Feeling adventurous? Why not take a sea kayak tour in search of whales and dolphins, sign up for a scuba diving taster or visit a nearby national park to explore lush foliage and waterfalls. Finish your day with an ice-cold craft beer overlooking the ocean. 

Day

06

EXOTIC WILDLIFE

Rested and recharged, you'll continue your journey north to the Sunshine Coast town of Noosa, where yet more idyllic beaches await. En route, you'll stop off at the David Fleays Wildlife Park to encounter some of Australia's native animals with a wildlife ranger. This government-owned rescue centre has taken in everything from crocodiles and cassowaries to koalas and emus. Arriving in Noosa for dinner, those with a second burst of energy can head down to the beach to watch the beautiful sunset or explore the main drag, Hastings Street. Tomorrow awaits with a day of high-octane fun and adventure… 

Day

07

Island fantasies

Flashpackers, today you're off for an incredible 4×4 adventure around K'gari (formerly known as Fraser Island). Measuring 120 kilometres, this is the world's biggest sand island with a rich and diverse ecology. It's unlike any other place on earth, so drink in the unique setting as you off-road through a canvas of rainforest, giant dunes, crystalline creeks and vivid blue freshwater lakes. There'll be plenty of stops for swimming, walking and nature spotting (keep a look out for the native dingoes), as you make the most of the wilderness. Having explored this enigmatic island, you'll catch a ferry back to the mainland to hit up Hastings Street for an evening of Sunshine Coast dining and Noosa nightlife.

Day

08

Off to Airlie Beach

Wave goodbye to the blue skies of Noosa as you fly north to Proserpine. The nearby town of Airlie Beach is the gateway to the gorgeous Whitsunday Islands. Check into your hotel before a leisurely afternoon exploring this lively coastal town. Ramble around the lagoon – the town's free public park and swimming pool – or find a patch of beach to call your own. There are plenty of shops, bars and seafood restaurants to keep you occupied. Later, rally your Flashpackers for an evening out in friendly Airlie, but don't go too hard – you'll want a clear head for tomorrow's sea-faring foray…

Day

09

Speedboat the Whitsundays

Whitehaven Beach is arguably Australia's number one beach. The sand is soft, perfectly white and makes your feet squeak. It's also made from quartz, something that can only be found here. Your full-day speedboat escape today will take you to this beautiful spot, alongside many other mind-blowing islets and coves that scatter the Whitsunday Islands. No photograph will ever be able to recreate the wonder of this idyllic maze, so take a mental picture and commit this moment to memory. Onboard your boat, the crew will cater to your every need, leaving you to soak up the sunshine as you whizz between lesser-known beaches, snorkelling in warm, turquoise waters with some incredible marine life.

Day

10

A tropical road trip

The best way to appreciate Australia's vast size is on a road trip, and today you'll be up early for the eight-hour journey to Cairns. There'll be stretch-your-legs stops along the way at traditional Aussie roadhouses, but settle in with a good book, download a playlist and enjoy the epic scenery. Late afternoon, you'll reach the eclectic coastal metropolis: entry point to the Great Barrier Reef and Queensland's tropical north. After checking in at your seafront hotel (and perhaps a quick dip in the pool), you'll be free to explore the Esplanade with its cool cafes, bars and restaurants. 

Day

11

Daintree National Park

Following the coastal highway north of Cairns, Daintree National Park is home to the world's oldest rainforest: a lush expanse of swamps, mangroves and jungle-clad hills sweeping right down to the beach. Your first stop is Mossman Gorge, where a crystal-clear river cascades through an ancient boulder-strewn valley. The traditional lands of the Kuku Yalanji people, you'll part in take a Dreamtime Walk with an aboriginal guide before a Welcome to Country ceremony. Then, aboard an inflatable raft, you'll drift down a freshwater creek, soaking up the tropical sounds and looking out for wildlife around you. 

Day

12

The Great Barrier Reef

Fill up at breakfast because today you're headed for the Great Barrier Reef, a hotbed of biodiversity that sprawls for over 2,300 kilometres off Australia's northeast coast. Boarding your catamaran, you'll cruise to two snorkelling sites, with lazing on deck in-between. Your group will be accompanied by a Master Reef Guide who will share their knowledge of this fragile ecosystem and show you how to monitor the reef. Grabbing your snorkels (scuba diving is an optional extra), you'll swim in the company of parrotfish and clownfish, maori wrasse and giant clams, along with thousands of other species that call this area home. Grab lunch onboard with your Flashpacker crew before returning to Cairns in time for Happy Hour.

Day

13

Downtime in Cairns

Your final day is free for some R&R or to explore this tropical playground further. Your Pack Leader can help you book one of the optional activities on offer, such as bungy jumping, skydiving or a heli-flight over the Great Barrier Reef. Or perhaps you'd rather unwind under warm rays by the hotel pool before an afternoon wander into town and a visit to the local markets. Tonight, you'll gather for a farewell dinner at a renowned Italian restaurant. Raise a toast to your incredible fortnight together as the sun goes down on your final Australian night.

Day

14

Farewell, Aus

Grab your last brekkie at the hotel before checking out and making your own way to the airport; salty toes, sandy hair and a heart full of the joie de vivre only a true adventure can bring. As you jet back home, think back on the incredible adventure you've had, from getting under the skin of Sydney's cosmopolitan city life, and drinking fine wines in Hunter Valley, to bumping around K'gari and snorkelling the Great Barrier Reef. The best way to ward off your post-trip blues? Start planning your next trip! The world awaits and our trip experts are ready for your call. 
Our Favourite Hotels
Here's a taste of the hotels we sometimes use on this adventure. The hotels you'll stay in for your departure will be shared with you one month before you go.
The Porter House, Sydney
Hidden behind the doors of an 1870s tobacco factory, this eclectic hotel effortlessly blends original stone flooring, brick archways and timber beams with an elegant bread-and-wine bistro, moody cocktail bar and secret rooftop pool.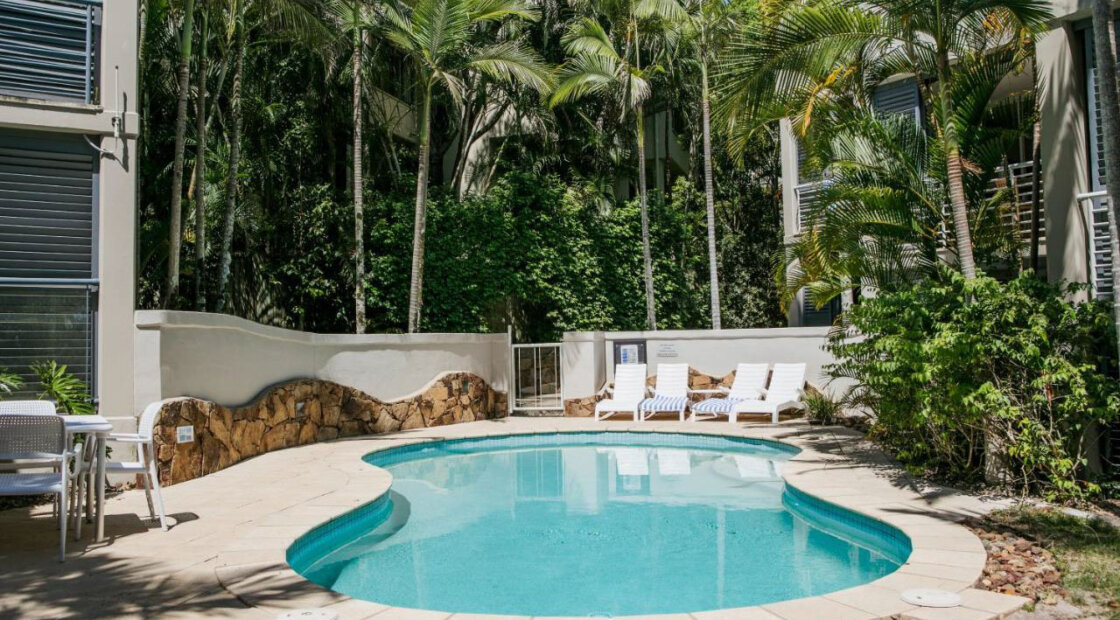 Noosa Blue Resort
A tranquil resort perched on the crest of Noosa Hill, with far-reaching views across the hinterland and ocean. The smart rooms come with a long list of welcome extras including 3 outdoor pools (one with a slide), a hot tub and a poolside bar.
Airlie Beach Hotel
Wrapped around Airlie's white-sand crescent bay, this buzzing hotel offers boutique ocean-side rooms, a resort-style pool and alfresco dining at 'The Pub' bar and bistro. It's a relaxed place to hang out before heading to the islands. 
Important Notes
Which airport do I need to fly in and out of? Plus airport code

Fly into Sydney Airport (SYD) and out of Cairns Airport (CNS). 

What time should my flight arrive (in time for the welcome meeting)?

Before 2 pm ideally. The welcome meeting and dinner will be from 5 pm onwards starting at the hotel, which is located 15-20 minutes away from Sydney Airport.

What time should my flight depart on the last day?

There are no activities planned for Day 14, so you can leave any time that suits you. Check-out from the hotel is at 10 am and it takes around 10-15 minutes by taxi to Cairns Airport. Your Pack leader can help you book transfers the night before if needed.

Are airport transfers included?

If you arrive on Day 1 of your adventure, or you book pre-tour accommodation with us, your airport arrival transfer will be included. If you book alternative pre-tour accommodation or are arriving by another mode of transport you must arrange your own arrival transfer.

Arrival transfers are private to Flash Pack and will be in groups depending on flight times. Sometimes this means waiting in the airport for a short while until other flights have arrived.

We don't include departure transfers because Flashpackers leave at different times. A taxi to the airport from your final hotel costs around AUD 20-25. If you and some other travellers are all getting the same flight, we recommend splitting the taxi journey.

Do I need a visa?

If you're visiting as a tourist from the EU, UK, USA or Canada you will need to apply for an eVisitor visa, which is valid for up to three months at a time. New Zealand citizens do not normally need a visa to visit Australia. 

Please check with your local consulate/embassy if the country you are travelling from requires a visa. 

We recommend that you travel with at least six months validity remaining on your passport and can show a return ticket.

What are the drive times like?

Australia is a big country and this is a trip for travellers who enjoy a road trip. The total drive time is around 25 hours, so we don't advise joining if you suffer badly from motion sickness or any other ailment that extensive travel can make worse. 

We use a comfortable air-conditioned vehicle but there are some long drives, like from Airlie Beach to Cairns, which takes about eight hours. 

We do break up the drives with local and authentic experiences, like stopping off at Aussie roadhouses and local farms. It's all part of the adventure and a great way to get to know your fellow Flashpackers. 

In addition, there are two internal flights.

What fitness levels do I need for this trip?

We recommend having a read-through of the itinerary above, and getting in touch if you have specific questions on fitness. Overall, the trip is relatively relaxed.

What are the Covid-19 requirements for visiting Australia?

Due to the changeable nature of Covid-19 entry requirements, we strongly advise Flashpackers to consult the travel advice issued by your local consular services well in advance of your departure date. Some countries do still require travellers to comply with pre-arrival testing and/or vaccination requirements. Links to the key consular services can be found on our Safety page.

Will this itinerary change?

Please be aware that the itinerary, activities, and hotels are subject to change. These changes are rare but can happen with little notice due to availability, poor weather, seasonal changes, or other circumstances beyond our control – but we'll always do our best to ensure it has little impact on your experience. From time to time, we may also make changes to your itinerary to try out new ideas and keep things fresh and exciting which we will always try to communicate to you.
OUR PROMISE
Joining the Flash Pack comes with a few special guarantees
Similar Trips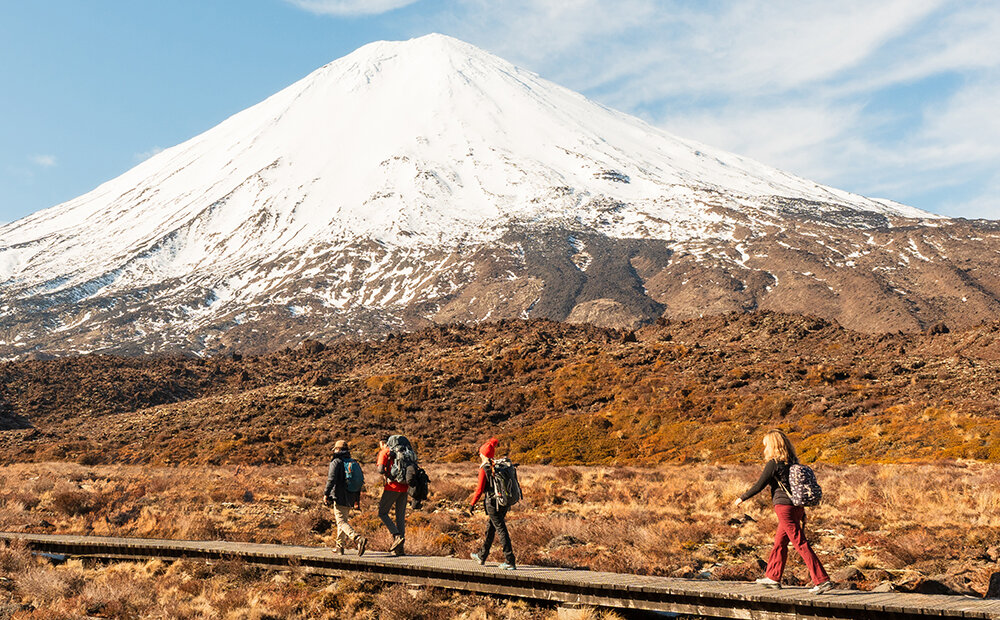 15 days in New Zealand
New Zealand: An Epic Journey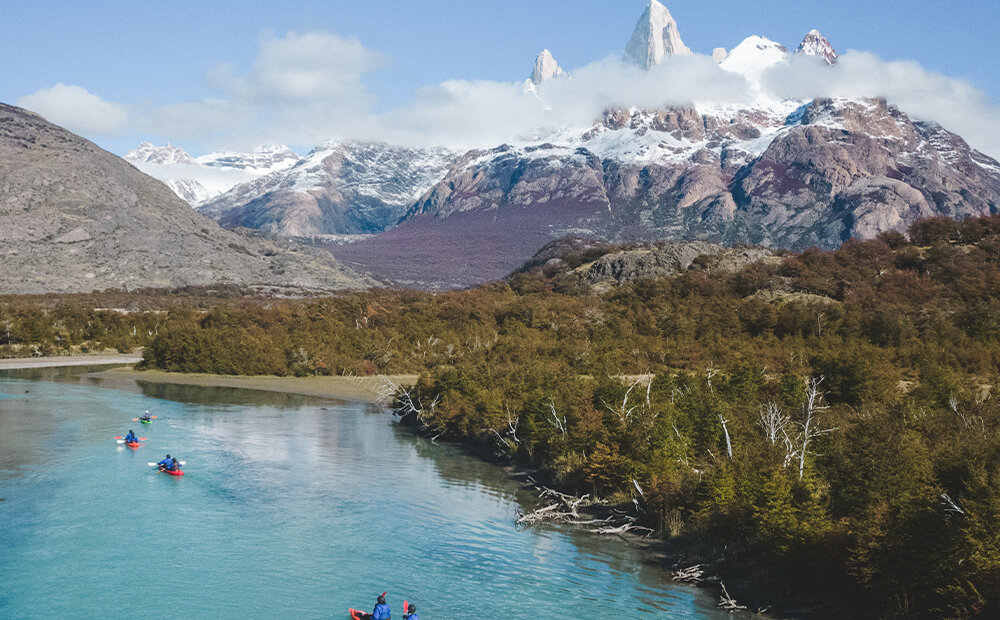 10 days in The Americas
Ultimate Argentina
9 days in The Americas
Wilderness Adventures in Ecuador & The Galapagos
9 days in Asia
Alternative Thailand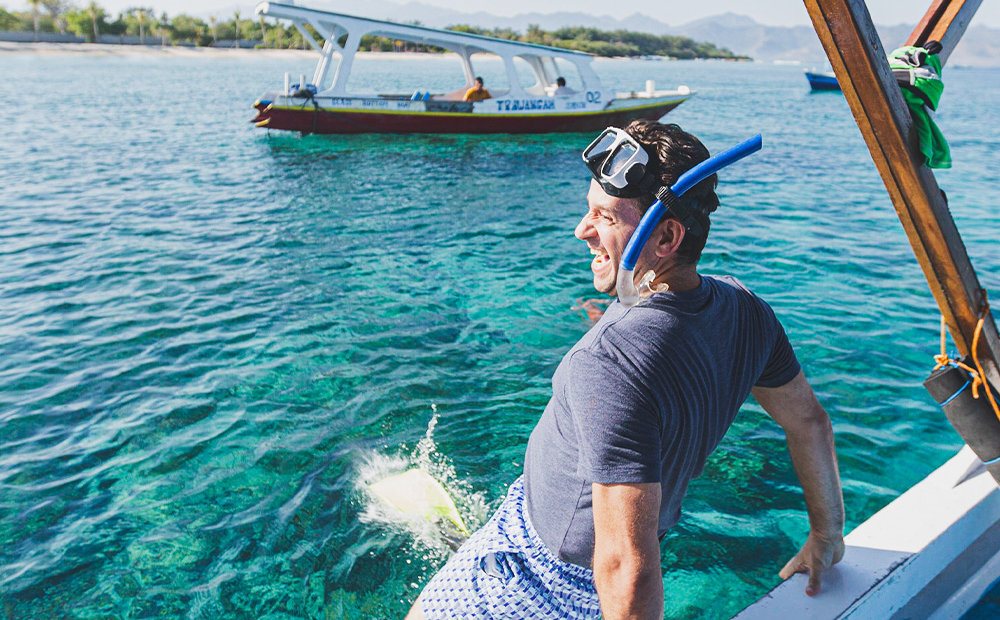 12 days in Asia
Bali & The Gilis: Island Adventures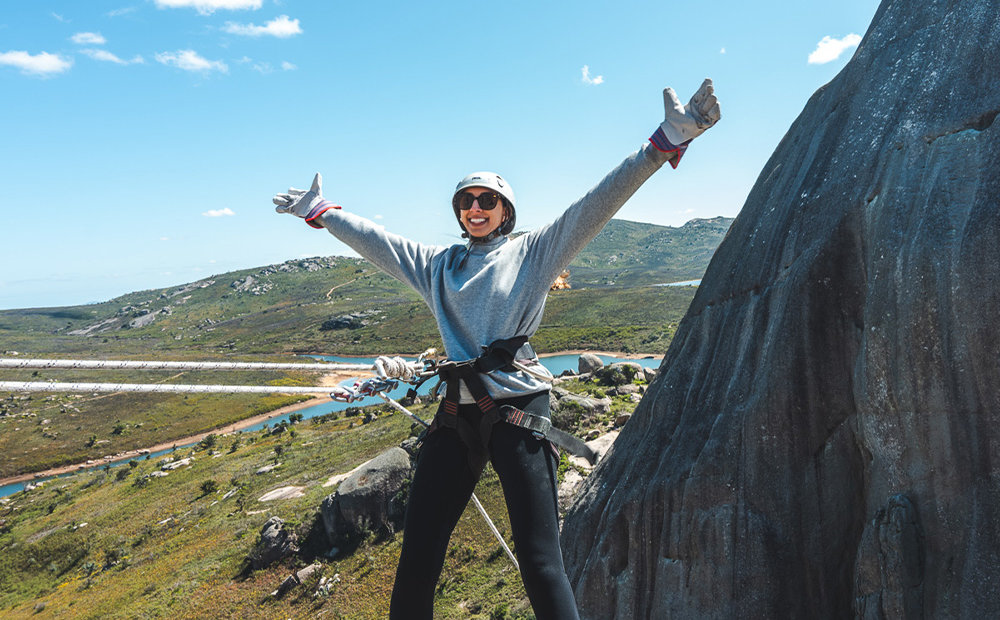 11 days in South Africa
Bucket-List South Africa
Subscribe to our newsletter
SIGN UP TO OUR NEWSLETTER
Hear about our new adventures before anyone else
Hear about our new adventures before anyone else.
Be the first to hear about exclusive Flash Pack offers.
Access exciting competitions.
Receive weekly inspiration and travel stories from solos just like you.