Brazil Icons: São Paulo to Rio
Look out over Rio from Christ the Redeemer, swim in crystal waters on tropical Ilha Grande & take a volleyball class on Ipanema Beach
Brazil Icons: São Paulo to Rio
Overview
Itinerary
Accommodation
Important Notes
UNIQUE EXPERIENCES
Learn to play beach volleyball on Ipanema Beach - an essential Brazilian skill
About your trip
Was there ever a more iconic pairing than São Paulo and Rio de Janeiro? We'll wait…
Over eight days in two of the world's most vibrant cities, you'll tuck into chargrilled street food, marvel at kaleidoscopic graffiti art, and dance at a rhythmic samba club. You'll even get to embrace the carioca way of life with a private beach volleyball lesson on Ipanema beach, coached by none other than local legend Pelé da Praia. And don't worry, must-see sights – like Christ the Redeemer statue – are also on the agenda.
Beyond the city streets lies some of the most spectacular natural beauty in South America, so we'll be heading there too. With the European-style town of Paraty as your base, you'll hike through ancient rainforest, swim in secluded waterfalls and relax on a paradise island. Add to this your daily dose of ice-cold caipirinhas sipped with new friends and you'll feel like a certified Brazilian.
What's Included
Accommodation in twin rooms
Max 14 travellers per group
Exclusively for people in their 30s & 40s
All activities mentioned on the itinerary
7 breakfasts, 3 lunches, 2 dinners
Hand-picked 3-4 star hotels
Arrival airport transfer
Experienced Pack Leader with you throughout the trip
Flashpackers must provide evidence that they have purchased travel insurance for the duration of their adventure. Remember, international flights aren't included and prices are based on sharing a twin room. If you'd like to upgrade to a single room, you can add this during the booking process or by contacting our Customer Experience team.
Your Itinerary
Day

01

CAIPIRINHA WELCOME

Welcome to São Paulo, Brazil's cultural epicentre, home to neo-gothic architecture, cutting-edge museums and thriving street food markets. Unlike the tropical regions of the country, São Paulo experiences all four seasons each year – from cool winters to steamy summers. On arrival, a private group transfer will whisk you from the airport to your hotel, where you'll have time to check-in and unpack. Get to know your fellow Flashpackers over a lime-spiked caipirinha sundowner, followed by a hearty Brazilian dinner. Clink glasses to toast the upcoming eight days of adventure.

Day

02

Street food & graffiti

Today is all about exploring São Paulo on a private guided city tour. Start in Liberdade Japantown, home to the world's largest Japanese community outside Japan. Here, centuries-old churches sit alongside ramen restaurants and manga shops. Next, venture back to the historical centre. Behind its neoclassical facade, the Mercado Municipal houses a rainbow array of street food hawkers, selling everything from juicy orange papayas to meat-stuffed mortadella sandwiches. Top off lunch with a chilled Brahma beer at a rooftop bar, overlooking the soaring São Paulo skyline. From here, you'll head to Batman's Alley, an outdoor gallery showcasing the city's remarkable graffiti art. The evening is yours to explore the city at leisure; just ask your Pack Leader for insider tips to the hottest restaurants and cocktail joints.

Day

03

Explore colourful Paraty

It's time to say farewell to São Paulo. Hop in your private group transfer, headed to Paraty. Creative types will love this beautifully preserved European-style coastal town, known for its art and literature scene. Vibrantly painted townhouses and 18th-century churches are backed by lush jungle and pristine beaches. Follow your expert guide through the cobblestone alleyways, as you learn about the town's gold-mining and piratical past. Nowadays, the colourful streets are home to artists and chefs, drawn to the town's free-spirited vibe. Take the opportunity this evening to explore the artistic town on your own. Alternatively, band together with your fellow travellers to find a restaurant for dinner. Foodies will delight at the options here – from Brazilian steakhouses to fresh-off-the-boat seafood spots. 

Day

04

4x4s & waterfalls

Today, you'll head deep into the Serra da Bocaina National Park, home to jaguars, sloths and spider monkeys. Hop inside a private 4×4 Jeep and follow the Caminho do Ouro, a historical rainforest trail that was once used to transport gold and coffee to Rio de Janeiro. Next, lace up those hiking boots for a walk past thundering waterfalls, lush gorges and natural swimming pools. Lunch will be served at a rustic jungle restaurant, followed by a cachaça distillery visit to learn how this fermented sugar cane spirit is made. Swimsuits at the ready this afternoon. You'll visit the shallow Tobogã waterfall; the smooth rock face here makes the perfect natural waterslide. 

Day

05

Idyllic Ilha Grande

After breakfast, it's time to leave Paraty and travel north up the Atlantic coast towards Rio de Janeiro. En route you'll stop off to visit Ilha Grande, a pristine island covered in protected rainforest. First stop: Lagoa Azul (Blue Lagoon) where forested hillsides cascade down to impossibly blue waters. It's easy to see why this is one of the most beautiful marine areas in Brazil. You'll have the option to go snorkelling, where you might spot sea turtles if you're lucky, surrounded by technicoloured fish. Back on dry land, continue to the village of Freguesia de Santana to marvel at the church from 1796. Lunch is served at an exclusive restaurant, before your journey continues on to the glittering lights of Rio.

Day

06

HELLO RIO DE JANEIRO

Pinch yourself, you've just woken up in the legendary Rio de Janeiro. You'll be picked up in a 4×4 from the hotel for a postcard-perfect drive along the city's famous beaches, before heading into the Tijuca Forest, the largest urban forest in the world. Atop the Corcovado Mountain lies the famous Christ the Redeemer statue, standing sentinel over the metropolis. Soak up the panoramic view from the top. Next, swing by the rainbow-coloured Ecadaria Selaron, a photogenic mosaic staircase, created by Chilean artist Jorge Selarón. Cap off the day in Santa Teresa, the oldest neighbourhood in Rio. It's known for its snaking streets, dotted with 19th-century mansions, bohemian restaurants and avant-garde galleries. From mid-afternoon onwards, the rest of the day is yours to explore Rio at your own pace. Speak to your Pack Leader about some local foodie recommendations, or simply head over to Ipanema with your group to soak up the atmosphere on this iconic beach.

Day

07

VOLLEYBALL & LIVE MUSIC

Tonight you'll be hitting Rio's nightlife, so we've given you a free day to enjoy yet more of the city's charms at a slower pace. Then, at around 4pm, you'll regroup for a private volleyball lesson on Ipanema Beach. You'll be taught by Pelé da Praia – nicknamed after the infamous football star – who will prepare you for a fun-filled match against local players. Feeling like a true Carioca, the rest of the day is yours to relax and explore at leisure: this is your chance to scale Sugar Loaf mountain or cycle along Copacabana's waterfront. For tonight's farewell treat, you'll be taken to a live music club for Brazilian aperitivo (think deep-fried beef croquettes and breaded cheesy shrimp), washed down with a couple of zingy caipirinhas. Dance 'till dawn with your fellow travellers in the lively Lapa neighbourhood – it's your last night after all.

Day

08

Tchau, Brazil

After a final breakfast in Rio, it's time to say farewell to your fellow Flashpackers. When you're ready to fly, your Pack Leader can arrange a taxi to the airport. If time, head to the Museum of Modern Art overlooking Guanabara Bay, where you can marvel at masterpieces by Jackson Pollock and Joan Miró, as well as top Brazilian artists Tarsila Amaral and Hélio Oiticica. Alternatively, wander through Pedra do Sal, known as 'little Africa', famous for being the birthplace of samba music. No doubt, this trip will leave you with a taste for Brazil that'll tempt you back for more.
Our Favourite Hotels
Here's a taste of the hotels we sometimes use on this adventure. The hotels you'll stay in for your departure will be shared with you one month before you go.
INNSiDE São Paulo Itaim
Expect slick, stylish rooms inside this contemporary hotel at the heart of Itaim Bibi financial district. Downstairs, the Bites Box restaurant serves up Brazilian dishes, like smokey feijoada (black bean and meat stew). Fitness fans will love the 24/7 gym, complete with an outdoor crossfit terrace.
Pousada do Ouro, Paraty
Behind the whitewashed walls and sunflower yellow windows, you'll find a welcoming guesthouse, just eight minutes walk from Paraty's beaches. Exposed wooden beams hint at its 18th century heritage. Cool off with a quick dip in the palm-flanked outdoor pool.
Arena Ipanema Hotel, Rio
You almost can't get closer to the world-famous Ipanema Beach at this glistening, glass-fronted hotel. Inside, rooms come with pillow-top beds as standard. For the best Atlantic views, head to the rooftop pool; watch the sky turn blush pink with a frosty beer in hand.
Important Notes
Which airport should I fly in and out of? Plus airport code

Fly into São Paulo (GRU) and out of Rio de Janeiro Airport (GIG).

What time should my flight arrive (in time for the welcome meeting)?

The plan is to meet at around 5 pm on Day 1 of the adventure, so please book a flight that arrives before 3 pm if you can.

Are airport transfers included?

If you arrive on Day 1 of your adventure, or you book pre-tour accommodation with us, your airport arrival transfer will be included. If you book alternative pre-tour accommodation or are arriving by another mode of transport you must arrange your own arrival transfer.

Arrival transfers are private to Flash Pack and will be in groups depending on flight times. Sometimes this means waiting in the airport for a short while until other flights have arrived.

We don't offer a departure transfer as Flashpackers leave at different times of the day and many stay for extra nights. We will offer you support with finding a local taxi.

Are tips included?

Tips are not included in this adventure. Your Pack Leader can advise on suitable amounts to tip local activity guides or services where appropriate, and we will provide a suggested tipping budget closer to your departure date. Please note that all tipping is optional and will depend on what you feel comfortable with.

How much should I budget per day for extras?

Approx 40 GBP per day for extra meals and drinks.

Will the itinerary change?

Please be aware that the itinerary, activities and hotels are subject to change. These changes can happen with little notice due to availability, poor weather, seasonal changes, or other circumstances beyond our control. From time to time we may also make changes to your itinerary to try out new ideas and keep things fresh.

What are the Covid-19 requirements for visiting Brazil?

Due to the changeable nature of Covid-19 entry requirements, we strongly advise Flashpackers to consult the travel advice issued by your local consular services well in advance of your departure date. Some countries do still require travellers to comply with pre-arrival testing and/or vaccination requirements. Links to the key consular services can be found on our Safety page.

What other vaccinations and medication will I need?

We recommend checking with your local travel clinic six to eight weeks before your trip to see if any medications or vaccinations are required.
OUR PROMISE
Joining the Flash Pack comes with a few special guarantees
Similar Trips
9 days in The Americas
Vibrant Colombia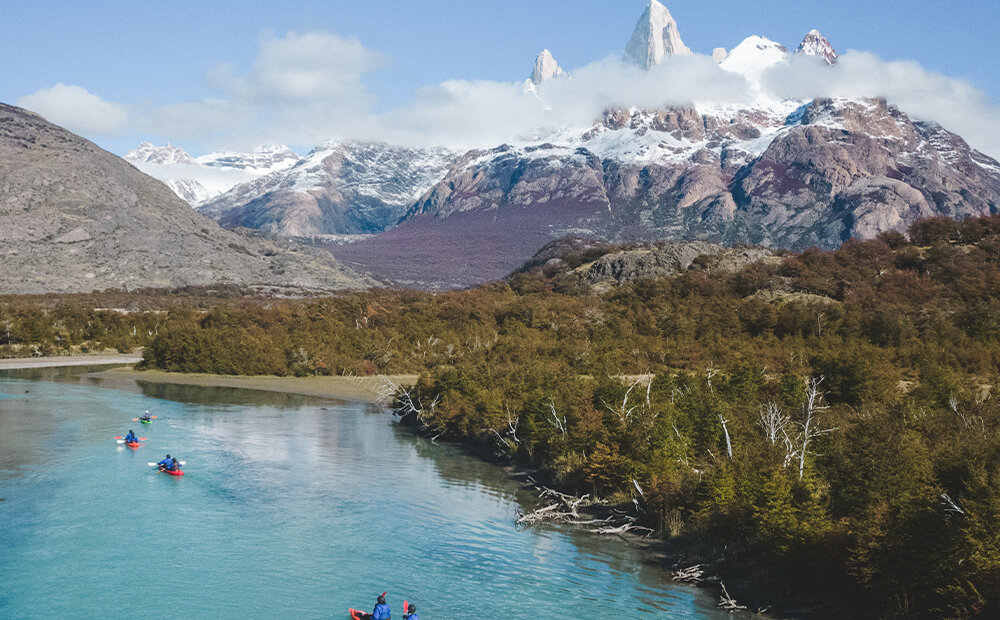 10 days in The Americas
Ultimate Argentina
7 days in The Americas
Argentina & Brazil: Buenos Aires to Rio
Subscribe to our newsletter
SIGN UP TO OUR NEWSLETTER
Hear about our new adventures before anyone else
Hear about our new adventures before anyone else.
Be the first to hear about exclusive Flash Pack offers.
Access exciting competitions.
Receive weekly inspiration and travel stories from solos just like you.