Mexico City Immersion
Prepare yourself for a Luchador masterclass, UNESCO hot air ballooning and real tequila tasting 
Overview
Itinerary
Accommodation
Important Notes
Unique Experiences
Take a sunrise hot air balloon ride over the temples of Teotihuacán, with sparkling wine and spectacular views
About your trip
The best, most unique experiences that Mexico City has to offer in just five days. What's not to like? 
From a private hot air balloon ride over the temples of Teotihuacán and duelling with a real-life Luchador to a secret street food by bici-taxi: this is Mexico City at its bedazzling best. 
Hop on-board for ancient bathing rituals, Aztec pyramid hiking and rooftop tequila tasting – served with a side order of the best tacos in town. With Flash Pack, you'll immerse yourself in the finest this vibrant capital has to offer, including downtown bar-hopping and a beautifully located Zócalo plaza hotel. 
What's Included
Max 14 travellers per group
Exclusively for people in their 30s & 40s
All activities mentioned on the itinerary
4 breakfasts, 1 lunch, 3 dinners
4-star hotel
We offset 0.13 tCO2e (carbon) per person on this trip
Private minibus
Arrival airport transfer
Accommodation in twin rooms
Experienced Pack Leader with you throughout the trip
Flashpackers must provide evidence that they have purchased travel insurance for the duration of their adventure. Remember, flights aren't included and prices are based on sharing a twin room. If you'd like to upgrade to a single room, you can add this during the booking process or by contacting our Customer Experience team.
Your Itinerary
Day

01

Rooftop tequila welcome

Welcome to Mexico City – one of the world's most vibrant capitals, packed with colour, culture and charismatic party spots. On arrival, a Flash Pack transfer will take you downtown to your elegant hotel, close to the national cathedral and presidential palace on Zócalo plaza. Freshen up before an early evening welcome meeting with your guide and fellow travellers. Then it's onto the Café de Tacuba – an iconic restaurant dating to 1912 that's filled with beautiful wall tiles and lanterns – for your first taste of home-cooked Mexican cuisine. Don't miss the signature "estilo Tacuba" hot chocolate, then we'll head to a rooftop tequila tasting with the best views in the city.

Day

02

Learn to fight with a Luchador

Today you'll arrive in Bosque de Chapultepe park, a city oasis steeped in Aztec history and overlooked by the imposing Chapultepec Castle. Free time follows (we recommend visiting the Museo Nacional de Antropología) before you step inside the world of Mexican wrestling with a real-life Luchador.  These masked superheroes are pop cultural legends in Mexico City and you can learn all about how they train before duelling with your fellow Flashpackers, and sharing a street food lunch together. In the evening, you'll arrive at Arena México to see the dramatic spectacle of Lucha Libre wrestling up-close. Cheer on your favourites in this flamboyant battle of good versus evil, followed by a downtown bar-hopping tour.

Day

03

Pyramid hikes & ancient rituals

Today you head to Tepoztlán, a Pueblo Mágico (magical town) framed by El Tepozteco National Park. A haven for healers, artists and musicians, Tepoztlán is filled with ancient customs and craft stalls lining its bohemian cobbled streets. We'll also visit the historic former Convent of Tepoztlán, a UNESCO World Heritage Site, before taking a challenging two-hour hike to the summit of El Tepozteco, an Aztec pyramid with incredible rainforest views.  Later, you'll hop onboard a trajinera (a gondola-style boat) to explore the chinampas of Xochimilco. Mexico City's colourful floating gardens are brimming with Aztec history. After the temazcal experience here: an ancient sweat lodge ritual that involves soaking up steam from hot volcanic rocks, you'll enjoy a local dinner.

Day

04

Private sunrise balloon ride

Today you hop aboard for a sunrise hot air balloon ride just for Flashpackers above the breathtaking temple of Teotihuacán – complete with sparkling wine. You'll float across this jaw-dropping archeological site, once one of the greatest cities in the western hemisphere, surrounded by volcanic peaks and lush highlands greenery. Back on the ground, you'll have breakfast in a cave at the atmospheric Grutas de Teotihuacán before a guided walk around the pyramids of Teotihuacán, including the mighty "Avenue of the Dead". A bici-taxi street food tour back in Mexico City awaits this afternoon, followed by your farewell dinner. Expect chargrilled treats aplenty at a much-loved foodie's paradise.

Day

05

Farewell, Mexico

Today signals the end of your escape to Mexico City. If you have time before your flight home, the fascinating Museo del Templo Mayor, the viewing platform at Torre Latinoamericana, the Palacio de Bellas Artes or even the Secretaría de Educación Pública, with murals by Diego Rivera, are all on your doorstep – along with the lively and rustic Salón Corona. Otherwise it's breakfast and onto the airport; the hotel can help arrange your transfer. Or you may just choose to stay put forever – it's a magical place, after all.  
Our Favourite Hotels
Here's a taste of the hotels we sometimes use on this adventure. The hotels you'll stay in for your departure will be shared with you one month before you go.
Histórico Central Hotel
This 19th Century beautifully restored building captures the soul of Mexico City, and is perfectly located at the heart of the city's historic centre. The rooftop terrace comes with sweeping views of the city, and most evenings you'll find live jazz or bossa nova music here. 
Important Notes
Which airport do I need to fly in and out of? Plus airport code

Fly in and out of Mexico City International Airport (MEX).

What time should my flight arrive (in time for the welcome meeting)?

Before 3 pm ideally. The welcome meeting and dinner will be from 5 pm onwards starting at the hotel, which is located approximately 15 minutes away from the airport.

What time should my flight depart on the last day?

There are no activities planned for the last day, so leave any time you wish. The airport is approximately 15 minutes away from the hotel.

Are airport transfers included?

If you arrive on Day 1 of your adventure, or you book pre-tour accommodation with us, your airport arrival transfer will be included. If you book alternative pre-tour accommodation or are arriving by another mode of transport you must arrange your own arrival transfer.

Arrival transfers are private to Flash Pack and will be in groups depending on flight times. Sometimes this means waiting in the airport for a short while until other flights have arrived.

We don't offer a departure transfer as Flashpackers leave at different times of the day and many stay for extra nights. We will offer you support with finding a local taxi, which will cost around 700 Mexican pesos, the equivalent of 25 GBP.

Are tips included?

Tips are not included in this adventure. Your Pack Leader can advise on suitable amounts to tip local activity guides or services where appropriate, and we will provide a suggested tipping budget closer to your departure date. Please note that all tipping is optional and will depend on what you feel comfortable with.

Do I need a visa?

You do not need a visa if you're visiting as a tourist from the EU, UK, USA, Australia or Canada. Please check with your local consulate/embassy if the country you are travelling from requires a visa. 

However, you will need to complete an immigration form and have this with you when you enter and leave Mexico.

You can get an immigration form either when you arrive, on board your flight into Mexico or online in advance from the National Institute of Immigration website https://www.inm.gob.mx/fmme/publico/en/solicitud.html.

If you fill in the form online, make sure it is printed on a single sheet, otherwise it will not be accepted and you will have to fill in a new one at the airport. Due to the requirements of the online system, this option is only possible if your passport is valid for at least six months from your intended date of entry to Mexico.

We recommend that you have at least six months validity remaining on your passport and can show a return ticket. 

How much should I budget per day for extras?

We include the Pack Leader and driver tips and most meals however we recommend around 800 MXN per day, the equivalent of 30 GBP.

What fitness levels do I need for this trip?

We recommend having a read-through of the itinerary above, and getting in touch if you have specific questions on fitness.

Overall, the trip is relatively relaxed so no level of fitness is needed. However, there is a good amount of walking (at your own pace) and a morning hike on your third day.

When's the best time to go? What is the weather like?

Most of the time, Mexico is sunny and warm with December to May being the driest months.

June to August is the warmest time, and therefore the most popular time to visit.

September to November is a great time to visit as there aren't as many crowds and the weather is still great for exploring. However, there may be some rain in the afternoons/evenings.

Will the itinerary change?

Please be aware that the itinerary, activities and hotels are subject to change. These changes can happen with little notice due to availability, poor weather, seasonal changes, or other circumstances beyond our control – but we'll always do our best to ensure it has little impact on your experience. From time to time, we may also make changes to your itinerary to try out new ideas and keep things fresh and exciting.

What should I pack?

Your Mexican adventure will involve a variety of activities, so you'll need to pack a range of clothes. Generally, we recommend bringing light and breathable tops and shorts that will keep you cool, but some warmer layers may be required in the evenings. It can rain all year round, so it's worth bringing a light waterproof jacket/poncho on your adventure.

Mexico enjoys lots of sunshine but we recommend checking the weather forecast a week before you travel to get an idea of what you can expect, so you can pack accordingly.

What you pack is personal to you and our list is certainly not exhaustive. If you have any questions about what to pack for your trip to Mexico, please get in touch with one of our friendly Trip Experts.

Baggage

A large backpack or suitcase. It's up to you whether you bring a backpack or a suitcase, but a soft-sided bag is best for packing into transfer vehicles.

A day bag. This will need to be big enough for your daily essentials such as water and your camera.

Clothing

Lightweight tops. T-shirts work well, but we also recommend bringing a lightweight long-sleeved top to keep the sun off of your skin if required.

Shorts/skirts. Ideal in the Mexican heat.

Activewear. Breathable and light materials are perfect for keeping you cool during activities such as hiking.

Swimwear. Essential for the ancient sweat lodge experience.

Sunhat/sunglasses. The sun is likely to be very strong during the day.

A poncho/rain jacket/windbreaker. You might not need one, but it can rain at any time of the year in Mexico, so it's worth bringing a jacket.

Warmer layers. You will need some warmer layers for the evenings, so please bring jumpers/sweaters, along with a pair of warm trousers/pants.

Linen trousers/pants. Always handy for keeping the sun off of your legs.

An evening outfit. Whether you bring evening wear or not is up to you, but you may want some nicer clothes for going out in the cities and towns.

Shoes

Comfortable, breathable shoes. A pair of trainers/sneakers are perfect.

Sandals/flip-flops

Evening shoes. You may want to bring a pair of shoes to wear out to restaurants and bars.

Accessories

Electricals and accessories.

Plug socket adaptor. Most plugs in Mexico have 2 flat prongs (type A). You will require an adaptor if you are travelling from a country with a different plug type.

Refillable water bottle. This will reduce our group's plastic footprint.

Eye mask and earplugs. If you're a light sleeper, you may feel more comfortable bringing these as a precaution.

Toiletries/medical

Any personal medication you require.

Personal toiletries.

Shampoo and conditioner. Most hotels will provide these, but we recommend bringing your own.

Painkillers.

Anti-bacterial gel.

Insect repellant.

Lip balm with SPF.

Moisturiser.

High SPF factor sun cream.

What are the Covid-19 requirements for visiting Mexico?

Due to the changeable nature of Covid-19 entry requirements, we strongly advise Flashpackers to consult the travel advice issued by your local consular services well in advance of your departure date. Some countries do still require travellers to comply with pre-arrival testing and/or vaccination requirements. Links to the key consular services can be found on our Safety page.

What other vaccinations and medication will I need?

We recommend checking with your local travel clinic six to eight weeks before your trip to see if any medications or vaccinations are required.
OUR PROMISE
Joining the Flash Pack comes with a few special guarantees
Similar Trips
9 days in The Americas
Vibrant Colombia
10 days in The Americas
Ultimate Argentina
9 days in The Americas
Spectacular Peru
8 days in Asia
Untold Jordan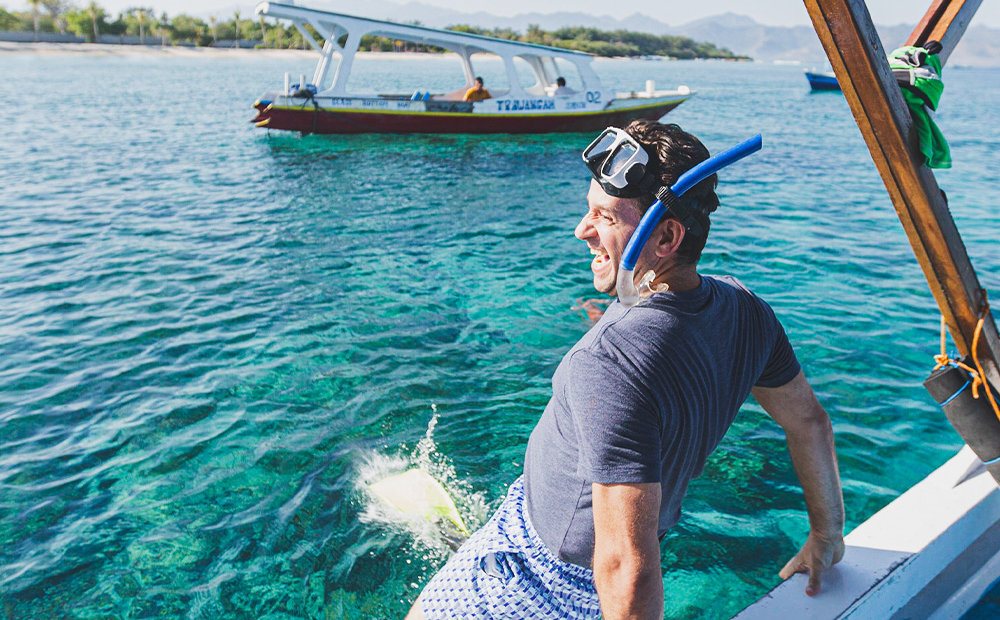 12 days in Asia
Bali & The Gilis: Island Adventures
Subscribe to our newsletter
SIGN UP TO OUR NEWSLETTER
Hear about our new adventures before anyone else
Talk to an expert
Need help choosing your perfect adventure? Speak to one of our dedicated Travel Advisors now.
Contact Us
WHAT TO EXPECT
Hear about our new adventures before anyone else.
Be the first to hear about exclusive Flash Pack offers.
Access exciting competitions.
Receive weekly inspiration and travel stories from solos just like you.