Quintessential England: From London to the Cotswolds
Stay in a beautiful country manor in the Cotswolds, enjoy an afternoon of punting in Oxford and learn how to craft your own bespoke gin in Camden Town
Quintessential England: From London to the Cotswolds
Overview
Itinerary
Accommodation
Important Notes
About your trip
Embrace the vibrant energy of London, escape to the charming Cotswolds and savour the traditional country lifestyle on this seven-day trip.
London calling: a city as vast as it is diverse. You'll explore its characterful neighbourhoods and enjoy an evening of bespoke gin-making, before making for the idyllic Cotswolds. Here, a world of country glamour awaits you: there's river punting in Oxford (champagne and strawberries included), picturesque villages celebrated for their beauty, and a 15th-century manor to sleep in at day's end.
Urban energy and rural charms; we've curated the best of both worlds to bring you the quintessential English experience.
What's Included
Accommodation in twin rooms
Equipment
Guide
Local transport
Most meals included
Max 14 travellers per group
Exclusively for people in their 30s & 40s
ATOL protected
Remember, flights aren't included and prices are based on sharing a twin room. If you'd like to upgrade to a single room, you can add this during the booking process or by contacting our Customer Experience team.
Your Itinerary
Day

01

A Sunday roast in Bloomsbury

Welcome to London, a city celebrated as much for its innovative flair as it is for its history. Once your flight lands at your airport of choice, it's up to you to make your own way to your hotel in Bloomsbury – a neighbourhood renowned for its publishing houses, prestigious institutions (including the world-class British Museum) and leafy green squares. Exuding a relaxed intellectual charm, Bloomsbury feels secluded from the hubbub of Central London; yet you'll find the glittering lights of the West End all within a stone's throw. Meet your fellow travellers and guide at the hotel, then, in true British fashion, you'll enjoy a traditional Sunday roast at a nearby pub.

Day

02

From Piccadilly to Camden Town

After breakfast at the hotel, you're off to Piccadilly Circus. Here, you'll meet with local photographer Polly, for a mobile photography tour of Central London's landmarks. Then, it's time to board a public boat and sail downriver to Borough Market. At roughly a thousand years old, Borough Market is one of London's most vibrant foodie neighbourhoods. Take your pick from the array of lunch options available, then it's up to Camden Town. Explore the neighbourhood at your own leisure, slowly making your way to Primrose Hill – where you can enjoy vast views of the London skyline. You'll then reconvene with your group for a kayaking session along the canal, followed by an evening of gin-making at an independent distillery. Learn how to craft bespoke gins from a range of ingredients, with a bottle of your hand-made spirit to take home with you. The rest of the evening is yours to explore Camden's lively nightlife with your fellow travellers.

Day

03

River punting & champagne in Oxford

This morning, you're off to Portobello Road in Notting Hill, a West London neighbourhood with a distinctive charm of its own. All along Portobello Road, you'll find market stalls selling everything from valuable antiques to vintage clothing and food. Having explored one of London's prettiest towns, you'll then head further along the Thames to Oxford, where an afternoon of punting awaits. Settle into your gondola with a spread of champagne and strawberries, as your chauffeur punts you through the picturesque river landscape. This evening, the restaurants and bars of Oxford are all yours to explore.

Day

04

High tea & country indulgence

Begin the day with a scenic cycling tour of Oxford. This is one of England's most beautiful cities, with its sepia-hued colleges and old-world grandeur ('Hogwarts-esque' springs to mind). From the Bridge of Sighs to the Bodleian Library, cycle through the cobbled streets that have inspired great thinkers down the ages. Then, you'll head west into the Cotswolds, a region of rolling hills, stone bridges and charming thatched cottages – a classic image of the English countryside. First, you're off to the village of Bibury, where you'll enjoy a scenic walk along the River Coln. Later tonight, you'll be staying at Ellenborough Park, a former girls' school which has since been converted into one of the most luxurious hotels in the Cotswolds.

Day

05

Cotswolds charms & traditional sports

Enjoy a true English countryside experience this morning, as you turn your hand to clay pigeon shooting and archery – a favourite of the British royals. Spend a few hours channeling your inner Robin Hood, then you'll enjoy a private tour and craft beer tasting at the Elements Brewing Company. After a taste of this local craft, you'll have a free afternoon to explore the Cotswolds villages at your own leisure. Make your way over to the Slaughters (one of the many hidden gems the Cotswolds has to offer), then you'll reconvene with your group for a hearty pub dinner in Lower Slaughter.

Day

06

Royal splendour & London surprises

After breakfast at your countryside lodge, it's onto Bourton-on-the-Water, where you'll have some time to wander along the riverside or enjoy a hot drink in one of the tea rooms. Then, it's onwards to Windsor, which you'll explore on a morning walking tour. Just west of London, the town has plenty of Southern English charm, and is also home to Windsor Castle: the official royal residence. You'll have the option to visit the castle at your own leisure, before reconvening with your group for lunch. We'll then drive you back to London, where you'll have a free afternoon to spend as you please. As evening falls, gather with your fellow travellers for a farewell dinner in a surprise location.

Day

07

Goodbye, England

Enjoy a final breakfast at the hotel, then it's over to you to make your way to your preferred airport. Take a look at our popular Scotland trip as the perfect introduction to the British Isles, which can be enjoyed as the first part of this adventure. Alternatively, why not browse our European escapes to see how you could extend your adventure?
Our Favourite Hotels
Browse a selection of our favourite hotels, for a flavour of where you may stay on this trip.
Ellenborough Park, Cotswolds
A beautiful manor dating back to 1485, decked out with oak beams, stone fireplaces and stained-glass windows.
The Academy, London
Located in stylish, leafy Bloomsbury, this is West End living at its most refined – complete with high tea and charming street views.
Important Notes
Fly into a London airport of your choice. Options include Heathrow (LHR) and Gatwick (LGW) for international arrivals, and Luton (LTN) and Stansted (STD) for arrivals from the rest of Europe.

Please note that airport transfers are not included on this trip. All airports have high-speed shuttle buses and train services which will connect you to Central London.

Please be aware that the itinerary, activities and hotels are subject to change. These changes can happen with little notice due to availability, poor weather, seasonal changes, or other circumstances beyond our control – but we'll always do our best to ensure it has little impact on your experience. From time to time, we may also make changes to your itinerary to try out new ideas and keep things fresh and exciting.

We take safety very seriously on Flash Pack adventures – learn more here.
"This is the third time I have travelled with Flash Pack and over that time they have expanded massively. You might have expected that as a result the personal touches and super speedy responsiveness might have slipped slightly - but not a bit of it. "
"Good customer service. Keen to help and answer any queries. Becki was a lot if help in responding to pre trip queries"
"Flash Pack have a really good grasp of understanding your needs and tailoring your holiday to you. All in all our trip was honestly tremendous!"
"I had an amazing experience. Our pack leader was great and looked after us well. The itinerary was very enjoyable and I came away with lots of pictures and memories. Definitely will buy again!"
OUR PROMISE
Joining the Flash Pack comes with a few special guarantees
Similar Trips
4 days in Scotland
The Scottish Highlands: From the Cairngorms to Edinburgh
8 days in Spain
Southern Spain: Granada, Seville & the coast
7 days in Italy
Northern Italy: Milan to Rome
5 days in Iceland
Unknown Iceland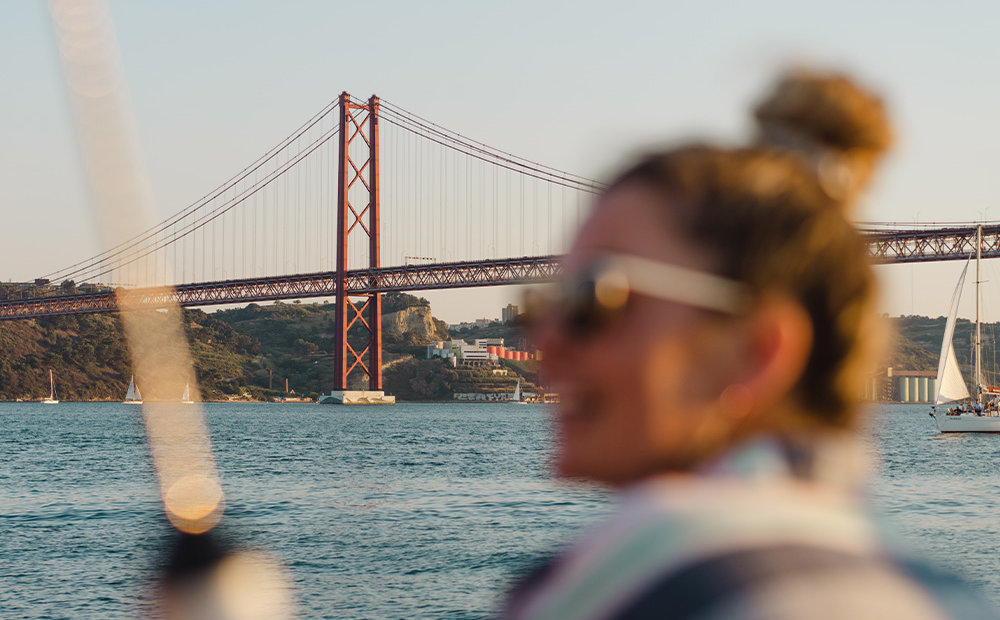 8 days in Portugal
This is Portugal
Subscribe to our newsletter
SIGN UP TO OUR NEWSLETTER
Hear about our new adventures before anyone else
Talk to an expert
Need help choosing your perfect adventure? Speak to one of our dedicated Travel Advisors now.
Contact Us
WHAT TO EXPECT
Hear about our new adventures before anyone else.
Be the first to hear about exclusive Flash Pack offers.
Access exciting competitions.
Receive weekly inspiration and travel stories from solos just like you.