Southern Italy: Rome, Naples & Puglia
Take a private boat to the sea grottoes of Polignano a Mare, sample ancient recipes in Rome's Jewish Ghetto & sip wine in the shadow of Mount Vesuvius 
Southern Italy: Rome, Naples & Puglia
Overview
Itinerary
Accommodation
Important Notes
Unique Experiences
Take a private cruise in Polignano a Mare, stopping off at sea grottoes and idyllic swimming spots
About your trip
From the iconic to the little-known – this sun-kissed adventure through Italy's heartlands is for anyone in search of la dolce vita. And isn't that all of us?
In a little over a week you'll picnic at a vineyard in the shadow of Mount Vesuvius, take a private boat to dramatic sea caves and picturesque swimming spots in Polignano a Mare and eat your way around foodie Naples. You'll embrace history at Rome's most iconic sites and get lost in the flavours of the city's Jewish Quarter. There'll be plenty of time for basking on Puglia's most beautiful beaches, too, as you cement new friendships under a warm Italian sun.
This is la dolce vita. When life's this good, why rush? 
What's Included
Accommodation in twin rooms
Max 14 travellers per group
Experienced Pack Leader with you throughout the trip
All activities mentioned on the itinerary
6 breakfasts, 1 lunch, 2 dinners
Stay in hand-picked 4-5 star hotels
We offset the carbon emissions per person on this trip
Arrival airport transfer
Group departure transfer
Local transport including buses and trains
Flashpackers must provide evidence that they have purchased travel insurance for the duration of their adventure. Remember, flights aren't included and prices are based on sharing a twin room. If you'd like to upgrade to a single room, you can add this during the booking process or by contacting our Customer Experience team.
Your Itinerary
Day

01

Rooftop welcome dinner

Welcome to Rome, one of the world's most charismatic capitals. Steeped in 2,500 years of history and culture, it's an extraordinary tumble of haunting Roman ruins, iconic art-filled churches and vibrant modern street life that doesn't disappoint. At the airport you'll be met by a Flash Pack driver who will transfer you to your hotel in the heart of the historic centre. There'll be time to freshen up before meeting your group and heading out for a delicious rooftop dinner. 

Day

02

Flavours of Rome

Get ready to immerse yourself in the food, wine and culture of one of the world's most incredible cities. First up, you'll discover Rome's Jewish quarter, an atmospheric area of ancient squares, cobbled streets and medieval markets studded with kosher bakeries and sunny pavement trattorias. You'll learn about the ghetto's fascinating history, stopping to sample sweet treats and traditional Jewish fare. The afternoon is yours to explore the Eternal City at leisure. Visit the ancient Pantheon temple dedicated to the Roman gods, toss a coin into the iconic Trevi Fountain and take a breather on the gleaming Spanish Steps – an ideal spot for people-watching. Note: you'll need to buy entry tickets well in advance for the most famous sights, including the Colosseum, Roman Forum and the Vatican Museums.

Day

03

Pompeii's ruined city

After breakfast, you'll speed south on a Freccia train to Naples, a journey that takes around 1.5 hours. On arrival, you'll head straight to the region's most compelling archaeological site: the ruined city of Pompeii. This thriving Roman trading port was destroyed almost in an instant when Mount Vesuvius erupted in AD79, burying the buildings under metres of volcanic debris. The excavated ruins are now a treasure trove of history frozen in time, which your expert guide will bring to life through fascinating details and stories. Later, you'll unwind at an organic vineyard on the slopes of the notorious volcano. Spend an afternoon tasting regional wines, including the Lacryma Christi varietal.

Day

04

Neapolitan street food

Start your day with a walking tour of elegant Naples. Wrapped around a deep blue bay, you'll find two royal palaces, three castles, and a host of beautiful buildings housing artistic treasures. Follow your guide through the Unesco old town, a maze of narrow streets lined with ancient churches, courtyards and family-run boutiques. Naples takes its shopping seriously – and its food even more so. Along the way, you'll stop off at chic cafes and delis to sample delicious Neapolitan dishes, such as frittata di pasta and arancini, expertly made from secret recipes passed down the generations. This afternoon is yours to relax and enjoy. Limoncello by the seafront, anyone? 

Day

05

Cruise the Apulian coast

Today, you'll travel onwards to Puglia – the bucolic region that forms the heel of Italy's boot. Blessed with quaint hill towns, age-old farmland dotted with olive groves and conical trulli houses, it's a deeply traditional area best explored at an unhurried pace. Arriving at the charming seaside village of Polignano a Mare, set in a craggy ravine, you'll board a private boat and set off to explore the hidden sea grottoes that pockmark the dramatic cliffs. Cruising at a gentle pace, a glass of crisp prosecco in hand, you'll drop anchor in sheltered bays to swim in the aquamarine water. Back on dry land, relax at your boutique hotel or take a balmy evening stroll through the cute winding streets, grabbing a gelato from one of the piazzas.

Day

06

Beach time in Puglia

Your final day has been left free for you to bask on Puglia's beautiful beaches. After a leisurely breakfast, you'll have the option to visit one of the many sunkissed spots that dot the stunning Adriatic coast. From the shallow water of Lido Morelli, near a natural reserve, to the hot springs of Torre Canne or the lively hamlet of Capitolo, spend an idyllic day alternating between the warm golden sand and the gently lapping waves. After all, when else do you get time to lie back, read and gaze at such a stunning view? Tonight, you'll be heading out to enjoy a final feast with your group. Raise a glass of Italy's finest to an incredible week of indulgence. 

Day

07

Until next time, Puglia

Your trip has come to an end and it's time to say your goodbye to your group. Together, you've experienced the true highlights of southern Italy and formed memories to last a lifetime. After checking out of your hotel, a Flash Pack group transfer will drop you at Bari Airport for your flight back home. Or, for a longer adventure, why not combine this trip with our Northern Italy tour? 
Our Favourite Hotels
Here's a taste of the hotels we sometimes use on this adventure. The hotels you'll stay in for your departure will be shared with you one month before you go.
The Republic Hotel
Fancy soaking up views over Rome with a cocktail in hand? Head to the rooftop terrace of this stylish central hotel. Set in a historic building just 2km from the Colosseum, rooms are slick, streamlined and packed full of mod cons. 
UNAHOTELS Regina Bari
With architecture inspired by ancient Apulian villages, you'll feel immersed in local beauty when you arrive at this four star hotel. Just a short walk from the coast and boasting an on-site restaurant, spa and gorgeous pools; if it wasn't for the wonders of Puglia to explore, there'd be no reason to leave.
Hotel Naples
Expect polished quarters in this elegant art deco hotel in the heart of ancient Naples. Overlooking the port, the seventh-floor breakfast room is the perfect spot for your morning espresso. Don't miss climbing up the splendid black-and-white spiral staircase. 
Important Notes
Which airport do I need to fly in and out of? Plus airport code

Fly into Rome Fiumicino Airport (FCO), also known as Leonardo da Vinci International Airport, and out of Bari International Airport-Karol Wojtyla (BRI).

What time do I need to arrive (in time for the welcome meeting)?

We suggest arriving before 4 pm on Day 1, to allow yourself enough time to freshen up and meet your group before dinner.

What time should my flight depart on the last day?

There are no scheduled activities for the final day, so you can depart at your own leisure. Bari Airport is approximately one hour away from your final hotel.

Are airport transfers included?

If you arrive on Day 1 of your adventure, or you book pre-tour accommodation with us, your airport arrival transfer will be included. If you book alternative pre-tour accommodation or are arriving by another mode of transport you must arrange your own arrival transfer.

Arrival transfers are private to Flash Pack and will be in groups depending on flight times. Sometimes this means waiting in the airport for a short while until other flights have arrived.

On your final day, we also include one group departure transfer to Bari International Airport. The transfer will leave according to your group's earliest departure, so you may have to wait at the airport for a while before your scheduled flight. If you extend your stay at your final accommodation, your Pack Leader can assist you in arranging a private departure transfer for you for an additional fee.

Are tips included?

Tips are not included in this adventure. Your Pack Leader can advise on suitable amounts to tip local activity guides or services where appropriate, and we will provide a suggested tipping budget closer to your departure date. Please note that all tipping is optional and will depend on what you feel comfortable with.

How far in advance should I book entrance tickets for sights in Rome?

To fully immerse yourself in the history of Rome, we suggest booking some additional nights before the start of your trip. This will allow you time to explore and appreciate the rich cultural attractions the city has to offer.

Tickets for popular attractions in Rome – such as the Colosseum, the Roman Forum, Palatine Hill and the Vatican Museums – sell out quickly, particularly in the summer months of May to September.

We highly recommend that you book tickets for these attractions well in advance to avoid any disappointment or last-minute complications.

Tickets are typically released on official websites three to four weeks in advance.

If you miss out on purchasing tickets through the official websites, you may still be able to buy tickets through third-party vendors. Bear in mind that they may add their own margins to the ticket costs.

The official website for the Colosseum, Roman Forum and Palatine Hill tickets is: https://colosseo.it/en

The official website for the Vatican Museum tickets is: https://www.museivaticani.va/content/museivaticani/en.html

Note that St Peter's Basilica (which is separate from the Vatican Museums) is free of charge. However, during summer, queues can stretch up to two hours and there is limited shade. The Basilica may be closed or have restricted access during special events, so check in advance on the official Vatican website: https://www.vatican.va/content/vatican/en.html

If you have any additional questions or would like assistance in arranging activities before or after your tour, please don't hesitate to reach out to our team. We are here to help!

Will this itinerary change?

Please be aware that the itinerary, activities, and hotels are subject to change. These changes are rare but can happen with little notice due to availability, poor weather, seasonal changes, or other circumstances beyond our control – but we'll always do our best to ensure it has little impact on your experience. From time to time, we may also make changes to your itinerary to try out new ideas and keep things fresh and exciting which we will always try and communicate to you.

What are the Covid-19 requirements for visiting Italy?

Due to the changeable nature of Covid-19 entry requirements, we strongly advise Flashpackers to consult the travel advice issued by your local consular services well in advance of your departure date. Some countries do still require travellers to comply with pre-arrival testing and/or vaccination requirements. Links to the key consular services can be found on our Safety page.

Do I need a visa?

You do not normally need a visa if you're visiting as a tourist from the EU, UK, USA, Australia or Canada. Please check with your local consulate/embassy if the country you are travelling from requires a visa.

From 2024, ETIAS travel authorisation will be an entry requirement for visa-exempt nationals travelling to European countries https://travel-europe.europa.eu/etias/what-etias_en.

We recommend that you have at least six months validity remaining on your passport and can show a return ticket.
OUR PROMISE
Joining the Flash Pack comes with a few special guarantees
Similar Trips
8 days in Croatia
Exclusive Croatia
7 days in Croatia
Northern Italy: Milan to Rome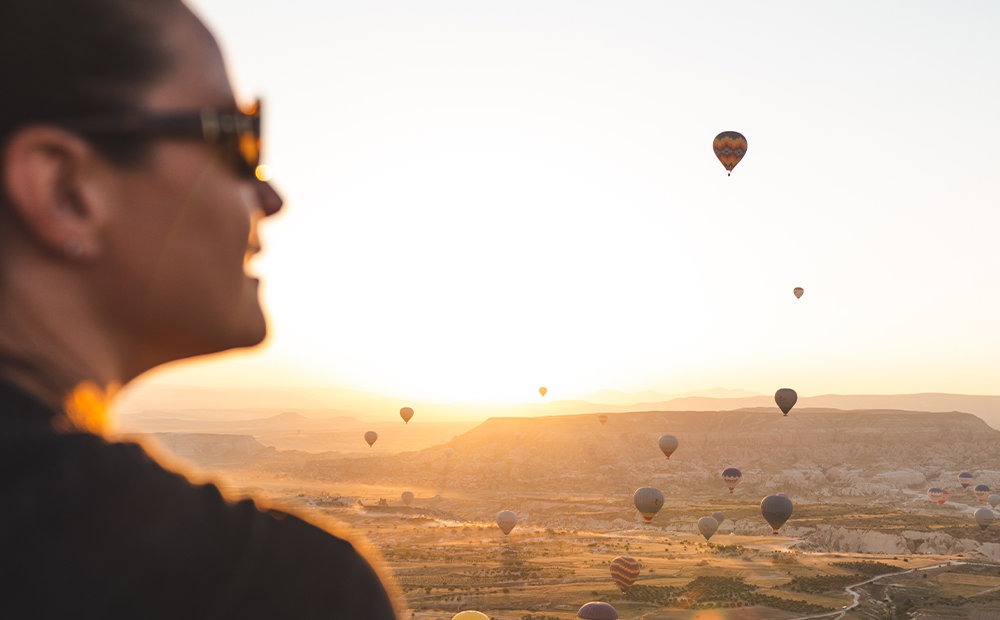 8 days in Turkey
Classical Turkey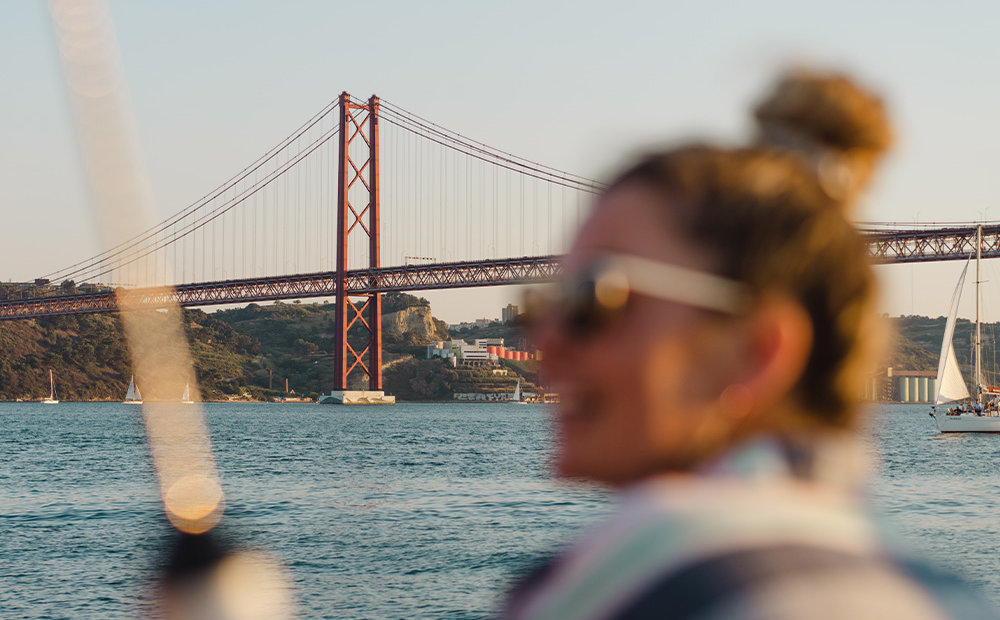 8 days in Portugal
This is Portugal
Subscribe to our newsletter
SIGN UP TO OUR NEWSLETTER
Hear about our new adventures before anyone else
Hear about our new adventures before anyone else.
Be the first to hear about exclusive Flash Pack offers.
Access exciting competitions.
Receive weekly inspiration and travel stories from solos just like you.