Northern Italy: Milan to Rome
Visit the Ferrari Museum, taste wine in a Tuscan castle and tour Rome from the unique perspective of a vintage Vespa sidecar
Northern Italy: Milan to Rome
Overview
Itinerary
Accommodation
Important Notes
Unique Experiences
See the sights of Rome in style on a vintage Vespa sidecar tour
About your trip
Florence. Rome. Pasta. Wine. Renaissance architecture and Tuscan hills. If you're looking to really (no, really) indulge – this one's for you.
Kicking things off in Milan (arguably Italy's most glamorous city), you'll stop off in Modena to discover how the finest Balsamic is made before making your way to the Ferrari Museum where you'll have the option to test drive a supercar. In Bologna, you'll eat your way around the markets, cafes and restaurants, sampling some of Italy's richest cuisine. Then it's on to Tuscany, where you'll visit Florence's artisan workshops and taste wine in the ancient cellars of a historic hilltop castle. And let's not forget your Vespa sidecar adventure through Rome's vibrant streets.
This might just be our most opulent adventure yet. Go on, treat yourself.
What's Included
Accommodation in twin rooms
Max 14 travellers per group
Experienced Pack Leader with you throughout the trip
All activities mentioned on the itinerary
6 breakfasts, 2 dinners
Stay in hand-picked 4-5 star hotels
We offset the carbon emissions per person on this trip
Arrival airport transfer
Local transport including buses and trains
Flashpackers are required to produce proof of COVID-19 vaccination 30 days before departure OR proof of a negative test within 72 hours of their adventure starting. Flashpackers must also provide evidence that they have purchased travel insurance for the duration of their adventure. Remember, flights aren't included and prices are based on sharing a twin room. If you'd like to upgrade to a single room, you can add this during the booking process or by contacting our Customer Experience team.
Your Itinerary
Day

01

Buongiorno, Milan

Welcome to Milan, a fast-paced metropolis at the cutting edge of Italy's design industry, attracting artists, photographers and fashionistas from all across the globe. Upon arrival at the airport, a private Flash Pack transfer will be waiting to take you to your centrally located hotel on one of the city's elegant streets. Here you'll meet your fellow travelers and Pack Leader before heading out for a welcome dinner at a typical Milanese restaurant with superb views of the cathedral. Saluti!

Day

02

Slow food & fast cars

For your first full day, there's an exciting itinerary in store. First up, you'll travel to Parma where you'll discover the intricate processes of crafting traditional Parmesan cheese. You'll follow this up with a visit to the Balsamic vinegar factory in Modena (with plenty of tastings along the way). Then it's time to check out Italy's most exclusive export with a visit to the Ferrari Museum – and a chance to get behind the wheel of one of the world's fastest streetcars. Accompanied by a professional instructor, you'll have the option to take to the road for a 10-minute test drive, feeling the power of nearly 700 horsepower thrumming beneath your feet. Exhilarated and energized, you'll continue on to Bologna for the next part of your adventure. 

Day

03

Food heaven in Bologna

Today is yours to explore Bologna at leisure. One of Italy's best-looking cities – and home to the country's oldest university – you'll discover lavish porticoed walkways, beautiful historic plazas and a storied medieval centre with a mix of Renaissance, Baroque and Gothic architecture. Bologna is also world-renowned for its rich food scene and there's much more to try beyond spaghetti bolognese. Think classic lasagna and tagliatelle drenched in ragu (a slow-cooked meat sauce), handmade stuffed pasta like tortellini, and local specialities such as salami and mortadella. Your Pack Leader can recommend the best cafes, restaurants and wine bars to visit. You might also want to visit FICO, a 25-acre theme park entirely dedicated to food. 

Day

04

Fine art in Florence

Leave Bologna behind as you travel to the Renaissance city of Florence, home to an incredible array of artistic treasures – and possibly the world's best gelati. To help you get your bearings, you'll start with a walking tour and introduction to the city with an expert local guide. The rest of the day is yours to explore at your own pace – perhaps taking in the famous heritage sights of Piazza della Signoria, the Uffizi Gallery (book ahead) and the iconic Ponte Vecchio bridge. Or maybe you might visit Florence's renowned artisan workshops, where gold and silversmiths, leather makers and perfumers keep centuries-old traditions alive and are masters of their craft.

Day

05

Wine tasting at a Tuscan castle

After breakfast, you'll be met by an English-speaking chauffeur and travel across the bucolic Tuscan countryside to Siena. You'll have time to explore this compact Gothic town, with its beautiful central Campo square, before continuing to the stunning hilltop town of San Gimignano. One of Tuscany's most recognisable sights, the skyline of medieval towers is visible from miles around. From here, you'll visit the nearby castle of Verrazzano – once home to the explorer who discovered the Bay of New York – for a tour of the centuries-old wine cellars and a tasting of the finest Chianti. Later, you'll return to Florence for a relaxed evening at your boutique hotel. 

Day

06

Vespa sidecar adventure

Arrivederci Florence – next you're onto Rome. Arriving by train, your introduction to Italy's charismatic capital will be on a Vespa sidecar adventure. Sit back and enjoy this stylish ride as you take in one breathtaking location after another. Navigating the labyrinthine streets, you'll feel like you're in a classic movie as you ride past famous sights including the Roman Forum, Colosseum and even Vatican City. You'll be dropped off back at your boutique hotel, ideally positioned for setting out on foot. Enjoy an atmospheric evening strolling from one piazza to the next before heading out for a farewell dinner with views to die for on the highest rooftop in the city.

Day

07

Until next time, Rome

It's now over to you to make your own way to your next destination. Interested in extending your trip? Why not continue your adventure with our Southern Italy tour, which will see you journey from Rome to Naples and on to Puglia – one of the country's most traditional and untouched regions. 
Our Favourite Hotels
Here's a taste of the hotels we sometimes use on this adventure. The hotels you'll stay in for your departure will be shared with you one month before you go.
Unahotel Bologna
Bright, modern and full of Italian charm, this four-star hotel is just a short stroll from the esteemed National Gallery. Combining glass and chrome with a bold colour scheme, the contemporary feel is complemented by top-notch facilities. 
Hotel Albani Firenze
One of Florence's grandest hotels, just steps from Piazza Santa Maria Novella. Here you'll find impeccably designed rooms with carrera marble bathrooms, a private wine cellar and a restaurant specialising in recipes from the Renaissance.    
The Republic Hotel
Fancy soaking up views over Rome with a cocktail in hand? Head to the rooftop terrace of this stylish central hotel. Set in a historic building just 2km from the Colosseum, rooms are slick, streamlined and packed full of mod cons. 
Important Notes
Which airport do I need to fly in and out of? Plus airport code

Fly into Milan Malpensa Airport (MXP) and out of Rome Fiumicino Airport (FCO), also known as Leonardo da Vinci International Airport.

What time do I need to arrive?

We suggest arriving before 4pm on Day 1, to allow yourself enough time to freshen up and meet your group before dinner.

What time should my flight depart on the last day?

There are no scheduled activities for the final day, so you can depart at your own leisure.

Are airport transfers included?

Your arrival transfer is included and is private to Flash Pack. Transfers will be in a group depending on flight times. Sometimes this means waiting in the airport for a short while until other flights have arrived.

We don't include departure transfers, but your Pack Leader can help book a taxi the night before if needed.

Rome Fiumicino Airport is approximately 40 minutes away from the hotel. If you and some other friends are all getting the same flight, we recommend splitting the taxi journey.

Are tips included?

Tips are not included in this adventure. Your Pack Leader can advise on suitable amounts to tip local activity guides or services where appropriate, and we will provide a suggested tipping budget closer to your departure date. Please note that all tipping is optional and will depend on what you feel comfortable with.

Will this itinerary change?

Please be aware that the itinerary, activities, and hotels are subject to change. These changes are rare but can happen with little notice due to availability, poor weather, seasonal changes, or other circumstances beyond our control – but we'll always do our best to ensure it has little impact on your experience. From time to time, we may also make changes to your itinerary to try out new ideas and keep things fresh and exciting which we will always try and communicate to you.

Do I need a driving license if I want to test drive a Ferrari?

For the Ferrari driving experience, you will need an international driving license and credit card for insurance purposes. You will also be required to sign paperwork/hire contract terms before the activity. Note that this activity is optional and isn't included in the cost of your trip.
"Amazing trip. Good group of fellow travellers. Flash Pack staff were readily available for all my many many questions before AND during the trip. The tour guides were great. Would highly recommend the tour and the company."
"Great adventure from start to finish. Well planned, knowledgeable guides, excellent itinerary- and a great bunch of people to share it with!"
"Fantastic experience and I'll be doing another adventure with Flash Pack."
"100% as advertised. Great group, off the beaten path, comfortable, amazing guides."
OUR PROMISE
Joining the Flash Pack comes with a few special guarantees
THE PEOPLE
Our mission to create 1 million friendships so we obsess over the group dynamic. Everyone is aged 30-49, 98% travel solo & 80% stay friends. Want to know more about your group? GET IN TOUCH
THE SECURITY
We operate using a 3rd party trust bank account meaning we guarantee refunds in 14 days if your trip has to be cancelled BOOK WITH CONFIDENCE
THE TRIPS
Our trips are made up of 'can't-do-by-yourself' experiences – think staying on your own private island in the Arctic and glamping in Land Rovers on the Serengeti SEE TRIPS
THE GUIDES
We only work with trusted local guides who know their destinations better than anyone.
Similar Trips
8 days in Croatia
Exclusive Croatia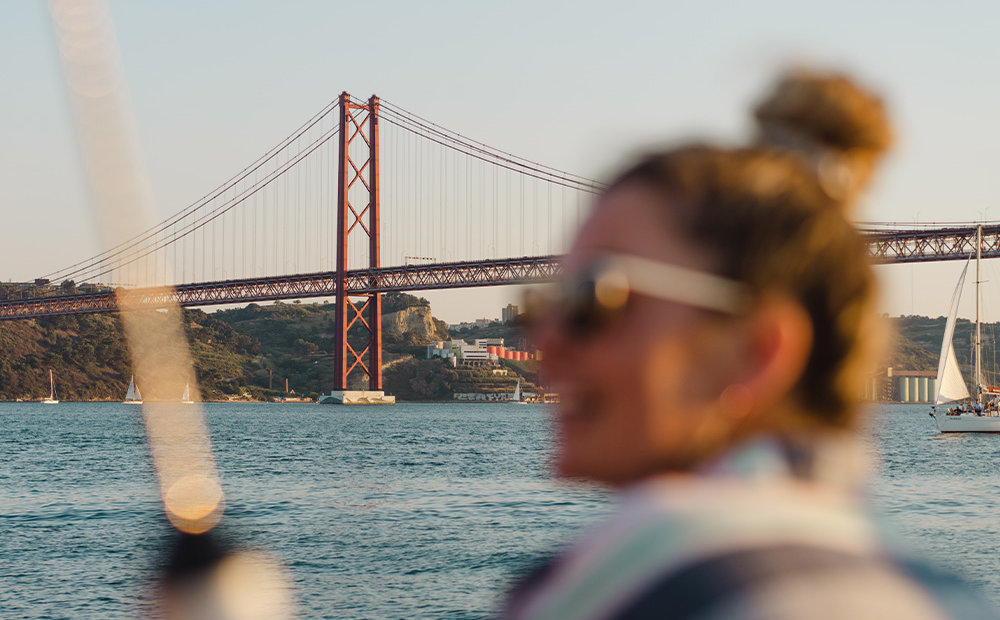 8 days in Portugal
This is Portugal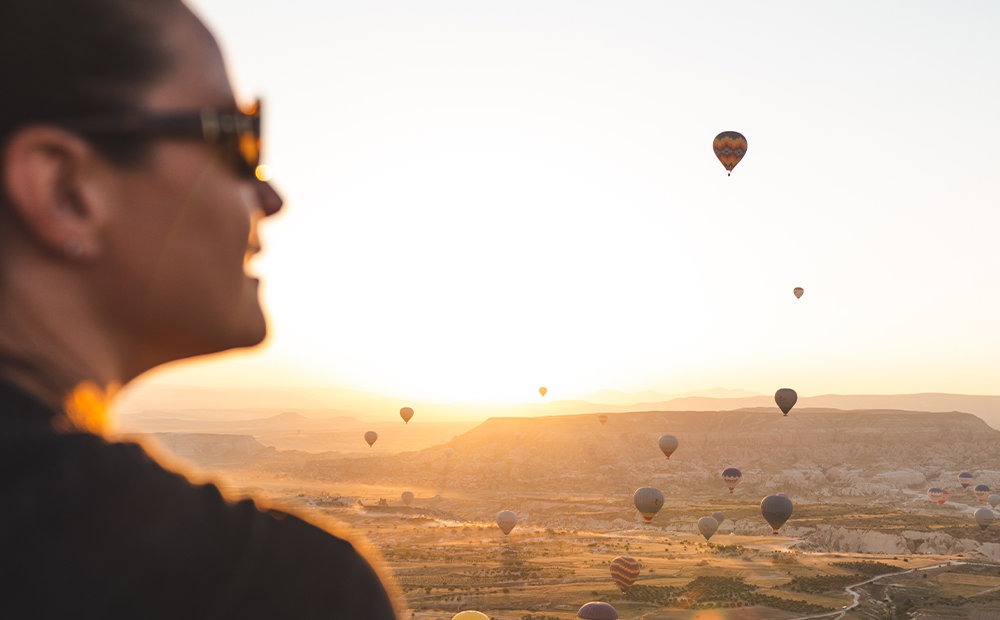 8 days in Turkey
Classical Turkey
7 days in Italy
Southern Italy: Rome, Naples & Puglia
Subscribe to our newsletter
SIGN UP TO OUR NEWSLETTER
Hear about our new adventures before anyone else
Talk to an expert
Need help choosing your perfect adventure? Speak to one of our dedicated Travel Advisors now.
Contact Us
WHAT TO EXPECT
Hear about our new adventures before anyone else.
Be the first to hear about exclusive Flash Pack offers.
Access exciting competitions.
Receive weekly inspiration and travel stories from solos just like you.