Southern Italy: Rome, Naples & Puglia
Go to gladiator school in Rome, take a street-food tour of Naples and learn the secrets of Apulian cuisine
Southern Italy: Rome, Naples & Puglia
Overview
Itinerary
Accommodation
Important Notes
Unique Experiences
Harness your inner warrior at gladiator school on Rome's ancient Appian Way
About your trip
From the iconic to the little-known – this seven-day adventure through Italy's heartlands is for anyone in search of la dolce vita. And isn't that all of us?
In a little over a week, you'll visit the ancient cities of Rome and Naples, explore southern Puglia's gentle countryside and picnic at a vineyard in the shadow of Mount Vesuvius. You'll embrace the slow life with long lazy lunches of creamy burrata and organic wine, cementing new friendships under a warm Italian sun.
There'll be action along the way, too. In Rome, you'll go to gladiator school for the most fun history lesson ever. You'll take a street-food tour of Naples, tasting your way past the city's famous landmarks, and you'll take a hands-on cooking class using fresh seasonal ingredients to create an authentic Apulian lunch.   
This is la dolce vita. When life's this good, why rush? 
What's Included
Accommodation in twin rooms
Max 14 travellers per group
Experienced Pack Leader with you throughout the trip
All activities mentioned on the itinerary
6 breakfasts, 2 lunches, 2 dinners
Stay in hand-picked 4-5 star hotels
We offset the carbon emissions per person on this trip
Arrival airport transfer
Local transport including buses and trains
Flashpackers are required to produce proof of COVID-19 vaccination 30 days before departure OR proof of a negative test within 72 hours of their adventure starting. Flashpackers must also provide evidence that they have purchased travel insurance for the duration of their adventure. Remember, flights aren't included and prices are based on sharing a twin room. If you'd like to upgrade to a single room, you can add this during the booking process or by contacting our Customer Experience team.
Your Itinerary
Day

01

Rooftop welcome dinner

Welcome to Rome, one of the world's most charismatic capitals. Steeped in 2,500 years of history and culture, it's an extraordinary tumble of haunting Roman ruins, iconic art-filled churches and vibrant modern street life that doesn't disappoint. At the airport you'll be met by a Flash Pack driver who will transfer you to your hotel in the heart of the historic centre. There'll be time to freshen up before meeting your group and heading out for a delicious rooftop dinner. 

Day

02

Roman gladiator training

Get ready for an interactive introduction to ancient Rome: today, you're off to gladiator school. This hands-on lesson will see you adopt a gladiator mindset and swing a sword as you learn about the authentic weapons and techniques used in gladiatorial combat. You'll cheer each other on as you attempt to thrust, barge and block your opponents in a mock battle for life and death. Having harnessed your inner warrior, you'll have the afternoon free to explore at your leisure. See where the gladiators fought for real at the nearby Colosseum. Walk in the footsteps of Julius Caesar at the grandiose Roman Forum. Or visit Vatican City, home to spectacular St Peter's Basilica and Michelangelo's revered Sistine Chapel fresco. Note: you'll need to buy entry tickets well in advance for the most famous sights. 

Day

03

Pompeii's ruined city

After breakfast, you'll speed south on a Freccia train to Naples, a journey that takes around 1.5 hours. On arrival, you'll head straight to the region's most compelling archaeological site: the ruined city of Pompeii. This thriving Roman trading port was destroyed almost in an instant when Mount Vesuvius erupted in AD79, burying the buildings under metres of volcanic debris. The excavated ruins are now a treasure trove of history frozen in time, which your expert guide will bring to life through fascinating details and stories. Later, you'll unwind at an organic vineyard on the slopes of the notorious volcano. Spend an afternoon tasting regional wines, including the Lacryma Christi varietal.

Day

04

Neapolitan street food

Start your day with a walking tour of elegant Naples. Wrapped around a deep blue bay, you'll find two royal palaces, three castles, and a host of beautiful buildings housing artistic treasures. Follow your guide through the Unesco old town, a maze of narrow streets lined with ancient churches, courtyards and family-run boutiques. Naples takes its shopping seriously – and its food even more so. Along the way, you'll stop off at chic cafes and delis to sample delicious Neapolitan dishes, such as frittata di pasta and arancini, expertly made from secret recipes passed down through the generations. This afternoon is yours to relax and enjoy. Limoncello by the seafront, anyone? 

Day

05

Puglia calling

Today, you'll travel onwards to Puglia – the bucolic region that forms the heel of Italy's boot. Blessed with quaint hill towns, age-old farmland dotted with olive groves and hundreds of miles of stunning coast, it's a deeply traditional area best explored at an unhurried pace. You'll be based just outside the pretty town of Alberobello, known for its dense mass of trulli: whitewashed stone huts with beehive-shaped roofs. Dating back to the 14th century, these unique dwellings were designed to be quickly dismantled when the tax collector came to town, and are now a Unesco World Heritage Site. Relax after your journey with a stroll through the cute winding streets and grab a gelato on one of the piazzas. 

Day

06

Apulian cooking class

For your final day, there's one more treat in store for your group. Having tasted plenty of delicious dishes throughout your trip, today you'll have a chance to make some for yourself. Your cooking course will take place on a traditional farm where many of the ingredients are grown. Roll up your sleeves and try your hand at preparing some seasonal specialties. Afterwards, you'll sit down to enjoy the fruits of your labor, along with typical Pugliese products, such as locally cured meat and bread from the wood-fired oven, accompanied by local wine. Tonight, you'll be heading out for a final feast with your group to celebrate an incredible eight days of indulgence.

Day

07

Until next time, Puglia

Your trip has come to an end and it's time to say goodbye to your group. Together, you've experienced the true highlights of southern Italy and formed memories to last a lifetime. After checking out of your hotel, your private driver will accompany you to Bari Airport for your flight back home. Or, for a longer adventure, why not combine this trip with our Northern Italy tour? 
Our Favourite Hotels
Here's a taste of the hotels we sometimes use on this adventure. The hotels you'll stay in for your departure will be shared with you one month before you go.
The Republic Hotel
Fancy soaking up views over Rome with a cocktail in hand? Head to the rooftop terrace of this stylish central hotel. Set in a historic building just 2km from the Colosseum, rooms are slick, streamlined and packed full of mod cons. 
La Chiusa di Chietri
A modern hotel set among four acres of olive groves and cherry trees in the Itria Valley. There's a miniature trulli village on site, featuring conical-style houses typical of the region. Even the onsite spa is styled as a traditional Apulian street. 
Hotel Naples
Expect polished quarters in this elegant art deco hotel in the heart of ancient Naples. Overlooking the port, the seventh-floor breakfast room is the perfect spot for your morning espresso. Don't miss climbing up the splendid black-and-white spiral staircase. 
Important Notes
Which airport do I need to fly in and out of? Plus airport code

Fly into Rome Fiumicino Airport (FCO), also known as Leonardo da Vinci International Airport, and out of Bari International Airport-Karol Wojtyla (BRI).

What time do I need to arrive?

We suggest arriving before 4pm on Day 1, to allow yourself enough time to freshen up and meet your group before dinner.

What time should my flight depart on the last day?

There are no scheduled activities for the final day, so you can depart at your own leisure.

Are airport transfers included?

Yes. We offer an arrival transfer which is private to Flash Pack. Sometimes this means waiting in the airport for a short while until other flights have arrived.

On your final day, we offer a departure transfer to Bari Airport, which is approximately one hour away from your the hotel.

Are tips included?

Tips are not included in this adventure. Your Pack Leader can advise on suitable amounts to tip local activity guides or services where appropriate, and we will provide a suggested tipping budget closer to your departure date. Please note that all tipping is optional and will depend on what you feel comfortable with.

Will this itinerary change?

Please be aware that the itinerary, activities, and hotels are subject to change. These changes are rare but can happen with little notice due to availability, poor weather, seasonal changes, or other circumstances beyond our control – but we'll always do our best to ensure it has little impact on your experience. From time to time, we may also make changes to your itinerary to try out new ideas and keep things fresh and exciting which we will always try and communicate to you.
"Amazing trip. Good group of fellow travellers. Flash Pack staff were readily available for all my many many questions before AND during the trip. The tour guides were great. Would highly recommend the tour and the company."
"Great adventure from start to finish. Well planned, knowledgeable guides, excellent itinerary- and a great bunch of people to share it with!"
"Fantastic experience and I'll be doing another adventure with Flash Pack."
"100% as advertised. Great group, off the beaten path, comfortable, amazing guides."
OUR PROMISE
Joining the Flash Pack comes with a few special guarantees
THE PEOPLE
Our mission to create 1 million friendships so we obsess over the group dynamic. Everyone is aged 30-49, 98% travel solo & 80% stay friends. Want to know more about your group? GET IN TOUCH
THE SECURITY
We operate using a 3rd party trust bank account meaning we guarantee refunds in 14 days if your trip has to be cancelled BOOK WITH CONFIDENCE
THE TRIPS
Our trips are made up of 'can't-do-by-yourself' experiences – think staying on your own private island in the Arctic and glamping in Land Rovers on the Serengeti SEE TRIPS
THE GUIDES
We only work with trusted local guides who know their destinations better than anyone.
Similar Trips
8 days in Croatia
Exclusive Croatia
7 days in Italy
Northern Italy: Milan to Rome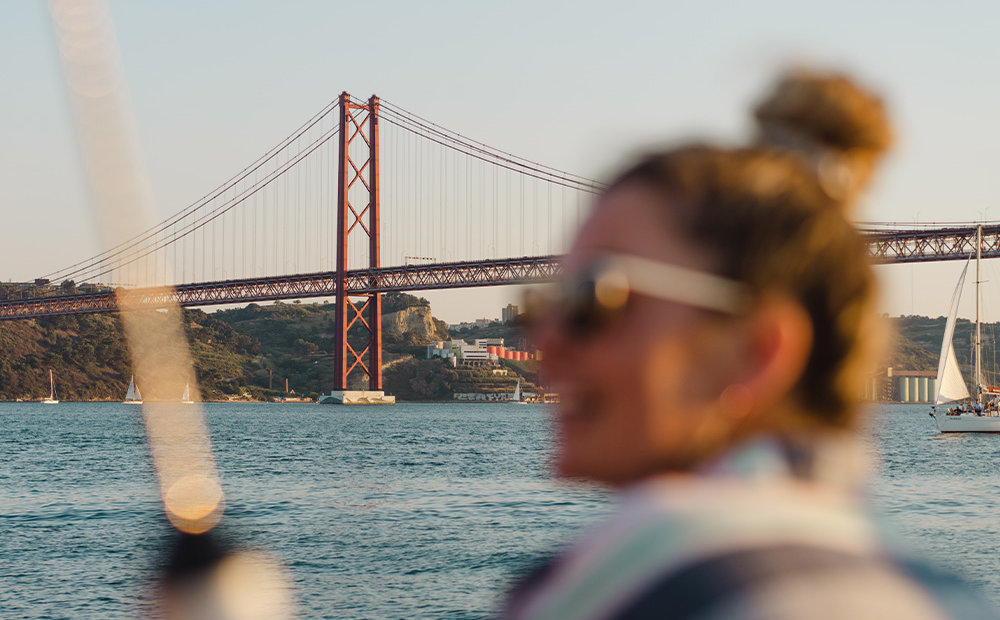 8 days in Portugal
This is Portugal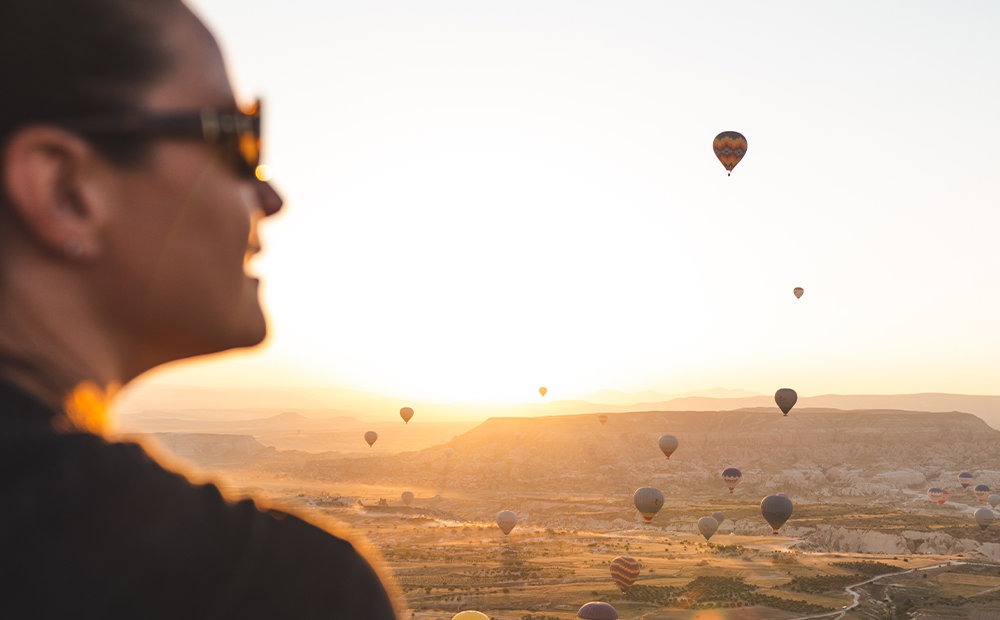 8 days in Turkey
Classical Turkey
Subscribe to our newsletter
SIGN UP TO OUR NEWSLETTER
Hear about our new adventures before anyone else
Talk to an expert
Need help choosing your perfect adventure? Speak to one of our dedicated Travel Advisors now.
Contact Us
WHAT TO EXPECT
Hear about our new adventures before anyone else.
Be the first to hear about exclusive Flash Pack offers.
Access exciting competitions.
Receive weekly inspiration and travel stories from solos just like you.