Classical Turkey
Fly over the fairy chimneys aboard a hot air balloon, zoom through the valleys on an ATV and sail the Med in your own private boat 
Overview
Itinerary
Accommodation
Unique Experiences
Float above the valleys of Cappadocia in a private hot air balloon at sunrise
Where We Stay
Nişanyan Hotel
About your trip
Turkey's rich cultural heritage, extraordinary culinary delights and pink-hued terrain collide in spectacular fashion in this seven-night, eight-day trip. 
With your fellow travelers, you'll lose the tourists, and embrace the real Turkey, a country where you can fire up your own BBQ pit for dinner, take to the skies in a hot air balloon and pick your way through ruins dating back to the fourth century.
Turkey's famous food and hospitality will form the backbone of your trip, from the talented chefs who show you how to make gözleme and the artisans who teach you carpet weaving, to the guides who lead you through classical ruins and the photographer who takes you on a heady tour of Istanbul's spice market. This is an unmissable odyssey through Turkey, which will sweep you away from the crowds and straight to the heart of this incredible country.
What's Included
Max 14 travelers per group
Exclusively for people in their 30s & 40s
All activities mentioned on the itinerary
7 breakfasts, 4 lunches, 5 dinners
Stay in hand-picked 4-5 star hotels
2 domestic flights
We offset your carbon emissions
Tips for the guide & driver
Private minibus
Arrival airport transfer
Accommodation in twin rooms
Experienced Pack Leader with you throughout the trip
Flashpackers are required to produce proof of COVID-19 vaccination 30 days before departure OR proof of a negative test within 72 hours of their adventure starting. Flashpackers must also provide evidence that they have purchased travel insurance for the duration of their adventure. Remember, flights aren't included and prices are based on sharing a twin room. Please note that single supplements are subject to availability and aren't possible if you stay at the NIŞANYAN HOTEL on this adventure.
Your Itinerary
Day

01

Ancient ruins & a welcome feast

Your Turkish escapade will start proper this evening at your waterside hotel, with an introduction to your Flash Pack group and guide. Then you'll be off on a quick yet immersive walking tour in town, where you'll spot a monumental Lycian tomb before ending up at Fethiye's bustling open-air fish market. Here your Pack Leader will order the catch of the day (other options are available), which you'll take to a restaurant to be cooked up and served to you and your group as part of a huge Mediterranean-style feast, complete with wandering musicians playing traditional Turkish music just for you.

Day

02

Private sailing in the Med

Today, you'll have the option to go paragliding before breakfast (how often does that opportunity come around?). Then, once fuelled by a delicious spread, you'll board your private gulet, a wooden Turkish boat, and cruise the glittering Mediterranean for a morning of sailing, swimming and lunching. Later on you'll visit the ghost village of Kayaköy. This collection of atmospheric ancient stone houses, used as a location in The Water Diviner, featuring Russell Crowe, were abandoned in the 1920s. You'll watch the sun set and end the evening with a traditional Turkish BBQ in the garden of a beautiful local restaurant, surrounded by forest and far from the tourists.

Day

03

Ancient hot springs & cookery class

You have a day of top-class sightseeing ahead. First stop, the UNESCO World Heritage Site of Pamukkale. Famous for its thermal springs, you'll explore the ruins of the ancient city of Hierapolis, and take a dip in the restorative waters of the Cleopatra Pools. After a quick lunch stop you'll head to Izmir Province's Şirince to check in to the four-star Nişanyan Hotel. Owner Ms Mujde is known for her warm welcomes and stand-out cooking and you'll experience it first hand this evening when she hosts an exclusive cookery class just for Flash Pack. You'll discover traditional Aegean recipes, learn the art of clay pot cooking and end the evening devouring your creations with your group. 

Day

04

Turkey's finest classical site

After breakfast, you'll take a short drive to Ephesus – the best-preserved classical site in the eastern Mediterranean and one of the original Seven Wonders of the World. Take in the vast amphitheatre, stroll the marble streets once walked by Cleopatra and Mark Antony, and marvel at the baths and beautifully restored Library of Celsus. Next, you'll visit a women's carpet weaving cooperative in the village of Çamlık, and have lunch in the garden of a local house, where you'll taste locally made fruit wine. Bellies full, you'll explore the pretty streets with the option of a guided tour at the nearby village of Şirince.

Day

05

Explore Cappadocia by ATV

After a short flight to Adana, you'll travel north to a subterranean city hollowed out of the tufa rock. Here, you'll discover a labyrinth of tunnels, schoolrooms, churches, water wells and even a winery – everything a community needs to thrive 40 meters below ground. You'll check in at your fascinating Cappadocia cave hotel before we switch up the pace for this evening's excitement. Aboard your own ATV, you'll leave behind the tourists and explore the valleys and their fairy chimneys, natural rock formations that rise up from the ground. As the sun sets, bathing the landscape in that famous dusky pink glow, you'll pitch up in a quiet spot to savor the moment with your group.

Day

06

Sunrise hot air ballooning

Before sunrise, you'll climb into your hot air balloon and float up into the sky to witness the sun cracking through the horizon and spreading out over the unique geological landscape of Goreme National Park. This is a memory guaranteed to last a lifetime and a photo opportunity like no other. You'll then have the chance to hike through the surreal valleys, honeycombed hills and towering boulders. This morning will bring a rare opportunity, a pottery workshop with world-famous artist Galip Korukcu. New skill learned, you'll head for lunch with a local family in their traditional Cappadocia cave house. Later, you'll head to Dibek restaurant for a rooftop wine-tasting, followed by a pottery kebab – an Anatolian specialty of meat and vegetables stewed for several hours in a clay pot.

Day

07

Istanbul through a photographer's lens

Today you'll fly to Istanbul and check into your final hotel. As the day draws to a close, you'll meet a celebrated local photographer for an insider's tour. Starting off in the Karaköy district, you'll stop at the country's most popular baklava shop and sample the delicious layered pastry. Next, you'll walk across Galata Bridge to watch the local fisherman hunting for the catch of the day before heading into the hustle and bustle of the famous Istanbul Spice Market. Here you'll pass towering mounds of red pepper flakes and sacks of sumac in search of sugar-dusted Turkish delight and aged and tangy cheeses. Cravings satisfied, the peaceful Rüstem Pasha Mosque is the next stop – the perfect place for a moment of calm at the heart of this buzzing city. Back at the hotel, you'll have some time to rest before ending your final night with a grand rooftop dinner.

Day

08

Goodbye, Turkey

It's time for your last breakfast with your Flash Pack group but it doesn't need to be your last day in Turkey. We recommend you spend at least a day – or more – exploring Istanbul. And then there's the rest of this beautiful and welcoming country to see. Ask us for some tips, and we'll happily point you in the right direction. Until next time, safe travels.
Our Favorite Hotels
Browse a selection of our favorite hotels, for a flavor of where you may stay on this trip.
Doors of Cappadocia
One of Turkey's best cave hotels, carved into the mountain, with a rooftop pool and beautiful views of Goreme National Park.
Nişanyan Hotel
Turkey's first boutique hotel run by the impressive Ms Mujde, lauded for her cookery skills and peerless hospitality.
The Galata Istanbul Hotel MGallery
A small, modern collection of rooms, with a Turkish bath and spa, in the heart of the Karaköy district.
Important Notes
Which airport do I need to fly in and out of? Plus airport code

Fly into Dalaman (DLM), which is the nearest airport to Fethiye. Fly out of Istanbul (IST) Airport.

What time should my flight depart on the last day?

There are no activities planned for the last day, so leave any time you wish. The airport is approximately 45 minutes away from the hotel, and your Pack Leader can help you book your transfers the night before if needed.

Do you include airport transfers?

We offer one arrival transfer which is private to Flash Pack. Sometimes this means waiting in the airport for a short while until other flights have arrived so you can make your own way to the first hotel if you wish. We don't offer a departure transfer as Flashpackers leave at different times of the day and many stay for extra nights. We will offer you support with finding a local taxi.

Do I need a visa?

British citizens are exempted from a visa for up to 90 days. However, some nationalities may require a pre-issued visa instead. To check if you need a pre-arranged visa or not, please check the list on this link.

If you are from the USA, you will need a visa to enter Turkey. You can obtain your visa through this website.

For all travelers, please ensure your passport is valid for at least six months from the date you enter Turkey and that there is a full blank page for the entry and exit stamps, as advised by the Turkish government.

What time should my flight arrive? (to arrive in time for the welcome meeting)

We recommend arriving by 3pm.

Your welcome meeting with your Flash Pack guide and group will begin around 5-6pm, although we suggest getting to Fethiye earlier to enjoy some free time to explore.

How much luggage can I bring?

The luggage allowance for the internal flights is 15 kg. You can pay locally for extra luggage at a cost of TRY 80 (approximately $5) for each additional 5 kg.

How much should I budget per day for extras?

Approximately 400 Turkish Lira, the equivalent of $45 per day. Guide tips and driver tips are included in the cost.

Optional activities include paragliding ($150) and horse riding ($30).

The luggage allowance for the internal flights is 15kg. You can pay locally for extra luggage at a cost of TRY80 (approximately $5) for each additional 5kg.

What fitness levels do I need for this trip?

We recommend having a read-through of the itinerary above, and getting in touch if you have specific questions on fitness here. This adventure is fast-paced, however, the activities aren't too strenuous so it is a fantastic trip for those with a normal level of fitness who want to see a lot in their time here.

Can I request a single room on this trip?

Please note that single supplements are subject to availability and aren't possible if you stay at the NIŞANYAN HOTEL on this adventure.

Will this itinerary change?

Please be aware that the itinerary, activities, and hotels are subject to change. These changes are rare but can happen with little notice due to availability, poor weather, seasonal changes, or other circumstances beyond our control – but we'll always do our best to ensure it has little impact on your experience. From time to time, we may also make changes to your itinerary to try out new ideas and keep things fresh and exciting which we will always try and communicate to you.
What Flashpackers say
"I've never done the group travel thing with strangers but I can honestly say it was perfect. We had a great group dynamic, absolutely no problems there. Our guide was just the best ever. "
"The trip far exceeded my expectations. I like the targeted audience of 30s to 40s - although individuals come from all walks of life there is similar maturity and energy that makes the dynamic easy."
"I had an amazing time. The trip was really well organised, so many varied and enjoyable activities. I met a group of interesting and like-minded people as well."
"Well organised, brilliant tour guide, excellent accommodation and a well-paced itinerary."
OUR PROMISE
Joining the Flash Pack comes with a few special guarantees
THE PEOPLE
Our mission to create 1 million friendships so we obsess over the group dynamic. Everyone is aged 30-49, 98% travel solo & 80% stay friends. Want to know more about your group? GET IN TOUCH
THE SECURITY
We operate using a 3rd party trust bank account meaning we guarantee refunds in 14 days if your trip has to be cancelled BOOK WITH CONFIDENCE
THE TRIPS
Our trips are made up of 'can't-do-by-yourself' experiences – think staying on your own private island in the Arctic and glamping in Land Rovers on the Serengeti SEE TRIPS
THE GUIDES
We only work with trusted local guides who know their destinations better than anyone. We include guide and driver tips to make sure that our team are well looked after
Similar Trips
11 days in Morocco
Magical Morocco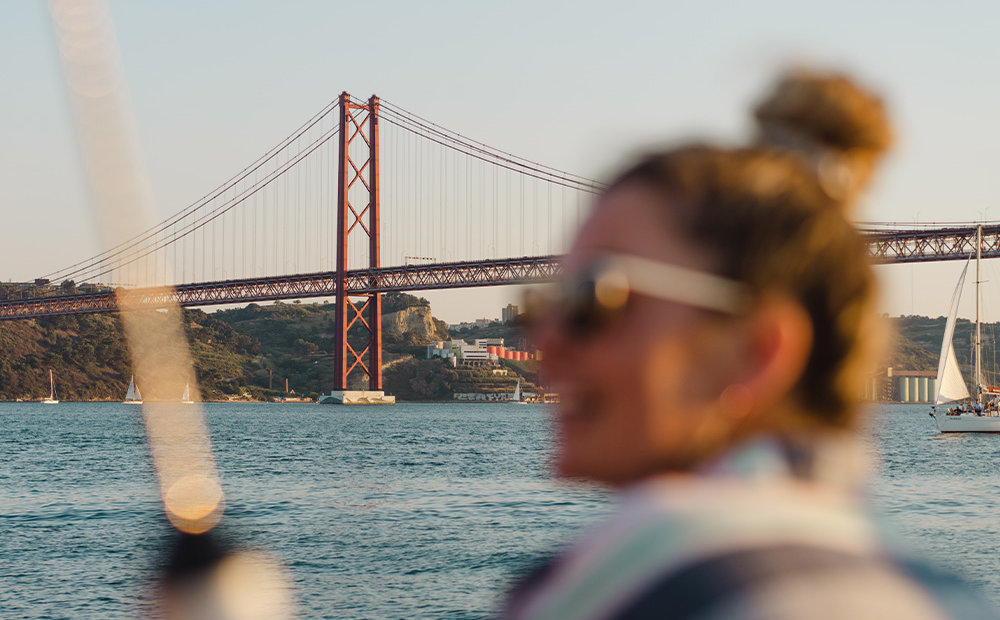 8 days in Portugal
This is Portugal
8 days in Asia
Untold Jordan
8 days in Croatia
Exclusive Croatia
Subscribe to our newsletter
SIGN UP TO OUR NEWSLETTER
Hear about our new adventures before anyone else
Talk to an expert
Need help choosing your perfect adventure? Speak to one of our dedicated Travel Advisors now.
Contact Us
WHAT TO EXPECT
Hear about our new adventures before anyone else.
Be the first to hear about exclusive Flash Pack offers.
Access exciting competitions.
Receive weekly inspiration and travel stories from solos just like you.