Wilderness Adventures in Ecuador & The Galapagos
Swim with reef sharks & penguins, dine in a lava tube served by a Masterchef winner & mix agave cocktails at the Equator
Wilderness Adventures in Ecuador & The Galapagos
Overview
Itinerary
Accommodation
Important Notes
Paddleboard & kayak through the Itabaca Channel, keeping an eye out for marine life swimming beneath you
About this trip
When Darwin visited the Galápagos Islands in 1835, he knew he'd found something special. Nearly two centuries later, this otherworldly archipelago remains a traveler's dream. 
Over nine days, you'll kayak, bike and hike your way around these isolated Pacific isles, coming face to face with the famously fearless wildlife. Think staying on a giant tortoise reserve where you'll dine in a lava tube restaurant served by a Masterchef winner. Or snorkeling with white-tipped reef sharks before climbing the crater of the mighty Sierra Negra volcano.
And let's not forget your mainland base: Quito. Here, you'll sample the world's finest cocoa and stand with one foot in each hemisphere before bonding with your group over agave nectar cocktails.
This is what once-in-a-lifetime really looks like.
PACKAGE INCLUDES
Accommodation in twin rooms
Max 14 travellers per group
Exclusively for people in their 30s & 40s
Domestic flights to the Galápagos Islands
All activities mentioned on the itinerary
Stay in hand-picked 3-4 star hotels
Experienced Pack Leader with you throughout the trip
8 breakfasts, 5 lunches, 3 dinners
Galápagos National Park entrance fees
Galápagos Transit Control Card (TCT)
Arrival airport transfer
Flashpackers must provide evidence that they have purchased travel insurance for the duration of their adventure. Remember, flights aren't included and prices are based on sharing a twin room. If you'd like to upgrade to a single room, you can add this during the booking process or by contacting our Customer Experience team.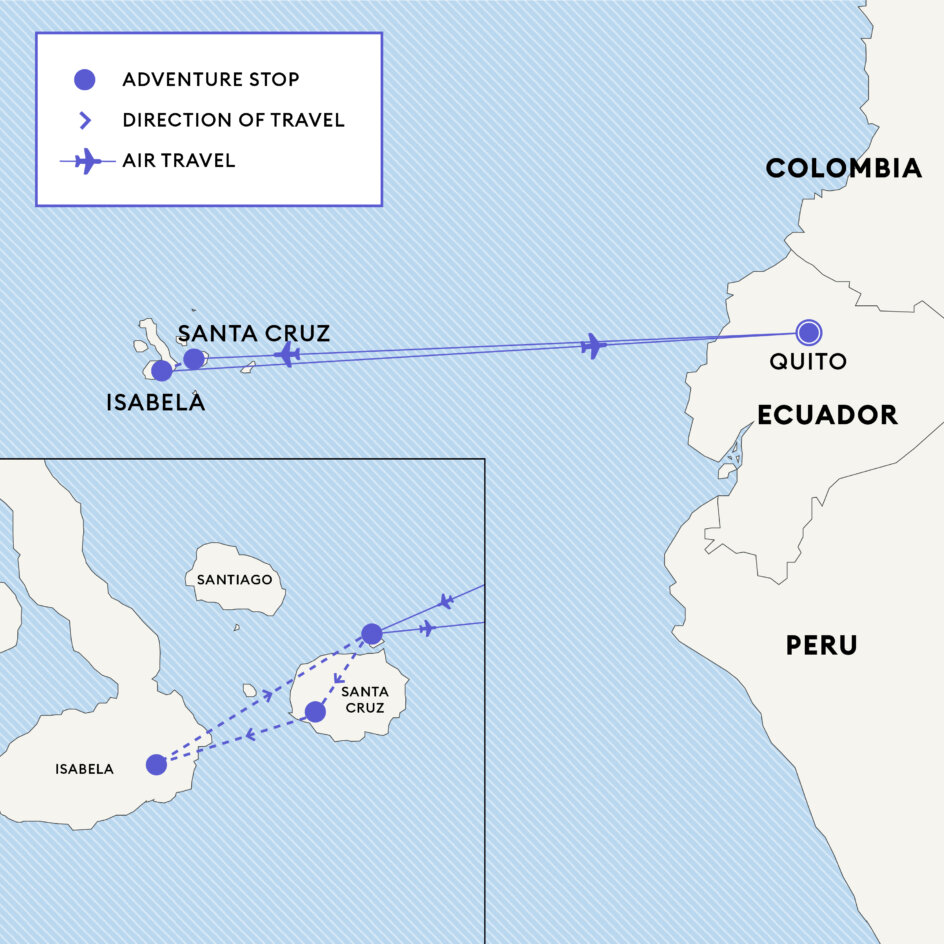 DETAILED ITINERARY
Day

01

Touchdown in Quito

Welcome to Quito, Ecuador's highland capital, dramatically sited on an ancient volcano between snowcapped Andean peaks. Touching down at the airport, a Flash Pack transfer will be waiting to whisk you to your boutique base in the picturesque Old Town, a vibrant district packed with steep cobbled streets, faded baroque monasteries and quaint colonial churches. After meeting your Pack Leader and group, you'll head out to a local restaurant for a typical welcome feast. Settle into your first night in Ecuador and raise a toast with your fellow Flashpackers to eight days of adventure to come.

Day

02

Cocktails on the Equator

Get your bearings on a walking tour of the city – the first in the world to be named a UNESCO World Heritage Site. Admire the architectural treasures of Plaza de la Independencia and soak up local life in a traditional food market, known for its medicinal herbs. Here, you'll take part in a cleansing with a 'curandero' and mix your own exotic juice from the likes of mango, babaco and tree tomato. End your tour with an artisanal chocolate-tasting, learning about this 'food of the gods' on its journey from bean to bar. This afternoon, you'll visit Mitad del Mundo – a monument marking the Equator line that gives Ecuador its name. Straddle the line with one foot in each hemisphere before celebrating with agave cocktails. Salud!

Day

03

Galápagos giants & Masterchef dining

Today's the day you've been waiting for: your flight to the Galápagos. Landing on the island of Baltra, you'll be ready for your first adventure: kayaking or paddleboarding in the turquoise Itabaca Channel. Glide through red mangrove forests and along cliff banks formed through ancient lava flows, keeping an eye out for sea lions and reef sharks as you go. Then, you'll journey up into the Santa Cruz island highlands to a giant tortoise reserve. Here, you'll stay amongst the lumbering giants – once hunted to the verge of extinction. For tonight's dinner, you'll dine in the candlelit cavern of an old lava tube, served by a Masterchef winner. Only the best for our Flashpackers.

Day

04

Hikes, bikes & beach time

Wake up to the sounds of nature and feast your eyes on the mountains and forests surrounding your hillside camp. After breakfast, you'll head up to the Cerro Mesa lookout for 360-degree island views. From here, it's a half-hour hike to the bottom of the collapsed crater to explore the fascinating flora and fauna – much of it endemic, including the distinctive Darwin's finch. Then, your group will travel to a high point on the island and switch to mountain bikes for a long downhill glide on smooth tarmac to beautiful Garrapatero Beach. With white sand, sheltered tidal pools and a lagoon often visited by flamingos, you'll spend a relaxed afternoon snorkeling and kayaking before transferring to your waterfront hotel.

Day

05

Yacht excursions

Today you'll embark on a motor yacht excursion to the more remote islands of the Galápagos National Park, uncovering distant shores with an expert naturalist guide. Choosing from North Seymour and Bachas, South Plazas, Santa Fe or Bartolome, you'll disembark to explore one of these pristine islands, taking time to appreciate the unique wildlife, such as blue-footed boobies, nesting frigates and the only penguins found north of the Equator. Your crew will prepare a delicious lunch on board, with the refreshing sea breeze keeping you cool. Travelling back to Santa Cruz, you might spot leaping rays, albatrosses, spinner dolphins or green turtles enjoying the vastness of the Pacific – the nearest mainland over a thousand kilometers away.

Day

06

Snorkel with sharks & penguins

This morning you'll travel by speedboat to Isabela, the largest of the Galápagos islands, with a wild landscape covered with dense vegetation and a skyline of rumbling volcanoes. First up, you'll explore the Tintoreras islets, named after the 'Tintoreras' reef sharks that swim in the crystalline water. You'll have a chance to snorkel in the bay alongside these gentle creatures – don't be surprised if some friendly penguins, turtles or inquisitive sea lions jump in the water to join you. This afternoon, you'll bike Isabela's Wetlands Trail to uncover the island's full biodiversity, weaving through different varieties of mangrove trees amid colonies of iridescent marine iguanas and stopping off at the historic Wall of Tears where World War II prisoners were held.

Day

07

Lunar landscapes

Fuel up at breakfast for your hike up the mighty Sierra Negra volcano, 1,000 meters above sea level. Isabela is one of the youngest islands in the Galápagos and this geologically active mound bears testament to its intense volcanic nature. At the top, you'll gaze out across the world's second largest caldera – a colossal crater impossible to capture in an image. Absorb spectacular views over the archipelago before continuing past lava fields and fumaroles to the rim of Volcán Chico. The lunar landscape may look desolate but look closely and you'll spot small lizards scurrying between the rocks. Enjoy a picnic lunch in the shade of a 'jaboncillo' tree before descending to the beaches of Puerto Villamil for some R&R on the sand.

Day

08

Back to civilisation

All too soon it's time to bid farewell to these enchanted islands. You'll take an early morning speedboat back to Santa Cruz then transfer by land to Baltra airport for your flight back to the mainland. Arriving at your hotel in Quito by late afternoon, you'll have time to freshen up and relax before your farewell dinner tonight. Together with your group, you've explored one of the most remote places on earth and communed with the unique creatures that call the islands home. Finish your evening in style with some Ecuadorian fusion cuisine and celebrate the end of an extraordinary adventure.

Day

09

Adios, Ecuador

Your journey has come to an end. After breakfast, it's time to make your own way to your next destination. Not quite done with South America? Why not extend your escape with our best-selling Peru adventure or hop over to Brazil or Argentina for an iconic city break? Our travel experts are ready and waiting to advise. 
Our Favorite Hotels
Here's a taste of the hotels we sometimes use on this adventure. The hotels you'll stay in for your departure will be shared with you one month before you go.
Casona de la Ronda, Quito
Experience a taste of historical Ecuador in this elegant Old Town hotel. The characterful 18th-century townhouse is full of period features, from thick stone walls and chunky beams to shuttered windows and an elegant plant-draped atrium, creating a sanctuary of inner-city calm.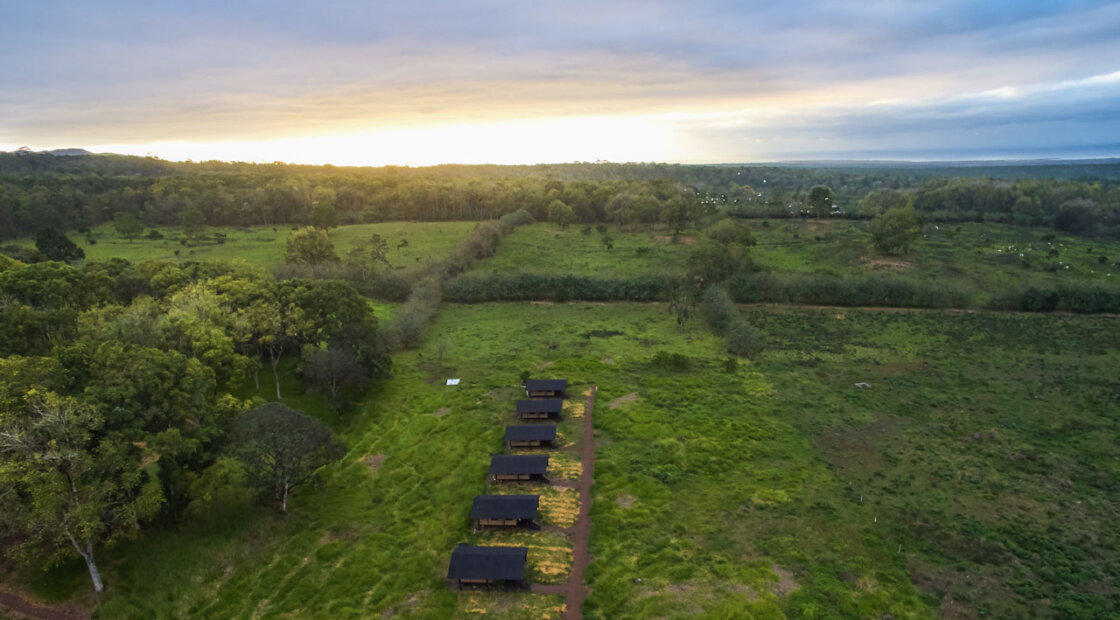 Magic Galápagos, Santa Cruz
High up in the wilderness of Santa Cruz's highlands, these raised safari tents and elevated tree houses have gorgeous ocean views. Waking up surrounded by nature, you'll share your 40-hectare private reserve with hundreds of giant tortoises who call the island home.
Iguana Crossing, Isabela
In a dreamy location, between a pristine beach and a natural lagoon, this cutting-edge design hotel has an upscale Miami vibe. Appearing like a mirage out of Isabela's volcanic landscape, there's a huge rooftop terrace, sleek pool and hot tub – perfect for sunset cocktails. 
Important Notes
Which airport do I need to fly in and out of? Plus airport code

Fly into and out of Mariscal Sucre International Airport (UIO) in Quito.

What time should my flight arrive (in time for the welcome meeting)?

We suggest that you arrive in Quito before 2 pm on Day 1, although we will arrange an airport transfer for you whenever you arrive.

What time should my flight depart on the last day?

There are no activities planned for the last day, so leave any time you wish. The airport is approximately 45 minutes away from your final hotel.

Are airport transfers included?

If you arrive on Day 1 of your adventure, or you book pre-tour accommodation with us, your airport arrival transfer will be included. If you book alternative pre-tour accommodation or are arriving by another mode of transport you must arrange your own arrival transfer.

Arrival transfers are private to Flash Pack and will be in groups depending on flight times. Sometimes this means waiting in the airport for a short while until other flights have arrived.

We don't offer a departure transfer as Flashpackers leave at different times of the day and many stay for extra nights. We will offer you support with finding a local taxi, which will cost 25-30 USD.

Do I need a visa?

You do not need a visa if you're visiting as a tourist from the EU, UK, USA, Australia or Canada. Please check with your local consulate/embassy if the country you are travelling from requires a visa.

We recommend that you have at least six months validity remaining on your passport and can show a return ticket.

What fitness levels do I need for this trip?

We recommend having a read-through of the itinerary above, and getting in touch if you have specific questions on fitness.

Overall, this trip is moderately active with a 1.5-hour hike up the Sierra Negra volcano, as well as some shorter hikes, an easy downhill mountain bike ride and activities such as kayaking and paddleboarding.

Good footwear, such as hiking boots or lightweight runners, is essential for the volcano hike as the terrain is rocky and uneven. We also recommend bringing waterproof sandals for wet landings on the islands.

Do I need to be able to swim?

This trip involves several water-based activities including snorkelling, kayaking and paddleboarding. If you're not comfortable with water, there's no obligation to take part and you can relax on terra firma.

Are there any luggage restrictions for the Galápagos flight?

Your luggage allowance for your the Galápagos islands is 23 kg in the hold and 8 kg hand luggage. This applies to both the flight and the internal boat transfers.

To protect the vulnerable and unique habitats and wildlife on the Galápagos Islands, visitors are not allowed to bring any plant materials or unprocessed food products. Small quantities of pre-wrapped items, such as chocolate bars, are fine.

Luggage is checked at the airport and you'll be asked to fill out a form and given an approval label to attach to your bags.

Are park entry fees included?

All non-resident foreign tourists to the Galápagos Islands pay 100 USD on arrival to help fund community and conservation work. This fee is included in the cost of your trip.

The Transit Control Card (TCT) is also included in the cost of your trip and will be bought by your Pack Leader upon arrival at Quito airport.

What is the accommodation like on the giant tortoise reserve?

This is a simple but comfortable safari-style lodge in a stunning rural setting. There are six twin tents and four treehouses, which can booked as a single supplement if space allows. The lodge doesn't offer private shower facilities and there is one shower for men and one shower for women.

Will the Pack Leader be with us throughout the trip?

For this trip, you will have two different guides: one for Quito and one for the Galápagos Islands. This is because the Galápagos National Park has its own certified guides. Your Quito guide will drop your group at the airport and you will be met by your second guide on arrival at Baltra Airport in the Galápagos Islands.  

Will this itinerary change?

Please be aware that the itinerary, activities and hotels are subject to change. These changes can happen with little notice due to availability, poor weather, seasonal changes, or other circumstances beyond our control – but we'll do our best to ensure it has little impact on your adventure. From time to time we may also make changes to your itinerary to try out new ideas and keep things fresh and exciting.

What are the Covid-19 requirements for visiting Ecuador?

Due to the changeable nature of Covid-19 entry requirements, we strongly advise Flashpackers to consult the travel advice issued by your local consular services well in advance of your departure date. Some countries do still require travelers to comply with pre-arrival testing and/or vaccination requirements. Links to the key consular services can be found on our Safety page.

What other vaccinations and medication will I need?

We recommend checking with your local travel clinic six to eight weeks before your trip to see if any medications or vaccinations are required.
OUR PROMISE
Joining the Flash Pack comes with a few special guarantees
THE PEOPLE
Our mission to create 1 million friendships so we obsess over the group dynamic. Everyone is aged 30-49, 98% travel solo & 80% stay friends. Want to know more about your group? GET IN TOUCH
THE SECURITY
We operate using a 3rd party trust bank account meaning we guarantee refunds in 14 days if your trip has to be cancelled BOOK WITH CONFIDENCE
THE TRIPS
Our trips are made up of 'can't-do-by-yourself' experiences – think staying on your own private island in the Arctic and glamping in Land Rovers on the Serengeti SEE TRIPS
THE GUIDES
We only work with trusted local guides who know their destinations better than anyone.
Similar Trips
9 days in The Americas
Untamed Costa Rica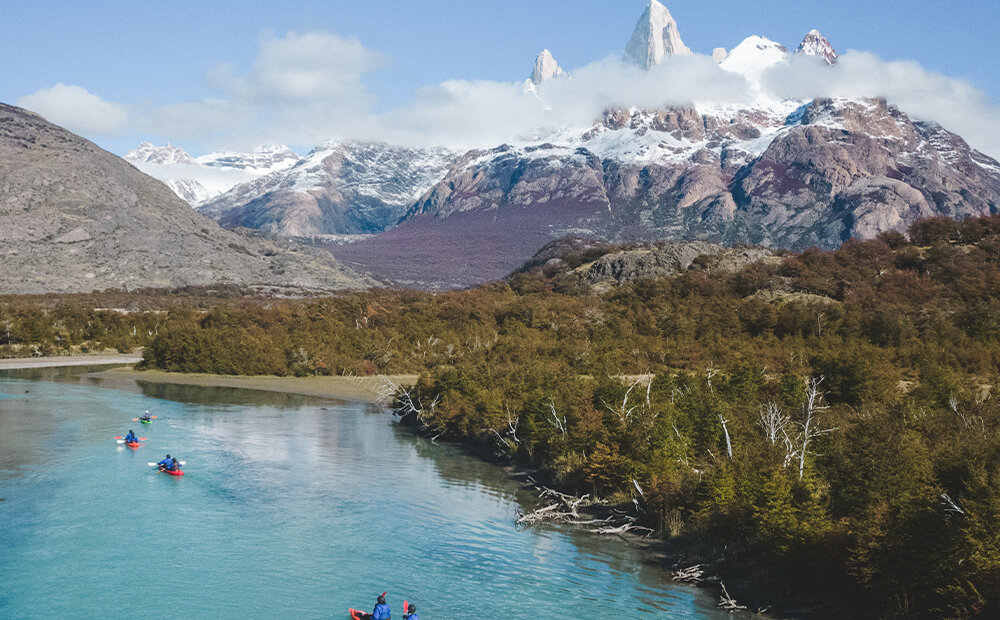 10 days in The Americas
Ultimate Argentina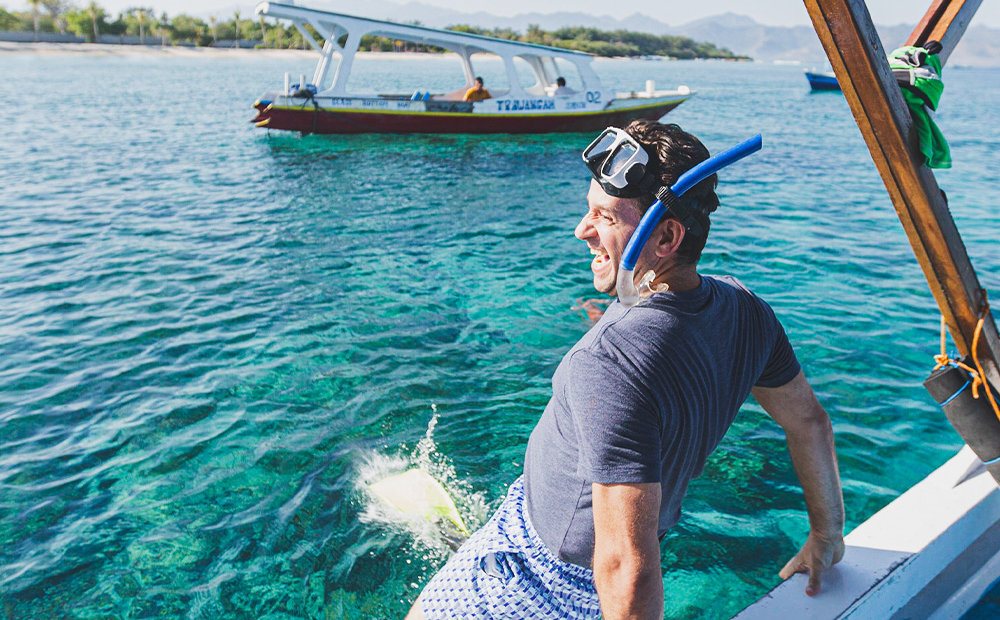 12 days in Asia
Bali & The Gilis: Island Adventures
9 days in The Americas
Vibrant Colombia
11 days in Sri Lanka
Inside Sri Lanka
9 days in Mexico
Mexico Dreaming: Tulum to Holbox
Subscribe to our newsletter
SIGN UP TO OUR NEWSLETTER
Hear about our new adventures before anyone else
Hear about our new adventures before anyone else.
Be the first to hear about exclusive Flash Pack offers.
Access exciting competitions.
Receive weekly inspiration and travel stories from solos just like you.