Greece: Athens & the Islands
Kayak to the Temple of Poseidon, dine on a catamaran off Santorini's shores & eat your way around Athens
Greece: Athens & the Islands
Overview
Itinerary
Accommodation
Important Notes
ABOUT THIS TRIP
Athens, Naxos, Santorini… That iconic Greek island-hopping adventure you've been dreaming of? It's here (and it was definitely worth the wait).
Starting in Athens, you'll visit star attractions like the iconic Acropolis, but you'll also delve into a thriving outdoor cafe scene, sampling local street food and sipping sundowners at trendy rooftop bars. You'll kayak along the Aegean Coast to sheltered coves and secret swimming spots, before taking in incredible views of the cliff-top Temple of Poseidon. 
Next up: the Cyclades Islands, where you'll be soaking up the local vibe on unspoiled Naxos and exploring the pretty whitewashed towns that line Santorini's sunken caldera. Along the way, there'll be farm visits, cooking classes with Ms Voula (she's a legend) and indulgent beach time, before one last spectacular: sailing into that Santorini sunset aboard a luxury catamaran. Just remember to send us a postcard, okay?
PACKAGE INCLUDES
Max 14 travellers per group
Exclusively for people in their 30s & 40s
Arrival transfer included
All activities mentioned on the itinerary
7 breakfasts, 3 lunches, 1 dinner
Stay in hand-picked 3-4 star hotels
Inter-island ferries & private minibus
Accommodation in twin rooms
Experienced Pack Leader with you throughout the trip
Flashpackers are required to produce proof of COVID-19 vaccination 30 days before departure OR proof of a negative test within 72 hours of their adventure starting. Flashpackers must also provide evidence that they have purchased travel insurance for the duration of their adventure. Remember, flights aren't included and prices are based on sharing a twin room. If you'd like to upgrade to a single room, you can add this during the booking process or by contacting our Customer Experience team.
DETAILED ITINERARY
Day

01

Welcome to Athens

Welcome to Athens, capital of Greece and birthplace of democracy. Blessed with a beautiful coastline and warm Mediterranean climate, you'll slip effortlessly into the holiday vibe. A private Flash Pack transfer will be waiting at the airport to transport you to your central boutique hotel. Here, you'll meet your Pack Leader to enjoy a welcome drink before heading out for special meal at the home of an esteemed local chef. Bond with your group over a delicious Greek dinner – complete with Acropolis views – and raise a glass of retsina to eight more days of adventure. 

Day

02

Secret coves & temple views

Keep your swimwear and sunscreen handy today as you're off on a kayaking excursion*. Driving south to Cape Sounion at the tip of the Attic Peninsula, a panoramic view of the Aegean opens out before you. In a dramatic setting atop a craggy 60-meter cliff, the eighth-century BC Temple of Poseidon is a vision of dazzling white marble columns dedicated to the God of the Sea. Together with an instructor, you'll hug the riviera as you paddle to sheltered coves and stop off for a swim in the clear blue water. Returning for a well-deserved lunch at a local taverna, there'll be time to explore the temple before heading back to the city for an evening at leisure. *If you prefer not to kayak, enjoy a free morning at the beach. 

Day

03

Ancient sites & street food

Today, you'll explore Athens on foot, led by a local expert who will take you on a romp through the ages. Starting at the Acropolis, the crowning glory of ancient Greece, you'll climb the marble steps to the Parthenon for astounding views of the city. Next, you'll visit the Temple of Zeus, Hadrian's Arch and the Kallimarmaro Stadium – built for the first modern Olympic Games in 1896. Finally, you'll delve into modern Athens, exploring the narrow streets and stopping off at a bakery, a traditional cafe and a souvlaki stall to sample local delicacies and aperitifs. Save some energy for tonight as you'll have a chance to check out the city's vibrant nightlife. From chic rooftop spots to acclaimed cocktail bars (hello, The Clumsies), the choice is yours and the possibilities are endless.  

Day

04

Island-hopping to Naxos

After breakfast, you'll transfer to the port of Athens for the island-hopping part of your adventure. Boarding a ferry, you'll cruise for five hours across the Aegean Sea to Naxos. The largest and least developed of the Cyclades (the Greeks themselves come here on holiday), the island has some of the loveliest beaches and most dramatic scenery. Arriving into the photogenic seafront town of Chora, you'll check into your hotel and enjoy a free afternoon. You might choose to explore the steep cobbled alleys below the hilltop kastro (castle) and fortified Venetian mansions, or find a quiet spot for a swim. Later, you'll walk into town for dinner with your group. 

Day

05

An island food tour

Your first stop today will be at the small farming village of Eggares on Naxos. Set on a fertile plain, this tiny cluster of whitewashed houses is the center of the island's olive oil production. At the characterful local museum, you'll learn how the oil is manually extracted using traditional tools, plus have the chance to taste some olive-based products such as oils, jams and cookies. Then, you'll continue to the nearby village of Galini where your host Ms Voula will be waiting to start a cooking class. Using products from her nearby farm, you'll help prepare an authentic menu of delicious Greek dishes, which you'll sit down to enjoy together while learning about local life and agriculture on the island. 

Day

06

Sun, sea & sand

No visit to Greece would be complete without a dedicated day at the beach. This morning, you'll be free to swim, sunbathe, read and relax to your heart's content on one of Naxos's many idyllic sandy stretches lapped by balmy turquoise waves. For a change of scenery, after lunch you'll have the option to visit the kitesurfing center of Mikri Vigla. With reliable northerly winds and a boho vibe, it's a fun place to watch the surfers expertly maneuver their colorful kites to perform high jumps and aerial acrobatics. Enjoy a drink at the small beachfront cafe, as you watch the sun sink slowly towards the horizon, marking the end of another blissful day. 

Day

07

Magical sunset views

This morning, you'll continue your journey across the Aegean to picture-perfect Santorini. The island's unique landscape was formed around 1200BC when a huge volcanic eruption left behind a steep-walled, sea-filled crater. Arriving by boat, it's hard not to be awed by the multi-colored cliffs rising sheer out of the turquoise sea. After a free afternoon to relax and explore, tonight you'll visit the beautiful village of Oia – the face of a thousand postcards. With its terraces of white Cycladic houses and blue-domed churches carved into the clifftop, the sunsets here are mesmerizing. You'll have time to wander through the old town's maze of cobbled lanes, boutiques and flower-bedecked cafes before returning to your hotel. 

Day

08

Santorini sunset cruise

For your final day, we've got something special in store. Following a relaxed morning, you'll set sail after lunch on a small-group catamaran cruise. The two-hulled luxury yacht includes ample space for sunbathing on deck, a shady cabin, plus hammock-style nets on the bow. Spend an afternoon sailing inside the Santorini caldera, dropping anchor in secluded bays to swim and snorkel off the boat. Along the way, you'll have the chance to bathe in a healing thermal spring. The water here is full of sulfur, iron and other metals coming from the volcano. Tonight your crew will prepare a delicious farewell dinner to be enjoyed on board under the glow of a Santorini sunset. A fitting finale to your epic Greek odyssey.  

Day

09

Farewell, Greece

Alas, your journey has come to an end. You've soaked up the sites of ancient Athens and visited some incredible Aegean islands, forming firm friendships along the way. Enjoy a relaxed breakfast at the hotel with your group before saying your goodbyes and transferring to Santorini Airport for your flight home. 
OUR FAVORITE HOTELS
Here's a taste of the hotels we sometimes use on this adventure. The hotels you'll stay in for your departure will be shared with you one month before you go.
Moxy Athens City
A design-led hotel with arty interiors, sleek monochrome rooms with Acropolis views and even a graffiti-scrawled gym. By day, the lounge is a laidback creative space, by night it takes on a cool ambiance with neon signs and cocktails. 
Lianos Village, Naxos
Start your day with breakfast on the bamboo-shaded terrace and finish with sundowners at the poolside bar. Set within exotic gardens overlooking one of Naxos's best beaches, this intimate family-run hotel is a fine example of chic Cycladic style.
El Greco, Santorini
A 10-minute walk from the island's capital, this extensive resort feels like an elegant Grecian village. Rooms are spacious and airy, with accents of gold and silver, and there's a choice of four pools dotted within the landscaped grounds. 
Important Notes
Which airport do I need to fly in and out of? Plus airport code

Fly into Athens Airport (ATH) and out of Santorini International Airport (JTR).

What time should my flight arrive? (to arrive in time for the welcome meeting)

Please try to arrive in Athens before 2pm on Day 1, although we will arrange a group transfer whatever time you arrive.

What time should my flight depart on the last day?

Feel free to depart at your own leisure on Day 9, but we recommend taking an morning flight so you can relax in Athens before you fly home.

Are airport transfers included?

Your arrival transfer is included and is private to Flash Pack. Transfers will be in a group depending on flight times. Sometimes this means waiting in the airport for a short while until other flights have arrived.

We don't include departure transfers, but your Pack Leader can help book your transfers the night before if needed. If you and other Flashpackers are getting the same flight, we recommend splitting the taxi journey.

Are tips included?

Tips are not included in this adventure. Your Pack Leader can advise on suitable amounts to tip local activity guides or services where appropriate, and we will provide a suggested tipping budget closer to your departure date. Please note that all tipping is optional and will depend on what you feel comfortable with.

Will this itinerary change?

Please be aware that the itinerary, activities and hotels are subject to change. These changes can happen with little notice due to availability, poor weather, seasonal changes, or other circumstances beyond our control – but we'll always do our best to ensure it has little impact on your experience. From time to time, we may also make changes to your itinerary to try out new ideas and keep things fresh and exciting.
What Flashpackers say
"I enjoyed every minute of my trip to Croatia with Flash Pack. My fellow travellers were great, Luka (our tour guide) was fantastic and I loved all of the activities. Plitvice lakes, kayaking and our trip to Hvar were my highlights. I only wish it could have been a few days longer!"
"My second trip with Flash Pack, this time to Croatia. Excellent activities, hotels and guide, good mix of people. Highly recommended."
"Our group was fantastic, and our trip pretty much went off without a hitch. Great hotels and activities, and our guide Luka was super friendly and knowledgeable. Croatia is beautiful and I think we're all planning a return trip!"
"Well organized trip. Wonderful hotels and a nice variety of activities. My first solo group travel experience and had an amazing time. I will definitely be booking another Flash Pack trip!"
OUR PROMISE
Joining the Flash Pack comes with a few special guarantees
THE PEOPLE
Our mission to create 1 million friendships so we obsess over the group dynamic. Everyone is aged 30-49, 98% travel solo & 80% stay friends. Want to know more about your group? GET IN TOUCH
THE SECURITY
We operate using a 3rd party trust bank account meaning we guarantee refunds in 14 days if your trip has to be cancelled BOOK WITH CONFIDENCE
THE TRIPS
Our trips are made up of 'can't-do-by-yourself' experiences – think staying on your own private island in the Arctic and glamping in Land Rovers on the Serengeti SEE TRIPS
THE GUIDES
We only work with trusted local guides who know their destinations better than anyone.
Similar Trips
8 days in Croatia
Exclusive Croatia
7 days in Italy
Northern Italy: Milan to Rome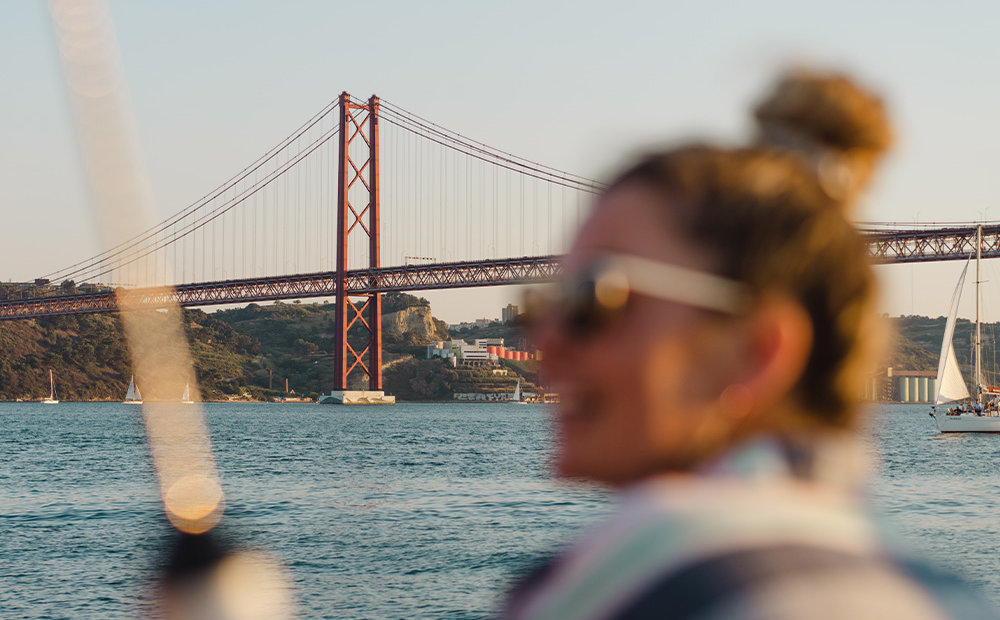 8 days in Portugal
This is Portugal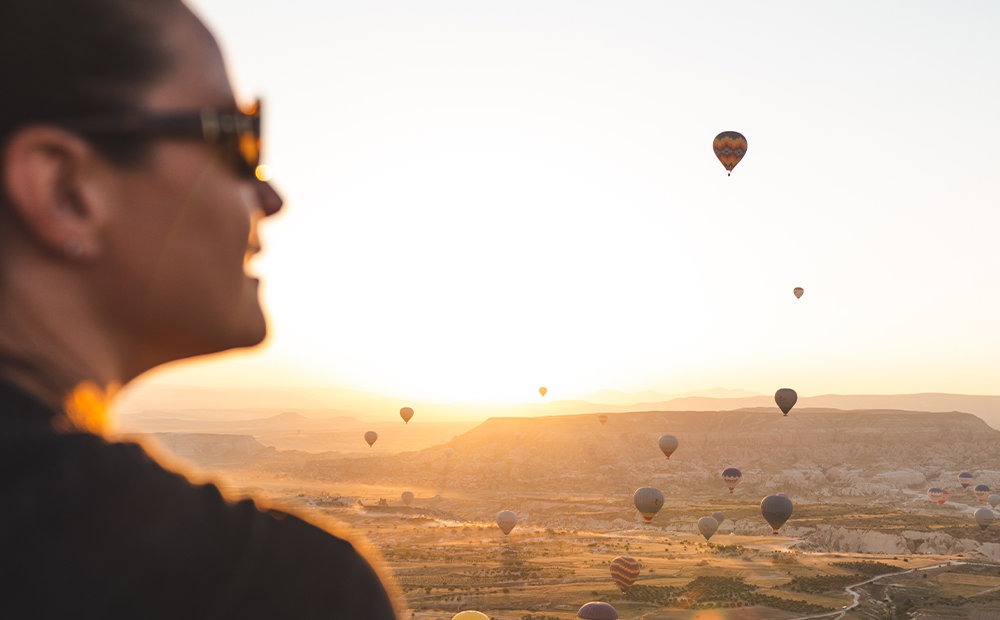 8 days in Turkey
Classical Turkey
7 days in Italy
Southern Italy: Rome, Naples & Puglia
9 days in Europe
Adriatic Adventure: Slovenia & Croatia
Subscribe to our newsletter
SIGN UP TO OUR NEWSLETTER
Hear about our new adventures before anyone else
Talk to an expert
Need help choosing your perfect adventure? Speak to one of our dedicated Travel Advisors now.
Contact Us
WHAT TO EXPECT
Hear about our new adventures before anyone else.
Be the first to hear about exclusive Flash Pack offers.
Access exciting competitions.
Receive weekly inspiration and travel stories from solos just like you.