Morocco Highlights: From Coast to Medina
Take a surf lesson in Essaouira, ride across the desert in a 4x4 & sip wine in the Argan Valley
Morocco Highlights: From Coast to Medina
Overview
Itinerary
Accommodation
Important Notes
Unique Experiences
4x4 through the lunar landscape of the Agafay Desert to spend the night glamping Berber-style
About this trip
Morocco is vast, and with limited time to explore, it's best to just focus on the highlights. But which ones?
Allow us to introduce our compact, yet perfect, eight-day Morocco adventure, made up of iconic locations and immersive experiences, always with that special Flash Pack twist.

In little over a week you'll get to witness the chaos of Marrakech's labyrinthine medina and explore the fascinating suburbs by sidecar. You'll sleep overnight in a desert camp, bonding with your group beneath the stars. You'll sip mint tea in a Berber tent and learn to make the perfect tagine. You'll trek through the Atlas Mountains, zoom through the desert in a 4×4 and learn to surf Essaouira's best breaks. 
There'll be plenty of opportunities for relaxing too. Think sipping ice-cold wine at a vineyard in the lush Argan Valley and feeling renewed after an authentic Moroccan hammam. There'll even be time to salute the sun as it sinks below the Atlantic horizon during a private beachside yoga session.
These are the highlights of Morocco. Who needs two weeks, anyway?
PACKAGE INCLUDES
Max 14 travelers per group
Exclusively for people in their 30s & 40s
All activities mentioned on the itinerary
7 breakfasts, 3 lunches, 6 dinners
Stay in hand-picked 3-4 star hotels
Private minibus & sidecar
Arrival airport transfer
Accommodation in twin rooms
Experienced Pack Leader with you throughout the trip
We offset your carbon emissions
Flashpackers must provide evidence that they have purchased travel insurance for the duration of their adventure. Remember, flights aren't included and prices are based on sharing a twin room. If you'd like to upgrade to a single room, you can add this during the booking process or by contacting our Customer Experience team.
DETAILED ITINERARY
Estimated total drive time for this adventure: 13 hours
Day

01

WELCOME TO MARRAKECH

Arriving in Marrakech, your senses will come alive as you weave through the chaotic streets in your exclusive Flash Pack transfer. You're heading right to the heart of the action, where your central hotel is a haven of air-conditioned calm. After freshening up, it's time to meet your group for a celebratory drink – you made it! And tonight, you'll have your first taste of authentic Moroccan food as you venture out for a welcome meal at a traditional local restaurant.

Day

02

SIDECAR ADVENTURE & BACKSTREET FOOD TOUR

Today you'll be exploring the city – Flash Pack style – on an exhilarating sidecar adventure. Taking it in turns with a fellow Flash Pack traveller, you'll ride on the back of the vintage motorbike or in the sidecar as you wind through the spice-scented streets and graceful palm-lined avenues. Enjoy a moment of repose with a fresh mint tea before visiting the Yves Saint Laurent Museum and one of the city's exotic gardens. There's an appetizing evening in store with a food tour of the medina. Together with a local guide, you'll navigate the bustling alleys to secret foodie spots. Here you'll taste all sorts of treats, from fresh olives and honeyed pastries to roast lamb and tangia, all washed down by a spicy herbal infusion known as khoudenjal.

Day

03

BERBER COOKING LESSON

After breakfast, you'll leave the city hubbub behind as you travel towards the Atlas Mountains. Your first stop will be at a Berber village where you'll be welcomed into a local home for a rustic tajine cooking class. Gathered around the kitchen table, your host will guide you through the process using simple utensils and fresh ingredients. It's a wonderfully communal way of cooking and you'll learn a lot about Berber life. Stewed to perfection, you'll sit together on Berber carpet to enjoy your delicious dish, accompanied by traditional Tafarnout bread baked in a clay oven. The menu might be simple but the mountain views are spectacular. Fully sated, you'll make your way to an idyllic hotel hidden in the Atlas foothills to spend the rest of the day relaxing.  

Day

04

HIKING, 4X4 & DESERT GLAMPING

Fill up at breakfast because you'll need plenty of energy for today's trek into the mountains. Setting off early, you'll traverse wildflower fields, fruit orchards and crop-filled valleys as you ascend to the hilltop village of Tikhfist for a picnic. From here you'll enjoy extensive views, looking out across the Ouirgane reservoir, a vital water source for this fertile region. Along the way you might see children playing in the village, shepherds tending their flock and locals going about their everyday lives. This afternoon, you're off on another adventure: a 4×4 ride into the desert. You'll leave the Atlas behind in a trail of dust as you negotiate the rocky terrain. You're travelling in style to tonight's accommodation: a cosy Berber camp where ensuites come as standard and camel rides are optional. You'll dine round the campfire under the stars enjoying a live local music performance.

Day

05

VINEYARD VISIT & ON TO ESSAOUIRA

Waking up in the desert is a magical experience so there's no rush today to get started. In due course, you'll meet your minibus and rejoin the road as you set off for the windswept seaside town of Essouaira. En route you'll be stopping off for some organic wine-tasting in the fertile Argan Valley. The 52-hectare vineyard has ideal conditions for cultivating red, white and rosé wines, as well as delicious vin gris (grey wine), exclusive to Morocco. After three tastings and lunch, it's onwards to the coast and your riad for the night. This afternoon, you'll be free to explore at your own pace. You might want to check out the wave-lashed ramparts of the fortified medina, watch fishing boats being mended in the atmospheric port or simply find a bar with a rooftop terrace – perfect for people-watching, sundowners and soaking up the city's bohemian vibe.

Day

06

SURFING & YOGA

Blessed with vast swathes of golden sand and consistent Atlantic trade winds, Essaouira isn't short of waves. Since the 60s it's been a surf Mecca for those in the know, and today you'll be donning a wetsuit and joining a surf pro for a private lesson with your group. As you get to grips with paddling out, popping up and no doubt falling off, you'll cheer each other on and revel in the shared experience that will leave you tired but happy. You're free to rest up until late afternoon when it's back to the beach for more action. This evening's activity will be a little more sedate, however, as you'll be taking part in a sunset yoga flow and meditation. Allowing yourself to breathe and stretch to the sound of crashing waves, you'll feel refreshed, energized and ready for your dinner. Tonight, you're off to a renowned local fish restaurant for a special banquet of freshly caught seafood washed down with a cocktail or two. 

Day

07

HAMMAM Experience

On your last full day, you'll enjoy the ultimate Moroccan experience: a hammam. This centuries-old cleansing ritual involves steaming open your pores on hot marble seats, rinsing your skin and being scrubbed with a mitt before bathing with Moroccan black soap (a mix of olive leaves and argan oil). Feeling renewed, you'll slip into a fluffy robe for tea and cake on the terrace. Travelling back to your Marrakech hotel, you'll have time to glam up for tonight's farewell dinner party at Palais Dar Soukkar. One of the city's top venues, this glitzy restaurant and nightclub is the place to be for evening entertainment: think cabaret, belly dancing and after-dinner DJs spinning tunes into the small hours

Day

08

UNTIL NEXT TIME, MOROCCO

All good things must come to an end and it's time to say your goodbyes. You've had an immense eight days together, getting a taste of the real Morocco. Your Pack Leader can help you arrange a transfer back to the airport. If you're not ready to go home, why not extend your trip with your newfound friends on one of our other adventures? 
Our favorite hotels
Here's a taste of the hotels we sometimes use on this adventure. The hotels you'll stay in for your departure will be shared with you one month before you go.
Domaine de la Roseraie
Tucked away in the heart of Berber country, you'll find this idyllic hideaway at the foothill of the High Atlas Mountains. Expect cottage-style rooms with private patios leading out into aromatic rose gardens and lime and lemon groves, three glistening outdoor pools, and a yoga studio with breathtaking views of the mountains.
Dar L'Oussia, Essaouira
Built on the ramparts of Essaouira's medina, this large boutique riad is right in the heart of the action: a stone's throw from the souks with panoramic views of the ocean. Set over five floors, there's a gorgeous roof terrace – ideal for sundowners – Moorish-style rooms and a traditional courtyard restaurant.
Scarabeo Camp, Agafay Desert
Staying in this desert camp, you'll feel transported to an expedition from the golden age of explorers. Beautifully crafted Berber tents dot the lunar landscape, the waft of fresh bread drifts from the campfire and the clear starry skies are filled with simplicity and silence. It's a magical experience.
Important Notes
Which airport do I need to fly in and out of? Plus airport code

Fly in and out of Marrakesh Menara Airport (RAK).

What time should my flight arrive (in time for the welcome meeting)?

Before 4 pm ideally. The welcome meeting and dinner will be from 6 pm starting at the hotel, which is located approximately 15 minutes away from the airport.

What time should my flight depart on the last day?

There are no activities planned for the last day, so leave any time you wish. The airport is approximately 15 minutes away from your final hotel.

Are airport transfers included?

If you arrive on Day 1 of your adventure, or you book pre-tour accommodation with us, your airport arrival transfer will be included. If you book alternative pre-tour accommodation or are arriving by another mode of transport you must arrange your own arrival transfer.

Arrival transfers are private to Flash Pack and will be in groups depending on flight times. Sometimes this means waiting in the airport for a short while until other flights have arrived.

We don't offer a departure transfer as Flashpackers leave at different times of the day and many stay for extra nights. We will offer you support with finding a local taxi, which should cost around 21 USD.

Do I need a visa?

You do not need a visa if you're visiting as a tourist from the EU, UK, USA, Australia or Canada for up to 90 days.

Please check with your local consulate/embassy if the country you are travelling from requires a visa. 

We recommend that you travel with at least six months validity remaining on your passport and can show a return ticket. When entering the country, make sure your passport is stamped as some tourists have experienced difficulties leaving the country because their passport bears no entry stamp.

What are the Covid-19 requirements for visiting Morocco?

Due to the changeable nature of Covid-19 entry requirements, we strongly advise Flashpackers to consult the travel advice issued by your local consular services well in advance of your departure date. Some countries do still require travelers to comply with pre-arrival testing and/or vaccination requirements. Links to the key consular services can be found on our Safety page.

What other vaccinations and medication will I need?

We recommend checking with your local travel clinic six to eight weeks before your trip to see if any medications or vaccinations are required.

What fitness levels do I need for this trip?

The trip includes light walking and hiking, suitable for most fitness levels. The surfing and yoga sessions are also suitable for beginners. We recommend having a read-through of the itinerary above, and getting in touch if you have specific questions on fitness. Overall, the trip is relatively relaxed.

Why do I need to print my travel documents?

There's a chance that Marrakech Airport will not accept mobile versions of boarding passes (and other important documents). With this in mind, please ensure you have printed all boarding passes and other required documents to present alongside any mobile information you have stored on your phone.

Will the itinerary change?

Please be aware that the itinerary, activities, and hotels are subject to change. These changes are rare but can happen with little notice due to availability, poor weather, seasonal changes, or other circumstances beyond our control – but we'll always do our best to ensure it has little impact on your experience. From time to time, we may also make changes to your itinerary to try out new ideas and keep things fresh and exciting which we will always try and communicate to you.

What are the drive times like?

This trip has much shorter drives than our Best of Morocco itinerary which is more for those who love road trips. You will stay at four different locations in Morocco on this trip. The drive times between locations are between 1.5 to 3.5 hours. The total drive time is 13 hours.

What will the accommodation be like?

On this trip, you'll be staying in three- to four-star riads (boutique Moroccan B&Bs) that are clean and comfortable but not the same standard as a large chain hotel. Riads are typically traditional Moorish houses with beautiful tile work and an interior courtyard with fountain; some of them have hammams and pools. One of the most noticeable differences between hotels and riads is their more intimate size. What you lose in facilities, you'll gain in authentic atmosphere and hospitality.

What about Ramadan? Will it affect my trip?

Some aspects of your itinerary could change during Ramadan and the national celebration of Eid Al Fitr (the Festival of Fast-breaking) as many shops and restaurants will be closed. It will also be quite difficult to obtain alcohol during Ramadan – your Pack Leader will be able to advise.

What should I expect from the hammam experience?

Hammams are a traditional part of Moroccan culture, which many local people visit every week to relax, detoxify and catch up on the local news. Men and women have separate areas and within these areas you'll undress in a shared room, store your clothes in a locker and be given a robe to wear (it's usual to go topless, keeping on your bikini bottoms or underwear, but if you feel more comfortable keeping your swimsuit on, just let the attendant know).

First, you'll relax on marble seats in a hot steam room, designed to open up your pores. Then you'll be taken to a private room where your masseuse will apply black beldi soap (made from olive leaves and argan oil) all over your body, which they will then scrub off using a kess (exfoliating mitt) and you'll be given an invigorating full body massage.

The process takes around 30-45 minutes and you'll come out feeling refreshed, renewed and with the softest, cleanest skin you can imagine. Back in your robe, you'll be taken to a shared room to relax and served a refreshing mint tea. Be sure to drink lots of water, too. It's a good idea to bring flip flops, shampoo and conditioner and leave your valuables at home.
OUR PROMISE
Joining the Flash Pack comes with a few special guarantees
THE PEOPLE
Our mission to create 1 million friendships so we obsess over the group dynamic. Everyone is aged 30-49, 98% travel solo & 80% stay friends. Want to know more about your group? GET IN TOUCH
THE SECURITY
We operate using a 3rd party trust bank account meaning we guarantee refunds in 14 days if your trip has to be cancelled BOOK WITH CONFIDENCE
THE TRIPS
Our trips are made up of 'can't-do-by-yourself' experiences – think staying on your own private island in the Arctic and glamping in Land Rovers on the Serengeti SEE TRIPS
THE GUIDES
We only work with trusted local guides who know their destinations better than anyone.
Similar Trips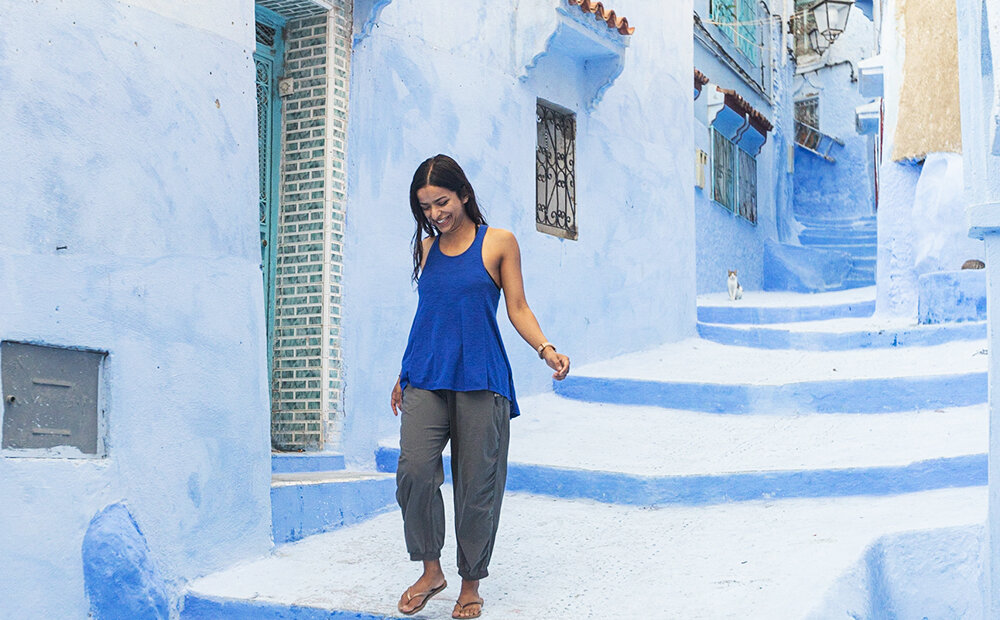 13 days in Morocco
The Best of Morocco
8 days in Asia
Untold Jordan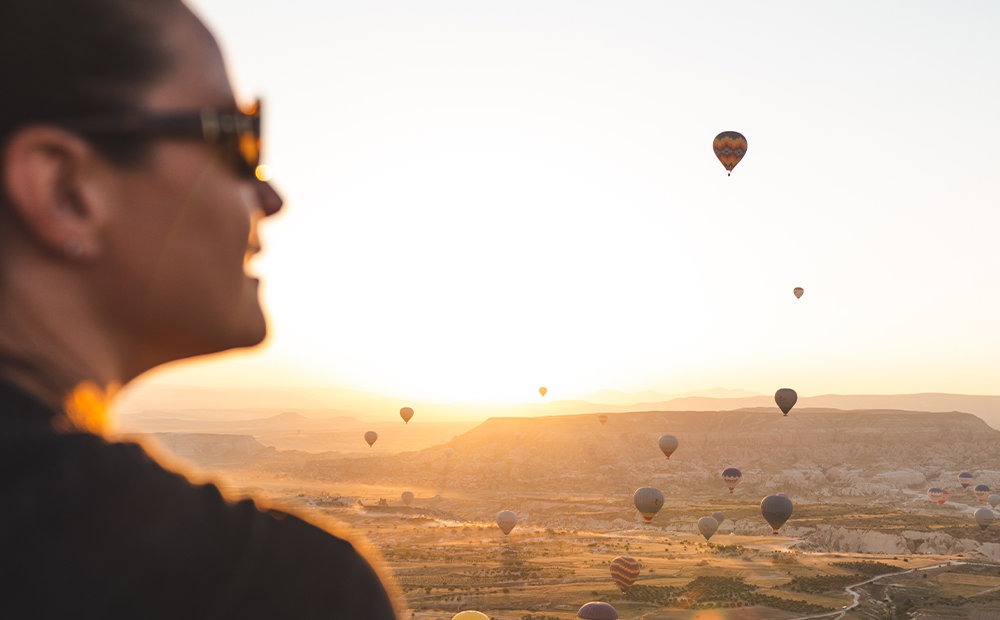 8 days in Turkey
Classical Turkey
9 days in Tanzania
Wild Tanzania
11 days in Sri Lanka
Inside Sri Lanka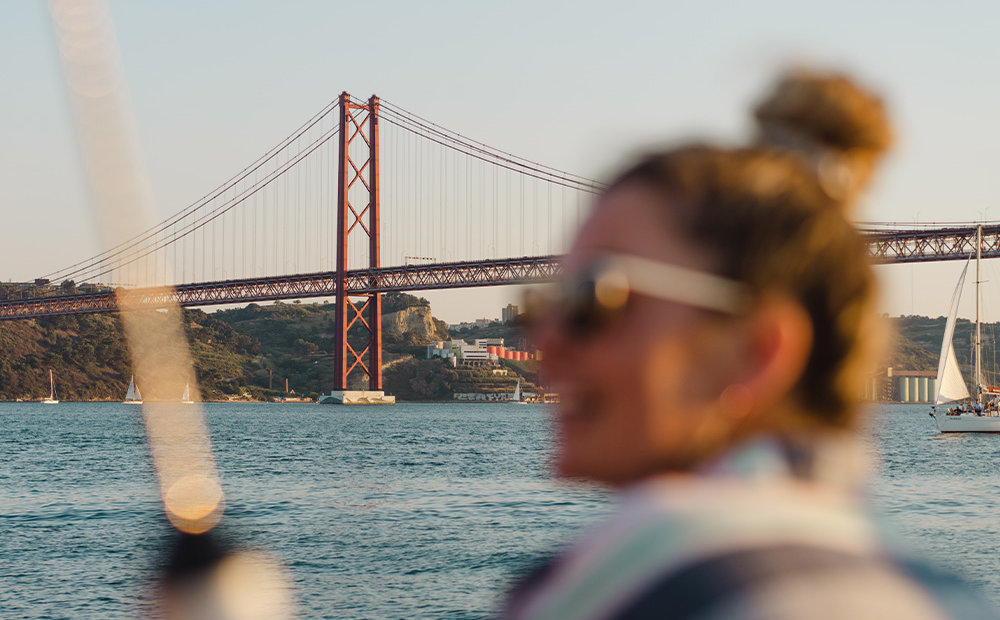 8 days in Portugal
This is Portugal
Subscribe to our newsletter
SIGN UP TO OUR NEWSLETTER
Hear about our new adventures before anyone else
Hear about our new adventures before anyone else.
Be the first to hear about exclusive Flash Pack offers.
Access exciting competitions.
Receive weekly inspiration and travel stories from solos just like you.