Winter Finland: Northern Lights & Snowmobile Thrills
Navigate the wilderness on a snowmobile safari, learn to mush a team of energetic huskies and experience life as a Sámi reindeer herder
Winter Finland: Northern Lights & Snowmobile Thrills
Overview
Itinerary
Accommodation
Important Notes
Unique Experiences
Take the reins of an energetic team of huskies and learn to drive your own dog sled through the snowy forest trails
About your trip
Huskies, snowmobiles and the Northern Lights, all in less than a week? Welcome to your perfect winter magic escape in Finland.
Over five action-packed days, you'll live out your Arctic fantasies: mushing a team of huskies through the frozen forests, chasing across the wilderness on a thrilling snowmobile safari (a must for adrenaline junkies) and huddling around the campfire at an Aurora Camp in search of the Northern Lights.
You'll learn about Sámi culture, visiting a local reindeer farm armed with pockets of lichen (their favourite food), and prepare tasty Lappish cuisine at an outdoor woodland cooking class. All before retreating to your boutique wilderness lodge to warm up in the wood-fired sauna or build snowmen to your heart's content.
What's Included
Accommodation in twin rooms
Local transport
Max 14 travelers per group
Exclusively for people in their 30s & 40s
All activities mentioned on the itinerary
Airport transfers
Cold weather kit including coat and boots
All meals included
Experienced Pack Leader with you throughout the trip
Flashpackers must provide evidence that they have purchased travel insurance for the duration of their adventure. Remember, flights aren't included and prices are based on sharing a twin room. If you'd like to upgrade to a single room, you can add this during the booking process or by contacting our Customer Experience team.
Your Itinerary
Day

01

Welcome to Lapland

Nothing can quite prepare you for your touchdown in Lapland. Through the cabin window you'll spy a vast frozen landscape of snow-laden fir trees as far as the eye can see. A private Flash Pack transfer will be waiting to take you to your cozy boutique lodge in the tiny village of Inari. Here, on the fringes of one of Finland's largest lakes, you'll meet your group and Pack Leader and 'break the ice' over welcome drinks and a traditional Lappish dinner. Your Arctic adventure has begun.

Day

02

Snowmobile safari thrills

This morning, you'll experience life with a local reindeer herder, seeking out the vast herds as they wander freely in the wild. You'll discover how the reindeer are traditionally tended to by the Sámi – Europe's only recognised indigenous people – with a chance to feed lichen to these hardy Arctic creatures. Next up: a guided snowmobile safari. Taking it in turns to drive and ride pillion, you'll zoom through snowy pine forests and across frozen lakes – big smiles guaranteed as you bump across the icy landscape. Then, as night falls, you'll wrap up warm and don a pair of snowshoes for a foray into the forests across the deep, crunchy snow. With inky dark skies and virtually zero light pollution, Inari is one of the best places in the world for aurora spotting. Keep your fingers crossed for a clear, cloudless night.

Day

03

Huskies & the northern lights

Ever wanted to mush your very own team of huskies? Today, you'll have your chance. Starting with a lesson on how to handle your sled, the excitement of the dogs soon turns to serene silence as they tap into their ancient instincts and do what they love best: running through the snow. After a free afternoon to relax and explore Inari – perhaps visiting the excellent Siida Sámi Museum and Nature Centre – there's one more adventure in store as night falls. Comfortably seated in a snowmobile sleigh, you'll travel to an exclusive Aurora Camp. Gathered around a blazing campfire, you'll enjoy hot drinks, toast marshmallows and enjoy another chance to spot the elusive Northern Lights.

Day

04

Campfire cooking & sauna

Today is all about the food. First, you'll turn your hand to an ancient Arctic skill: fishing. Your guide will show you how to catch, prepare and cook your dinner over an open fire, with local ingredients such as cloudberries and mushrooms. Next, it's time to enjoy a soak in the nearby riverside sauna and jacuzzi, before ending your final day with a gourmet five-course meal at Restaurant Aanaar – one of Finland's best. Raising a toast with your Flash Pack group to your fun-filled adventure, make the most of your last few hours together, and don't forget to look to the skies for another chance of seeing the Northern Lights.

Day

05

Farewell, Finland

All too soon, your time in Finnish Lapland has come to an end and it's time to make your way to the airport for your departure flight. Over the last five days, you've been fully immersed in the Arctic wilderness and made memories to last a lifetime. The best way to fend off those post-trip blues? Start planning your next adventure. How about Iceland for glacier hiking and blue lagoons? Our trip experts are ready and waiting for your call.   
Our Favorite Hotels
Here's a taste of the hotels we sometimes use on this adventure. The hotels you'll stay in for your departure will be shared with you one month before you go.
Wilderness Hotel Juutua, Inari
Way above the Arctic Circle, surrounded by impossibly dark skies, this sleek Scandi-style hotel makes a cosy base for outdoor activities. Riverside rooms are warm and inviting, with big picture windows looking out onto nature, while the onsite restaurant serves up seasonal Lappish feasts of reindeer, wild berries or fresh Lake Inari fish. 
Important Notes
Which airport do I need to fly in and out of? Plus airport code

Fly into and out of Ivalo Airport (IVL). Finding flights for this northwards voyage to the Arctic Circle can be a challenge. Please let us know if you are struggling – we'll do our very best to help.

What time should my flight arrive (in time for the welcome meeting)?

Before 3 pm ideally. The welcome meeting and dinner will be from 7 pm onwards at the hotel, which is located approximately 45 minutes from Ivalo Airport.

What time should my flight depart on the last day?

Check-out time is before 12 pm but you can leave any time that suits you.

Are airport transfers included?

If you arrive on Day 1 of your adventure, or you book pre-tour accommodation with us, your airport arrival transfer will be included. If you book alternative pre-tour accommodation or are arriving by another mode of transport you must arrange your own arrival transfer.

Arrival transfers are private to Flash Pack and will be in groups depending on flight times. Sometimes this means waiting in the airport for a short while until other flights have arrived.

Departure transfers are also included in the cost of this trip.

Do I need a visa?

You do not normally need a visa if you're visiting as a tourist from the EU, UK, USA, Australia or Canada. Please check with your local consulate/embassy if the country you are travelling from requires a visa or visit the Finland government website: https://um.fi/visa-requirement-and-travel-documents-accepted-by-finland.

From 2024, ETIAS travel authorisation will be an entry requirement for visa-exempt nationals travelling to European countries https://travel-europe.europa.eu/etias/what-etias_en.

We recommend that you have at least six months validity remaining on your passport and can show a return ticket.

What are the Covid-19 requirements for visiting Finland?

Due to the changeable nature of Covid-19 entry requirements, we strongly advise Flashpackers to consult the travel advice issued by your local consular services well in advance of your departure date. Some countries do still require travellers to comply with pre-arrival testing and/or vaccination requirements. Links to the key consular services can be found on our Safety page.

Will I see the Northern Lights?

The Northern Lights are best viewed on clear nights between late August and early April.

Please be aware that the Northern Lights are weather-dependent and not guaranteed to appear on every trip.

How much should I budget per day for extras?

This trip is nearly fully inclusive so you won't need much. Activity guide tips are included in the cost – but you'll need to allow for any drinks at the hotel. As a guide, a beer costs 6.5 EUR and a bottle of wine is from 42 EUR upwards.

What fitness levels do I need for this trip?

This adventure is fast-paced and it will challenge you during the ski trek especially. However, no specific level of fitness is required, we just want to ensure you are happy partaking in the activities like snowmobiling, husky sledding and snowshoeing. We recommend having a read-through of the itinerary above, and getting in touch if you have specific questions on fitness.

What equipment do I need?

On Day 2, we will kit you out with cold weather kit including a thermal snowsuit, boots and gloves, to keep you warm during outdoor activities.

However, it's best to bring your own winter clothing too as it will be very cold when you exit the airport terminal.

Make sure you have good boots, thick socks and gloves/mittens, as well as a winter hat, scarf/buff and insulated wind-resistant winter jacket and trousers.  You'll also want a long-sleeved thermal base layers and a fleece.

Can my special dietary requirements be catered for?

Food allergies and special diets can of course be catered for on this trip, for example, if you are a vegan you will receive a vegan version of the same menu. However extreme allergies like an extreme nut allergy cannot be catered for on this adventure, as all food is prepared in the same kitchen. Please bear this in mind when booking, and reach out to us if you think you will be affected.

Can I drive a snowmobile?

You need to have a driver's licence from your home country in order to drive a snowmobile. Otherwise, you can still take part but you'll need to ride pillion.

Before going on the snowmobiling safari, you will be asked to sign a liability form to confirm you consider yourself to be able to take part in the activity. Snowmobiles are expensive machines and the form also explains that in the unlikely event you damage a snowmobile, you will be required to pay for repairs up to a value of 900€ (euros). An insurance policy at a cost of 15€ is available to purchase locally which will decrease your liability for any damage to 150€. Your activity guide will talk you through everything before the safari to ensure you are comfortable, but if you would like to see a copy of the liability form prior to travel, please do feel free to get in touch with us.

Will this itinerary change?

Please be aware that the itinerary, activities and hotels are subject to change. These changes can happen with little notice due to availability, poor weather, seasonal changes, or other circumstances beyond our control – but we'll always do our best to ensure it has little impact on your experience. From time to time, we may also make changes to your itinerary to try out new ideas and keep things fresh and exciting.

What should I pack?

To keep you warm in the frosty Finnish winter, you'll be provided with a thermal overcoat, boots and gloves. However, please prepare for extreme weather and bring your own warm and waterproof clothes for day-to-day wear. Temperatures can reach -20C in this region.

What you pack is personal to you and our list is certainly not exhaustive. If you have any questions about what to pack for your trip to Finland, please get in touch with one of our friendly Trip Experts.

Baggage

A large backpack or suitcase – it's up to you whether you bring a backpack or a suitcase
A day bag – this needs to be around 20-25 litres to fit your daily essentials in, such as water and your camera

Clothing

Activewear – breathable and light materials are best as a base layer for most activities. Hiking tops are best as they have wicking properties that remove sweat, keeping you dry and warm
Outdoor trousers that are warm and waterproof
You will need a warm and waterproof jacket for general wear in Finland
Fleeces/jumpers/a jacket – substantial, warm layers will be required
Thermal vests/base layers – if the weather gets cold, you may want to wear a thermal vest during the day and at night
Scarf/hat/gloves
Swimwear – you will have the chance to cold-water-swim and use the sauna
What you wear in the evenings is up to you, but you may want some nicer clothes for the evenings

Shoes

Waterproof shoes and socks – you'll be provided with snow boots during outdoor activities, but warm and waterproof shoes will be useful for everyday wear in Finland

Accessories

Driving license for snowmobile driving
Electricals and chargers, such as your phone, camera, chargers, etc
Plug socket adaptors – the standard plug socket in Finland is type C which has 2 round prongs. This is the same as most of Europe.
Refillable water bottle – refilling a bottle instead of buying single-use bottles will help to reduce our plastic footprint
Eye mask and earplugs – if you're a light sleeper, you may feel more comfortable bringing an eye mask and earplugs
Any personal medication you require
Personal toiletries, including a toothbrush, deodorant, razors, hairbrush, etc
Shampoo and conditioner
Painkillers
Anti-bacterial gel
Lip balm with SPF
Moisturiser
High SPF factor sun cream – this helps to protect your skin from the cold
OUR PROMISE
Joining the Flash Pack comes with a few special guarantees
THE PEOPLE
Our mission to create 1 million friendships so we obsess over the group dynamic. Everyone is aged 30-49, 98% travel solo & 80% stay friends. Want to know more about your group? GET IN TOUCH
THE SECURITY
We operate using a 3rd party trust bank account meaning we guarantee refunds in 14 days if your trip has to be cancelled BOOK WITH CONFIDENCE
THE TRIPS
Our trips are made up of 'can't-do-by-yourself' experiences – think staying on your own private island in the Arctic and glamping in Land Rovers on the Serengeti SEE TRIPS
THE GUIDES
We only work with trusted local guides who know their destinations better than anyone.
Similar Trips
5 days in Iceland
Unknown Iceland
4 days in Finland
Finland's Secret Island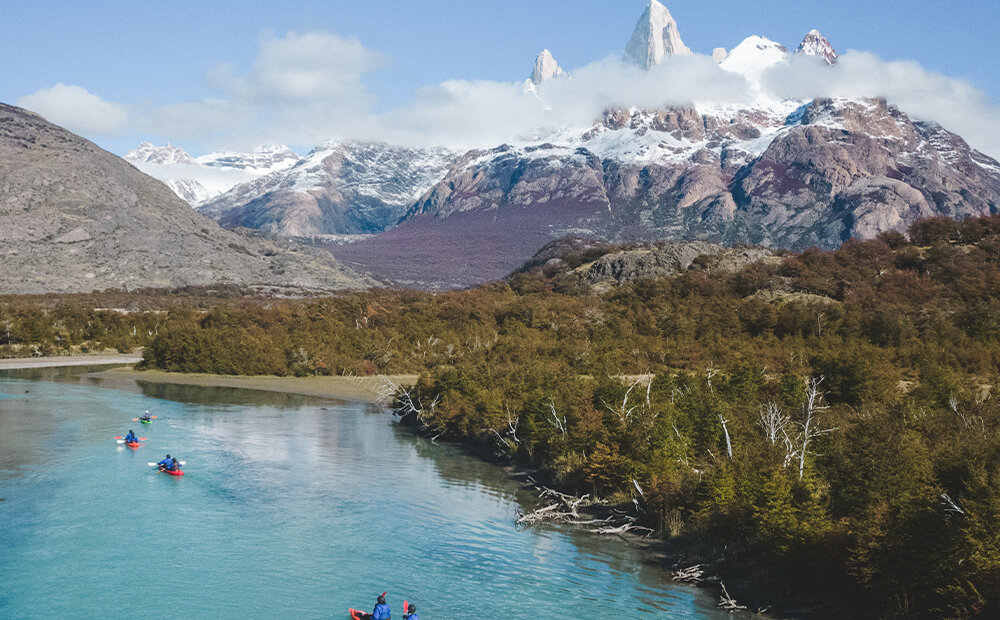 10 days in The Americas
Ultimate Argentina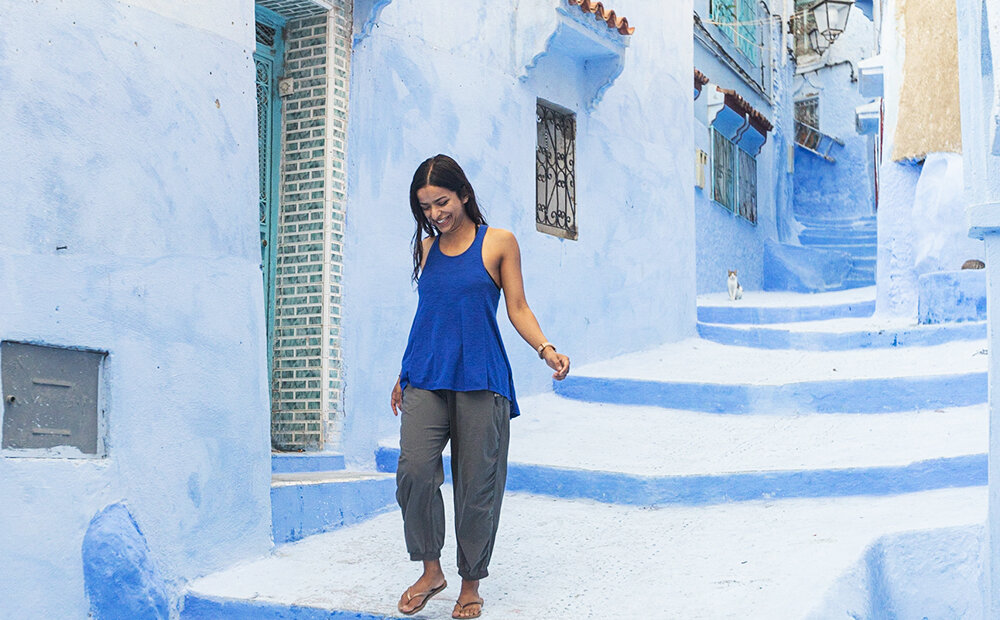 13 days in Morocco
The Best of Morocco
9 days in The Americas
Untamed Costa Rica
Subscribe to our newsletter
SIGN UP TO OUR NEWSLETTER
Hear about our new adventures before anyone else
Hear about our new adventures before anyone else.
Be the first to hear about exclusive Flash Pack offers.
Access exciting competitions.
Receive weekly inspiration and travel stories from solos just like you.