What to pack for Vietnam: Your ultimate packing guide
By Anna Brech

Everything you need to know about packing for a trip to Vietnam
Vietnam is the kind of country that grabs you by the lapels and won't let go. From the moment you touch down in this land that shimmies deftly around the rim of South-East Asia, you'll be a convert for life. 
One of the fastest-developing countries on earth still retains plenty of old-school charm, with incredible food, friendly locals and scenery to make your heart soar. Whether you're kayaking between the ancient karsts of Halong Bay or grabbing a taste of the rooftop bar scene down in Ho Chi Minh, Vietnam will fire up your curiosity like nothing else.
So, what to pack for your whirlwind Vietnamese escape? You're in semi-tropical territory here, so breezy tops, tees and a few warmer layers for the evenings are your go-to staples. And, if you've yet to witness a dramatic downpour, Vietnam-style (monsoon season runs from around May-Oct), you're in for a treat: raincoats are a must. 
Vietnam has limited access to some medications, so you'll want to kit yourself out before you leave; some vaccinations maybe called for, too. And no good adventure would be complete without a playlist, travel apps and a Vietnam-inspired reading list… more on that below.
Come dive right in – here's what you'll need (check out Flash Pack's delicious repertoire of Vietnam trips right here): 
What to pack for Vietnam – at a glance:
Essentials
Passport
Visa
Flight tickets
Insurance
Local currency cash
Credit/debit cards
Medication (including any vaccinations, ideally eight weeks prior to travel)
Important numbers
Luggage: compact suitcase or backpack and day pack
Accessories
Camera
Other electronics and chargers
Travel adaptor if needed
Kindle or books
Toiletries, including high SPF suncream
Refillable water bottle
Clothes
Lightweight tops: long-sleeved and tees
Shorts, loose-fitting trousers, linen trousers
Activewear for hiking
Swimwear, sunhat and sunglasses
A light waterproof jacket/poncho
Warmer layers for the evenings
Long tops/skirts/trousers for temple visits
Comfortable trainers/sneakers with good tread
Sandals/flip-flops
Useful extras
Prepaid SIM card (available on landing)
An RFID blocking holder for credit/debit cards
Long-haul flight heroes: eye mask, neck pillow, noise-cancelling headphones
Vietnam travel apps
Compact travel towel
Handheld fan
Downloaded playlist
Extension cable
An evening outfit for going out in the cities
Other Vietnam info
The climate in Vietnam
Vaccinations for Vietnam
Booking hotels in Vietnam
Tipping in Vietnam
Giving money in Vietnam
What to pack for Vietnam – essentials:
Passport
No matter where you're coming from, you'll need a valid passport for the duration of your stay in Vietnam, and for six months beyond that date as well. You should store a photo of the inside ID page of your passport in your phone and on email in case you lose it. 
Bring a passport holder, too: you can store your important documents in the back, so everything is in one place and you have less to keep track of.
Visas for Vietnam
Most travellers will need a visa for Vietnam but it depends on your nationality. Citizens from 24 countries including the UK, France, Germany and Japan can currently travel to Vietnam for short visits (typically 15 days) without a visa.
Citizens from some countries outside this group, including the United States and Australia, can apply online in advance for a single-entry e-Visa, valid for 30 day; find out how here. To work out whether or not you need a visa, check your country's embassy website.
Find more on Vietnam's visa requirements here.
Flight tickets
Bring a physical copy of your flight tickets as well as having them on your phone: that way, you're covered no matter what.
Insurance for Vietnam
You'll need valid travel insurance throughout your stay in Vietnam, covering loss/thefts, medical emergencies and cancellations. Most providers will email details of your cover to you, so you have it safely stored. It's a good idea to have a contact number for your insurer saved on your phone, too, in order to reach them quickly if needed.
Currency and cash
The local currency in Vietnam is the Vietnamese dong (VND), and comes in bills of 500,000 dong (around 25 US dollars), 200,000 dong, 100,000 dong, 50,000 dong, 20,000 dong, 10,000 dong, 5,000 dong and 1,000 dong.  
You can change money at official exchange counters (check for a clear sign showing this status) and banks. Some hotels and tourist agents will also exchange major currencies for Vietnamese dong. US dollars are widely accepted in larger hotels, shops and restaurants.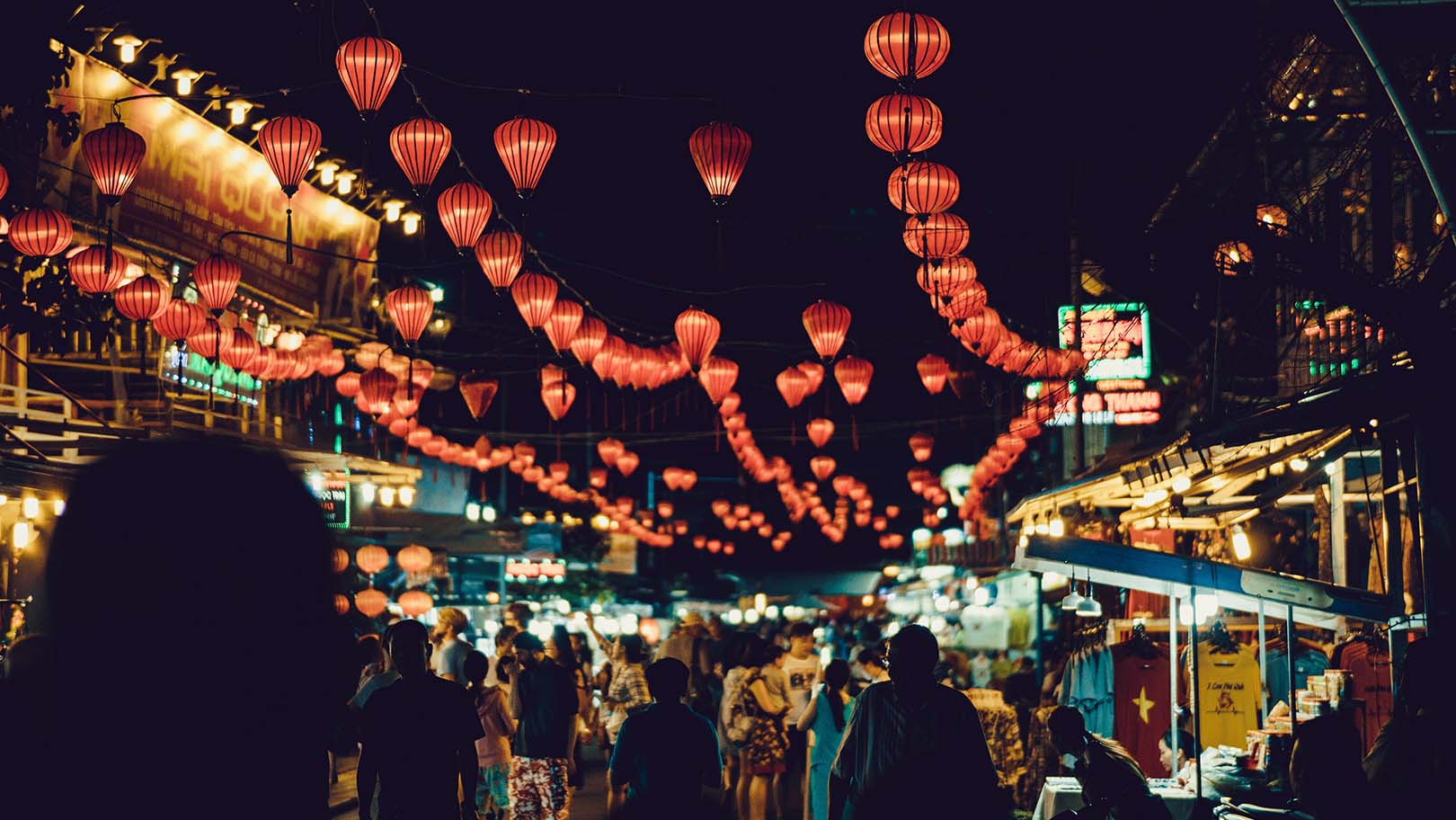 It's worth withdrawing cash when you arrive in Vietnam and having some handy at all times as a back-up. Card payment/ATM options are limited in some areas and having cash will help you enjoy smaller day-to-day experiences like street food/draft beer stalls.
Credit and debit cards
It's not always possible to pay by credit or debit card in Vietnam – especially in rural regions such as the villages around Sapa.  
ATMs are widely available in airports, cities and in tourist areas, but most will have a withdrawal limit of 4-5 million dong at a time. Watch out for foreign withdrawal fees, too. Services are available in English.
Think about bringing a spare credit card that you store separately, in case you lose your wallet. You can also store your cards in an RFID blocking holder, to keep them safe from contactless fraud.
Medication for Vietnam
Some medications can be difficult to find in Vietnam, so it's a good idea to create your own mini medical kit. Include painkillers, DEET-based insect repellent, anti-itch ointment, antihistamines, plasters/bandages and diarrhea treatment such as immodium. 
You may be advised to take malaria tablets for some areas of Vietnam, especially in rural highland areas. Check with your doctor or a travel clinic to find out more. You may need vaccinations to visit Vietnam, and should arrange these six weeks prior to travel. Scroll down to the "other Vietnam info" section to find out more.
Don't forget any prescription meds, along with your prescription for each. If you have a medical condition or allergy that requires particular attention, bring along a doctor's letter that describes the nature of the condition and the treatment needed. 
You can also help to ensure good health while travelling by being aware of food and water you consume, taking care with sun exposure and avoiding insect bites. Be aware that it's not safe to drink tap water anywhere in Vietnam.
Important numbers
In Vietnam, you call 113 for the police, 114 for fire services, 115 for an ambulance and 9999 for an emergency medical response service in English. In the event of an emergency, you can also seek help from your embassy.
Remember to bring a toll-free international number for your credit/debit card and mobile phone providers, in case you need to cancel either from abroad. Also store numbers for your local embassy in Vietnam, along with contact details for your insurance and flight providers.
Luggage for Vietnam
Bring a day bag for hiking and other expeditions, along with one compact suitcase or backpack. The day bag should be big enough to fit your daily essentials, such as a water bottle and camera. For the larger piece of luggage, a soft-sided bag works best in order to fit easily into transfer vehicles/buses/trains across Vietnam.
What to pack for Vietnam – accessories:
Camera
Shimmering rice fields, bicycle flower stalls, tai chi by the lake: Vietnam is brimming with everyday moments that just happen to be breathtaking.If you've always been drawn to the idea of using a DSLR, now's the time to get trained and then unleash your skills in one of the most picturesque places on earth. 
Otherwise, most new phone cameras will also do justice to this beautiful land (albeit minus the nuance of some lighting/depth etc.). You'll find many people in Vietnam will be happy to have their photos taken but always ask first.
Other electronics and gadgets
Load up your Kindle for the flight, overnight sleeper trains and to mull over in any of Vietnam's inviting parks/cafés and lakeside spots (check out some ideas to get you started on Vietnam-inspired reading here).Beyond that, a mobile phone loaded with a local SIM and apps will likely cover you. 
Unless you think you'll really need a laptop/ipad, consider leaving them behind. Going without is a good chance to unplug and truly immerse yourself in this magnificent country. Plus, the more valuables you bring along, the more stress you have in keeping track of everything (especially if it's linked to your work).  
Remember to bring chargers for all your electronics.
Books
As above: and don't forget a guidebook or two if that's your thing, too.  
Travel adapters and chargers
Plugs in Vietnam are type A, with two flat vertical prongs. Type C  and Type F with two round pins are also widely used. You'll need an adapter if you're travelling from the UK, Australia and New Zealand, but not if you're travelling from North America or most parts of Europe.
Toiletries for Vietnam
For the basics, you'll need  deodorant, a toothbrush, toothpaste and hand gel. Also any personal toiletries such as a hairbrush, razors etc. Hydrating spray, moisturizer and an eco-friendly version of wet wipes, such as bamboo cleansing cloths, are also a good idea.  
High SPF sunscreen and lip balm with SPF is a must to protect yourself in Vietnam's tropical climate. 
Refillable water bottle
A reusable water bottle will be useful throughout your trip, from the plane journey to city excursions and beyond. Plus, you'll be doing your bit to ward off the damage of plastic waste (see more on The Flash Pack Foundation for positive change in travel here). 
What to pack for Vietnam – clothes:
What to wear in Vietnam depends when you visit and whereabouts you go. 
What to wear in winter in Vietnam
Vietnam is a semi-tropical country but winters in the north can be chilly (especially in highland areas such as Sapa). If you're heading to Hanoi and the surrounding region between December and March, make sure you pack a few hoodies or warm sweaters for the evenings.
Central Vietnam can be wet in November and December: an anorak or raincoat is a must. South Vietnam is warm at all times of year, so opt for light, breathable clothes and a sunhat/sunglasses here.
What to wear in summer in Vietnam
Loose, breathable clothes are your best option – think t-shirts, cotton trousers or shorts and thin long-sleeved tops. Lighter colours will help ward off the heat further south, along with linen trousers: the sun can be scorchingly hot mid-day, so make sure you're protected with sunglasses and a sunhat.
For footwear, don't forget sandals or a pair of flip-flops to mooch about town/hit the beach with. A light waterproof jacket will be useful for short, sharp showers that Vietnam experiences (you can expect some fairly dramatic downpours as monsoon season kicks in).
You can also follow the lead of the Vietnamese and pick up one of the bright plastic ponchos that are sold on every street corner. Swimwear is a must; they'll be lots of opportunity for swimming, from beaches to lagoons and hotel pools.
What to wear for hiking and other outdoor activities in Vietnam
Light, breathable materials are perfect for more energetic activities in Vietnam, whether you're hiking in Sapa or kayaking in Halong Bay. Cotton t-shirts are also a good idea, along with lightweight long-sleeved tops and trousers to keep the mozzies at bay – especially if you're heading to a jungle area in and around the Mekong. You won't need hiking boots for most trails; sturdy trekking shoes with a good tread are your best bet.
What to wear for temple visits in Vietnam
Vietnamese men and women generally dress quite modestly, and this is especially true if you're planning to visit a temple. You'll need to cover your shoulders and knees, so long trousers and long skirts work well. Large colourful scarves and sarongs are popular for temple visits and they can easily be bought in Vietnam. You will also need to take your shoes off, so you might want to have a pair of socks in your bag to avoid bare feet.
What to wear in cities in Vietnam
Light, loose clothing will serve you well for city exploring, along with comfy footwear. You may want something dressier for evenings out. A few warm layers are useful for when the evening temperatures drop (up north) or to ward off the chill of air-con in restaurants, hotels etc.
What to wear in Vietnam – culture and customs
Vietnam is a fairly conservative country, so take a swerve on anything too skimpy, tight or revealing. Beachwear is fine for coastal resorts such as Na Trang and Phu Quoc, though
Getting clothes made in Vietnam
Vietnam is great for getting clothes made-to-measure a series of beautiful fabrics – particularly in the tailoring mecca of Hoi An. You can get your measurements done anywhere, and bring along photos of designs that you want to copy. Prices are generally very reasonable compared to bespoke clothing elsewhere.
What to wear in Vietnam – recap
Lightweight tops: tees and light, long-sleeved tops to keep insects at bay
Activewear: breathable and light materials for hiking, cycling and so on
Swimwear, sunhat and sunglasses: to enjoy the tropical sunshine
A light waterproof jacket/poncho: for frequent downpours, especially in summer
Warmer layers: for any cooler evenings, strong air-con and winters up north
Modest clothes: cover your shoulders and knees for temple visits
Linen trousers: to keep the sun off your legs
An evening outfit: optional, for going out in the cities
Comfortable trainers/sneakers: for outdoor activities, choose a good tread
Sandals/flip-flops: relaxing in
What to pack for Vietnam – useful extras:
Prepaid SIM card for phone data
A prepaid Vietnam SIM card means you can easily use your phone while you're out and about without clocking up huge charges. Some plans include voice calling but really this is about being able to access Google Maps and other useful data services while you're on the move and outside the realms of hotel wi-fi.
You can pick up SIM cards with internet packages once you land from kiosks based at any international airport in Vietnam. They're also available in phone shops and stalls in almost any city/town but it's generally more convenient to sort it at the airport.
For around 200,000 dong (10 US dollars), you can generally get a month's unlimited data. Many bloggers agree that Viettel is the best network for coverage across Vietnam, along with Mobifone and Vinaphone.
Long-haul flight heroes
No matter where you're coming from, you'll likely have a long-ish flight to Vietnam – pave the way for a smooth, easy journey. 
A sleep mask, ear plugs and a neck pillow will help you to relax, along with a decent pair of noise-cancelling headphones. Eye drops, moisturizer and chewing gum will keep you feeling fresh on the other end. Also bring along high-protein snacks such as cereal bars to stave off the munchies between meals.
Remember to prepack any carry-on toiletries in a clear, reusable ziploc bag so you can breeze through security without having to faff around. Find out more about how to pack the ultimate carry-on here.
Vietnam travel apps
There are a number of apps to load up on that'll make your travels roll smoothly in Vietnam:
inVietnam provides a detailed snapshot of the country, with up-to-date guides on over 60 provinces. You can select what kind of traveller you are (budget, party animal etc.) for personalised recommendations on hotels, restaurants and more. 
Foody is your go-to for exploring Vietnam's rich culinary heritage, with community reviews and tips on all the best restaurants/markets/cafés in your area. 
Vietnammm gives a behind-the-scenes look at the dishes available at different Vietnamese restaurants, for instant insight into its thriving foodie scene. You can also order food on this app using PayPal.
Google Translate will serve you well on the language front, especially with its camera function to read and automatically translate signs. The language app Vietnamese Dictionary + is also useful for this purpose, and comes with the added advantage of a great phrasebook and flash cards.
Grab is South East Asia's version of Uber: find and book fast, convenient transport options wherever you are, including GrabAbike for moto taxis. 
Coc Coc Map is a map app that taps into local knowledge to provide up-to-the-minute info and photos on ATMs, restaurants and many other amenities in your area. 
XE exchange will help you get your head around the dizzying number of zeros in Vietnamese dong, and check prices at the tap of a thumb.
Wifi finder will locate the nearest reliable wifi spots wherever you are. From coffee shops to office buildings, a lot of places provide free wifi in Vietnam: the trick is knowing where.
Google Maps and TripAdvisor, for obvious reasons.
Other useful accessories
Hotels will provide bath towels, but you might want to bring along a small travel towel, which is good for swimming and packs down to save space. A handheld fan might be useful to ward off humidity, too.
Don't forget to download some good tunes onto your phone if that's your thing, for a custom playlist to see you through transfers/relaxed evenings. Bringing an extension cable will allow you to charge multiple devices with one adaptor .A packing cube for all your chargers might also be a good call, along with a canvas laundry bag.
Other Vietnam information:
The climate in Vietnam
North Vietnam has cool weather from December to March, then it's sunny and dry until monsoon season kicks in fully from June to October. Central Vietnam has lots of sunshine most of the year but in November and December, it can be wet and overcast. South Vietnam is always warm and temperatures soar mid-year, with daily downpours in July and August.
Vaccinations for Vietnam
Routine vaccines should be up-to-date, and you may be offered a tetanus or MMR booster prior to travelling to Vietnam. Hepatitis A, Hepatitis B, Rabies and Japanese Encephalitis vaccinations may also be advised depending on where and how long you're staying. 
Visit your doctor or a travel clinic around eight weeks before departure for more information. Check up-to-date health advice on via your country's government or embassy website. If you're pregnant, you should consult your doctor for specialised advice before travel. 
Booking hotels in Vietnam
If you're travelling on a Flash Pack trip, your hotels will be organised for you. If not, you should book ahead if you're heading to popular destinations such as Hanoi, Hoi An and Ho Chi Minh; if you'll be travelling in high season (generally Nov-April in Vietnam – the drier months); or if you're travelling during a festival (the annual Tết celebrations at the beginning of the year). You'll also get the best deals if you book ahead with luxury island resorts such as those on Phú Quốc. 
That said, it is possible to get rooms on the fly in Vietnam, and you may land a good rate: you just have to be willing to put in a bit more effort in trawling around to see each place by foot, and it's a gamble. If you're staying in Hoi An or Ho Chi Minh, opt for central locations: public transport options are limited and you'll avoid taking longer moto/taxi rides in and out.
Tipping in Vietnam
Tipping for good service is appreciated but not expected in Vietnam. In restaurants and bars, a 10% service charge is standard, but this is at your discretion. Some restaurants add this automatically, so it's a good idea to double-check the bill to avoid paying the service charge twice.
If you're travelling on a Flash Pack trip, a tip of around $3-5 USD per day for the Pack Leader is appreciated but is not compulsory and entirely at your discretion. You can base this off the level of service you feel you have received from your Pack Leader and this is typically given to them at the end of the trip.
Many Flashpackers choose to give a kitty to their Pack Leader at the start of their trip so that they can tip other staff including restaurant staff, drivers and additional guides on behalf of the group. This is usually around $30 USD per person, but again, this is at your discretion.
Giving money in Vietnam
You may come across children begging for money in Vietnam. It's a difficult situation, but child welfare charities agree that it's best not to give money or sweets, in order to fight against organised begging and encourage children to go to school. 
Instead, you could donate towards local charities that help homeless children in Vietnam, or raise money for an organisation like Unicef. If you're travelling with Flash Pack, the company gives a £5 donation towards a group of grassroots projects in areas of education, human rights advocacy and more for every trip booked. Find out more via the Flash Pack Foundation.