Slovenia's Great Outdoors
Paddleboard across Lake Bled, canyon through the Bohinj Valley and taste world-class Slovenian wines
Slovenia's Great Outdoors
Overview
Itinerary
Accommodation
Important Notes
About your trip
Slovenia's wild beauty in just four days? There's got to be room in your calendar for this one.
Welcome to a fairytale world where postcard-perfect Ljubljana dazzles with its colorful architecture and vibrant riverside cafe culture. Where dramatic mountains and shimmering lakes offer up endless opportunities for adrenaline-inducing exploration.
On this adventure, you'll canyon through the soaring Bohinj Valley and, buoyed by the encouragement of new friends, you'll swim through a series of hidden caves and waterfalls. You'll explore the serene beauty of Lake Bled on a SUP safari, paddling your way to the lake's otherworldly island to climb to the top of its ancient clocktower. You'll even get to try some of Slovenia's world-class wines in a private tasting. And then there's leafy Ljubljana, where you'll eat like a local and uncover the city's vibrant nightlife.
A perfect taster of Slovenia in just four days – how could you not?
Got more than four days to spare for a European escape? These Slovenia dates match up perfectly with our Croatia adventure, where you'll spend time on a private island and sail to hidden bays on your own speedboat. So, what'll it be, four days or 12?
What's Included
Accommodation in twin rooms
Equipment
Max 14 travelers per group
Exclusively for people in their 30s & 40s
Private airport transfers
All activities mentioned on the itinerary
3 breakfasts, 2 dinners
Stay in hand-picked 4-star hotels
We offset the carbon emissions per person on this trip
Tips for your Pack Leader & driver
Experienced Pack Leader with you throughout the trip
Flashpackers are required to produce proof of COVID-19 vaccination 30 days before departure OR proof of a negative test within 72 hours of their adventure starting. Flashpackers must also provide evidence that they have purchased travel insurance for the duration of their adventure. Remember, flights aren't included and prices are based on sharing a twin room. If you'd like to upgrade to a single room, you can add this during the booking process or by contacting our Customer Experience team.
Your Itinerary
Day

01

Hello, Slovenia

Proudly one of Europe's greenest capitals; Ljubljana offers up colorful and delightfully varied architecture that seems to coexist seamlessly with the swathes of greenery that adorn its cityscape. Sliced through by the emerald Ljubljanica River, whose banks are lined with quaint cafes and bars; the city is almost too 'picture perfect' to be believed, making it an ideal spot to begin your adventure in wild Slovenia. Landing into the city's airport, you'll be met by your private driver and whisked off to your centrally located hotel. Upon arrival, you'll check-in and enjoy a welcome drink with your group before heading out into the city. Tonight you'll get to know each other over four local dishes (and some delicious wines) at three different restaurants, all of them recommended by locals in the know. Afterwards, it'll be time to wind your way to the city's vibrant riverfront bars. Just remember there's a big day outdoors tomorrow…

Day

02

Wild canyoning & lakeside beauty

This morning you'll have a few hours to explore the city together at your own pace. The Old Town, with its cobbled streets and piazza cafes is particularly lovely, and the picturesque hilltop castle is definitely worth exploring. Before you know it, it'll be time for your transfer to Lake Bohinj. Located in Triglav National Park in the heart of the Julian Alps, Bohinj is rich in forests and boasts Slovenia's highest mountain peaks (as well as the country's largest lake). Amongst all this natural beauty, you'll canyon through the soaring Bohinj Valley, swimming, climbing and abseiling through a hidden network of caves and mountain streams, cheering each other on as you go. Afterwards, your private transfer will take you to the iconic Lake Bled. Here, the rest of the afternoon and evening is yours. Spend your time hiking around the lake to gorgeous viewpoints, or simply relax at your high-end waterfront hotel.

Day

03

Lake Bled SUP & wine tasting

With a turreted church peeking out from its central island and the vast mountains unfolding around you, Lake Bled is a region of old-world beauty – and a fantastic location for some stand-up paddleboarding. As you paddle across its shimmering waters, you'll be aiming for the breathtaking central island. Here, as an optional extra, you can climb 99 steps to see the ancient church and clock tower (or you can just relax with an ice cream). Then, after some free time for lunch and local exploring at your own pace, Slovenian wine tasting will be calling. Fast becoming a real contender on the world stage, Slovenia's wine-growing regions produce wines with a beautiful range of delicate notes. After your wine-tasting experience on the shores of Lake Bled, your final night dinner on the terrace of Bled Castle awaits. Expect four courses of Slovenian perfection, views out across the lake and something sparkling on arrival. That's one way to end an adventure.

Day

04

TIME TO FLY

Today marks the end of your whirlwind, outdoorsy European escape, and hasn't it been a great one? From food touring to wine tasting, canyoning to SUP and plenty of moments to breathe it all in at your own pace; your first taste of Slovenia might not be your last… Keen to see more of Europe? We've got a few more trips that might pique your interest. Discover them here.
Our Favorite Hotels
Here's a taste of the hotels we sometimes use on this adventure. The hotels you'll stay in for your departure will be shared with you one month before you go.
Bled Rose Hotel, Lake Bled
Offering 4-star luxury right on the shores of Lake Bled, the Bled Rose Hotel boasts an indoor pool and spa (ideal for weary bodies post-SUP) as well as a lounge bar perfect for cocktails in view of the water. Rooms are modern and chic with a splash of color to bring forth Slovenia's vibrant character.
Hotel Slon, Ljubljana
Centrally located and within a few minutes of Ljubljana's iconic main square, this hotel has everything you need for a short stay in the city. Think comfortable, classic-feeling rooms and a lounge bar (perfect for a group nightcap). 
Important Notes
Which airport do I need to fly in and out of? Plus airport code

Fly into and out of Ljubljana International Airport (LJU).

Are airport transfers included?

The arrival transfer is included and is private to Flash Pack. It will be in groups depending on flight times. The departure transfer is not included, however. The airport is only a short drive from the hotel, so if you and some other Flash Pack friends are all getting the same flight, we recommend splitting the cab fare.

What time should my flight arrive? (to arrive in time for the welcome meeting)

We recommend booking a flight that lands in Ljubljana before 4:30pm on Day 1 of your adventure. The welcome meeting and dinner will be from 7pm onwards starting at the hotel. You're welcome to book your departing flight at any time on Day 4.

Will the itinerary change?

Please be aware that the itinerary, activities and hotels are subject to change. These changes can happen with little notice due to availability, poor weather, seasonal changes, or other circumstances beyond our control – but we'll always do our best to ensure it has little impact on your experience. From time to time, we may also make changes to your itinerary to try out new ideas and keep things fresh and exciting.
OUR PROMISE
Joining the Flash Pack comes with a few special guarantees
THE PEOPLE
Our mission to create 1 million friendships so we obsess over the group dynamic. Everyone is aged 30-49, 98% travel solo & 80% stay friends. Want to know more about your group? GET IN TOUCH
THE SECURITY
We operate using a 3rd party trust bank account meaning we guarantee refunds in 14 days if your trip has to be cancelled BOOK WITH CONFIDENCE
THE TRIPS
Our trips are made up of 'can't-do-by-yourself' experiences – think staying on your own private island in the Arctic and glamping in Land Rovers on the Serengeti SEE TRIPS
THE GUIDES
We only work with trusted local guides who know their destinations better than anyone.
Similar Trips
8 days in Croatia
Exclusive Croatia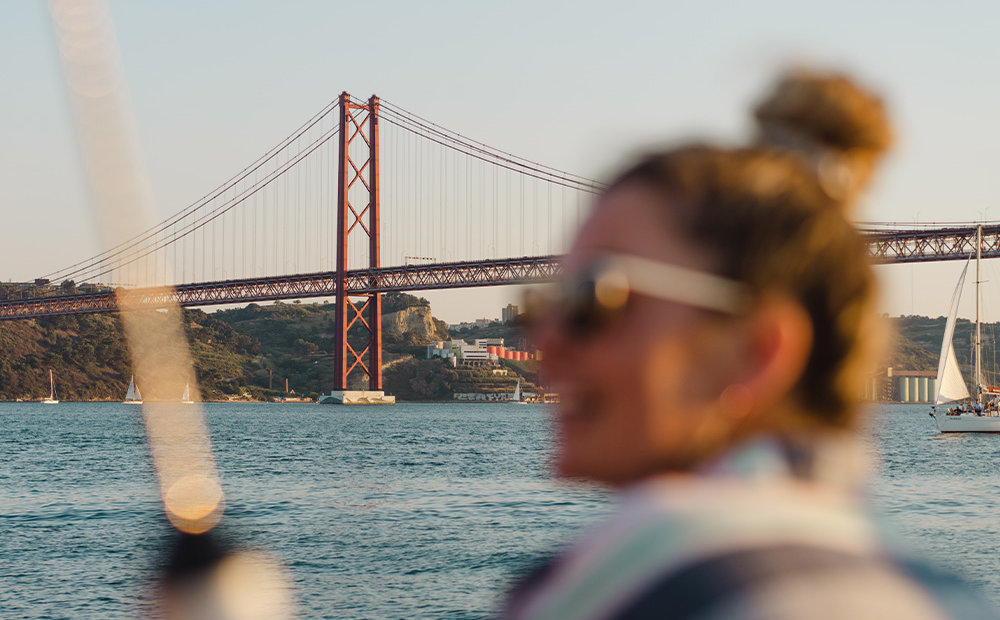 8 days in Portugal
This is Portugal
8 days in Asia
Untold Jordan
Subscribe to our newsletter
SIGN UP TO OUR NEWSLETTER
Hear about our new adventures before anyone else
Hear about our new adventures before anyone else.
Be the first to hear about exclusive Flash Pack offers.
Access exciting competitions.
Receive weekly inspiration and travel stories from solos just like you.