Escapism in the Philippines
Camp on your own private island in the Northern Palawan, paddleboard on the Loboc River and explore the Chocolate Hills by quad bike
Escapism in the Philippines
Overview
Itinerary
Accommodation
Important Notes
About your trip
The Philippines boasts over 7,000 islands, each as idyllic as the last. Where does one even begin?
Right here, with Flash Pack.
From Manila to Bohol, prepare to have every beach bum craving you've ever had satisfied. We're talking beach camping beneath the stars on your own private island. You read that right – your own private island, in the Philippines. There'll be days spent on private boats island hopping from one coral-rich lagoon to yet another sugar-white sand beach (honestly, they're everywhere), as well as just the right amount of adrenaline as you quad bike through the Chocolate Hills and SUP your way along the emerald waters of the Loboc River. 
Endless fresh Filipino food, dramatic scenery, the right kind of people to enjoy it with – there may be over 7,000 islands, but there's only one way to do the Philippines.
What's Included
Accommodation in twin rooms
Max 14 travelers per group
Experienced Pack Leader with you throughout the trip
All activities mentioned on the itinerary
11 breakfasts, 5 lunches, 4 dinners
Stay in hand-picked 3-4 star hotels
We offset the carbon emissions per person on this trip
Arrival & departure transfers included
All local transport including minibus, ferries & private boat
2 domestic flights
Flashpackers are required to produce proof of COVID-19 vaccination 30 days before departure OR proof of a negative test within 72 hours of their adventure starting. Flashpackers must also provide evidence that they have purchased travel insurance for the duration of their adventure. Remember, flights aren't included and prices are based on sharing a twin room. If you'd like to upgrade to a single room, you can add this during the booking process or by contacting our Customer Experience team.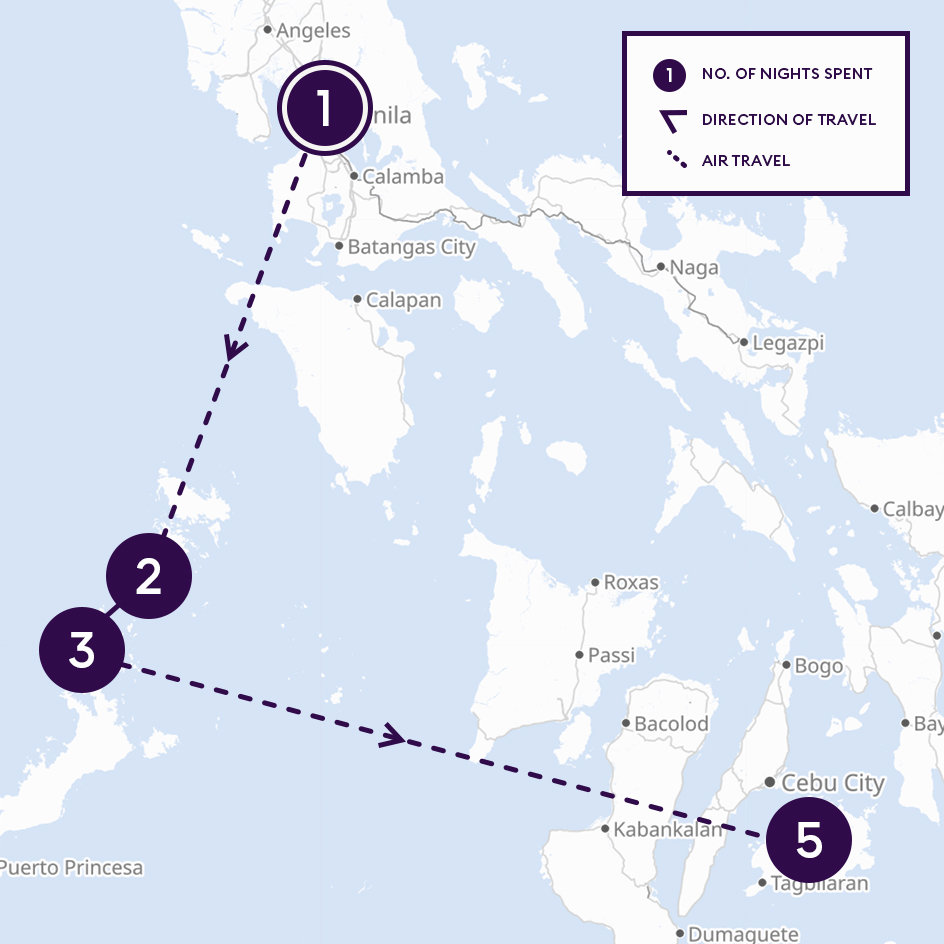 Your Itinerary
Day

01

Manila Nights

Welcome to the bright lights of Manila, a glittering gateway to the Philippines' archipelago. Having been taken by private transfer to your hotel, you'll meet your fellow travelers and dedicated guide. Settled, briefed and ready to see more of the city you glimpsed on your way in, you'll head out into the vibrant streets of Makati City. With its gleaming high-rises and colonial Spanish architecture, you'll find a mix of old and new influences at play. Your first night's agenda will be getting to know your soon-to-be friends over authentic Filipino food like fresh ceviche and the country's take on Tom Yum soup. There'll also be time for delicious cocktails at one of the city's best rooftop bars. Let the fun officially begin.

Day

02

A private island

You've had a taste of Manila's energy, now it's time for what you really came for: pure beach bliss. Even the flight out to El Nido will set the wilderness scene, since you'll be traveling on a small propeller plane to reach this region of turquoise ocean and virgin rainforest. You won't be in El Nido for too long this time, there's a private island with your name on, so enjoy lunch at the colorful Art Cafe before boarding your private boat to Ginto Island. You'll get serious castaway vibes as your boat approaches this white-sand beauty, and the excitement will really set in when you see your transparent mesh tent being set up right on the sand. The rest of the afternoon is yours, just be ready for sunset cocktails, bonfires and dinner served waterside by your private chef.

Day

03

BEACH HOPPING

Last night you fell asleep to the sound of gently lapping waves, stars twinkling down from a deep black sky. This morning, you'll have the chance to catch the sunrise on the other side of the island. Tea and coffee will already be waiting for you, so settle in and look on as the sun eases up over the horizon and begins to bathe the sea and your island in light. Afterwards, having enjoyed breakfast back at camp, it'll then be time to board your private boat once more. Fully stocked with snorkeling gear, sea kayaks and a BBQ lunch to enjoy on your island of choice, you'll spend a leisurely day at sea, diving into the water whenever you choose or soaking up the sun with a beer in hand. Back at camp, you'll be greeted by professional massage therapists who've arrived to add another layer of relaxation to your stay. If Flash Pack rewrote The Beach…

Day

04

Laidback beach living

After breakfast, savor a slow morning sailing back to El Nido, stopping by a few islands along the way. We'd be willing to hedge our bets that Tacling Island (where you stop for lunch) will be your favorite. Try to resist the temptation to Google this one, seeing it for the first time in real life is a special moment. You've embraced the shipwreck lifestyle – now you can return to the charming island town of El Nido. You'll be staying at the beautiful Coco Beach Resort, which is just steps away from the sand. Enjoy the pool surrounded by lush greenery, the relaxing spa and the on-site restaurant and bar (make sure you try the shrimp curry) – and then pop down to the water's edge to catch the sunset. Pure magic.

Day

05

White sands & ancient massage

For those who'd like to do some more island exploring, another early start awaits, but for good reason. You'll be island hopping once more, but at the most serene time of day, hours before other tourists hit the waters. The stillness of the morning will be a welcome tonic as you coast smoothly between El Nido's famed big and small lagoons. Rather relax? No problem. Later on, you'll be treated to a private Hilot massage lesson. The ancient Filipino art of healing, you'll learn how to manipulate and massage any stresses away. Feeling refreshed and undeniably zen, afterwards you'll have the opportunity to head out with your group for dinner and drinks. 

Day

06

RELAXATION & SUNSET VIEWS

A welcome day of 'nothing' in paradise lies before you. It's been pretty full on so far, so take it easy, beach-hop and explore El Nido's vibrant shops. If you're feeling particularly active, there are endless diving opportunities, or you can hike to the top of Taraw Peak for incredible views of Bacuit Bay. As the sun sets on your perfect day of leisure, you'll be whisked off to The View restaurant for a group dinner. Boasting views that overlook the dramatic landscapes of El Nido, you'll be in a prime position to witness the changing colors of sunset over cocktails and fresh seafood with a Filipino twist.

Day

07

Onwards to Bohol

This morning you'll be up early to catch a 90-minute direct flight to Bohol, a breathtaking island for beach-lovers, adrenaline junkies and nature enthusiasts. Think pristine white sands and offshore coral, jungle-fringed rivers perfect for paddleboarding, and a unique landscape of conical mountains begging to be explored. After lunch at a local restaurant, you'll transfer to your resort in a remote forested location right on the Loboc River. After a traditional dinner, relax on your terrace or take a shower in your outdoor bathroom, listening only to the wildlife in the trees around you.

Day

08

SUP yoga & authentic food

Today's adventure will take place on the Loboc River, an emerald waterway snaking through the wilderness of Bohol Island. Far from the tourists, you'll enjoy the serenity of stand-up paddleboard (SUP) yoga. Alongside the tricky yoga poses, there'll also be swimming, racing and competitive fun, and of course, a chance to simply just paddle amongst such lush scenery. As you pull back to the riverbank, you'll notice that lunch has been set up for you on the bank within view of the water. After lunch, you'll have the chance to visit a working farm, where you'll get to taste fresh coconut wine, learn how to plant rice in view of water buffalo and how to open your own coconut (essential in the Philippines). Tonight you'll dine at the hotel, making the most of your traditional wilderness retreat in the trees.

Day

09

Sunrise quadbiking

This morning you'll head inland to Carmen, where you'll encounter the thousand Chocolate Hills stretching out to the horizon. An early start means you'll be there for a spectacular sunrise from our panoramic viewpoint. With the sun risen, you'll hop on to a quad bike for a little dose of adrenaline. At this hour you'll feel like the only people around as you fly across these dramatic landscapes. Then, having freshened up after an active morning, it'll be time to travel onwards to Panglao. You'll find your hotel for the next three nights perched on the edge of a limestone cliff on the south of the island, with the Bohol Sea shimmering beneath you. With a free afternoon ahead, sink into the hotel's infinity pools (you'll be spoilt for choice) or take advantage of the island's many bars on Alona Beach. 

Day

10

Chill & ceviche

You'll have until late afternoon to relax at your resort, or on the beach that lies just a few steps from the hotel. At around 4pm, you'll be led by your private chef down to the beach to choose the fresh catch of the day. This isn't for a regular meal, however. Fish chosen and back at the resort, your chef will teach you each how to prepare deliciously fresh ceviche in three different ways (which you'll of course get to feast on at the end). The fun doesn't stop there, either. Tonight's after-dinner aperitif will come via a private cocktail masterclass, led by a trained mixologist. You'll certainly be working for your fare this evening, but it'll be so worth it.

Day

11

Gentle cycling & serenity

Panglao Island was made for leisurely bike rides. With flat, well-paved coastal roads, a gentle morning cycling tour is a must before you leave. You'll stumble upon local schools, picturesque churches and ancestral houses, with paths leading off to hidden caves and quiet beaches lined with fishing boats. Back at the resort, this afternoon will be another stretch of leisure time in the sun (you earned it with all that pedalling). Then, as the sun begins to dip below the horizon, you'll regroup with your fellow Flashpackers for a special farewell dinner, illuminated by your last sunset in the glorious Philippines.

Day

12

Farewell, Philippines

And just like that, it's all over. After breakfast at the hotel and some sad goodbyes with new friends, it's over to you to make your own way to your next destination. If Southeast Asia continues to call, why not extend your adventure with our Alternative Thailand experience… 
Our Favorite Hotels
Here's a taste of the hotels we sometimes use on this adventure. The hotels you'll stay in for your departure will be shared with you one month before you go.
Ginto Island Camp
Bed down on the untouched Ginto Island in unique mesh tents (ideal for stargazing) on the secluded beach Linapacan, miles away from civilization. A true off-grid experience that lets you experience wild living with the added touch of a private boat and chef.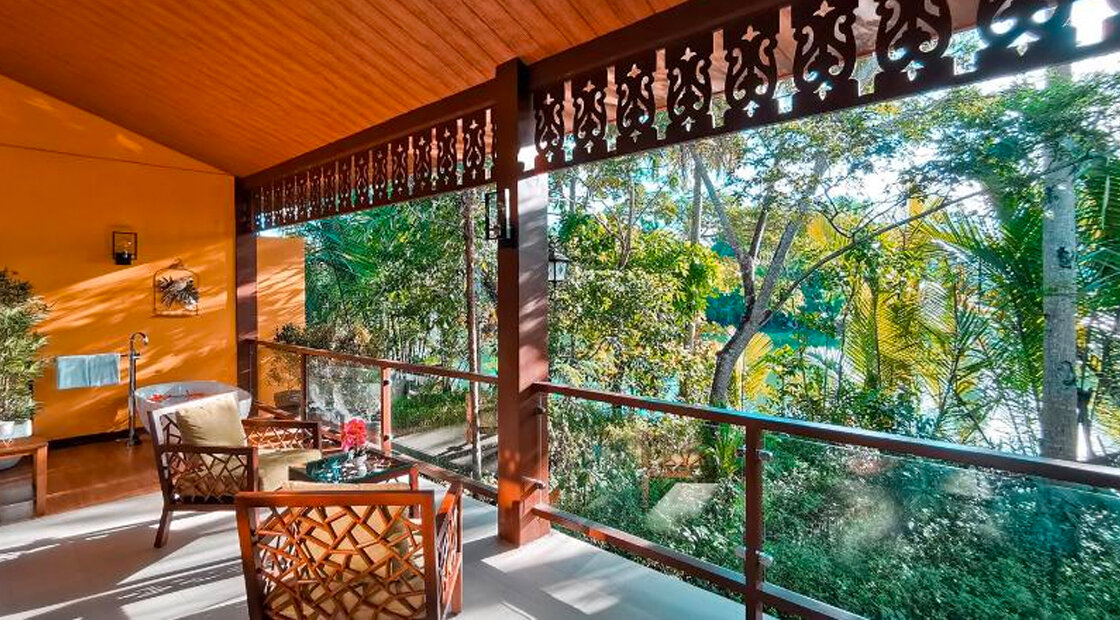 Loboc River Resort
Nestled beside a placid river in breathtaking natural surroundings, these gorgeous indigenous-inspired huts are built on stilts and connected by wooden bridges. During high tide summer floods, the whole resort feel like it's floating. Enjoy typical Boholano cuisine and sundowners at the open-air riverside restaurant.
Coco Beach Resort, El Nido
Steps away from the beach and surrounded by lush greenery, the sunset views here are pure magic. You'll have access to a beautiful pool in the heart of a tropical garden (complete with its own bar, of course), a relaxing spa, and a restaurant famous for its delicious shrimp curry. It's no wonder this resort is an El Nido favourite…
Important Notes
Which airport do I need to fly in and out of? Plus airport code

Fly into Manila International Airport (MNL) and out of Mactan-Cebu International Airport (CEB).

What time should my flight arrive (in time for the welcome meeting)?

Before 3 pm ideally. The welcome meeting and dinner will be from 5 pm onwards starting at the hotel, which is located approximately 15 minutes away from the airport.

What time should my flight depart on the last day?

You will need to take a ferry to Cebu on your last morning, therefore we advise only booking flights that depart from 3 pm onwards to account for travel and check-in time on your last day. If you would like to extend your stay by a day or two, please get in touch with our team who can help arrange this for you.

Are airport transfers included?

If you arrive on Day 1 of your adventure, or you book pre-tour accommodation with us, your airport arrival transfer will be included. If you book alternative pre-tour accommodation or are arriving by another mode of transport you must arrange your own arrival transfer.

Arrival transfers are private to Flash Pack and will be in groups depending on flight times. Sometimes this means waiting in the airport for a short while until other flights have arrived.

We include the departure transfer on this adventure as you have to take a ferry and transfer to get to Cebu on your last day from Panglao Island.

How much should I budget per day for extras?

2,000 Philippine peso, the equivalent of 30 GBP / 40 USD per day.

What fitness levels do I need for this trip?

We recommend having a read-through of the itinerary above, and getting in touch if you have specific questions on fitness. Overall, the trip is very relaxed so no real level of fitness is needed. However, there is a good amount of walking and biking (at your own pace).

Will the itinerary change?

Please be aware that the itinerary, activities and hotels are subject to change. These changes can happen with little notice due to availability, poor weather, seasonal changes, or other circumstances beyond our control – but we'll always do our best to ensure it has little impact on your experience. From time to time, we may also make changes to your itinerary to try out new ideas and keep things fresh and exciting.

Do I need a visa?

You do not need a visa if you're visiting the Philippines as a tourist from the EU, UK, USA, Australia or Canada. Please check with your local consulate if the country you are travelling from requires a visa. 

We recommend that you have six months validity remaining on your passport as a minimum requirement and can show a return ticket.

What are the mandatory entry requirements for the Philippines?

You will need:

Passport with at least six months validity from arrival date in the Philippines
International outbound ticket
All travellers must fill in the eArrival Card

Requirements can change frequently so please check online for updates ahead of your travels.

What are the Covid-19 requirements for visiting the Philippines?

Due to the changeable nature of Covid-19 entry requirements, we strongly advise Flashpackers to consult the travel advice issued by your local consular services well in advance of your departure date. Some countries do still require travelers to comply with pre-arrival testing and/or vaccination requirements. Links to the key consular services can be found on our Safety page.

What other vaccinations and medication will I need?

We recommend checking with your local travel clinic six to eight weeks before your trip to see if any medications or vaccinations are required.
What Flashpackers say
"Flash Pack was my first foray into group travel and what a way to kick it off. The group dynamics and like-minded nature of all individuals on the tour made this an amazing experience. By the end, life-long friendships were made!"
"Every detail of the trip was thought out and our guide Rupert was absolutely incredible at looking after our every need."
"One of the best holidays of my life! The accommodation throughout the whole trip was lovely, the split between planned activities and free time was perfect but most importantly our local trip leader was just amazing. "
"If you're hesitating on booking - just do it. Commit. This was such a fun experience. Everyone was so like-minded, and the itinerary was flawless."
"Flash Pack far exceeded my expectations. The adventures, our guide, our group were all fantastic! Can't wait to use them again."
OUR PROMISE
Joining the Flash Pack comes with a few special guarantees
THE PEOPLE
Our mission to create 1 million friendships so we obsess over the group dynamic. Everyone is aged 30-49, 98% travel solo & 80% stay friends. Want to know more about your group? GET IN TOUCH
THE SECURITY
We operate using a 3rd party trust bank account meaning we guarantee refunds in 14 days if your trip has to be cancelled BOOK WITH CONFIDENCE
THE TRIPS
Our trips are made up of 'can't-do-by-yourself' experiences – think staying on your own private island in the Arctic and glamping in Land Rovers on the Serengeti SEE TRIPS
THE GUIDES
We only work with trusted local guides who know their destinations better than anyone.
Similar Trips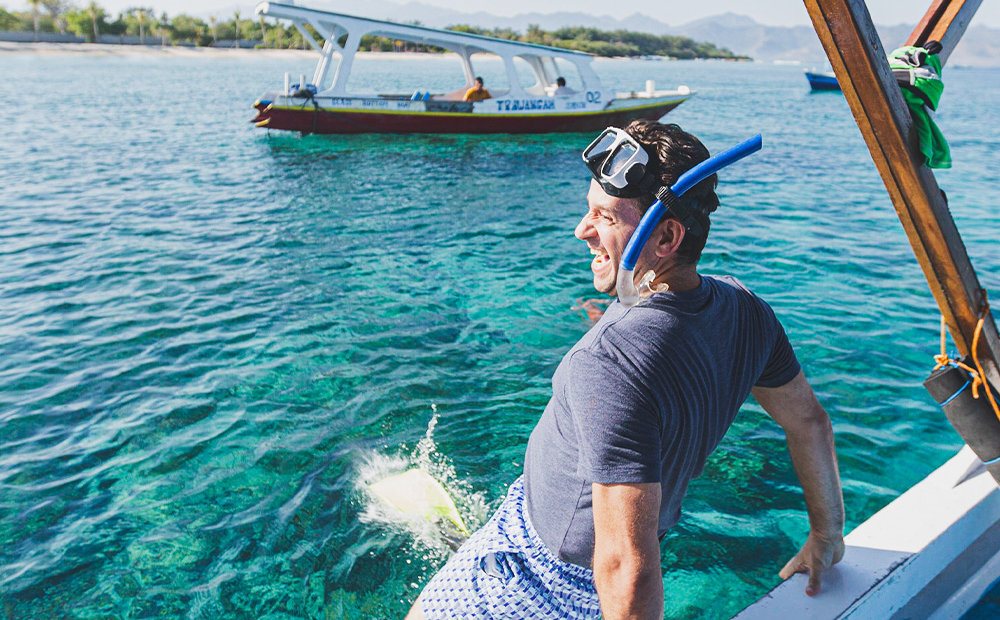 12 days in Asia
Bali & The Gilis: Island Adventures
9 days in Asia
Alternative Thailand
10 days in Asia
Secret Vietnam
9 days in The Americas
Vibrant Colombia
8 days in Croatia
Exclusive Croatia
Subscribe to our newsletter
SIGN UP TO OUR NEWSLETTER
Hear about our new adventures before anyone else
Talk to an expert
Need help choosing your perfect adventure? Speak to one of our dedicated Travel Advisors now.
Contact Us
WHAT TO EXPECT
Hear about our new adventures before anyone else.
Be the first to hear about exclusive Flash Pack offers.
Access exciting competitions.
Receive weekly inspiration and travel stories from solos just like you.