Vietnam & Cambodia: Ancient Beauty & Emerald Isles
Sail through Ha Long Bay to Lan Ha Bay, cook up a Vietnamese feast & witness Angkor Wat at sunrise
Vietnam & Cambodia: Ancient Beauty & Emerald Isles
Overview
Itinerary
Accommodation
Important Notes
Unique Experiences
Watch the sun rise majestically over Angkor Wat temple from an aerial perspective
About your trip
It's here. Our first (but not last) twin-destination adventure. From Hanoi to Siem Reap, we've crafted something special; showing you the best of Vietnam and Cambodia in just under a fortnight.
Angkor Wat? Check. Admire it as the sun creeps over the ancient complex. Dreams of sailing Ha Long Bay? We've gone one better. Bypass the crowds aboard a traditional junk boat and drop anchor at the lesser-explored Lan Ha Bay for cave kayaking and late-night karaoke. Delicious local food? Absolutely. From a cooking lesson in Hoi An to Khmer specialities in Siem Reap and a visit to Cambodia's only gin distillery, we've got you covered. 
Traveling by bus, boat, bicycle and train, your adventure will show you the most iconic sights of Vietnam and Cambodia at all angles. Always with a touch of the unexpected along the way. This is Flash Pack, after all.
What's Included
Accommodation in twin rooms
Max 14 travelers per group
Exclusively for people in their 30s & 40s
All activities mentioned on the itinerary
Experienced Pack Leader with you throughout the trip
Private minibus
Stay in handpicked 3-5 star hotels
13 breakfasts, 3 lunches, 7 dinners
One domestic flight
Flashpackers must provide evidence that they have purchased travel insurance for the duration of their adventure. Remember, international flights aren't included and prices are based on sharing a twin room. If you'd like to upgrade to a single room, you can add this during the booking process or by contacting our Customer Experience team.
Your Itinerary
Day

01

Hanoi's foodie delights

Xin chào and welcome to Hanoi. A mixing pot of French and Chinese influences, with ornate temples and colorful markets lining the streets, this eclectic city offers some excellent opportunities for cultured adventures. Arrive at your hotel and meet your fellow travelers and guide, before heading out together for a safari around the city's buzzing markets. Feast your way through Hanoi's streets with your group, down a maze of hidden alleys and bustling stalls getting a taste for what's to come on this trip. Then pay a visit to Bia Hoi corner, 'beer corner', to see the night in.

Day

02

HANOI RURAL LIFE BY BICYCLE

Today, you'll discover a different side to Vietnam's capital as you and your group take to two wheels to explore the spectacular surrounding countryside. Heading away from the busy streets, you'll pedal through small back alleys to the banks of the Duong River, which you'll cross on a local ferry. From here, you'll follow the river, riding through serene villages dotted with traditional houses, lively markets, ancient pagodas and temples. You'll stop off at a rural family home for a cup of tea and to learn about Vietnamese daily life. Later, you'll return to the city for an afternoon at leisure.

Day

03

Hike through Pu Luong Nature Reserve

Leave behind Hanoi's electric chaos, as you make your way to Pu Luong Nature Reserve with its misty hillsides and shimmering rice paddies. Whilst similar to the landscape of Sa Pa with its rolling green hills, Pu Luong is a region of lesser-known beauty, allowing you to glimpse another side to Vietnam that many tourists don't get to see. Upon arrival, acclimatise to your new surroundings with a long hike through fields of rice, bamboo forests and waterfalls – your perfect introduction. Then, as evening falls, you'll have a few hours to relax back at your village lodge, before heading out for dinner at a nearby restaurant.

Day

04

Tam Coc sampan ride

Wake up to serene views of terraced rice fields and forested hills, before setting out for a morning hike. Take advantage of the cooler morning temperatures, weaving through the jungle and following the peaceful river through the verdant valleys. Then, it's time to pack your things and travel by private minibus to the magical province of Ninh Binh, stopping off for lunch on the way. The striking landscape of limestone outcrops rising out of the rice fields is like an inland Ha Long Bay, best appreciated on a languorous rowing-boat ride along the Ngo Dong River. Don't be surprised if your boat guide rows expertly with their feet.

Day

05

Kayaking and karaoke

This morning, settle into a four-hour drive to Ha Long Bay, an archipelago of 2,000 islands and a UNESCO World Heritage Site. Arriving at noon, hop straight onto an Indochina junk boat as you sail away from the crowds to the lesser-explored but equally spectacular Lan Ha Bay. After lunch onboard with your fellow travelers, you'll set off by kayak, paddling between ancient limestone karsts, hidden grottoes and secluded lagoons. Learn to make spring rolls with your group, before a sunset dinner to celebrate this unique voyage. As darkness falls, you'll have the chance to try squid fishing (season dependent) followed by a night of karaoke (talent optional) and dancing (same applies).

Day

06

Overnight train to Danang

After a peaceful night's sleep (depending on how wild the karaoke was), immerse yourself in a tai chi class as the sun rises over the majestic limestone cliffs around you. As you enjoy breakfast on board with breathtaking views of the bay, you'll set sail to the Frog Pond area – the famous film location for Kong Skull Island in the King Kong movie – where you can kayak and swim in the emerald green waters. Then, it's back to Hanoi for your next adventure: an overnight train south to Danang. Sharing a four-berth cabin, you'll be able to sit back and take in the scenery as you pass towns and villages, rice fields and palm trees, farmers and water buffalo. Travelling by train is a very local experience and can be noisy at night but is one of the best ways to experience the real Southeast Asia.

Day

07

Cook up a Vietnamese feast

The most magical part of this journey is between Hue and Danang, as the train runs along the South China Sea, snaking between jungle-covered cliffs, past beaches and islands and through the lush green mountains of the Hai Van Pass. It's one of the most scenic train rides in the world. From Danang, it's a short minibus transfer to the delightful riverside town of Hoi An. This former trading port is renowned for its fine selection of handmade silk, vibrant café culture and colourful architecture. This afternoon, you'll prepare three delicious dishes under the guidance of local professional chefs. Your creations which will form part of an epic-five-course dinner, which you can relish in style after all your hard work. 

Day

08

Ho Chi Minh by vintage Vespa

Spend the morning wandering through the history-rich streets of the Old Town. From the Chua Ong Pagoda to the Jinshang Temple – dedicated to the goddess of the sea and protector of sailors – there's a breathtaking mix of ornate Japanese bridges, wooden shophouses and French colonial buildings, not to mention hundreds of colorful lanterns. It's a lovely place to amble around. In the afternoon, head to the airport and catch your flight to Ho Chi Minh City. Once you've freshened up, it's time for a tour… on the back of a vintage Vespa (this is Flash Pack after all). Passing the city's most iconic sights, from Bình Tây Market to the Reunification Palace, you'll make a series of stops to sample the street food, before returning to your hotel for a dip in the pool.

Day

09

Cu Chi Tunnels and sunset cocktails

This morning, you'll come face to face with Vietnam's war legacy with a visit to Cu Chi Tunnels. You'll learn how guerilla soldiers lived during the infamous war, weaving through a subterranean labyrinth of tunnels. From here, you'll leave Vietnam behind as you travel on to Cambodia by road. Crossing the border, your Cambodian Pack Leader and driver will be waiting to escort you to Phnom Penh, the country's vibrant capital at the confluence of the Mekong and Tonle Sap rivers. Tonight you'll be visiting Cambodia's only gin distillery to discover how craft Mekong Dry Gin is made from 13 botanicals, including pandan leaves, galangal, kaffir lime and lemongrass. You'll see the stills and learn about the history – while sampling the product, naturally.

Day

10

TRAGIC HISTORY & A CYCLO TOUR

Today, you'll confront Cambodia's tragic past with a guided walk around the Tuol Sleng Genocide Museum. You'll then visit the infamous Killing Fields – the legacy of 20th-century despotism and a tragic but essential step to understanding Cambodia as it is today. Spend the afternoon exploring the city, starting at the hip Russian Market with its handicrafts, jewellery and streetfood before visiting the hilltop temple of Wat Phnom. Phnom Penh boasts a characteristic blend of traditional Southeast Asian architecture and colonial influence – best experienced by three-wheeler cyclo. Hopping on board, you'll tour the city's French Quarter, with its belle epoque and art deco buildings. Later, you'll make your way to the river to enjoy an early dinner and sundowners with your group.

Day

11

Authentic Khmer cuisine

After an early breakfast, you'll travel overland to Siem Reap, the gateway to the majestic temples of Angkor and a charming little city. The journey takes a few hours but the scenery along the way is beautiful and there will be stops along the way. As you pass through the town of Skuon, keep a look out for the local specialty: deep-fried tarantula. Whether you choose to try the eight-legged snack is up to you, but don't fill up because you're in for a far more delicious dinner tonight. The Spoons Cafe is a hospitality-training organization providing opportunities for former street children. Standards are high, so expect top-notch Khmer cuisine.

Day

12

ANCIENT TEMPLES & MODERN ART

The early wake-up will be worth it to arrive at Banteay Srei before the crowds. In a remote location, 30 kilometres from Siem Reap, this delicately carved rose pink temple is a masterpiece of Angkorian art. From ancient bas reliefs to contemporary creativity, this afternoon you'll visit an artists' hub set in gorgeous tropical gardens where you can see colorful Khmer artworks and watch apprentices in action. Find your bearings with an orientation tour around Siem Reap, then it's time for your first glimpse of the Angkor Thom fortress. Enjoy canapes and a glass of fizz as your oarsman paddles slowly along the ancient moat, taking you to a spectacular spot for sunset at Prasat Chrung Temple.

Day

13

SUNRISE AT ANGKOR WAT

Today's the day you've been waiting for: your visit to Angkor Wat. This vast 12th-century temple was the epicentre of Khmer civilisation and remains one of the most incredible monuments on earth. You'll be up before dawn to witness it in the most spectacular (aerial) way…but that's all we'll say for now. After exploring the remnants of this thriving empire city back at ground level – once home to rice fields, gilded palaces, ponds and houses – it's on to Angkor Thom, with its multi-faced Bayon, and the jungle-covered Ta Prohm (used as a location in the Tomb Raider movie). Come evening, you'll enjoy a farewell dinner with your group at a farm-to-table restaurant, before heading to Pub Street to celebrate the end of your trip with a night of music and dancing.

Day

14

Goodbye Asia, for now...

It's the end of your trip and after breakfast it's time to say goodbye. If Southeast Asia has got you hooked, why not use your returner discount to book onto our Thailand adventure? The white beaches are calling you…
Our Favorite Hotels
Here's a taste of the hotels we sometimes use on this adventure. The hotels you'll stay in for your departure will be shared with you one month before you go.
Belle Maison Hadana, Hoi An
Spacious rooms with balconies, plus a regular shuttle to the beach and Old Town. Make use of the free bike hire and end your days with a gin cocktail at the Terrace Cafe.
Pu Luong Retreat, Pu Luong
Pu Luong Retreat is all about the panoramic mountain and rice terrace views. You'll be staying in a charming thatched-roof bungalow, although we can bet the pool-side cocktail bar might be where you spend most of your evening.
Shinta Mani Angkor Hotel, Siem Reap
This collection of eclectic apartments looks out across a pretty, palm-fringed pool. Dine inside its chic Kroya restaurant or enjoy an indulgent massage in the onsite spa – just a few reasons why we love this hotel.
Important Notes
Which airport do I need to fly in and out of? Plus airport code

Fly into Hanoi Airport (HAN) and fly out of Siem Reap International Airport (REP) or Siem Reap Angkor International Airport (SAI).

What time do I need to arrive (in time for the welcome meeting)?

Please try to arrive before 3 pm on Day 1, although we will arrange an airport transfer for you regardless of when you arrive.

What time should my flight depart on the last day?

There are no planned activities for the final day, so depart at your own leisure.

Are airport transfers included?

If you arrive on Day 1 of your adventure, or you book pre-tour accommodation with us, your airport arrival transfer will be included. If you book alternative pre-tour accommodation or are arriving by another mode of transport you must arrange your own arrival transfer.

Arrival transfers are private to Flash Pack and will be in groups depending on flight times. Sometimes this means waiting in the airport for a short while until other flights have arrived.

We don't offer a departure transfer as Flashpackers leave at different times of the day and many stay for extra nights. However, your Pack Leader will offer you support with finding a local taxi.

Do I need a visa?

Vietnam

Most visitors will be required to apply for a visa: https://evisa.xuatnhapcanh.gov.vn. Please note there is only one official website to apply for an e-visa. Beware of the many scam websites.

A number of countries are currently exempt from needing a visa including the UK and some EU countries, if the stay is under 15 days.

Please check with your local consulate if the country you are travelling from requires a visa.

Cambodia

We recommend purchasing an electronic visa in advance of your travels. The e-visa is available online at  https://www.evisa.gov.kh.

Alternatively, most nationalities can be issued with a 30-day visa upon arrival at the Vietnam and Cambodia border crossing of Bavet and Moc Bai. The cost of this is approximately USD30 (subject to change) and you will require a passport-sized photo.

Please ensure you have at least four blank pages in your passport.

We recommend that you travel with at least six months validity remaining on your passport and can show a return ticket. 

What are the Covid-19 requirements for visiting Vietnam and Cambodia?

Due to the changeable nature of Covid-19 entry requirements, we strongly advise Flashpackers to consult the travel advice issued by your local consular services well in advance of your departure date. Some countries do still require travelers to comply with pre-arrival testing and/or vaccination requirements. Links to the key consular services can be found on our Safety page.

What other vaccinations and medication will I need?

We recommend checking with your local travel clinic six to eight weeks before your trip to see if any medications or vaccinations are required.

How much should I budget per day for extras?

Excluding alcohol, we'd suggest budgeting the equivalent of 40 USD. That said, if you're willing to eat like a local it can be a lot less. It is still possible in Southeast Asia to buy a plate of food for 1 USD.

What is the overnight train like? Can I book a private cabin?

The sleeper train from Hanoi to Danang has 4-person cabins, with 2 lower berths and 2 upper berths. There is no single supplement available for this part of the trip (only at hotels). If you're a light sleeper, it's a good idea to bring some ear plugs to ensure you get a good night's sleep. Travelling by train is a very local (rather than luxury) experience but you'll gain a fascinating insight into Southeast Asian life.

Will this itinerary change?

Please be aware that the itinerary, activities and hotels are subject to change. These changes can happen with little notice due to availability, poor weather, seasonal changes, or other circumstances beyond our control – but we'll always do our best to ensure it has little impact on your experience. From time to time, we may also make changes to your itinerary to try out new ideas and keep things fresh and exciting.
OUR PROMISE
Joining the Flash Pack comes with a few special guarantees
THE PEOPLE
Our mission to create 1 million friendships so we obsess over the group dynamic. Everyone is aged 30-49, 98% travel solo & 80% stay friends. Want to know more about your group? GET IN TOUCH
THE SECURITY
We operate using a 3rd party trust bank account meaning we guarantee refunds in 14 days if your trip has to be cancelled BOOK WITH CONFIDENCE
THE TRIPS
Our trips are made up of 'can't-do-by-yourself' experiences – think staying on your own private island in the Arctic and glamping in Land Rovers on the Serengeti SEE TRIPS
THE GUIDES
We only work with trusted local guides who know their destinations better than anyone.
Similar Trips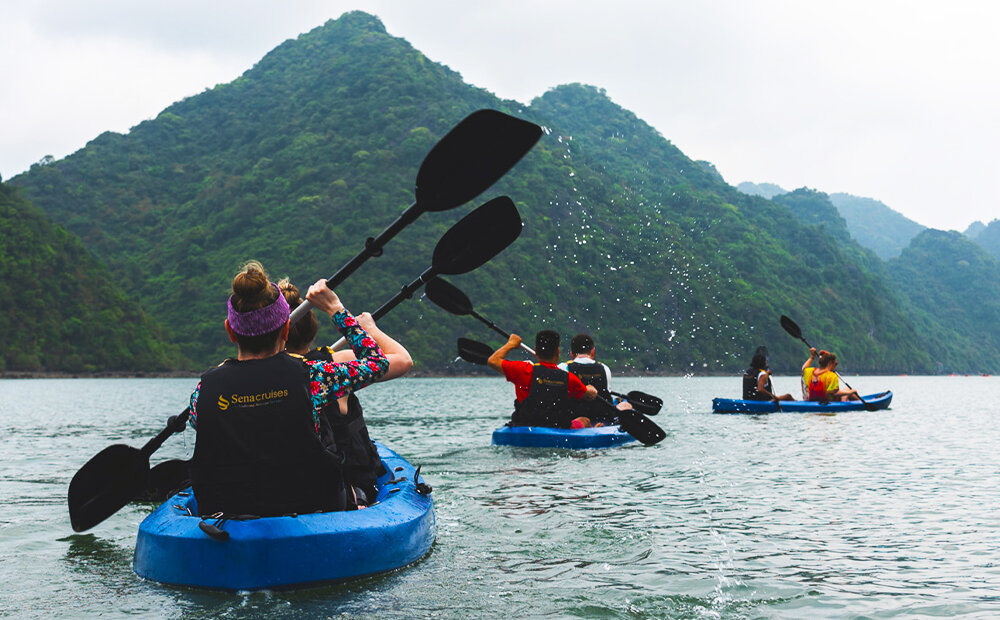 10 days in Asia
Secret Vietnam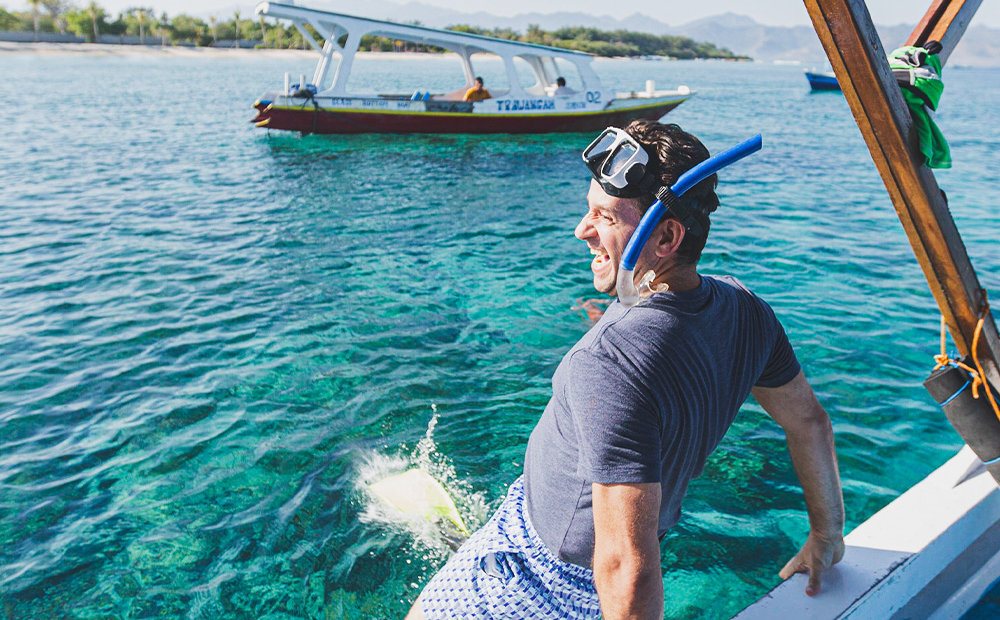 12 days in Asia
Bali & The Gilis: Island Adventures
9 days in Asia
Alternative Thailand
12 days in Japan
Japan: Another World
Subscribe to our newsletter
SIGN UP TO OUR NEWSLETTER
Hear about our new adventures before anyone else
Hear about our new adventures before anyone else.
Be the first to hear about exclusive Flash Pack offers.
Access exciting competitions.
Receive weekly inspiration and travel stories from solos just like you.