Extraordinary South Korea
Take a Taekwondo masterclass in Seoul, stay with Buddhist monks in a Golgulsa temple & feast on a 12-course 'royal meal' in ancient Gyeongju
Extraordinary South Korea
Overview
Itinerary
Accommodation
Important Notes
Unique Experiences
Explore the temples of ancient Gyeongju and feast on a 12-course 'royal meal'
About your trip
Looking for an adventure that goes beyond the usual hotspots? South Korea is the next big thing – and it comes with bragging rights. 
From the bright lights of Seoul – Asia's capital of cool – to the subtropical island of Jeju,  you'll spend 11 days finding out what makes this nation tick. Think archery with Buddhist monks at a templestay in the mountains, plunging into hot and cold pools at a traditional jjimjilbang (bathhouse) and cooking up a Korean feast of gimbap and kimchi pancakes under the guidance of a local chef. 
You'll visit the fascinating Demilitarized Zone (DMZ) and peek into North Korea, dine like a king on a 12-course royal feast and sing your heart out with your group in a private karaoke booth. With quirky festivals, ancient temples and a buzzing K-Pop scene, this tech-savvy nation remains intriguingly under the radar as a traveler destination – and that's exactly why you should go. 
What's Included
Max 14 travelers per group
Exclusively for people in their 30s & 40s
Arrival transfer included
All activities mentioned on the itinerary
10 breakfasts, 5 lunches, 4 dinners
Hand-picked 3-4 star hotels & traditional hanoks
Two domestic flights
Experienced Pack Leader with you throughout the trip
Flashpackers must provide evidence that they have purchased travel insurance for the duration of their adventure. Remember, flights aren't included and prices are based on sharing a twin room. If you'd like to upgrade to a single room, you can add this during the booking process or by contacting our Customer Experience team.
Your Itinerary
Day

01

Seoul Foodie Welcome

Welcome to Seoul, the cosmopolitan capital of South Korea, where gleaming skyscrapers, high-tech subways and catchy K-Pop beats meet ancient temples, pagoda palaces and sprawling outdoor markets. Arriving at the airport, a private Flash Pack transfer will be waiting to whisk you to your first hotel in the heart of this immense metropolis. Get to know your group and Pack Leader over a welcome drink before heading out to a local restaurant for a traditional Korean feast. Tuck into dakgalbi (spicy stir-fried chicken), gamja-cheon (potato pancake) or buckwheat noodles and raise a glass of soju to 10 days of adventure to come. 

Day

02

Taekwondo mastery

Waking up to the city buzz, you'll start your first full day with a masterclass in the ancient martial art of Taekwondo. Known for its roundhouse kicks, jumping spins and dramatic back-fist strikes, you'll watch a demo before tying your own belt and practising a classic board smash. Having worked up an appetite, you'll head to Tongin Market for lunch, exchanging old-style food tokens for a tasty box of street food. Then, it's time to witness the changing of the royal guards at the Gyeongbokgung Palace – the largest and most striking of the Joseon Dynasty – and explore the tranquil alleys of photogenic Bukchon village, where the patterned walls and tiled roofs of traditional hanok homes contrast with the modern city.

Day

03

Spy on North Korea

Ever wanted to visit the most heavily armed border on earth? Today you'll have your chance. North of Seoul lies the infamous demilitarized zone (DMZ), a 4 km-wide strip of no-man's-land that serves as a buffer between North and South Korea  – and their opposing ideologies. Despite the intimidating electric fences and battle-ready tanks, the area is safe to visit and offers a unique insight into the feuding nations. From the Dora Observatory you'll get a voyeuristic glimpse through binoculars of North Korean villages before exploring the Third Infiltration Tunnel to within 200 meters of the border. Returning to Seoul, you'll have a free evening to decompress with your group in the vibrant student district of Hongdae. 

Day

04

Ancient capitals & royal dining

This morning, you'll travel by high-speed train to charming Gyeongju, capital of the ancient Silla Kingdom for almost a thousand years. Often referred to as a 'museum without walls', you'll discover the abundance of royal tombs, crumbling palaces and pagodas on a relaxed cycle tour of the city. Tonight's dinner will be a 'royal meal',  to sample the region's famed gastronomy. Consisting of 12 elements, including rice, soup, jjigae (stew), jeongol (hot pot), kimchi and various side dishes, the skillful cuisine was traditionally prepared by the country's greatest chefs for generations of kings. Follow this up with a tasting of makgeolli (Korean rice wine) before bedding down in an authentic hanok – a truly local experience. 

Day

05

Live like a Buddhist

After breakfast, you'll visit the beautiful Bulguksa Temple, comprising a series of wooden buildings on raised stone terraces, designed to represent the land of Buddha. Then, you'll travel by bus to Golgulsa Temple, at the foot of Mount Hamwolsan, where you'll be welcomed for your overnight stay. Templestays are a unique way to experience the life of Korea's Buddhist monks and you'll be joining them in their daily activities, including archery practice (with a traditional gakgung bow), Sunmudo (a Buddhist martial art), meditation and chanting. With basic Monastic living quarters, simple vegetarian meals and gorgeous mountain views, it's a chance for self-reflection in a peaceful natural setting. 

Day

06

Korean cooking

Rise with the sun for a walking meditation in the hills before bidding farewell to the monks and continuing on your way. Your first stop today is the stunning Haedong Yonggsunga Temple – one of the few Korean temples built along the coast. Then, it's on to charismatic Busan, the nation's second city, known for its golden beaches, seafood market and busy port. You'll be cooking your own lunch today under the guidance of a local chef – think gimbap and kimchi pancakes – before exploring the quirky colorful streets of hillside Gamcheon village. Later, you'll ride the exhilarating Songdo cable car to check out BIFF Square, a buzzing downtown street, home to Korea's international film festival. 

Day

07

Busan bathing

After a busy few days, today is about taking it easy. We've left the morning free for you to relax and explore. Our recommendation? The gorgeous Haeundae Beach. This afternoon, you'll gather with your group for an essential South Korean experience: a traditional jjimjilbang or bathhouse (nakedness is mandatory in most areas, but more on this in our important notes below). Consisting of hot and cold pools, massage areas, saunas and sleeping rooms, these communal spas are where locals come to unwind, hang out and pamper themselves as part of a weekly healthcare ritual. After a soothing soak and thorough scrub, you'll emerge feeling rejuvenated and ready for your next activity: a private boat trip around Busan's glittering harbor. 

Day

08

Tropical Jeju Island

Today, you'll take a flight to Jeju Island, the country's favorite holiday destination. Located off the southern tip of the Korean peninsula, its volcanic landscape, white-sand beaches and subtropical climate draw comparisons with Bali and Hawaii. After landing, you'll stretch your legs with a short hike up Seongsan Ilchulbong. Jutting out into the ocean, this crown-shaped tuff volcano has steps leading up to the forested crater rim and a magnificent island vista. The rest of the day is free for you to explore at your own pace. Perhaps you'll choose to visit Manjaggul (the world's largest lava tube cave system), head to Jeju Folk Village or stroll along the local beach.

Day

09

Coasts & forest bathing

Start your day with a countryside hike along the Jeju Olle Trail, a vast network of paths crisscrossing the island. Passing through diverse landscapes, from black lava and tangerine groves to rolling grasslands and dramatic ocean cliffs, be sure to keep your camera handy for the Oedolgae Rock pinnacle and photogenic Jeongbang Falls, which tumble directly into the sea. After lunch at a seafood restaurant famed for its abalone, you'll visit the Seogwipo Healing Forest and take a guided walk with your group along the peaceful trails – a natural tonic for our busy, modern lives. Feeling zen, you'll have time this afternoon to choose your own activities, perhaps finishing with sunset drinks at the atmospheric Cliff bar. 

Day

10

Korean Karaoke

This morning, you'll transfer back to the airport for the short flight north to Seoul. After leaving your bags at the hotel, your group will head up the city's guardian mountain, Namsam, standing proud at 236 meters high. At the summit, you'll climb the observation deck of the iconic Seoul N Tower for panoramic views across the city. Returning by cable car, you'll prepare for your final night out, starting with a Korean BBQ inside a traditional hanok. Of course, we couldn't let you leave without experiencing the hugely popular noraebang (Korean karaoke). With a private booth rented just for your group, you'll be free to sing your heart out before finishing with drinks at Ikseondong Village. 

Day

11

Farewell, South Korea

Your time in South Korea has come to an end and it's time to make your own way to the airport for your onward flight home. It's been an incredible 11 days of immersive activities with memories – and friendships – to last a lifetime. The best way to stave off those post-trip blues? Start planning your next adventure. How about Japan, Bali or the Philippines? Our team of Trip Experts are ready and waiting for your call. 
Our Favorite Hotels
Here's a taste of the hotels we sometimes use on this adventure. The hotels you'll stay in for your departure will be shared with you one month before you go.
L7 Myeongdong by Lotte, Seoul
This cool hotel in central Seoul has a fun design aesthetic, blending minimalist Korean style with bright accents of color. Don't miss the rooftop bar for epic skyline views or the relaxing foot spa overlooking Namsan mountain.
Hwangnamkwan Hanok Guesthouse, Gyeongju
Cultivate your inner zen with a stay in this cozy hanok. Set in beautiful gardens in Gyeongju's old town, the Korean-style residence offers simple but elegant rooms and a taste of traditional hospitality – a relaxing local antidote to fast-paced city life.
Jeju Parnas Hotel, Jeju Island
Just steps from the sea on Jeju's southern coast, you'll feel at one with nature at this wellness & healing resort. The architect-designed octagonal building features floor-to-ceiling windows and a wraparound pool with gorgeous ocean views.
Important Notes
Which airport do I need to fly in and out of? Plus airport code

Fly into and out of Gimpo International Airport (GMP) or Incheon International Airport (ICN) in Seoul.

What time do I need to arrive (in time for the welcome meeting)?

We recommend booking a flight that arrives by 2 pm on Day 1.

The welcome meeting and dinner will be at 5 pm, starting at your hotel in Seoul, which is located approximately 40 minutes from Gimpo International Airport and 90 minutes from Incheon International Airport (ICN).

What time should my flight depart on the final day?

There are no activities scheduled for the final day, so you can leave any time that suits you. 

Are airport transfers included?

If you arrive on Day 1 of your adventure, or you book pre-tour accommodation with us, your airport arrival transfer will be included. If you book alternative pre-tour accommodation or are arriving by another mode of transport you must arrange your own arrival transfer.

Arrival transfers are private to Flash Pack and will be in groups depending on flight times. Sometimes this means waiting in the airport for a short while until other flights have arrived.

We don't offer a departure transfer as Flashpackers leave at different times of the day and many stay for extra nights. We will offer you support with finding a local taxi.

Do I need a visa?

You do not need a visa if you're visiting as a tourist from the EU, UK, USA, Australia or Canada for up to 90 days. However, Australian citizens must apply for a South Korea ETA travel authorization.

Please check with your local consulate if the country you are travelling from requires a visa.

We recommend that you have at least six months validity remaining on your passport and can show a return ticket.

How much should I budget per day for extras?

We recommend budgeting around 50-70 USD per day for food, drinks and extra activities. 

Are tips included?

Tipping for general services, such as waiters, taxi drivers or hotel staff is not customary in South Korea. If you insist on leaving a tip, this may be seen as rude and can cause acute embarrassment even if you think someone should be rewarded extra for their work.

Tips for your guide are not included in the cost of this trip and are at your discretion.

What should I expect from the Korean bathhouse experience?

Jjimjiibang (bathhouses) in South Korea are a cultural institution. Local people might visit with their families, for date nights, for a pampering session with friends or simply as part of a weekly healthcare routine.   

They consist of hot and cold pools, relaxing saunas, massage areas and communal sleeping rooms. For the dry areas, you'll be given a pair of cotton pajamas and slippers to wear, but to brave the gender-separated wet areas, you'll need to be naked – completely normal in Korean culture. 

Before plunging into the pools, you'll be expected to give yourself a good scrub. After a good soak, you'll put on your pajamas and head to the communal area to relax and try out the different fomentation rooms.

You'll be provided with a locker where you can leave your belongings.

What will the accommodation be like?

We stay in beautiful three- to four-star properties throughout, however, we spend one night at a hanok (a simple Korean-style residence) and one night at a Buddhist temple, where the facilities will be fairly basic.

Flashpackers looking for a truly South Korean experience will love it, but these particular experiences are lacking the facilities of a typical Flash Pack hotel.

Please get in touch with our Sales Team if you would like further information on the above.

What level of fitness do I need for this trip?

A moderate fitness level is required for this trip to take part in activities, such as hiking, biking and martial arts training.  

The most challenging hike is on Day 9 when you will walk along the Jeju Olle Trail.

The Namsam Mountain hike on Day 8 takes about 90 minutes, but there is the option to take the cable car. 

The 

Geongju bike ride takes about 45 minutes and is along a flat road. 

We recommend having a read-through of the itinerary above, and getting in touch if you have specific questions on fitness.

Will this itinerary change?

Please be aware that the itinerary, activities and hotels are subject to change. These changes can happen with little notice due to availability, poor weather, seasonal changes, or other circumstances beyond our control – but we'll always do our best to ensure it has little impact on your experience. From time to time, we may also make changes to your itinerary to try out new ideas and keep things fresh and exciting.
OUR PROMISE
Joining the Flash Pack comes with a few special guarantees
THE PEOPLE
Our mission to create 1 million friendships so we obsess over the group dynamic. Everyone is aged 30-49, 98% travel solo & 80% stay friends. Want to know more about your group? GET IN TOUCH
THE SECURITY
We operate using a 3rd party trust bank account meaning we guarantee refunds in 14 days if your trip has to be cancelled BOOK WITH CONFIDENCE
THE TRIPS
Our trips are made up of 'can't-do-by-yourself' experiences – think staying on your own private island in the Arctic and glamping in Land Rovers on the Serengeti SEE TRIPS
THE GUIDES
We only work with trusted local guides who know their destinations better than anyone.
Similar Trips
8 days in Asia
Untold Jordan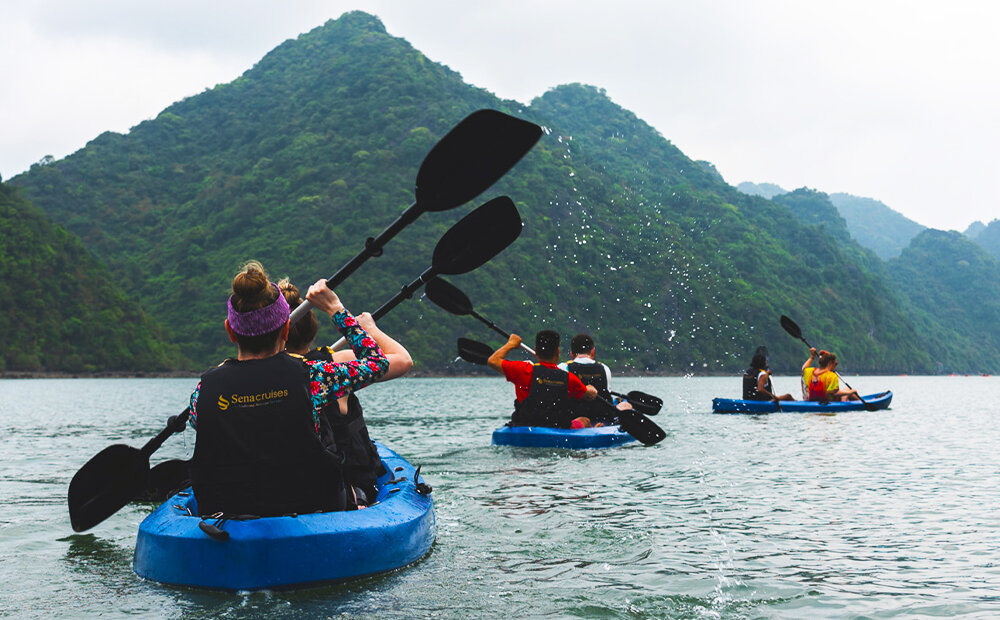 10 days in Asia
Secret Vietnam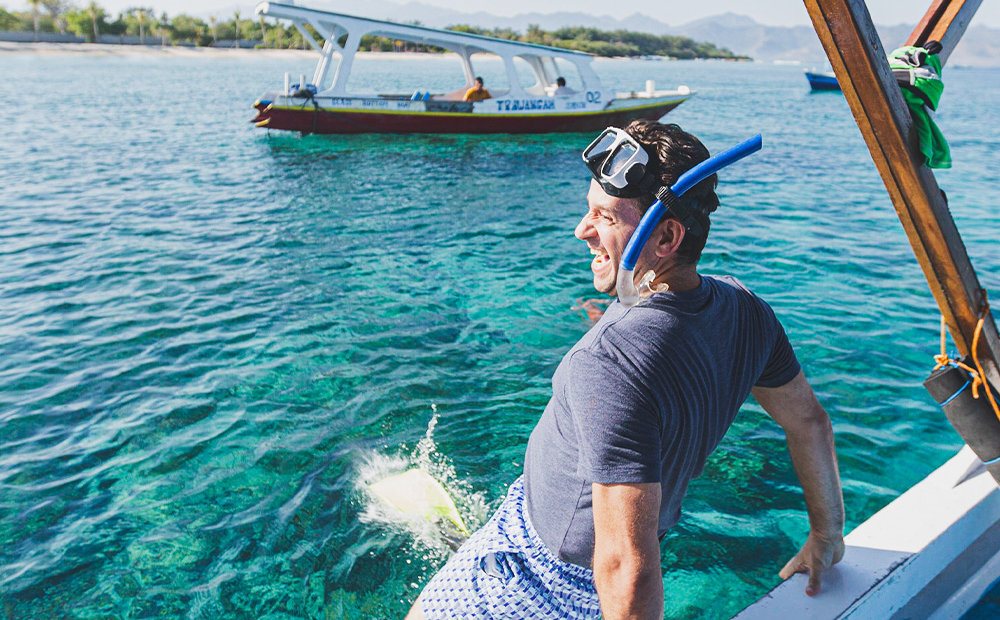 12 days in Asia
Bali & The Gilis: Island Adventures
9 days in Asia
Alternative Thailand
11 days in Sri Lanka
Inside Sri Lanka
Subscribe to our newsletter
SIGN UP TO OUR NEWSLETTER
Hear about our new adventures before anyone else
Hear about our new adventures before anyone else.
Be the first to hear about exclusive Flash Pack offers.
Access exciting competitions.
Receive weekly inspiration and travel stories from solos just like you.