Japan: Another World
Dine with a trainee geisha in Kyoto, spend the night at a temple with Buddhist monks & meet an atomic bomb survivor
Overview
Itinerary
Accommodation
Important Notes
Unique Experiences
Stay overnight in a temple with Buddhist monks, joining them for dinner and attending morning prayers
About your trip
Prepare to be disoriented by a sensory world, where ancient customs meet futuristic cities and quirky trends. But once in Japan, where to begin?
Enter Flash Pack. Let us show you – in just 12 days – the Japan we know you'll love.
On this adventure, you'll take in iconic sights, like Tokyo's neon-lit Shibuya and Kyoto's bamboo forest, but it's those can't-do-by-yourself encounters that will leave the deepest impression. Like staying overnight at a Buddhist temple and joining the monks for prayers, experiencing an authentic kaiseki meal hosted by an apprentice geisha, and meeting an atomic bomb survivor to hear their extraordinary stories.
Together with your group, you'll master the art of making steaming fresh ramen – so much more delicious than you'll ever find at home. You'll experience the meditative beauty of a matcha tea ceremony steeped in centuries-old tradition. You'll even have lunch with a sumo wrestler and feel the raw power of these giant athletes demonstrating their moves a few feet before your eyes.
Along the way, there'll be sushi, sake, kimonos and karaoke, and, as always, some beautiful places to stay. In just under two weeks, you'll experience the true essence of this highly addictive destination. Are you ready for another world?
What's Included
Max 14 travellers per group
Exclusively for people in their 30s & 40s
All activities mentioned on the itinerary
11 breakfasts, 1 lunch, 4 dinners
Hand-picked 3-4 star hotels & traditional ryokan
11 nights' accommodation in twin rooms
Local trains, bullet train & minibus
We offset your carbon emissions
Experienced Pack Leader with you throughout the trip
Flashpackers must provide evidence that they have purchased travel insurance for the duration of their adventure. Remember, flights aren't included and prices are based on sharing a twin room. If you'd like to upgrade to a single room, you can add this during the booking process or by contacting our Customer Experience team.
Your Itinerary
Day

01

Welcome to Osaka

Welcome to the bright lights and bustling streets of Osaka – Japan's street food capital and a perfect introduction to the country. On arrival, you'll transfer to your boutique hotel, where you'll have time to freshen up before meeting your group and getting excited about the adventures to come. To celebrate your first evening together, you'll sample some Japanese specialities in the company of a local food expert. Expect to try everything from okonomiyaki and tempura to authentic wagyu beef. The city really comes to life after dark, so if you're not too jet lagged you might be tempted to stay out and soak up the buzzing nightlife. Your guide will be able to advise on the best places to go to party the night away.

Day

02

Hiroshima history

After breakfast, you'll experience your first ride on Japan's futuristic bullet train, which will speed you cross-country to Hiroshima in a little under two hours. Once reduced to ashes by the world's first atomic bomb, today you'll arrive at a cosmopolitan city of wide leafy boulevards, modern high rise buildings and a vibrant nightlife scene. But memories of the past are never far away. At the tranquil Peace Memorial Park, you'll learn about the impact of this unprecedented tragedy through sculptures, monuments and an incredibly moving museum. You'll even meet with an atomic bomb survivor to hear first-hand their personal stories and powerful messages of peace to people around the world. Later, you'll be free to explore Hiroshima's lively restaurants, shops and bars. Don't miss trying an okonomiyaki savoury pancake – the soul food of the city.

Day

03

Oysters & a floating shrine

It's a short hop by train and ferry to the small island of Miyajima, where you'll visit the World Heritage Itsukushima Shrine – one of the most photogenic structures in Japan. Dating back to the 12th century, the giant vermilion torii gate rises grandly out of the sea against a backdrop of forested mountains. Connected to the main complex by boardwalks and pillars, which disappear at high tide, the shrine gives the impression that it's floating above the water. For lunch, you'll be treated to an indulgent tasting of fresh locally farmed oysters washed down with a glass of cold, premiere cru Chablis – a match made in heaven. There'll be time to explore the town before returning to Hiroshima for a relaxed afternoon.

Day

04

Sacred temple icons

Back on the bullet train, you'll be whisked away to Japan's cultural capital: Kyoto. Famed for its Buddhist temples, imperial palaces, wooden townhouses and Zen gardens, it's an incredibly atmospheric city. Once settled into your new hotel, you'll transfer by train to Fushimi Inari, perhaps Japan's most iconic Shinto shrine, where you'll find thousands of vermilion torii gates winding a path over a wooded mountain. There'll be time for lunch, before your afternoon visit to another of Kyoto's celebrated sights: Ginkakju, the Silver Pavilion. Set in immaculate grounds, dotted with ponds, moss gardens and raked sand, it embodies the Japanese aesthetic of wabi-sabi – the art of finding beauty in imperfection.

Day

05

Temple stay & hot water bathing

Today, you'll be swapping fast-paced city life for the peaceful beauty of Koyasan's forested mountains. With its endless Buddhist temples and monasteries, Koyasan is one of the holiest sites in the country and an ancient place of pilgrimage. Journeying through narrow valleys and undulating woodlands is like stepping into another world. You'll be spending the night here in a temple, sleeping on traditional tatami mats, joining the monks for prayers and experiencing their unique dining practices. Through back-to-basics living surrounded by nature, you'll be encouraged to reflect on life's simple pleasures. Soaking in a shukubo communal hot water bath (if you're willing… each bath is single-sex but nakedness is mandatory) is a quintessential Japanese experience.

Day

06

Tea ceremony & geisha dinner

Wake early for dawn meditation and to learn more about the life of your generous hosts. Then, it's back to Kyoto to experience a softer side to the city: one of traditional teahouses in lamp-lit alleyways and glimpses of geishas disappearing into hidden doorways. You'll gain an insight into this mysterious world by taking part in a formal tea ceremony. The whole experience feels mindful and meditative as the tea is prepared according to centuries-old tradition. Later, you'll sit down to a private meal at the atmospheric Ganko Nijoen. This former townhouse, looking out over a beautiful Zen garden, is the perfect place to experience an authentic kaiseki (multi-course dinner). While you enjoy the small, intricate dishes, you'll be entertained by your own maiko (trainee geisha) who will dance, sing and play music for your group.  

Day

07

Boat tour & a ramen masterclass

After breakfast, you'll head to the outskirts of Kyoto to the base of the western mountains. Against a colourful natural backdrop (think cherry blossoms in spring and maple-foliage in autumn), you'll board a traditional wooden boat for a trip down the Hozugawa River. Expertly steered with long bamboo poles, your boatman will guide your flat-bottomed vessel through steep forested canyons before arriving at Arashiyama. Here, you'll visit the famous bamboo forest – a bright green wonderland of giant swaying stalks – and have free time to explore other sights in this scenic area. Back in Kyoto, it's time to learn the art of making ramen noodles from scratch. Led by a private chef, you'll learn the intricacies of this popular dish before enjoying the delicious broth. Now for the best way to end a day in Kyoto: karaoke.

Day

08

Railways & Ryokans

This morning, you'll take one final bullet-train east to the historic castle town of Odawara. Here, the pace will slow substantially as you zigzag up the mountain on Japan's oldest mountain railway. Winding your way through narrow densely wooded valleys, over deep ravines and through tunnels, you'll stop at six quaint local stations en route to the beautiful hot springs resort of Gora. You'll be spending the night here in a hillside ryokan (Japanese inn), sleeping on futons and soaking in a traditional bathhouse. Relax with your group and as you're soothed by the free-flowing natural spring water, drawn from two different hot springs.

Day

09

Mt Fuji views & Tokyo calling

You're finally off to the capital today, but there's plenty to see along the way. You'll spend much of the day at the mountain town of Hakone, exploring by train, cablecar, ropeway, boat and bus. Famed for its onsen and stunning views of Mount Fuji, you'll soak up the tranquillity of this national park with its cobalt-blue crater lake, Ashinoko, before moving on to the metropolis of Tokyo. Having checked into your hotel, you're free to explore the city. We recommend making your way to neon-lit Shibuya for your first taste of Tokyo madness. Take some time to explore at your own pace, perhaps finding dinner at a local izakaya restaurant, joining young locals and office workers as they feast on simple yet delicious fare.

Day

10

Sumo wrestling & lunch

You're in for a special 'only in Japan' experience today, as you enter into the world of the country's sacred national sport: sumo wrestling. The rules are simple – the wrestler who gets the other outside the ring, wins – but the ancient rituals and intense discipline of the fighters, make this a spectacle like no other. Your group will meet with a retired wrestler who will explain the history, etiquette and rigorous training regime required to compete as a professional athlete, before demonstrating some moves and joining you for a traditional (and very high calorie) chanko nabe lunch. For the rest of the day, the time is yours to have an adventure of your own. From fish markets and anime exhibits to Samurai museums and Japanese gardens, there are endless sights to uncover.

Day

11

Cycling, sake & sushi

On your final day, you'll be heading off on two wheels to explore the backstreets of one of Tokyo's trendiest districts: Fukagawa. Together with your expert guide, you'll cycle through the unassuming residential streets to discover laid-back coffee shops and art galleries, small wineries and sake breweries. From there, you'll be off for your private sushi-making class. No trip would be complete without mastering the basic techniques of Japan's most famous food. With the ingredients laid out before you, you'll watch your sushi chef prepare, roll and season sushi before having a go yourself. This evening, you and your fellow Flashpackers will enjoy a farewell drink at a downtown bar. Gazing out across the lights of the city, you'll toast to new friendships and an incredible 12-day trip.

Day

12

Sayonara, Japan

It's time to bid farewell to your guide and your group. If you've got time, we thoroughly recommend staying a few extra days – we'll be on hand to give you some tips on where to go, too.
Our Favourite Hotels
Here's a taste of the hotels we sometimes use on this adventure. The hotels you'll stay in for your departure will be shared with you one month before you go.
Gate Hotel Ryogoku, Tokyo
Offering spacious, light-filled rooms right next to the river, the Gate Hotel offers authentic Japanese hospitality minutes from the heart of Tokyo. The outdoor terrace is particularly atmospheric at night with the illuminated city skyline as a backdrop.
Sekishoin Shukubo
Founded 1,100 years ago, Sekishoin Shukubo is a historic Buddhist temple in Mount Koyasan. Rooms are decorated in Japanese style with tatami floors and futon beds, and there's a beautiful traditional Japanese garden – the perfect place to disconnect.
Setsugetsuka Ryokan, Gora
The open-air bath on your balcony will be the star of the show at this authentic ryokan – though make sure you take time to bathe in the hot springs too. Nestled on the hillside, you'll be surrounded by lush greenery and birdsong; an ideal place to slow down the pace.
Important Notes
Which airport do I need to fly in and out of? Plus airport code

Fly into Osaka International Airport (ITM) or Kansai International Airport (KIX). Fly out of Tokyo Haneda Airport (HND) or Narita International Airport (NRT).

What time do I need to arrive (in time for the welcome meeting)?

Upon arrival on Day 1, please arrive at the airport by 3pm or earlier.

After arriving at either Osaka International (Itami) Airport (ITM) or Kansai International Airport (KIX), please proceed through immigration. Once you have collected your luggage, proceed to the exit of the security area where you will be met by a Flash Pack representative and taken to your hotel by taxi.

You will then meet at 4.30 pm in the hotel lobby, ready for your street food tour starting at 5 pm.

Are airport transfers included?

If you arrive on Day 1 of your adventure, or you book pre-tour accommodation with us, your airport arrival transfer will be included. If you book alternative pre-tour accommodation or are arriving by another mode of transport you must arrange your own arrival transfer.

Arrival transfers are private to Flash Pack and will be in groups depending on flight times. Sometimes this means waiting in the airport for a short while until other flights have arrived.

We don't offer a departure transfer as Flashpackers leave at different times of the day and many stay for extra nights. We will offer you support with finding a local taxi.

Do I need a visa?

You do not need a visa if you're visiting as a tourist from the EU, UK, USA, Australia or Canada for up to 90 days. Please check with your local consulate if the country you are travelling from requires a visa or visit the Japan government website: https://www.mofa.go.jp/j_info/visit/visa/index.html

We recommend that you have at least six months validity remaining on your passport and can show a return ticket.

.

What are the current Covid entry restrictions?

Due to the changeable nature of Covid-19 entry requirements, we strongly advise Flashpackers to consult the travel advice issued by your local consular services well in advance of your departure date. Some countries do still require travellers to comply with pre-arrival testing and/or vaccination requirements. Links to the key consular services can be found on our Safety page.

Special notes about transport & luggage

This itinerary makes extensive use of public transport, as it is the fastest and most reliable way to see Japan. When you travel by bullet train, a minibus takes your luggage, so you will need an overnight bag. This means that on two nights (in Koyasan and Kyoto) you will be without your main luggage. It is best to pack light for this adventure.

What is the accommodation like?

We stay in beautiful three-to four-star properties throughout, however, we spend one night in a ryokan in Koyasan which is a traditional Japanese inn, and one night at a Buddhist temple.

Flashpackers looking for a truly Japanese experience will love it, but these particular experiences are lacking the facilities of a typical Flash Pack hotel.

Please get in touch with our Sales Team if you would like further information on the above.

Will this itinerary change?

Please be aware that the itinerary, activities and hotels are subject to change. These changes can happen with little notice due to availability, poor weather, seasonal changes, or other circumstances beyond our control – but we'll always do our best to ensure it has little impact on your experience. From time to time, we may also make changes to your itinerary to try out new ideas and keep things fresh and exciting.

Can you cater for dietary requirements?

Most dietary requirements can be catered for on this trip, however if you have a severe gluten allergy we suggest that you contact a member of our team before booking.

If you're allergic to soy it may also be more complicated. Soy-free options are available everywhere, apart from at the Buddhist temple, where we will source an alternative meal for y0u.

There are an increasing number of vegetarian and vegan restaurants, especially in big cities, but the menu will be more limited away from urban areas.

What fitness levels do I need for this trip?

While this trip doesn't include any strenuous activities, it does involve a lot of walking and using public transport. Flashpackers have been clocking up around 18,000 steps a day.

We recommend having a read-through of the itinerary above, and getting in touch if you have specific questions on fitness.

Are tattoos forbidden in Japan?

Tattoos are only forbidden when using public bathing facilities, such as onsen, pools, and group bathing areas in gyms and hotels. That means customers who have tattoos may be denied access from public facilities unless they can cover their tattoos. However, more and more onsen are starting to permit tattoos, especially in tourist areas, and having a tattoo won't affect any of the other activities.
OUR PROMISE
Joining the Flash Pack comes with a few special guarantees
Similar Trips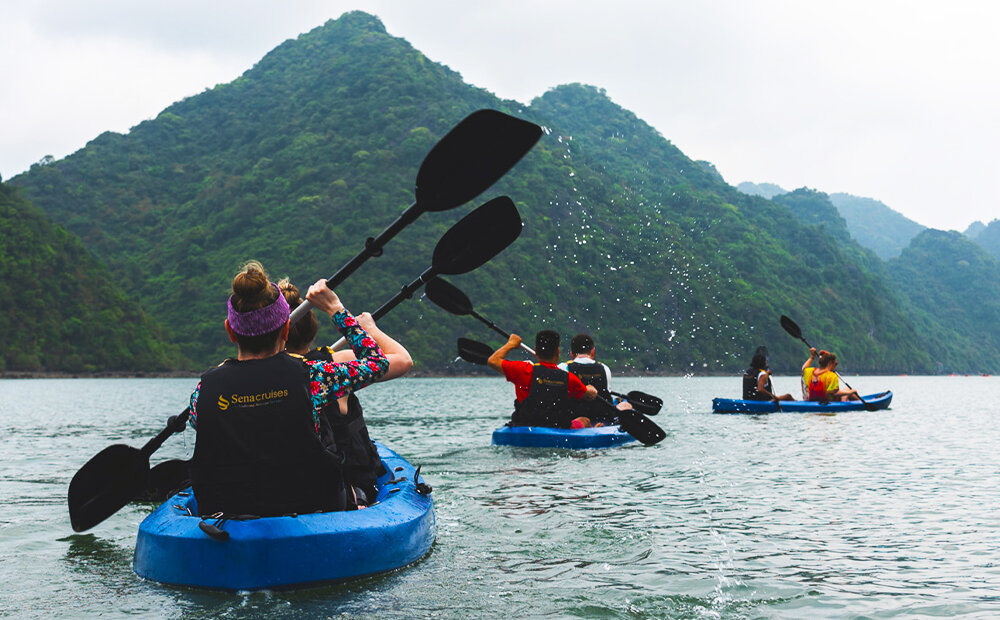 10 days in Asia
Secret Vietnam
9 days in Asia
Alternative Thailand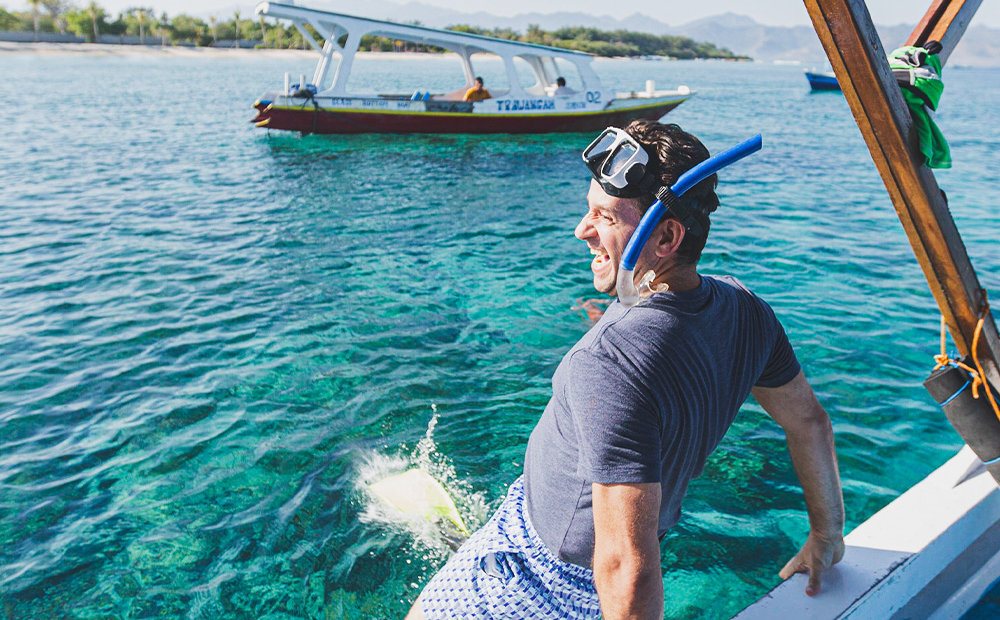 12 days in Asia
Bali & The Gilis: Island Adventures
12 days in Sri Lanka
Inside Sri Lanka
8 days in Asia
Untold Jordan
Solo in Japan
Read the latest travel inspiration from our online magazine
Subscribe to our newsletter
SIGN UP TO OUR NEWSLETTER
Hear about our new adventures before anyone else
Talk to an expert
Need help choosing your perfect adventure? Speak to one of our dedicated Travel Advisors now.
Contact Us
WHAT TO EXPECT
Hear about our new adventures before anyone else.
Be the first to hear about exclusive Flash Pack offers.
Access exciting competitions.
Receive weekly inspiration and travel stories from solos just like you.