True Egypt
Cycle the west bank of Luxor, discover secret perspectives of the pyramids with a local photographer & sail the Nile on a private felucca
Overview
Itinerary
Accommodation
Important Notes
Unique Experiences
Cycle along Luxor's rural west bank to watch local life unfold
Where We Stay
Sonesta St. George Hotel, Luxor
About your trip
Bypass the generic tours and wander straight into Egypt's beating, authentic heart with Flash Pack.
On this adventure, prepare to go so much further than the Egypt you conjure in your mind's eye. Over the course of eight days you'll cycle through villages on Luxor's famed west bank and fly down to Abu Simbel, a UNESCO temple carved out of a mountain and forgotten about until the 19th century. You'll dine with a Nubian family and disappear into the fabric of Egyptian life on a female-led food tour (the first of its kind). You'll even join a local photographer to enjoy lesser-known viewpoints of the legendary Sphinx and the Great Pyramid – perfect spots for the ultimate shot.
Among the more intrepid moments, there'll be hours of perfect calm, too. Think sailing down the Nile on your private felucca, passing untouched riverside communities, and stints in luxe hotels with pools to retreat into from the North African sun. All experienced with new friends, united in a mission to be lost in the heady magic of true Egypt.
What's Included
Accommodation in twin rooms
Max 14 travellers per group
Experienced Pack Leader with you throughout the trip
Tips for your Pack Leader & driver
All activities mentioned on the itinerary
7 breakfasts, 2 lunches, 3 dinners
Stay in hand-picked 4 star hotels
We offset the carbon emissions per person on this trip
Arrival airport transfer
All local transport including a private felucca on the Nile
2 domestic flights
Flashpackers are required to produce proof of COVID-19 vaccination 30 days before departure OR proof of a negative test within 72 hours of their adventure starting. Flashpackers must also provide evidence that they have purchased travel insurance for the duration of their adventure. Remember, flights aren't included and prices are based on sharing a twin room. If you'd like to upgrade to a single room, you can add this during the booking process or by contacting our Customer Experience team.
Your Itinerary
Day

01

Welcome to Cairo

Be sure to book a window seat on your flight to Cairo for a chance to witness the majesty of the pyramids as you fly over Giza to land. From the airport, you'll be chauffeured through Cairo's overwhelmingly energetic streets to your four-star hideaway, where you'll have time to settle in before meeting your group and Pack Leader for a celebratory welcome drink. Later, you'll set off on a special tour of Cairo's backstreet food haunts. Led by a female guide, this is an invaluable introduction to Egyptian cuisine that will immerse you in the local culture and lead you down secret streets most visitors would never find. You'll sample home-made sausages, a distinctive dish called molokhiya and the best baba ganoush you've ever had. 

Day

02

King Tut's treasures & old Cairo streets

This morning you'll explore the extraordinary Egyptian Museum, just 200 metres from the hotel. Home to a staggering collection of statues, sculptures and carvings, you'll take a guided wander around the ancient artefacts, immersing yourself in Egypt's rich history in time for your trip to Giza tomorrow. Tired? While away the next few hours in the hotel's spa and idyllic outdoor pool before your next adventure: a local-led history tour of this sprawling mega-city, where you're as likely to see a donkey as a supercar. Starting at the Opera House, you'll proceed to Kasr El Nile Bridge and on to Tahrir Square (where the Egyptian Revolution began in 2011), exploring the very old streets, buildings and passageways that make this city so atmospheric. 

Day

03

Giza Pyramids & bazaar browsing

First up today is a short drive to Giza to visit the world-famous pyramids and Sphinx that are synonymous with Egypt. You'll be touring the grounds of these vast pharaonic tombs with a professional photographer, who will take you away from the crowds for perfect shots of one of the Seven Wonders of the World. This afternoon, you'll have time freshen up at the hotel before heading to the bustling Khan al-Khalili Bazaar, a centuries-old souk in the centre of Cairo. The maze of colourful stalls are the perfect place to take in the soul of the city, with traders selling everything from spices to jewellery. You'll explore the medieval Islamic architecture of the pedestrianised El-Moez Street before visiting the fascinating 15th-century house of Zainab Khatoon.

Day

04

Spectacular Abu Simbel

Today we'll be up early, but we doubt you'll mind the alarm call because you'll be taking a flight to Aswan and on to the rock temples of Abu Simbel. For many, a visit here is the highlight of their time in Egypt. There are few sites as magnificent and breathtaking as the Great Temple, fronted by colossal reliefs, which were carved directly into the mountainside in the 13th century BC (and then moved to its current site in the 1960s after the flooding of Lake Nasser). It's a sight to behold, as is the temple interior, where the huge stone statues continue, plus fascinating hieroglyphics and murals. Back in Aswan, you'll have a few hours of free time. We recommend paying a visit to the excellent Nubian Museum, which showcases the art and culture of Nubia, an ancient region along the Nile.

Day

05

Nile sailing & a Nubian feast

After your busy day at Abu Simbel yesterday, you'll spend much of today on Egypt's grand river – the lifeblood of the country. First, you'll take a motorboat to the tiny island of Agilkia to explore the ancient temple complex of Philae. Then you'll transfer to a private felucca (a traditional Egyptian wooden sailboat) to float leisurely down the Nile, while your onboard hosts keep you fed and watered – leaving you to sit back and absorb the beautiful scenery as it meanders by. This evening, you'll experience an authentic taste of local cuisine with a home-cooked meal prepared by a Nubian family. It's the perfect opportunity to gain a local's perspective into the history and culture of the region, as told through its people.

Day

06

In the footsteps of Pharaohs

After an early breakfast, you'll board an air-conditioned train and travel north to the ancient sites and treasures of Luxor. This was the site of mighty Thebes, the seat of the Egyptian pharaohs at their most powerful, and nothing in the world compares to the scale and grandeur of the monuments that have survived. Your first stop will be the riverside Luxor Temple, with its graceful avenue of sphinxes and grand colonnades. After, we'll drive on to Karnak, a mammoth plot of temples, chapels and pylons. An English-speaking guide will take you round, explaining the area's ancient history and pointing out the finest corners of this sprawling wonder. After a busy morning, you'll appreciate some chill time back at your new hotel to sit out the heat of the day.

Day

07

Valley of the Kings & west bank cycling

It's your final full day in Egypt and it's sure to be one to remember*. Today, you'll head across the river to explore the Valleys of the Kings and Queens. Dotted amongst the arid hills, over 60 richly decorated royal tombs have been discovered, including Tutankhamun's final resting place (additional fee) and the Temple of Hatshepsut. Mind-blown by ancient history, you'll leave the crowds behind for a bike ride along the Nile. Passing through local villages, you'll see everyday life unfold: donkeys laden with cargo and oxen ploughing fields, women in black on their way to market and white ibises between crops. There's one last treat in store tonight. You and your fellow Flashpackers will dine in style at an elegant riverside restaurant – the perfect place to reflect on your trip and celebrate eight epic days in Egypt. *You have the option to begin your last full day with a sunrise hot air balloon over the Valley of the Kings for an additional cost. You can arrange this with your Pack Leader whilst in Egypt.

Day

08

Until next time, Egypt

Today spells the end of your Egyptian escape; it's time to say goodbye. Banish the blues by riding high on the incredible journey you've just had – from exploring Egypt's ancient pyramids and temples, to mastering your haggling skills at local bazaars and navigating your way down the mighty River Nile via felucca, train and bicycle. After all that, we think you deserve a lazy breakfast at your hotel, and the next stop of your voyage is up to you.
Our Favourite Hotels
Here's a taste of the hotels we sometimes use on this adventure. The hotels you'll stay in for your departure will be shared with you one month before you go.
Ramses Hilton, Cairo
Within view of the Nile and just a five-minute drive from the Egyptian Museum and Khan al-Khalili Bazaar, Ramses is a haven of calm in an energetic city.
Sonesta St George, Luxor
Four-star grandeur set on the banks of the Nile, Sonesta St George feels like a world of its own. Expect a glistening outdoor pool, a top-notch restaurant and superb river views to watch the world drift by.
Basma Hotel, Aswan
See the Nile spread out before you at this beautifully curated hotel on a hilltop overlooking Aswan. Head to the rooftop with a freshly squeezed juice to watch the sunset over the desert.
Important Notes
What airport do I need to fly in and out of?

Fly into Cairo (CAI) and fly out of Luxor (LXR).

What time should my flight arrive?

We recommend arriving by 2pm. 

Your welcome meeting with your Flash Pack Leader and group will begin at 4:30pm, but we suggest getting to Cairo earlier to enjoy some time to relax and explore.

What time should my flight depart on the last day?

There are no activities planned for the last day, so leave any time you wish. The airport is approximately 20 minutes away from the hotel, and your Pack Leader can help you book your transfers the night before if needed.

Do you include airport transfers?

We offer one arrival transfer which is private to Flash Pack and will be in groups depending on flight times. Sometimes this means waiting in the airport for a short while until other flights have arrived so you can make your own way to the first hotel if you wish.

We don't offer a departure transfer as Flashpackers leave at different times of the day and many stay for extra nights. We will offer you support with finding a local taxi.

Do I need a visa?

Most visitors will require a visa to enter Egypt, including those from the USA, UK, Australia and the EU. Please check with your local embassy to find out what your requirements are. 

If you do require a visa, we recommend purchasing one online through the official Egypt e-visa portal www.visa2egypt.gov.eg. Allow at least 7 days for processing. Single entry visas cost US$25 and are valid for 30 days. Payments can be made using a credit or debit card. 

On arrival, make sure you have the following documents to hand:

Passport valid for at least 6 months from date of arrival  

E-visa printout

Travel itinerary

If you wish to get a visa on arrival, you can do so at approved bank kiosks within the airport. These can be found in the arrivals hall, before the immigration counters. A visa on arrival costs the same as an e-visa and is payable in cash (US dollars is the preferred currency, try to have the exact change). 

Will this itinerary change?

Please be aware that the itinerary, activities, and hotels are subject to change. These changes are rare but can happen with little notice due to availability, poor weather, seasonal changes, or other circumstances beyond our control – but we'll always do our best to ensure it has little impact on your experience. From time to time, we may also make changes to your itinerary to try out new ideas and keep things fresh and exciting which we will always try to communicate to you.

Are there any optional extras?

On day seven you have the option of a sunrise hot air balloon ride over the Valley of the Kings. This would take place at around 4am before breakfast. The cost for this is USD150 per person and can be arranged with your Pack Leader whilst you're in Egypt.
OUR PROMISE
Joining the Flash Pack comes with a few special guarantees
THE PEOPLE
Our mission to create 1 million friendships so we obsess over the group dynamic. Everyone is aged 30-49, 98% travel solo & 80% stay friends. Want to know more about your group? GET IN TOUCH
THE SECURITY
We operate using a 3rd party trust bank account meaning we guarantee refunds in 14 days if your trip has to be cancelled BOOK WITH CONFIDENCE
THE TRIPS
Our trips are made up of 'can't-do-by-yourself' experiences – think staying on your own private island in the Arctic and glamping in Land Rovers on the Serengeti SEE TRIPS
THE GUIDES
We only work with trusted local guides who know their destinations better than anyone.
Similar Trips
8 days in Asia
Untold Jordan
11 days in Morocco
Magical Morocco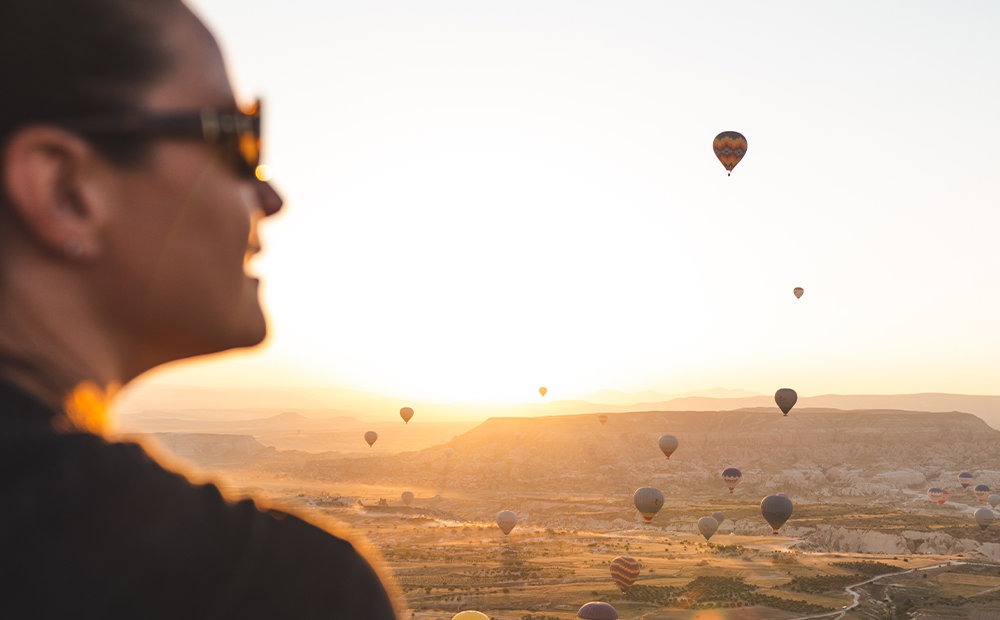 8 days in Turkey
Classical Turkey
Subscribe to our newsletter
SIGN UP TO OUR NEWSLETTER
Hear about our new adventures before anyone else
Talk to an expert
Need help choosing your perfect adventure? Speak to one of our dedicated Travel Advisors now.
Contact Us
WHAT TO EXPECT
Hear about our new adventures before anyone else.
Be the first to hear about exclusive Flash Pack offers.
Access exciting competitions.
Receive weekly inspiration and travel stories from solos just like you.