Bali immersion: Jungles, waterfalls & untouched isles
Board a speedboat to untouched Nusa Penida island, take part in a 5,000-year-old ceremony & cook up a Balinese feast
Bali immersion: Jungles, waterfalls & untouched isles
Overview
Itinerary
Accommodation
Important Notes
Unique Experiences
Hop on a speedboat to untouched Nusa Penida island, exploring crumbling temples and secret beaches
About your trip
Volcanoes, water temples, lush jungle and secret beaches…Bali really is as magical as it sounds. On this adventure, we're slowing the pace (just a little) and taking it all in…
But what does 'slowing the pace' look like with Flash Pack? Over nine days you'll become immersed in a village community. You'll experience water purification ceremonies and take a speedboat to an untouched tropical island where secret beaches and hidden temples abound.
You'll spend the morning with a farmer learning to plant rice the traditional way (barefoot in the mud) and cook up a Balinese feast that starts in the organic garden. Along the way there'll be coffee and coconut oil workshops, water temple visits and blissful Balinese massages whilst new friendships cement on one of the world's most beautiful islands.
Ready to take a breath, and go?
What's Included
Max 14 travellers per group
Exclusively for people in their 30s & 40s
We offset 0.55 tCO2e (carbon) per person on this trip
Minibus & speedboat
Arrival airport transfer
8 breakfasts, 5 lunches, 5 dinners
All activities mentioned on the itinerary
Stay in hand-picked 3-4 star hotels
Accommodation in twin rooms
Experienced Pack Leader with you throughout the trip
Flashpackers must provide evidence that they have purchased travel insurance for the duration of their adventure. Remember, flights aren't included and prices are based on sharing a twin room. If you'd like to upgrade to a single room, you can add this during the booking process or by contacting our Customer Experience team.
Your Itinerary
Day

01

A traditional Balinese welcome

Om Swastiastu! Welcome to Bali. Your adventure begins at Denpasar Airport where a private Flash Pack transfer will be waiting to transport you to your resort in Ubud. Set amid green hillsides and rice paddies, this is Bali's largest Hindu town – and its artistic and spiritual heart – with an abundance of temples, museums and galleries. After checking in at your chic suburban hideaway, there'll be time to freshen up before meeting your group and Pack Leader. Break the ice over welcome drinks and a traditional Indonesian dinner – your first authentic taste of the Island of the Gods. 

Day

02

Rice paddies & coffee skills

Enjoy a leisurely breakfast before a short but scenic walk along the Campuhan Ridge, where a gentle path leads through a lush jungle landscape. Marvel at the sweeping views of the verdant valley below. See locals working in the terraced fields. And stop for a homemade jamu or iced lemongrass tea at a bamboo-thatched cafe. Lunch today is at a scenic restaurant surrounded by emerald-green rice paddies, then it's back to Ubud to explore. First, you'll visit the 19th-century royal palace to admire the vast water lily ponds and beautiful Balinese architecture. Then, you'll head to a coffee studio for an interactive workshop where you'll perfect the art of roasting, cupping, brewing and tasting the perfect golden espresso – an essential Balinese skill.  

Day

03

Ancient water rituals

Ubud takes its name from 'Ubad' meaning medicine and you're never far from rural ceremonies and temple offerings. This morning, you'll take part in a water purification ritual dating back 5,000 years. Bathing in the sacred pools and bowing your head before each spring, you'll be cleansed of negative energy – a life-affirming experience. Feeling renewed, you'll continue east to Manggis: an area known as 'old Bali' for its villages that retain a traditional way of life. You'll be spending the next few days visiting a self-sustaining eco-farm secluded in the jungle-clad hills where you'll be welcomed into the community and become immersed in local life.

Day

04

Eco-living & rice planting

Enjoy breakfast with an ocean view before heading to the community farm. Today, you'll be getting stuck into the daily activities and learning how organic farming practices go hand in hand with Hindu beliefs of being kind to nature. Depending on the season, expect to find yourself ankle deep in mud planting rice seeds by hand, or grappling with a sickle to harvest the golden crops. New skills learned and a fun time had, your group will enjoy a freshly prepared lunch in the farmer's home, before an afternoon at leisure back at your ocean-side hotel – the perfect opportunity to indulge in a mindful yoga session or rejuvenating spa treatment.

Day

05

Balinese cooking

What better way to get to know a country than through its food? Your cultural immersion continues with a Balinese cooking class. Together with the women's farmer group, you'll spend the morning discovering the secrets of Indonesian cuisine. Starting in the organic garden, you'll learn how to harvest the fresh vegetables and herbs. Your chef will then guide you through the preparation of dishes using traditional utensils found in the local village homes. With expert tips on how to use exotic spices, you'll create a fragrant three-course feast before a well-earned lunch with your group. Later, you'll enjoy another hands-on experience. This time you'll be making coconut oil from scratch – a surprisingly easy process – creating samples to take home. 

Day

06

Temples & golden sand

Bid farewell to the Manggis community as you journey towards the east coast. You'll be up early to beat the crowds at Pura Lempuyang Temple – one of the holiest sites on the island – famed for its spectacular Heaven Gate against a backdrop of Mount Agung. From here, it's a short drive to the vast water palace of Tirta Gangga, where you can hop across stepping stones of the koi-filled ponds dotted with mythical sculptures. Your final destination is the seaside town of Sanur, where your beach hotel awaits. With sheltered water protected by a reef and three miles of golden sand backed with local bars and restaurants, this upscale area strikes the perfect balance between laidback and lively. Sundowner cocktail anyone?

Day

07

Off-shore adventure

Today you're off on an adventure, Flash Pack style, traveling by speedboat. Bouncing across the azure water, it's a 40-minute ride to Nusa Penida – a photogenic tropical island that remains relatively undeveloped. Discover Goa Giri Putri, a colossal underground temple accessed through a crack in the rock face. Travel to the village of Semaya to see how islanders harvest the seaweed, and try it for yourself. And stop in Tanglad village to meet a local batik weaver and learn how he uses hot wax and dyes in his vibrant artistic creations. Lunch today will be at Atuh Beach – one of the most beautiful on the island. This serene bay of spotless white sand and clear water is the perfect spot to paddle, snorkel or simply relax in paradise. 

Day

08

Beachside living

Start the day with a lie-in, followed by a leisurely breakfast of exotic fruits and fresh coffee. There's only one pressing engagement today: a blissful Balinese massage. The rest of the day is free for you to do exactly as you please, perhaps exploring the local market or cycling down the seafront path to a secluded stretch of beach. Tonight, you'll gather with your group for a final farewell dinner. Your venue is a chilled beach cafe where the creative superfood menu and plant-based drinks are beautifully presented. Dining with your toes in the sand, raise a toast to the incredible experiences you've shared – and the new friends you've made.

Day

09

Until next time, Bali

Your trip has come to an end and it's time to make your way to the airport to catch your flight back home. You've learned new skills, gained deep insight and made memories to last a lifetime. If you're already dreaming about your next tropical island adventure, why not check out our trips to Sri Lanka or the Philippines? 
OUR FAVORITE HOTELS
Here's a taste of the hotels we sometimes use on this adventure. The hotels you'll stay in for your departure will be shared with you one month before you go.
Kajane Mua Resort, Ubud
Set on a former rice field, this rustic-chic resort is a sanctuary in central Ubud. In keeping with the tropical landscape, the lush gardens and terraces are dotted with Balinese-style pagoda buildings and elegant grass-roofed villas. Don't miss a dip in the infinity pool, complete with swim-up bar, or booking in for a treatment at the onsite spa.
Alila Manggis
Nestled in a coconut grove, against a backdrop of Mount Agung, these two-storey thatched Balinese pavilions have superb views across the straits to Nusa Penida. Spend your days immersed in local village life, with plenty of time for indulgent massages and basking in the warm sea breeze by the ocean-side infinity pool.
Puri Santrian, Sanur
With an exclusive vibe and beachfront setting, the sunsets alone make this upscale resort an enviable place to stay. Dotted through the expansive gardens are Hindu shrines shrouded with exotic greenery, while winding pathways lead through to the pools, buzzing restaurant and gorgeous white sand beach – one of Sanur's best.
Important Notes
Which airport do I need to fly in and out of? Plus airport code

Fly into and out of Ngurah Rai International Airport (DPS) in Denpasar.

What time do I need to arrive (in time for the welcome meeting)?

Ideally, book a flight that arrives before 2 pm. The welcome meeting and dinner will be at 5 pm starting at your hotel in Ubud, which is located approximately 1 hour 45 minutes away from the airport. It takes about an hour to pass through immigration and collect your luggage.

What time should my flight depart on the last day?

Check-out time is 12 pm but you can leave anytime that suits you. The airport is approximately 30 minutes away from your final hotel, and your Pack Leader can help you book your transfers the night before if needed.

Are airport transfers included?

If you arrive on Day 1 of your adventure, or you book pre-tour accommodation with us, your airport arrival transfer will be included. If you book alternative pre-tour accommodation or are arriving by another mode of transport you must arrange your own arrival transfer.

Arrival transfers are private to Flash Pack and will be in groups depending on flight times. Sometimes this means waiting in the airport for a short while until other flights have arrived.

You will also get a departure transfer. The pick-up time from your hotel in Sanur is three hours before your flight. Alternatively, we will offer you support with finding a local taxi, which should cost around 10-20 USD.

Do I need a visa?

Most nationalities will need a visa to enter Bali including the EU, UK, USA, Australia and Canada for up to 30 days. You can apply for an e-visa on the Bali government website: https://visa-online.imigrasi.go.id.

Please check with your local consulate/embassy if the country you are traveling from requires a visa. 

You can also purchase a visa on arrival but we advise you to get it in advance to avoid long queues at the airport. 

We recommend that you have at least six months validity remaining on your passport and can show a return ticket.

What are the Covid-19 requirements for visiting Bali?

You can enter Indonesia if you are fully vaccinated (two doses) for Covid-19. If you wish to extend your stay (the Visa on Arrival only allows a 30-day visit) after this trip end and wish to travel domestically to any part of Indonesia, you are also required to have a third dose (booster) of the Covid vaccine.

Due to the changeable nature of Covid-19 entry requirements, we strongly advise Flashpackers to consult the travel advice issued by your local consular services well in advance of your departure date. Links to the key consular services can be found on our Safety page.

What other vaccinations and medication will I need?

The below is our general advice for travelers to Bali, however, please check with your local health clinic or doctors six to eight weeks before your trip as they will be able to recommend vaccinations based on your personal medical history.

All travelers: Routine Vaccinations / Injections: MMR (Measles, Mumps and Rubella), DTaP (Diphtheria, Tetanus and Polio)

Most travelers: Typhoid, Hepatitis A, Rabies

Some travelers: Hepatitis B, Cholera and Japanese Encephalitis There is a low risk of Malaria in the areas of Bali you travel to, however, we would advise you to bring anti-malarial tablets.

Travelers arriving from countries with a risk of Yellow Fever may need an International Certificate of Vaccination also (ICVP).

How much should I budget per day for extras?

Approximately 300,000 – 400,000 IDR, the equivalent of 25 USD per day. Restaurant meals typically cost around 7-10 USD (including service charge), so you'll need to factor this in for days when lunch and dinner is not included. You will need more spending money if you're into shopping.

Please note that this trip does not include tips for your driver or Pack Leader. We suggest 1-2 USD per day for your driver and 3-4 USD per day for your Pack Leader, however all tips are optional and will depend on what you feel comfortable with.

Is the water safe to drink?

We don't advise drinking tap water in Bali, however most hotels have a water fountain or cooler where you can re-fill your water bottle.

We also suggest avoiding swimming pools if you have open wounds that could become infected.

What level of fitness do I need for this trip?

We recommend having a read-through of the itinerary above, and getting in touch if you have specific questions on fitness. Overall, the trip is relatively relaxed but a moderate level of fitness is needed. The Campuhan Ridge walk on Day 2 is a fairly flat walk that takes about half an hour. On Day 7, there is a 10-minute hike up and down steps to reach the beach. Comfortable trainers or walking shoes are advised.

What are the drive times like?

The total drive time for this trip is 14 hours, with the longest single drive on Day 3 (4 hours 30 minutes).

Will the itinerary change?

Please be aware that the itinerary, activities, and hotels are subject to change. These changes are rare but can happen with little notice due to availability, poor weather, seasonal changes, or other circumstances beyond our control – but we'll always do our best to ensure it has little impact on your experience. From time to time, we may also make changes to your itinerary to try out new ideas and keep things fresh and exciting which we will always try and communicate to you.
OUR PROMISE
Joining the Flash Pack comes with a few special guarantees
THE PEOPLE
Our mission to create 1 million friendships so we obsess over the group dynamic. Everyone is aged 30-49, 98% travel solo & 80% stay friends. Want to know more about your group? GET IN TOUCH
THE SECURITY
We operate using a 3rd party trust bank account meaning we guarantee refunds in 14 days if your trip has to be cancelled BOOK WITH CONFIDENCE
THE TRIPS
Our trips are made up of 'can't-do-by-yourself' experiences – think staying on your own private island in the Arctic and glamping in Land Rovers on the Serengeti SEE TRIPS
THE GUIDES
We only work with trusted local guides who know their destinations better than anyone.
Similar Trips
12 days in Asia
Escapism in the Philippines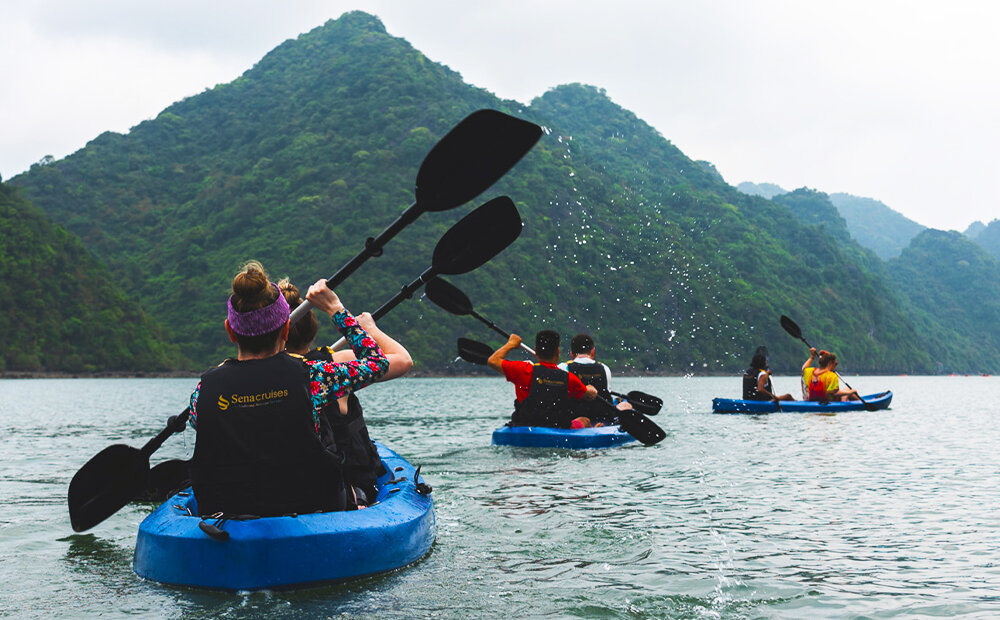 10 days in Asia
Secret Vietnam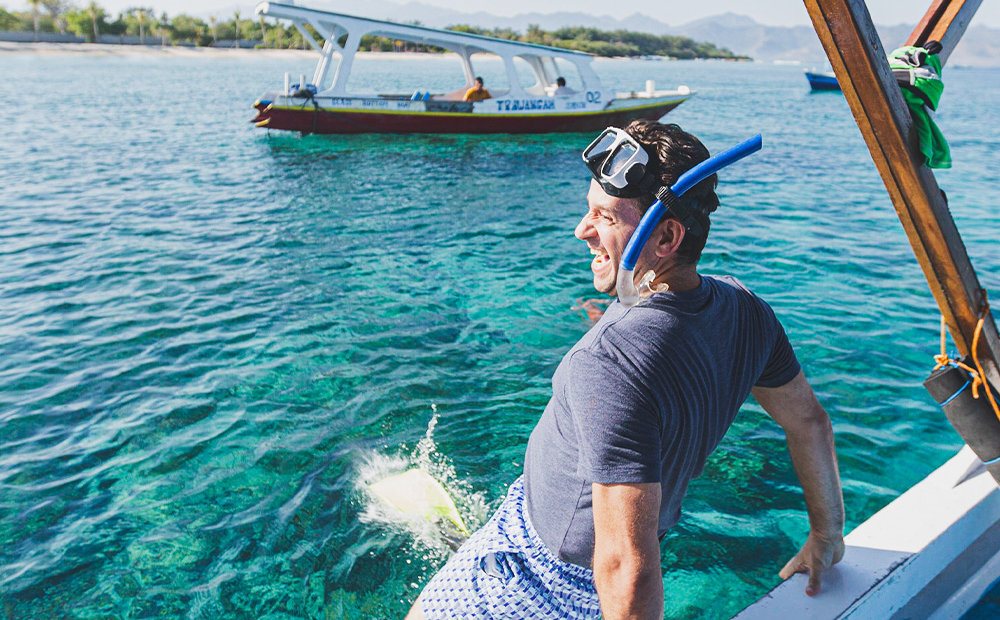 12 days in Asia
Bali & The Gilis: Island Adventures
9 days in Asia
Alternative Thailand
11 days in Sri Lanka
Inside Sri Lanka
9 days in The Americas
Untamed Costa Rica
Subscribe to our newsletter
SIGN UP TO OUR NEWSLETTER
Hear about our new adventures before anyone else
Hear about our new adventures before anyone else.
Be the first to hear about exclusive Flash Pack offers.
Access exciting competitions.
Receive weekly inspiration and travel stories from solos just like you.