Discover the heart of Southeast Asia
Journey across Vietnam, Thailand and Cambodia on this sweeping adventure
Discover the heart of Southeast Asia
Overview
Itinerary
Accommodation
Important Notes
About your trip
From the bustling backstreets of Bangkok to the labyrinthine tunnel system in Cu Chi, experience Southeast Asia as never seen before on this sweeping adventure.
We'll kick things off in the vibrant streets of Ho Chi Minh City, before moving to Cu Chi to dabble in local flavours and discover the legacy of Vietnam's turbulent history.
Our next stop is Cambodia, a land brimming with ancient mystery and contemporary charms in equal measure. From the majestic ruins of Angkor Wat to the emerging craft beer scene in Phnom Penh, let Cambodia sweep you off your feet.
As if that wasn't enough, get ready for an epic sunset quad bike romp which will see you venture deep into the Cambodian wilderness.
From Ho Chi Minh to the Sukhumvit, this epic adventure has your name on it – let's go.
What's Included
Accommodation in twin rooms
Equipment
Guide
Local transport
Most meals included
Max 14 travellers per group
Private airport transfers
Remember, flights aren't included and prices are based on sharing a twin room. If you'd like to upgrade to a single room, you can add this during the booking process or by contacting our Customer Experience team.
Your Itinerary
Day

01

GOOD MORNING, VIETNAM!

Flashpackers, welcome to Ho Chi Minh, where our epic adventure will kick off. Brimming with bustling alleys, market stalls and colonial landmarks, this southern Vietnamese city played a vital role in the infamous war against the USA. Prepare to come face-to-face with the legacy of history – and fill up on foodie delights galore. An airport transfer will meet you off your flight, waiting to whisk you off to your elegant boutique hotel. After meeting your fellow Flashpackers over a cocktail, we'll head straight out for a welcome feast at a local sky bar. Tuck into a delicious dinner, getting to know your new friends and toasting to the thrilling adventure that awaits. Absorb breathtaking panoramic views of Ho Chi Minh as night descends and the city lights up. Later in the night, return to your hotel and kick back in true comfort – this is the escape you've been waiting for.

Day

02

DISCOVER THE SECRETS OF CU CHI CAVES

After filling up on breakfast at the hotel, we're off to Cu Chi! We'll kick-start today's activities with a mouthwatering cooking session with a local chef, learning all about the culinary traditions of the area. Turn your hand to harvesting vegetables, mastering the best tricks for choosing out the very best produce and ingredients – this will come in vital for your cooking session. Under the chef's watchful eye, you'll learn how to craft delicious Vietnamese specialities to dazzle all your friends back home. Then tuck into the fruits of your labour – you've worked hard for your grub! After lunch, we'll discover the legacy of Vietnam's turbulent past with a visit to the haunting Cu Chi cave system. Learn all about the intricate network of caves, built by local residents, and follow the trails underground to get a sense of what it was like for those who had to endure these living conditions.

Day

03

PHNOM PENH, HERE WE COME!

We'll get the ball rolling this morning by driving to Phnom Penh, Cambodia's lively capital. Get your cards ready or pile up the podcasts, as we'll be on the road for at least 6 hours. Watch the landscape unfold from your window, as we pass rice paddies, jungle thickets and small towns. Once we touch-down in the city, check into your hotel and then we'll head out to explore the city streets. From the vibrant markets to graceful tree-lined boulevards and a mass of bleeping horns, this is a city that demands your attention. Catch a glimpse of its ornate palaces and temples before grabbing a cold beer on one of the riverside promenades to bask in its irrepressible spirit. Then hop aboard a boat for a sunset cruise, as the river glistens with dusk. We'll round off the day with a delicious feast, as we settle into the rhythms of life Cambodia-style – you'll forget that you ever have to return to the office.

Day

04

LOSE YOURSELF IN HISTORY'S CHAPTERS

To fully immerse yourself in a country, you need to understand its history, so today we'll come face-to-face with Cambodia's tragic past with a guided walk around the Tuol Sleng Genocide Museum. More than 20,000 people were held and tortured in this notorious prison in the 1970s, under the Khmer Rouge regime led by Pol Pot. We'll also visit the Choeung Ek Memorial, where a stupa made up of 8,000 human skulls marks the site of the infamous Killing Fields. Standing in the fields today, it's hard not to be overcome by the desperately sad past of a place where so many Cambodians – friends, family and neighbours – lost their lives. In the evening, we'll look towards a brighter future, uncovering the vibrant and blossoming world of craft beer in Phnom Penh. Navigating the city streets by vespa, we'll make regular stops for delicious food and plenty of craft beer.

Day

05

HEAD OFF-ROAD IN SIEM REAP

This morning, we're off to temple-studded city of Siem Reap – the gateway to the ancient world of Angkor Wat. Rather than taking the long overland route, we'll whizz over on a domestic flight, cutting our travel time from 6 hours to 45 minutes. After touch-down in Siem Reap, we'll check into the hotel and you'll have some time to acclimatise to your new surroundings. Dive into the cool waters of the pool for refreshing dip, before we head out by bicycle to discover the landscape and villages around this enchanting town. We'll pass a crocodile farm, a duck farm and a vegetable farm before pulling up at a local market. Delve into its bustling stalls to discover a truly Cambodian way of life. Then prepare for a spectacular quad bike tour, as we head off-road into the sunset. From here on in, it's dirt roads and rocky paths. After our sunset romp in the countryside, we'll head back to the hotel to unwind for the night.

Day

06

SUNRISE OVER ANGKOR WAT

Flashpackers, prepare for something truly spellbinding this morning. We'll be up early to catch the sunrise, as it floods over the ancient city of Angkor. Watch the light creep in through the crumbling ruins – it will leave you breathless. Immerse yourself in this Lara Croft kingdom of wonders to find the best photo opportunity, as the sun sweeps across the time-old Khmer empire. Spend the rest of the day temple-hopping between the main ruins of the site, including the multi-faced Bayon, Angkor Thom and the jungle-covered Ta Prohm. These temples were built between the 12th and 13th centuries and their intricately carved designs are mind-blowing.

Day

07

EXPLORE THE STREETS OF SIEM REAP

Today is yours to explore Siem Reap at your own leisure. This gorgeous gateway town boasts a beguiling mix of Chinese and colonial architecture, making it a unique historical destination. Wander around the Old French Quarter and Old Market to soak up the enchanting mix of styles. Alternatively, head back into Angkor Complex to immerse yourself in a fascinating cultural history. Cambodia's mighty Khmer Dynasty stronghold and UNESCO World Heritage site dates back to the 12th century, forming an ancient world of ruins whose perfect balance, symmetry and composition are believed to represent the cosmic world (as well as making great photographs!). Wander through the archaeological maze to see intricately carved temples reveal themselves between low-hanging jungle vines, along with a glimpse into the spiritual life of modern-day Cambodia. On the other hand, if you just fancy a deep chill by the pool, it's all yours. Forget the real world and embrace the warm sun and cool waters – you deserve it.

Day

08

EMBRACE THE BUSTLE OF BANGKOK

We'll kick off the morning by flying over to Thailand's world-renowned capital. The gateway to South-East Asia, Bangkok teems with energy, and you'll be struck by the rhythm of urban life from the moment you leave the terminal. Ancient temples in leafy courtyards are shadowed by highways and super-malls, and street food carts amble along outside 50-storey towers; all played out to the soundtrack of beeping traffic. We'll steer clear of tourist traps around Khao San Road and instead take you on an adventure through Bangkok's canals by long-tail boat. Absorb the city sights as you glide through its vast canal system, before being dropped off at a local flower market. Savour this glimpse of daily Bangkok life, then we'll head onto Wat Arun Temple (one of the city's most iconic landmarks). Come evening, we'll round off this epic adventure with a delicious feast in a local restaurant. Tuck into mouth-watering Thai and Lao flavours as you reminisce over your shared memories and travel stories.

Day

09

IT'S THE END OF OUR VOYAGE – BUT WHY STOP HERE?

After our final breakfast at the hotel, it's time to say goodbye. What a spectacular adventure you've had. You've journeyed through the enchanting streets of Phnom Penh; marvelled at the majestic Angkor Wat glowing with sunrise; you've quad-biked through the countryside at sunset and discovered the backstreet secrets of Bangkok – not to mention all that mouthwatering food along the way. It's now up to you to make your own way home. If you feel like extending your South-East Asian adventure, check out our epic trip across Thailand and Laos, or hit the glorious beaches in Thailand's stunning south. Wherever you go next, you've enjoyed an adventure of a lifetime and made precious friendships.
Our Favourite Hotels
Browse a selection of our favourite hotels, for a flavour of where you may stay on this trip.
Eden Star Saigon
Combining Vietnamese heritage with an ultra-modern sensibility, experience a minimalist brand of luxury in this stunning hotel.
Frangipani Royal Palace, Phnom Penh
Situated at a stone's throw from the riverfront and royal palace, this hotel puts you right at the forefront of the city sights.
U Sukhumvit Bangkok
Blending traditional Thai design with crisp modern elegance, this urban haven offers the perfect refuge from the frenetic energy of the city.
Important Notes
Fly into Ho Chi Minh City Airport (SGN). Please aim to arrive before 4pm in Ho Chi Minh City.

Fly out of Bangkok Suvarnhabhumi Airport (BKK).

Please be aware that the itinerary, activities and hotels are subject to change. These changes can happen with little notice due to availability, poor weather, seasonal changes, or other circumstances beyond our control. From time to time we may also make changes to your itinerary to try out new ideas and keep things fresh
OUR PROMISE
Joining the Flash Pack comes with a few special guarantees
Similar Trips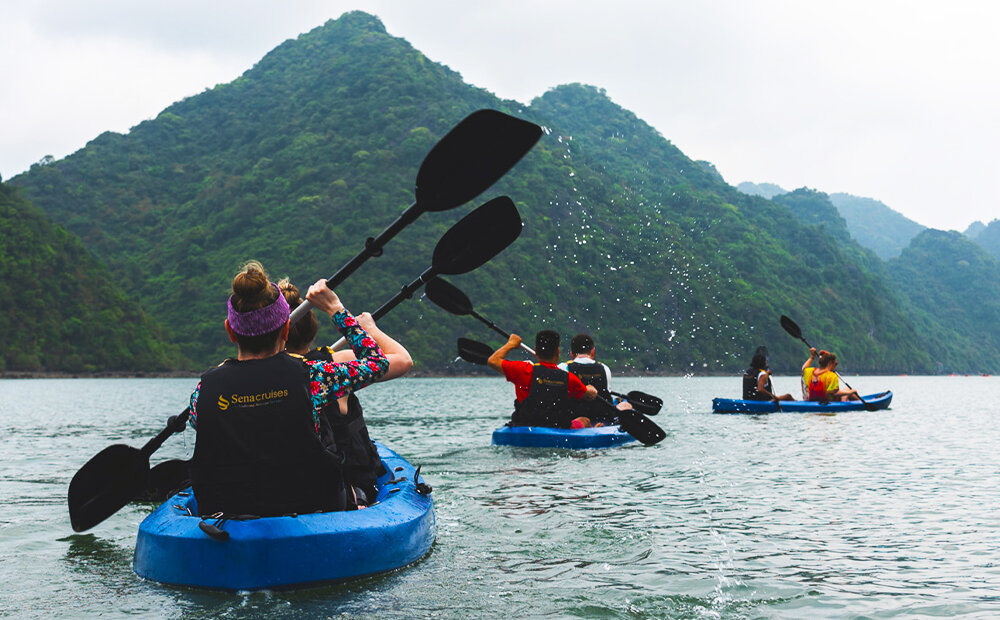 10 days in Asia
Secret Vietnam
14 days in Asia
Vietnam & Cambodia: Ancient Beauty & Emerald Isles
8 days in Asia
From Bali to Komodo: Discover Indonesia's uncharted beauty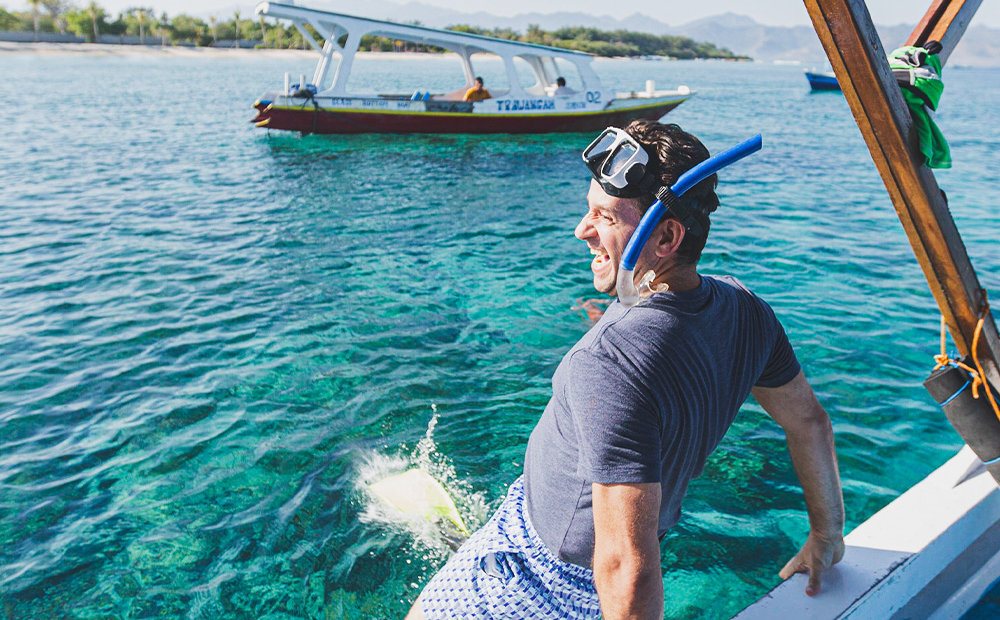 12 days in Asia
Bali & The Gilis: Island Adventures
10 days in Asia
Off-Grid in Thailand and Laos
Subscribe to our newsletter
SIGN UP TO OUR NEWSLETTER
Hear about our new adventures before anyone else
Hear about our new adventures before anyone else.
Be the first to hear about exclusive Flash Pack offers.
Access exciting competitions.
Receive weekly inspiration and travel stories from solos just like you.