Soulful Cuba
Explore Havana in a 1950s classic car, learn to salsa with locals and zipline over spectacular forests to swim in a tropical waterfall
Overview
Itinerary
Accommodation
Important Notes
ABOUT YOUR TRIP
In Cuba you're pretty cut off from the outside world, so this won't be your average Flash Pack adventure. But isn't that the most exciting part?
From 1950s Cadillacs and rickety old tractors to crumbling colonial mansions and retro political billboards, Cuba feels suspended in time. You'll need to be open-minded – even the best-made plans can go awry here – but for the chance to witness the magic of a country reinventing itself before your eyes? Cuba's unpredictability becomes part of its charm.
Over eight days with Flash Pack you'll cruise the Malecón of Havana in a classic convertible. You'll take salsa and reggaeton lessons, before hitting the lively night scene with your dance teachers, now Cuban friends. You'll visit vibrant Trinidad and you'll soar across tropical valleys on a ziplining adventure. And you'll meet extraordinary characters at every turn: like the Cuban Masters cycling athletes, who'll take you on a backstreet tour of the capital, and an inspirational cultural leader keeping the country's Afro-Cuban roots alive.
A world of its own that seems to follow no rules; if you're willing to embrace the unexpected, this adventure is yours. Because there's nowhere quite like Cuba.
What's Included
Accommodation in twin rooms
Max 14 travellers per group
Exclusively for people in their 30s & 40s
Arrival transfer included
7 breakfasts, 3 lunches, 5 dinners
All activities mentioned in the itinerary
Experienced Pack Leader with your throughout the trip
Private minibus
Flashpackers must provide evidence that they have purchased travel insurance for the duration of their adventure. Remember, flights aren't included and prices are based on sharing a twin room. If you'd like to upgrade to a single room, you can add this during the booking process or by contacting our Customer Experience team.
YOUR ITINERARY
Day

01

Hello, Havana

Welcome to Cuba. Your adventure begins in the nation's charismatic capital, where a private transfer will be waiting to escort you to central Havana. You'll be staying in a casa particular – Cuba's answer to a boutique hotel – full of local flavour. Once notorious for its Mafia connections, this part of town is now heralded as a lively hub for bars, cafes and nightlife. You'll meet your group for a welcome cocktail (mojitos, naturally) at the hotel before heading to the atmospheric Old Town for a delicious family-style feast. Buen provecho!

Day

02

cycling & salsa

Start your day with a two-wheeled excursion around Havana, accompanied by retired elite cycling athletes known as Cuban Masters. These colourful characters know the city inside out, and together you'll explore the wooded valley of Almendares, through Plaza de la Revolución and into the Centro Habana district, with its grand plazas, ornate palaces and 19th-century churches. Here, you'll dismount at the edge of the Old Town, ready to venture into its labyrinthine streets on foot. Pause for lunch in a charming cafe, before spending an entertaining afternoon mastering the steps of salsa – an essential part of Cuban culture. Your energetic Cuban dance partners will accompany you to a paladar (local restaurant) for dinner, before escorting you to one of Havana's lively salsa clubs where you can show off your new skills alongside the locals.

Day

03

Road trip to Trinidad

It's time to hit the road, and today you'll be travelling by private minibus to the enchanting colonial town of Trinidad. The cross-country journey takes about four hours and you'll be stopping off en route to explore Zapata Peninsula National Park – a low-lying area of swamps and mangroves known for birdlife and crocodiles. Here, you'll visit Punta Perdiz, on the infamous Bay of Pigs, where you'll have a chance to swim and snorkel in the fish-tank clear water and dine overlooking the rocky coast. Continuing to Trinidad, you'll check in at your casa particular in the heart of the city, before walking to a local restaurant for a cocktail-making class and dinner with your group.

Day

04

Local crafts & Cuban rhythms

Spend your morning exploring Trinidad on foot. Awarded UNESCO World Heritage status to protect its cobbled streets, pastel-coloured houses with red tiled roofs and ornate 19th-century churches, it's a perfectly preserved Spanish settlement seemingly frozen in time. You'll visit the nearby Valle de los Ingenios where wealthy sugar barons made their fortune, their opulent mansions now crumbling into ruin. You'll visit a local initiative teaching youngsters traditional skills such as lace-making, dance and art. And you'll try your hand at pottery under the guidance of a local family. This afternoon, it's time to hit the beach where you'll enjoy a BBQ and drinks. Later, you'll be feeling the beat of local rhythms with a Cuban drumming class.

Day

05

Ziplining & reggaeton

After breakfast, prepare to get your adrenaline pumping on a thrilling zipline tour. Hang on tight as you soar across the river and through the trees with the forest beneath your feet. Back on solid ground, you'll follow a trail through the forest to a waterfall where you can swim in the clear waters. Then it's back to Trinidad for lunch with time to relax before this evening's activities. You'll meet with some locals for a fun introduction to reggaeton – a free-spirited style of dance that's become a Latin American phenomenon. Having learnt the art of shoulder pops, body waves and lower body isolations, you'll head to one of Trinidad's night-time hotspots to let yourself loose on the dancefloor.

Day

06

Modern music & cultured clubbing

Today, you'll leave Trinidad behind as you travel back to Havana. You might want to use the journey to catch up on some sleep or reflect on your trip so far. On arrival, there's more creative buzz in store, as you head to a recording studio in the city and meet some of Cuba's contemporary musicians. Learn all about Havana's modern-day music scene, before heading to one of Havana's best venues: the Fabrica de Arte Cubano (FAC). A unique nightclub art gallery warehouse, you can expect anything from fashion shows and improvised theatre to jazz ensembles and live DJ sets. No two evenings are ever the same but you're guaranteed a good night out.

Day

07

Classic cars & star-lit cocktails

Your last full day in Havana will begin with a visit to Beyond Roots – an organisation that offers a fascinating insight into the Afro-Cuban cultural heritage. Here, you'll find out about the local Santeria religion, which is practised by many Cubans. The afternoon is yours to explore the UNESCO-listed Old Town, with its beautiful ruins and historical atmosphere. Then, it's time for one last Flash Pack experience. Early evening, you'll gather with your group of new friends to embark on a tour of greater Havana. But naturally, you'll be doing it in style, in a fleet of 1950s convertible cars, for which the city is famous. Cruising along the sweeping waterfront as the sun sets over the ocean is an unforgettable experience. End the night with dinner and cocktails at an upscale paladar, toasting your new amigos beneath the starry Caribbean sky.

Day

08

Hasta luego, Cuba

Today, you'll be saying goodbye and making your way to the airport – your Pack Leader can assist you in arranging a transfer. While your adventure in Cuba comes to an end, another adventure begins – perhaps in Costa Rica? Take a look at our itineraries and see how you can extend your escape.
OUR FAVOURITE HOTELS
Throughout this trip you will be staying in casas particulares (privately owned properties). Although not up to luxury hotel standard, what they lack in facilities they make up for in charm and local character. Here's an example of a casa we use in Havana. The places you'll stay for your departure will be shared with you one month before you go.
Boutique 25 Y G, Havana
Set in a beautiful colonial-style mansion in the heart of leafy Vedado, this intimate 8-room casa features a tasteful mix of modern and vintage furniture, and vibrant Cuban artwork. Head up to the top-floor solarium for sundowners – and amazing views over the city and sea.
Important Notes
Which airport do I need to fly into? Plus airport code

Fly into and out of Havana José Martí International Airport (HAV).

It's also possible to fly into Varadero Airport (VAR) but the transfer time from Varadero is 2 hours. An additional transfer cost to/from Varadero is available on request.

What time should my flight arrive (in time for the welcome meeting)?

Before 4 pm ideally. The welcome meeting and dinner will be from 7 pm onwards starting at the hotel, which is located approximately 30 minutes away from the airport.

Note that baggage claim in Cuba can be very slow, so don't feel alarmed if your bags take a long time to appear.

What time should my flight depart on the last day?

There are no activities planned for the last day, so leave any time you wish. The airport is approximately 30 minutes away from your final hotel. 

Are airport transfers included?

If you arrive on Day 1 of your adventure, or you book pre-tour accommodation with us, your airport arrival transfer will be included. If you book alternative pre-tour accommodation or are arriving by another mode of transport you must arrange your own arrival transfer.

Arrival transfers are private to Flash Pack and will be in groups depending on flight times. Sometimes this means waiting in the airport for a short while until other flights have arrived.

We don't offer a departure transfer as Flashpackers leave at different times of the day and many stay for extra nights. We will offer you support with finding a local taxi, which will cost around 40 EUR.

Do I need an ESTA if travelling via the USA after coming back from Cuba?

If you're flying via the USA, after visiting Cuba you will not be able to enter the USA on an ESTA. Please bear this in mind when booking flights, and arrange an appropriate visa if necessary to ensure a smooth return journey home.

Are tips included?

Tips are not included in this adventure. Your Pack Leader can advise on suitable amounts to tip local activity guides or services where appropriate, and we will provide a suggested tipping budget closer to your departure date. Please note that all tipping is optional and will depend on what you feel comfortable with.

What standard of accommodation should I expect?

The accommodation choices in Cuba are plusher than your average Cuban dwelling, but not quite up to Flash Pack's usual high standards. However, we are staying in some of the best places in each location. Casas particulares (privately owned properties) are some of the most charming places to stay but room sizes vary and we may need to split the group into different accommodation, as casas rarely have more than six rooms.

Regardless of where you stay in Cuba, power cuts and breaks in hot water are sometimes unavoidable, but we'll always make sure hotels or casas are clean and comfortable, with rooms that are truly unique. Sometimes hotels/casas cancel on us at the last minute, so with this in mind, we always have a backup hotel/casa of a similar standard.

Bear in mind that most hotels in Cuba have thin walls, so be prepared for background noise. For example, there may be music in the street that you can hear from your room. If you're a light sleeper, it's a good idea to bring ear plugs.

What is travelling in Cuba like?

Cuba is a country that is changing rapidly and travellers need to be prepared that things might not always go according to plan: basic itinerary changes will likely happen, along with the odd power cut. There is often baffling red tape and the simple luxuries that we take for granted – such as air conditioning and toilet seats – are often missing in this beautiful country. However, those who love the odd surprise and the charm of visiting places a little different to home will absolutely fall in love with Cuba.

Is there WiFi in Cuba?

Mobile roaming isn't easily accessible in Cuba and it's super expensive so best to turn it off when you land in Havana and get used to connecting via WiFi only, which is accessible in your accommodation. Don't expect to connect while moving around from A to B. If you need to be constantly connected to the internet, this trip may not be for you. However, it's the perfect excuse for those who want to unplug and appreciate local culture.

Will I need a visa?

If you're entering Cuba as a tourist, you'll need to get a Pink or Green tourist card before you travel.

Pink is for anyone arriving in Cuba directly from the US only – including transit through the USA.

Green is for travel to Cuba from any other country, regardless of nationality. 

Both tourist cards are valid for 90 days from the day of entry into Cuba and can be extended by a further 90  days if required.

NOTE: it is essential for all travellers to buy a visa for entry into Cuba.  For most nations, this is as simple as buying a green "Tourist Card" and hopping on the plane. However, if you are travelling from the USA or via the USA, regardless of your passport, you will be obliged to travel with a Pink visa. The pink visa simply tells Cuban authorities you came into Cuba from the USA. 

PINK TOURIST CARD 

Travel from the USA to Cuba is complicated by the US Embargo on Cuba. According to the US Office of Foreign Assets Control (OFAC)  regulations, no travel to Cuba for tourism is permitted.  However,  you can travel to Cuba under one of the categories for travel permitted by OFAC under a general license (for example, travel, which offers Support for the Cuban People).   

If you fly direct from the USA or travel through the USA – you'll need to purchase a Pink Tourist Card.

This is a Cuban government requirement and has nothing to do with US Sanctions on Cuba. The Pink Card simply states that the passenger entered Cuba from USA. (Nationality is not important.) 

If you're travelling to Cuba direct from the USA, you'll need to satisfy US authorities that your trip complies with OFAC regulations.

(Most people travel under the Support for the Cuban People category.)

This is the General licence (you don't have to apply for this just tick the box for this – it's not a physical document).

If you're travelling to Cuba directly from the USA – regardless of nationality, you'll need to ensure that you comply with OFAC Regulations on travel to Cuba (we are aiming to update our itinerary to offer simple process for passengers travelling from or through the USA).

You'll need to prove that you're complying with these regulations by travelling under a General License to travel to Cuba.

Usually, this includes carrying a copy of your itinerary to prove that your trip is compliant.

That doesn't mean you have to carry a printed licence with you. It simply means that your trip complies with one of the 12 categories of permitted travel to Cuba outlined by the US Government.

Whatever you do, don't say you're going to Cuba for tourism! 

The US Embargo on Cuba forbids travel for tourism to the island. And it places some limitations on where you can stay and what you can do whilst in Cuba.

Important information about travel to Cuba for US Citizens, US residents and people travelling from or through the USA

You'll need to bring the following items with you;

Return Travel Documents

Valid Cuban Tourist Card/Visa

Certification of Travel Form (click to access + download)

LINK TO BE ADDED

Valid Passport — valid for at least 6 months after scheduled departure

Evidence of Sufficient Funds for Minimum Financial Needs

Proof of Travel Medical Insurance

For up to date information for US citizens travelling to Cuba, please see the U.S. Department of State International Travel Information here.

Flash Pack provides legal tours to Cuba for Americans under the 'Support for the Cuban People" category (§ 515.574); to be declared when selecting from the 11 permitted categories of travel.

United States law specifies that to comply with this category, travellers must engage in the full-time schedule of activities provided by our program. The responsibility of tracking and recording activities and interactions with Cuban people is on the onus of the traveller which will be encouraged and facilitated by your tour leader.

The US government is allowed to ask you for receipts and records from your trip to Cuba for up to five years.

US citizens are advised to keep all travel documentation for a period of 5 years.

Finally, the Cuban government has declared that travel insurance is compulsory for all travelers. Proof of insurance may be requested at Havana Airport by immigration officials.

GREEN TOURIST CARD

If you're flying to Cuba from anywhere else in the world but the USA, you need to buy a Green Tourist Card.

You can apply online here: 

https://www.cubavisa.uk/

  

E.g. currently if Flashpackers are flying from Cancun (Mexico) or from Toronto (Canada) they need to buy a Green Tourist card, regardless of nationality.

Where can I buy my visa? 

It may be included in the plane ticket by your airline. Very few airlines (mainly the ones flying from Canada) do this, but some distribute the cards on board, with the price being included in the plane ticket.

You may buy it at the boarding gate while checking in. This option is available in many airports, but you should still make sure that your airline does sell the cards at the gate in advance, as some do not have this service.

It's your responsibility to check with your airline whether they sell the visa either at check-in or on the plane.

You may buy your card online. You can apply online here: https://www.cubavisa.uk.  

You can buy it from the Cuban embassy in your country. This is a good option, because the cards are available at all embassies, and you won't have to depend on your airline, and the embassies don't charge an extra price for the card. You may buy it at the airport on arrival. 

WARNING – if you don't have a visa before you check in, you won't be allowed to board the plane. 

Health insurance

Cuban authorities require all visitors to have valid Health Insurance Cover before entering the country.

This is difficult to buy when you're travelling from the USA. We recommend Asistur S.A. the local Health Insurance provider. The approximate cost per person is USD5 per day. Insurance companies do not have contracts with Cuba so if you have a medical emergency while in Cuba, your insurance company will ask you to pay in advance for treatment and you'll get a refund once you return.

However, if you buy local Asistur insurance, medical expenses will be paid for upfront. Please double check the terms and conditions with your insurance provider. You'll need to have some cash just in case. 


Is there specific legal advice for US citizens visiting Cuba?

Legal advice regarding Cuba

**Itinerary and customer documentation**

The itinerary complies with the OFAC regulations relating to both activities that you have scheduled and the lack of "free time."
US citizens need to bring the following items with them:

Return Travel Documents
Valid Cuban Tourist Card/Visa
Certification of Travel Form
Valid Passport—valid for at least six months after scheduled departure
Evidence of Sufficient Funds for Minimum Financial Needs
Proof of Travel Medical Insurance

Please keep all travel documentation for a period of five years;

US citizens please refer to https://travel.state.gov/content/travel/en/international-travel/International-Travel-Country-Information-Pages/Cuba.html for up-to-date information for US citizens traveling to Cuba:

"Flash Pack provides legal tours to Cuba for Americans under the 'Support for the Cuban People" category (§ 515.574); to be declared when selecting from the 11 permitted categories of travel. United States law specifies that to comply with this category, travelers must engage in the full-time schedule of activities provided by our program. The responsibility of tracking and recording activities and interactions with Cuba people is on the onus of the traveler which will be encouraged and facilitated by your tour leader. The US government is allowed to ask you for receipts and records from your trip to Cuba for up to five years."

Travel insurance

"The Cuban government has declared that travel insurance is compulsory for all travelers. Proof of insurance may be requested at Havana Airport by immigration officials."

Are there any other terms and conditions for this trip?

Travel to certain destinations may involve greater risk than others. Flash Pack urges Travelers to remain informed on a daily basis as to current news, as well as to review travel prohibitions, warnings, announcements and advisories issued by the United States Government prior to booking travel to international destinations. Information on conditions in various countries and the level of risk associated with travel to particular international destinations can be found at http://www.state.gov, and http://www.cdc.gov. In addition, you should consult with government websites to ensure that you are in compliance with all requirements for admittance into that country, including COVID- 19 requirements, as well as understanding local laws that govern travel within a country, such as medical tests and tracking. It is your responsibility to be aware of any and all requirements for admittance to a country or state, including Covid-19 requirements. Should you choose to travel to a country that has been issued a travel warning or advisory, Flashpack will not be liable for damages or losses that result from travel to such destinations.

It is the responsibility of each traveler to obtain and carry a valid passport, visa(s), inoculations, and all other documents required by applicable government regulations. For up to date requirements US citizens should visit www.travel.state.gov. When travelling domestically within the USA or internationally, the U.S. Transportation Security Administration (TSA) and U.S. Department of Homeland Security (DHS) advise that everyone carry at least two forms of acceptable identification in order to board a flight, found here: http://www.tsa.gov/traveler-information/acceptable-ids. Flashpack strongly recommends that you take into account that certain countries will not admit a passenger if their passport expires within six (6) months of the date of entry. Non-USA citizens may require additional documentation. Children and infants also require all such travel documents. Minors traveling with one parent, and/or without both parents, may be stopped and not admitted, unless authenticated and verified consent forms are provided to the authorities.

Recommended inoculations for travel may change and you should consult your practitioner for current recommendations before you depart. It is your responsibility to ensure that you meet all health entry requirements, obtain the recommended inoculations, take all recommended medication, and follow all medical advice in relation to your trip. Inoculation requirements can be found on the Center for Disease Control website at https://www.cdc.gov/.

You acknowledge any failure to strictly comply with these requirements may result in denied boarding or an undue delay at an airport security checkpoint causing traveler to miss flight(s), and subsequent scheduled travel bookings tours.  Flash Pack bears no responsibility for advising and/or obtaining required travel documentation for you, or for any delays, damages, and/or losses including missed portions of your vacation (or the entire vacation) related to improper documentation or government decisions about entry.

What do I need to bring?

A full packing list will be sent to you upon booking, but here are a couple of things to know in advance:

You need to bring everything – from medicine to toiletries – with you to Cuba as it will be hard, if not impossible, to get things like paracetamol, deodorant or ear plugs once there.
Tap water in Cuba is not drinkable – we recommend bringing a water-filter bottle so you can always have a fresh supply of drinkable water, rather than having to source single-use plastics and/or rely on bottled mineral water always being available.
Food choice is scarce in Cuba and there's not a lot of variety, so it's a good idea to bring snacks from home.
If you're vegan, you might want to consider bringing some nuts and nut butter to supplement your diet, as traditional Cuban meals often revolve around meat. Having said that, you'll find plenty of veggie side dishes, such as beans, chickpeas, sweet potato and salad.

Keen snorkellers might want to bring their own mask and snorkel, however local equipment will be available to rent.

Will this itinerary change?

Shortages and unforeseen circumstances are part and parcel of Cuban life. But one of the benefits of travelling with an organised tour company is that we can help you navigate bureaucracy and bumps along the road. All we ask, is that you arrive with a sense of adventure and an understanding that unlocking the richness of Cuban culture doesn't always align with clear-cut comfort.

What currency should I bring?

Euros, in small denominations, is the currency to bring. US dollars are accepted but they are no longer king, due to their chequered past in Cuba. You'll get a better exchange rate with euros.

Before heading to Cuba, check that your bank card can be used in the country (if your bank is US owned, then your card won't work in Cuba due to the US Embargo on Cuba). As currency at ATMs and CADECAs can be limited, you'll need to bring plenty of cash.

NOTE: bring both cash and a bank card so that you always have a backup way to access money. 

Everything will be priced in Cuban peso once there, but locals will happily let you pay in euros and give you change in local currency. If you're keen to get hold of Cuban pesos, use a local CADECA or 'casa de cambio' money exchange (there are a few ATMs in Havana and Trinidad but these shouldn't be relied on for cash). Avoid the airport exchanges and wait until you get to Havana instead.

What sort of insurance do I need?

Everyone who travels with Flash Pack must have travel insurance for their total travel time. This needs to start from the moment you set off on your adventure, to when you arrive back home. It's a legal requirement to have medical insurance for entry into Cuba. For most Europeans, this will be included as part of your travel insurance. US citizens can buy health insurance on arrival at Jose Marti International Airport. Your Pack Leader will be on hand to help.

What level of fitness do I need for this trip?

You'll need a reasonably level of fitness for this trip. The most challenging activity is the Day 2 cycling tour of Havana, which covers around 10 miles and includes some uphill sections.

What are the drive times like?

The longest drive on this trip is from Havana to Trinidad, which takes about 4 hours and includes a stop at Zapata Peninsula National Park for swimming and snorkelling. 

What are the Covid-19 requirements for visiting Cuba?

Due to the changeable nature of Covid-19 entry requirements, we strongly advise Flashpackers to consult the travel advice issued by your local consular services well in advance of your departure date. Some countries do still require travellers to comply with pre-arrival testing and/or vaccination requirements. Links to the key consular services can be found on our Safety page.

What other vaccinations and medication will I need?

We recommend checking with your local travel clinic six to eight weeks before your trip to see if any medications or vaccinations are required.
OUR PROMISE
Joining the Flash Pack comes with a few special guarantees
Similar Trips
9 days in The Americas
Mexico in Colour
9 days in The Americas
Vibrant Colombia
9 days in The Americas
Untamed Costa Rica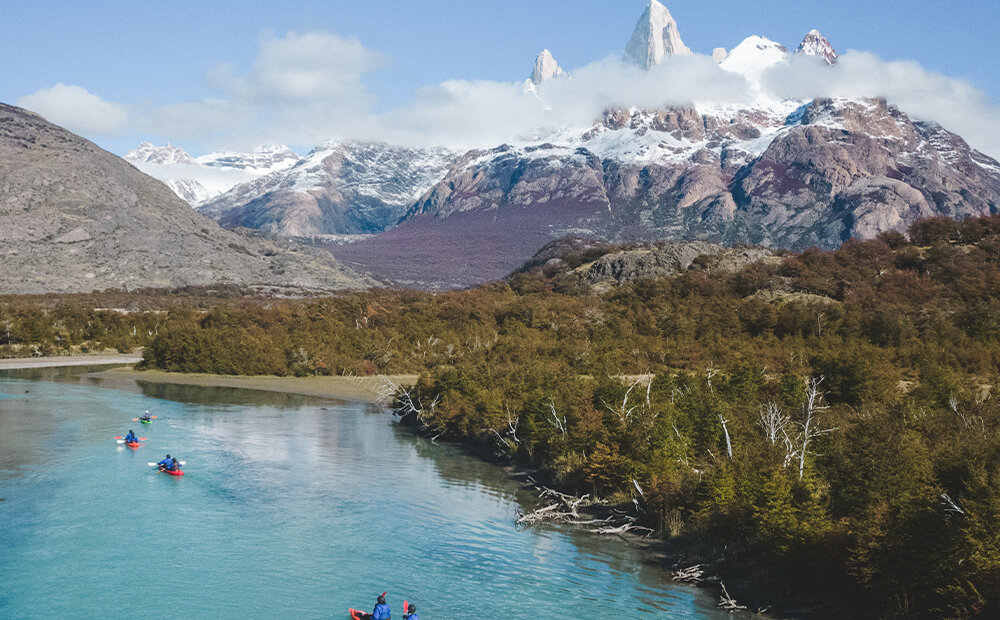 10 days in The Americas
Ultimate Argentina
Subscribe to our newsletter
SIGN UP TO OUR NEWSLETTER
Hear about our new adventures before anyone else
Hear about our new adventures before anyone else.
Be the first to hear about exclusive Flash Pack offers.
Access exciting competitions.
Receive weekly inspiration and travel stories from solos just like you.