Exclusive Croatia
Take a private speedboat to isolated snorkelling spots, kayak down waterfalls and dive into Croatian cuisine
Overview
Itinerary
Accommodation
Important Notes
Unique Experiences
Paddle atop crystal-clear waters and ride over gentle cascades in Mrežnica
ABOUT THIS TRIP
Golden-hued towns lapped by sparkling azure waters, picturesque off-shore islands and some of the best food on the continent; Croatia is the Mediterranean dream come to life.
It's a summer playground for those that want a little bit of everything: good food, perfect beaches, vineyards, waterfalls and island exploration. On this Flash Pack adventure, you'll get to experience all of this, and more. 
But what do we mean by 'and more'? Well, how do speedboat transfers and stand-up paddleboarding tours sound? Or an alfresco BBQ party at the end of the river you've just kayaked down waterfalls on? Eight days in Croatia with Flash Pack isn't just well-worn paths to well-known highlights. It's private rib boats to isolated snorkelling spots. It's fine dining in idyllic restaurants where a dip in the sea is encouraged between courses. And it's cycling through rugged, unspoilt scenery before sampling local wine and deliciously fresh oysters.  
You see, when we say this is Croatia, 'and more' – we really do mean it. 
PACKAGE INCLUDES
Exclusively for people in their 30s & 40s
All activities mentioned on the itinerary
7 breakfasts, 3 lunches, 2 dinners
Stay in hand-picked 4-star hotels
We offset 0.37 tCO2e (carbon) per person on this trip
Private minibus & speedboat
Arrival airport transfer
Accommodation in twin rooms
Max 12 travellers per group
Experienced Pack Leader with you throughout the trip
Flashpackers must provide evidence that they have purchased travel insurance for the duration of their adventure. Remember, flights aren't included and prices are based on sharing a twin room. If you'd like to upgrade to a single room, you can add this during the booking process or by contacting our Customer Experience team.
DETAILED ITINERARY
Day

01

Food immersion in Zagreb

Welcome to Zagreb and the first of many boutique hotels. You'll have a chance to check in and relax whilst the rest of your group arrives, before heading out for an immersive history and food tour through the backstreets of the town. One of the oldest cities in Central Europe, the architecture, cobbled streets and soaring church spires of Zagreb provide a visual feast, so the stories you'll hear and delicacies you'll try will only bring to life the charm of this place even more. On your culinary journey, you'll stop at La Struk for a traditional Zagreb dish called Strukli – just remember to leave enough room for your welcome dinner at the award-winning and atmospheric Didov San (meaning grandpa's dream) where you'll feast on authentic dishes in a timeless setting.

Day

02

Waterfall kayaking

This morning you'll be taken into Mrežnica, a world of emerald rivers, cascading waterfalls and secluded forests. Here, your kayaking adventure will take place. Kitted out and aboard your kayaks, you'll spend hours paddling atop calm crystal-clear waters and riding over gentle waterfalls, whilst also having the chance to wild swim and leap into deep pools. Eventually, you'll reach an area where a BBQ has been set up for your own private alfresco event. With locals cooking up a veritable feast using fresh local ingredients, spend some time as a group bonding and reflecting on the beauty you've already seen in just two days.

Day

03

UNESCO lakes & waterfalls

Plitvice Lakes National Park is a region of forested beauty, famous for its shimmering lagoons and waterfalls. A UNESCO World Heritage Site, it's a hugely popular spot (for good reason), but we'll be getting you up early to enjoy the area alone (or as near to alone as possible). As the soft morning light begins to intensify and light up the colours of the lakes that are connected by 92 waterfalls, you'll be taken on a private guided tour by foot and electric boat. Then it'll be on to Split where you'll have a free evening to chill by the pool, go out for dinner or explore as you please – if it's the best views of the city you're looking for, you might consider climbing the bell tower of St Domnius Cathedral.

Day

04

Private boat to lagoon beauty

This is the kind of day most people dream of when they think of a summer in Croatia: a day of exploring stunning islands and crystalline lagoons on your very own private speedboat. Seeking out the most idyllic spots for swimming and snorkelling, you'll also stop off at a chic beach club – where you'll have time to live the Croatian beach club experience – before heading to a tavern where you can buy a local lunch. Feeling sunkissed, you'll return to Split for an evening at leisure. Please note that the itinerary on this day could be changed depending on weather conditions.

Day

05

Cycling, wine & local food

Today you'll be making your way from Split to Dubrovnik, but you'll be stopping for picturesque cycling, a local lunch and wine along the way. Cycling to Trstenik, you'll pass craggy mountains, sweeping valleys and idyllic cerulean coves, so there'll be plenty of photo opportunities. At the end of your bike ride, you'll be rewarded with lunch at a family-run restaurant before being transported to Ston. A stunning medieval town famed for its oysters, here you'll get a chance to sightsee before heading to a local wine bar to taste the areas finest wines and (of course) some oysters. Afterwards, you'll continue to your Dubrovnik hotel where you'll be spending the next three nights.

Day

06

Gourmet cooking with a local family

This morning, you'll be picked up and driven into the countryside to meet a local family at their old stone house. They'll be taking you on a culinary journey as you cook simple, fresh and authentic food with them. After your homemade welcome drink, you'll go out into the lush garden to pick the required ingredients, and be led through an age-old Croatian recipe, finally getting to dine on the masterpiece you've no doubt created for lunch. Tonight, you'll have some free time in iconic Dubrovnik, one of the world's most magnificent walled cities and UNESCO World Heritage Sites. Get your bearings in its labyrinthine-walled old town, kick back with an ožujsko, or head down to the harbour for a twilight stroll.

Day

07

Speedboats & SUP

You'll spend your last day in style as you hop aboard a speedboat for your transfer to the picturesque island of Sipan, just off the coast of Dubrovnik. Upon arrival, you won't be on dry land for long – you'll spend this morning sharing laughs with your group as you try to master the art of stand-up paddleboarding. You'll paddleboard your way across the idyllic bay until you reach BOWA (Best of What's Around) restaurant – a Robinson Crusoe-inspired getaway, right on the water's edge, hugged by carob, fig and olive trees. Here, you'll enjoy a leisurely lunch – think fresh fish, hand-picked vegetables and homegrown fruit, all washed down with a glass of Pelješac dingac wine. Sated and sunkissed, you'll transfer back to Dubrovnik for a three-course farewell dinner with your group. What better way to end your exclusive, immersive Croatian adventure?

Day

08

Farewell, Croatia

It's that time. Bid farewell to your new friends and make your way to the airport, happy in the knowledge you've seen a side to Croatia that few others have had the chance to see. A hard feat in today's much-explored, much-photographed world.
OUR FAVOURITE HOTELS
Here's a taste of the hotels we sometimes use on this adventure. The hotels you'll stay in for your departure will be shared with you one month before you go.
Canopy by Hilton, Zagreb
The industrial chic aesthetic at this city centre hotel pays homage to its former life as a chocolate factory. Think over-sized vintage posters, a bright funky bar and signature Canopy beds to ensure a good night's sleep after exploring Zagreb's vibrant street life.
Hotel Neptun, Dubrovnik
On the tip of a peaceful peninsula with sea views all around, this high-rise modernist hotel is an Adriatic gem. Guests have access to 3 pools, 5 restaurants, a wellness centre and watersports equipment – what more could you want?
FENOMEN PLITVICE
Nature meets comfort at this charming lakeside resort, with a cluster of traditional wooden cottages featuring rustic-chic interiors. Sample regional specialities such as trout, wild boar and truffle ravioli or take a hike through the self-guided woodland trails.
Important Notes
Which airport do I need to fly in and out of? Plus airport code

Fly into Zagreb Airport (ZAG) and out of Dubrovnik Airport (DBV).

What time should my flight arrive (in time for the welcome meeting)?

Please try to arrive in Zagreb before 2 pm on Day 1, although we will arrange a group transfer whatever time you arrive.

What time should my flight depart on the last day?

Feel free to depart at your own leisure on Day 8, but we recommend taking an afternoon flight so you can relax in Dubrovnik before you fly home.

Are airport transfers included?

If you arrive on Day 1 of your adventure, or you book pre-tour accommodation with us, your airport arrival transfer will be included. If you book alternative pre-tour accommodation or are arriving by another mode of transport you must arrange your own arrival transfer.

Arrival transfers are private to Flash Pack and will be in groups depending on flight times. Sometimes this means waiting in the airport for a short while until other flights have arrived.

We don't offer a departure transfer as Flashpackers leave at different times of the day and many stay for extra nights. We will offer you support with finding a local taxi.

Will this itinerary change?

Please be aware that the itinerary, activities and hotels are subject to change. These changes can happen with little notice due to availability, poor weather, seasonal changes, or other circumstances beyond our control – but we'll always do our best to ensure it has little impact on your experience. From time to time, we may also make changes to your itinerary to try out new ideas and keep things fresh and exciting.

Do I need a visa?

You do not normally need a visa if you're visiting as a tourist from the EU, UK, USA, Australia or Canada. Please check with your local consulate/embassy if the country you are travelling from requires a visa. 

From 2024, ETIAS travel authorisation will be an entry requirement for visa-exempt nationals travelling to European countries https://travel-europe.europa.eu/etias/what-etias_en.

We recommend that you have at least six months validity remaining on your passport and can show a return ticket.

What are the Covid-19 requirements for visiting Croatia?

Due to the changeable nature of Covid-19 entry requirements, we strongly advise Flashpackers to consult the travel advice issued by your local consular services well in advance of your departure date. Some countries do still require travellers to comply with pre-arrival testing and/or vaccination requirements. Links to the key consular services can be found on our Safety page.

Will we be staying in Dubrovnik's old town?

Due to high demand for hotels in the centre of Dubrovnik, we've chosen to stay at the beachfront Hotel Neptun this year as we believe it offers best value for money and meets our high Flash Pack standards. Your Pack Leader can help you arrange a taxi into Dubrovnik (10 minutes) if needed.
OUR PROMISE
Joining the Flash Pack comes with a few special guarantees
Similar Trips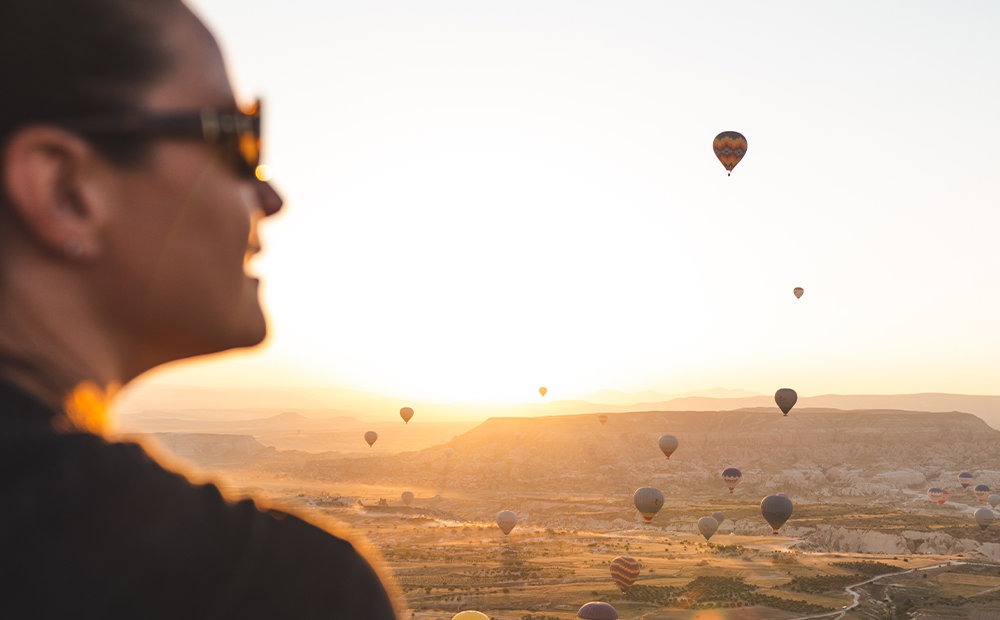 8 days in Turkey
Classical Turkey
8 days in Asia
Untold Jordan
12 days in Sri Lanka
Inside Sri Lanka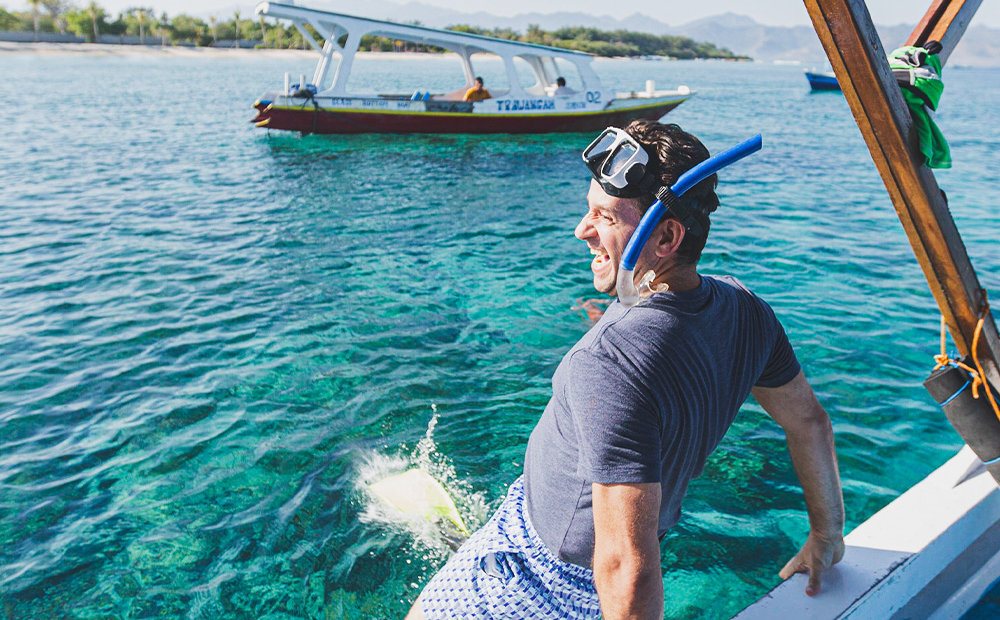 12 days in Asia
Bali & The Gilis: Island Adventures
Subscribe to our newsletter
SIGN UP TO OUR NEWSLETTER
Hear about our new adventures before anyone else
Hear about our new adventures before anyone else.
Be the first to hear about exclusive Flash Pack offers.
Access exciting competitions.
Receive weekly inspiration and travel stories from solos just like you.