Off-Grid in Thailand and Laos
Travel by tuk tuk deep into Chiang Mai's countryside, drift down the Mekong in a private boat & meditate with a master
Off-Grid in Thailand and Laos
Overview
Itinerary
Accommodation
Important Notes
Unique Experiences
Journey by tuk tuk through Chiang Mai's untouched countryside, passing remote villages and secret waterfalls
About your trip
Far from the madding crowds of Bangkok, this rural adventure propels you deep into the wilds of a South East Asia you could only imagine.
Secret waterfalls, bustling night markets and languorous days spent drifting down the Mekong; 10 days in Northern Thailand and Laos with Flash Pack might be the antidote to modern living we all need.
First stop: Chiang Mai, where you'll hunt down the best-kept Thai street food secrets and sip on rice whisky with new friends. In the surrounding misty countryside you'll travel by tuk tuk past remote villages and snoozing water buffalo, before stopping for a picnic lunch at a hidden waterfall. There'll be moments of complete serenity as you float slowly down the Mekong River in Laos or sit down to meditate with a Buddhist master at Wat Suan Dok temple. And even more moments of wonder as you meet – and cook with – tribespeople living in the mountains of the Golden Triangle, and rise at dawn to watch the atmospheric alms-giving ceremony amongst Luang Prabang's splendor.
From street barbecues and tuk tuk adventures to quiet prayers and river boating, this is an off-grid adventure for anyone looking to escape it all. Whatever 'it' is.
Ready to go?
What's Included
Accommodation in twin rooms
Max 14 travellers per group
Exclusively for people in their 30s & 40s
Arrival transfer included
All activities mentioned on the itinerary
9 breakfasts, 5 lunches, 4 dinners
Experienced Pack Leader with you throughout this trip
Stay in hand-picked 3-5 star hotels
Private minibus & Mekong river cruise
Flashpackers must provide evidence that they have purchased travel insurance for the duration of their adventure. Remember, flights aren't included and prices are based on sharing a twin room. If you'd like to upgrade to a single room, you can add this during the booking process or by contacting our Customer Experience team.
Your Itinerary
Day

01

Welcome to Thailand

You've arrived in Chiang Mai, the laid-back antithesis to (beautifully) manic Bangkok. Here you'll never be too far from lush forests and cascading waterfalls, whilst an ancient centre boasts quaint markets and impressive monasteries. Having been transferred from the airport to your boutique hotel close to Chiang Mai's ancient heart, you'll have the chance to meet your fellow travellers over a welcome drink before heading out on your first adventure: an immersive street food tour. Wandering through the South Gate of the old city, you'll make your way to the traditional street food market that opens every evening. Here, with your local Pack Leader to guide you, you'll sample numerous local Thai delicacies, from fish ball soup and Thai sweets to (plenty of) rice whisky. Oh, and let's not forget the edible insects. Anyone? 

Day

02

Mountain tuk tuk adventure

Today is a true highlight. This morning you'll head off into the countryside on a guided tuk tuk expedition. You'll venture down rural roads to Wat Doi Sapanyoo temple, with its huge Buddhas and ornate pagoda. You'll travel in convoy past rice fields and friendly farmers, stopping for a picnic lunch at a small waterfall surrounded by pristine forest. And you'll even have the chance to try driving the tuk tuk yourself. The icing on the cake? After lunch, you'll swap your vehicle for a bamboo raft and float gently downstream through the Mae Wang Valley. Back in Chiang Mai the immersive adventures continue as you visit Wat Suan Dok to meet with one of the temple's resident Thai Buddhist monks and enjoy a private guided meditation. This is the South East Asia you dreamt of.

Day

03

Go slow in Chiang Mai

Thailand's cultural heartland is home to a carefree community of artists and digital nomads, drawn by its beautiful old architecture and an easy-going lifestyle. It's an easy-going lifestyle we encourage you to embrace on this free day in Chiang Mai. After your mountain adventures yesterday, you might want to simply sprawl by your hotel pool, or pop into town for its galleries and shops. Your Pack Leader will be on hand to guide you towards the very best eats, historic sites and markets. In the evening, take a stroll around the thriving Night Bazaar, home to artisan crafts and some exotic flavours.

Day

04

Hill tribe immersion

Today you'll travel northeast through forested peaks to Chiang Rai, Chiang Mai's charming "little sister" city. Tucked away in the Northern Thai highlands, it's surrounded by dense jungle, paddy fields and hill tribe villages built from bamboo and banana leaves. You'll spend a very special afternoon visiting Hloyo Village, where you'll meet the tribespeople and learn about their beliefs and traditional way of life in harmony with nature. You'll visit the hand-built homes, meet local artisans and try your hand at crafting, before preparing a typical Akha meal using techniques passed down through the generations. Later, you'll take a stroll around Chiang Rai's Night Bazaar, where you'll recognise hill tribe crafts for sale.

Day

05

CHIANG RAI GLORY

Your day starts with a samlor (three-wheeled rickshaw) ride to explore Chiang Rai's quiet streets. Travelling at a slower pace, you'll be able to soak up the sights and sounds. After visiting the landmark gold monument to King Mengrai – founder of the city – you'll continue by samlor to Wat Phra Kaew temple, with its beautiful brass Buddha, and the fascinating Hilltribe Museum for its colourful ethnic displays. Next, you'll travel by road to the Disney-like temple of Wat Rong Khun with its unusual kanok architecture, covered in white glass. After a traditional Thai lunch overlooking the Kok River, it's back on the road to journey to the Golden Triangle, where the borders of Laos, Myanmar and Thailand converge. You'll visit the world-class Hall of Opium museum to learn about the opium trade, before a relaxed evening at your hotel overlooking Laos.

Day

06

Boat down the Mekong

Today you cross the border and embark on a languorous two-day boat trip down the Mekong, stopping off at a village overnight. Forget WiFi or crowds, and lose yourself to the gentle put-put of the slow boat, as you drink in the beautiful Laotian terrain. You'll pass mountain gorges, tropical forest and sandbanks lined by narrow fishing vessels in the Land of a Million Elephants (you may even spot one of these wonderful creatures, too). Make the most of the solitude to get stuck into a book and unwind. You may also want to take part in our simple cooking demonstration, where you'll learn how to make some basic Lao dishes. In the evening, you'll dock at the small village of Pakbeng, where the Mekong and Beng rivers meet. There'll be time to visit the local market and enjoy drinks by the river, before dinner at your hotel.

Day

07

Sacred caves & Luang Prabang

Today it's back to the serenity of the river with a few more hours more boating on the Mekong. You'll stop en route at Pak Ou, to explore the magnificent Tam Ting caves. Accessed by a rambling white staircase cut into craggy limestone cliffs, they sit high above the river, and are filled with thousands of Buddha statues. Back on-board, you'll enjoy a delicious lunch before gliding into the ancient town of Luang Prabang. A UNESCO World Heritage Site, this former royal capital is all about the charm. Expect French colonial buildings framed by pink bougainvillea trees, and monks in bright saffron robes strolling between gilded temples. Take a gentle amble around town and make like the locals with a friendly game of petanque. For dinner tonight, we recommend tucking into a traditional Lao BBQ, where you can grill your own meat over sizzling coal-filled blocks.

Day

08

Farm like a local

A day of exploring beckons, and you'll be up at sunrise to witness the alms-giving ceremony, a sacred tradition in Buddhist culture. It's an extraordinary sight to see hundreds of barefoot monks walk in silence, meditating as they collect their daily alms from devotees across the city. After this, you'll head to a community-run rice farm to spend a few hands-on hours learning how to plant and grow sticky rice, the ubiquitous dish of Laos. If you're not averse to getting grubby, you can even try ploughing the rice paddies with a mud-loving water buffalo (be sure to bring a change of clothes). After a rice-based lunch (naturally), your group will transfer to the beautiful Kuang Si Waterfall for a refreshing dip. Finish the day with a private Baci ceremony hosted by the local community, followed by a special dinner washed down with a round of Beerlao.

Day

09

Sunset cruising

A free day stretches ahead today and the delights of Luang Prabang beckon. Start with a lazy cappuccino at your hotel, before hiring bikes to pedal around this supremely pretty town. Stop to pick up some rice lollipops from the morning market, or order a fresh lychee juice from one of the cafés down by the river. Love temples? Check out the ornate Wat Mai palace, and the 16th-century Wat Xieng Thong with its famous 'tree of life' mosaic. Or climb the 355 steps up Mount Phousi, for 360-degree views of the town. Late afternoon, there's a final treat in store with a sunset cruise along the Mekong. You'll board a private boat and toast your fellow Flashpackers with delicious fresh cocktails as you drift into the fading sun. Your farewell dinner is in a top riverside restaurant where you'll taste some of Laos' finest cuisine – the perfect end to your Flash Pack adventure.

Day

10

Farewell, Laos

Flashpackers, it's time to say goodbye. Your guide can help you to arrange your transfer to the airport. If this has sparked a love for Southeast Asia, why not look to Vietnam and Cambodia?
Our Favourite Hotels
Here's a taste of the hotels we sometimes use on this adventure. The hotels you'll stay in for your departure will be shared with you one month before you go.
Maison Dalabua, Luang Prabang
Nestled in tropical gardens, 2 minutes from the Mekong, this serene spa hotel has elegant bungalows set around a lotus pond. Dining is alfresco by the pool or at the excellent Le Vetiver, and there are free bikes for exploring the town.
Sanctuary Pakbeng, Pakbeng
A boutique lodge on the banks of the Mekong in a remote part of Northern Laos. Kick back by the pool with its panoramic views and watch the coming and goings of river boats as traditional rural life unfolds around you.
Chiang Khong Teak Garden, Chiang Khong
In a prime position, right by the riverfront, this is Chiang Khong's smartest hotel. Rooms feature a harmonious fusion of traditional Lanna and contemporary decor, plus there's a riverside pool perfect for sundowners.
Important Notes
Which airports do I need to fly in and out of? Plus airport code

Fly into Chiang Mai International Airport (CNX) in Thailand, and out of Luang Prabang International Airport (LPQ) in Laos.

What time do I need to arrive (in time for the welcome meeting)?

Before 1 pm ideally. The welcome meeting and dinner will be at 5 pm starting at the hotel, which is approximately 30 minutes away from the airport.

What time should my flight depart on the last day?

There are no activities planned for the last day, so leave any time you wish. Your final hotel is approximately 15 minutes away from the airport. 

Are airport transfers included?

If you arrive on Day 1 of your adventure, or you book pre-tour accommodation with us, your airport arrival transfer will be included. If you book alternative pre-tour accommodation or are arriving by another mode of transport you must arrange your own arrival transfer.

Arrival transfers are private to Flash Pack and will be in groups depending on flight times. Sometimes this means waiting in the airport for a short while until other flights have arrived.

We don't offer a departure transfer as Flashpackers leave at different times of the day and many stay for extra nights. We will offer you support with finding a local taxi.

Do I need a visa?

Thailand
You do not need a visa if you're visiting as a tourist from the EU, UK, USA, Australia or Canada for up to 30 days. Please check with your local consulate if the country you are travelling from requires a visa. 

Laos
Most nationalities will require a visa to enter Laos which will be issued on arrival for 30 days. A passport size photo is required and will cost approx $40 (cash only). 

We recommend that you have at least six months validity remaining on your passport and can show a return ticket.

Additionally, be aware that airlines will now only allow boarding of flights to and from Laos if you have two blank pages in your passport.

What are the Covid-19 requirements for visiting Thailand and Laos?

Due to the changeable nature of Covid-19 entry requirements, we strongly advise Flashpackers to consult the travel advice issued by your local consular services well in advance of your departure date. Some countries do still require travellers to comply with pre-arrival testing and/or vaccination requirements. Links to the key consular services can be found on our Safety page.

What other vaccinations and medication will I need?

We recommend checking with your local travel clinic six to eight weeks before your trip to see if any medications or vaccinations are required.

What level of fitness do I need for this trip?

There are no particularly strenuous activities on this tour, so a moderate level of fitness is fine. 

What standard of accommodation should I expect?

Our accommodation at Pakbeng in Laos is basic and not up to Flash Pack's usual standards – but options are limited in this remote region and we only stay there one night.

Will this itinerary change?

Please be aware that the itinerary, activities and hotels are subject to change. These changes can happen with little notice due to availability, poor weather, seasonal changes, or other circumstances beyond our control. From time to time we may also make changes to your itinerary to try out new ideas and keep things fresh.
OUR PROMISE
Joining the Flash Pack comes with a few special guarantees
Similar Trips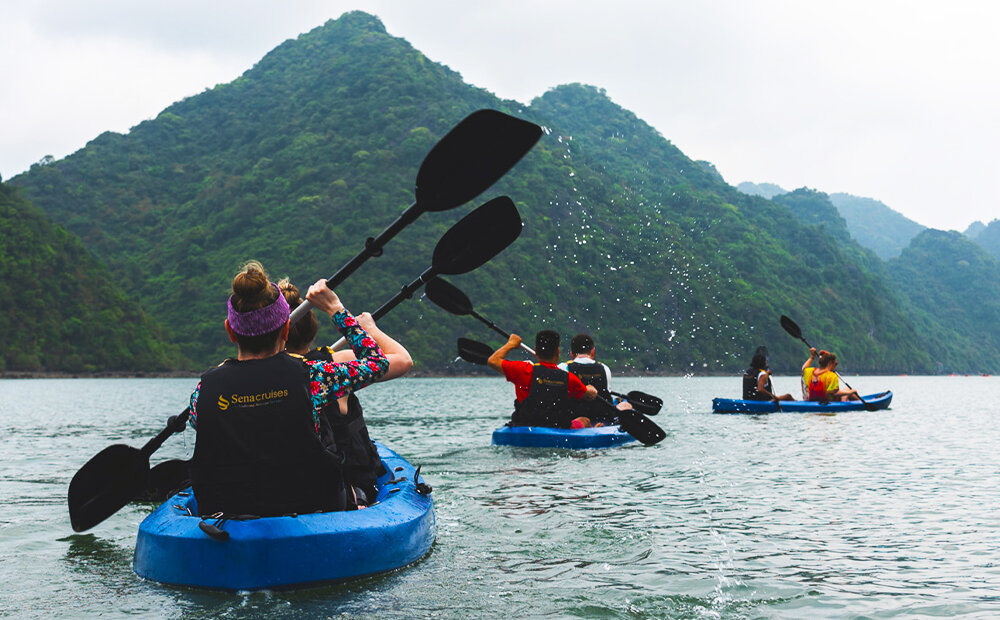 10 days in Asia
Secret Vietnam
9 days in Asia
Alternative Thailand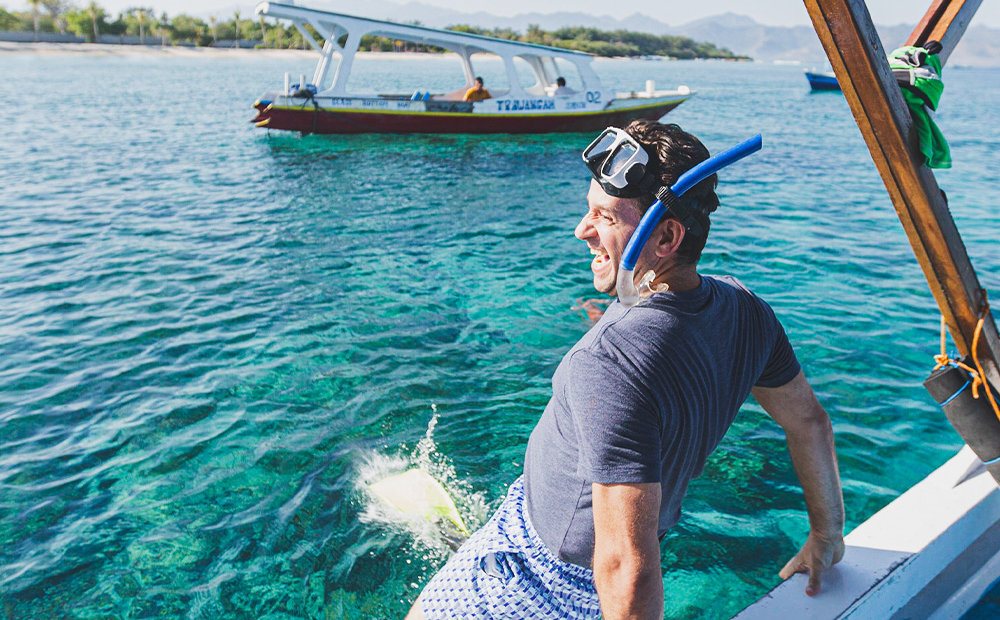 12 days in Asia
Bali & The Gilis: Island Adventures
14 days in Asia
Vietnam & Cambodia: Ancient Beauty & Emerald Isles
Subscribe to our newsletter
SIGN UP TO OUR NEWSLETTER
Hear about our new adventures before anyone else
Hear about our new adventures before anyone else.
Be the first to hear about exclusive Flash Pack offers.
Access exciting competitions.
Receive weekly inspiration and travel stories from solos just like you.