New Zealand: An Epic Journey
Swim with dolphins in Kaikoura, vineyard hop in Marlborough & cruise through Milford Sound
New Zealand: An Epic Journey
Overview
Itinerary
Accommodation
Important Notes
Unique Experiences
Search for inquisitive dusky dolphins off the coast of Kaikoura before donning a mask and snorkel and joining them in the water
About your trip
Solo travellers, this is a big one: 15 days of awe-inducing scenery and adventure through New Zealand's North and South islands. 
But what to expect from such an epic journey? Deep breath…travelling from Auckland to Queenstown, you'll swim with dusky dolphins in Kaikoura, tramp the Tongariro Crossing and vineyard hop through the world-famous Marlborough winelands. You'll take a nature cruise through Milford Sound and marvel at Rotorua's bubbling mud pools – not to mention kayaking on Lake Taupo and traditional Maori hangis…
If you're looking to really make the most of your two weeks off, you can't do much better than this.
What's Included
Accommodation in twin rooms
Max 14 travellers per group
Exclusively for people in their 30s & 40s
Arrival transfer included
Private minibus
All activities mentioned on the itinerary
Stay in hand-picked 3-4 star hotels
Experienced Pack Leader with you throughout the trip
14 breakfasts, 5 lunches, 3 dinners
Flashpackers must provide evidence that they have purchased travel insurance for the duration of their adventure. Remember, flights aren't included and prices are based on sharing a twin room. If you'd like to upgrade to a single room, you can add this during the booking process or by contacting our Customer Experience team.
Your Itinerary
Day

01

A Kiwi Welcome

Welcome to Auckland, New Zealand's biggest city, dubbed the 'City of Sails', with more boats per capita than anywhere else in the world. Touching down at the airport, a Flash Pack transfer will be waiting to transfer to your first hotel where you'll meet your Pack Leader and group. After your welcome meeting, you'll head out for dinner at a top-class local restaurant and raise a toast with your fellow Flashpackers to an exciting fortnight to come.

Day

02

Waiheke Island adventure (& wine)

It's your first full day and, after breakfast, you'll get stuck in with your first adventure: zip lining and a wine tour of Waiheke Island. Just a 40-minute ferry ride across the emerald water, the island is a favourite escape for city dwellers with its beautiful vineyards, olive groves and beaches. You'll start with thrilling zip line above a forest canopy, before heading off for a scenic drive along the northern route, taking in the views of the spectacular Hauraki Gulf, stopping at a local vineyard for a tasting and lunch Then, you'll head towards the white sand of Onetangi – famed for its beach races – and onto your next winery. There's one more tasting in store before returning to multicultural Auckland to spend a free afternoon checking out the city's galleries, museums and shops – and of course, the famous Skytower. 

Day

03

Glow Worms & Geysers

Prepare for an action-packed day as you travel to Rotorua, with plenty of stops and activities along the way. First up are the Waitomo Caves, where you'll take a boat ride deep into the limestone formations to a cavern lit by thousands of tiny luminescent glow worms – a mesmerising sight. Then, you'll continue your journey through rolling hills and verdant forests to the geothermal valley of Te Puia. A wonderland of geysers, fumaroles and bubbling mud pools, you'll explore the fascinating landscapes and learn about their importance to indigenous Maori culture. You'll have the option to soak up the healing minerals with a mud bath at the Hells' Gate spa before continuing your journey to the lakeside town of Rotorua.

Day

04

Lake Taupo Kayaking

After checking out of your hotel, you'll visit Wai-O-Tapu to explore the extraordinary orange-rimmed Champagne Pool and witness the impressive eruption of the Lady Knox Geyser, shooting boiling water up to 20 metres high. Back on the road, the breathtaking vistas continue as you journey south to Taupo and New Zealand's largest lake – formed in the collapsed caldera of a 300,000-year-old volcano. Stop to stretch your legs at the Huka Falls, where a gush of turquoise water thunders dramatically through a narrow gorge, before this afternoon's adventure: a kayak tour to witness some ancient Maori rock carvings. For tonight's dinner, you'll enjoy a traditional dinner at the home of New Zealand locals, immersing yourselves in authentic culture and flavour.

Day

05

Wilderness Hiking

Be sure to fuel up at breakfast because today you'll be tackling the famous Tongariro Crossing – consistently rated one of the best one-day wilderness hikes in the world. Together with your guide, you'll set off across the awe-inspiring landscape of alpine desert punctuated by smouldering volcanoes (an ideal film setting for Mordor in Lord of the Rings). The impressive 12-mile track skirts the base of the mountains with incredible views of craters and brightly coloured lakes of the vast Central Plateau. Taking around six to eight hours to complete, you'll feel tired but gratified by the time you reach the end, where your Flash Pack driver will be waiting to transport you to your next hotel in the laidback town of 'Palmy' (Palmerston North).

Day

06

Across the Cook Strait

Continuing south to Wellington, the country's compact capital, you'll have time to explore New Zealand's Parliament Buildings and the affluent suburb of Oriental Bay. Located right at the very tip of North Island, Wellington is the jumping off point for the three-hour ferry to South Island. Soak up the scenery as you navigate the Cook Strait, finishing with a leisurely sail through the intricate waterways of the Marlborough Sounds to Picton. From here, it's a short hop to Blenheim, hub of the Marlborough wine region, with a warm, dry climate perfect for viticulture. Why not celebrate your arrival with a chilled glass of Sauvignon?

Day

07

Marlborough wine touring

You've tried wine in the north, now it's time to check out the south – but this time you'll be hopping from vineyard to vineyard in the world-famous Marlborough region. Along the way, you'll learn about the enigmatic history of the area and its world-famous wines, visiting three boutique wineries for tastings. Discover how the rare conditions in the Wairau Valley produce award-winning Sauvignon Blancs, Pinot Noirs and Aromatics, and the challenges winemakers must overcome to produce consistent aromas and textures. You'll be treated to a delicious lunch at a vineyard restaurant where you can sample regional specialties, from local cheese platters to king salmon, before returning to Blenheim.

Day

08

Swim with dolphins

Goodbye Blenheim, hello Kaikoura, a pretty peninsula town set against a backdrop of snowcapped mountains. This part of the coast is renowned for its abundant marine wildlife including sperm whales, fur seals and penguins. Arriving just after lunch, you'll take to the water in search of dusky dolphins – and you won't just be watching them from a boat, but swimming alongside them in the ocean. Equipped with a wetsuit, mask, snorkel and flippers, your skipper will locate a pod and you'll slip into the sea, allowing the dolphins' natural curiosity to draw them close. Duskies are one of the most social dolphin species and pods can exceed 100. If you're lucky, they might even try to engage you with their acrobatic tricks.

Day

09

Hill station living

With more sheep than people, no visit to New Zealand would be complete without visiting a hill station and today you'll have the chance to meet some iconic wooly Merinos. Travelling into the picturesque Hurunui Hills, covered in lush green pastures, you'll visit a rural farm to get a glimpse into daily life and learn about living off the land. From here, settle in for your long ride south to Punakaiki, stopping for lunch along the way. The drive takes you through an ever-changing kaleidoscope of landscapes, from tussocked alpine hills to dense beech forest and wipe open valleys, eventually arriving at a friendly seaside village. Settle in to your beachfront hotel, before heading out to explore. 

Day

10

Treetop wanderings

Another awesome day awaits as you journey into glacier country. Travelling from Punakaiki to the small but lively town of Franz Josef, you'll break up this three-hour journey with a stop and treetop walk at the mesmeric Hokitika Gorge. Take in the views of the gorge's vibrant turquoise water, blindingly white limestone cliffs and surrounding rainforest from your treetop vantage point. Wander amongst rainforest giants along 20-meter-high walkways before looping back to your transport for your picturesque onward journey. Arriving in Franz Josef late afternoon, enjoy a relaxed evening at your boutique mountain base. 

Day

11

Glaciers & alpine lakes

This morning, you'll get a glimpse of the famed Franz Josef Glacier from a viewpoint just outside town. For a closer look, you'll have the option to book a scenic helicopter flight over the frozen river itself: an ever-changing icy world of blue-tinged caves, deep crevasses and toothy pinnacles. Later, you'll be moving on to the sophisticated alpine town of Wanaka, enjoying plenty of scenic stops along the way. Set on a gorgeous lake framed by snowy peaks, the area's outstanding natural beauty makes it a haven for outdoor enthusiasts. When it comes to dining out, you'll be spoilt for choice with cool cafes, artisan restaurants and craft breweries around every corner.

Day

12

Arrival in Queenstown

Start your day with a wilderness adventure that takes you well off the beaten track. Hop into your 4×4 and find yourself climbing steeply through truly remote high country to the exclusive Branches Station. Here you'll be treated to a stunning panorama of clear blue water and jagged peaks of the Southern Alps before a gourmet picnic with a view. Returning to Wanaka, you'll travel on to your final destination, Queenstown: New Zealand's adrenaline rush capital and activity base extraordinaire. From bungee jumping and skydiving to jet-boating and whitewater rafting, it's the ultimate outdoor playground. 

Day

13

Fly & cruise Milford Sound

With its deep indigo water bounded by sheer rainforest-clad cliffs, misty waterfalls and glacier-carved peaks, Milford Sound is the jewel of Fiordland National Park. You'll be skipping the slow, winding access road with a flight to the photogenic fiord. On landing, you'll transfer to the marina for a lunchtime nature cruise, keeping your eyes peeled for dolphins, fur seals and crested penguins – as well as colonies of rare black native coral. Keep your camera to hand as you pass Mitre Peak: a 1692-metre mountain rising sheer out of the water – particularly dramatic against the dark, stormy skies of this notoriously rainy region. Then, it's back on your small plane for the short hop back to Queenstown to celebrate the end of another brilliant day.

Day

14

A final dinner

It's your final day and we've left it (almost) free for you to spend however you choose. Perhaps you'll enjoy a lazy lie-in followed by a lakeside walk, or maybe you're thirsty for more adventure – and there are plenty of outfits to choose from. Your Pack Leader will be on hand to make suggestions and help you arrange activities. Later, you'll gather with your group for a farewell dinner set to be a real feast with a chance to reflect on all the amazing experiences you've had and the good friends you've made.

Day

15

Farewell, New Zealand

All too soon, your journey has come to an end. It's been the two-week trip of a lifetime with memories you'll never forget. After breakfast, it's time to make your own way to the airport for your onward flight. The best way to fend off those departure blues? Start planning your next adventure. How about East Coast Australia, the Philippines or Vietnam for starters? Our Trip Experts are ready and waiting for your call.
Our Favourite Hotels
Here's a taste of the hotels we sometimes use on this adventure. The hotels you'll stay in for your departure will be shared with you one month before you go.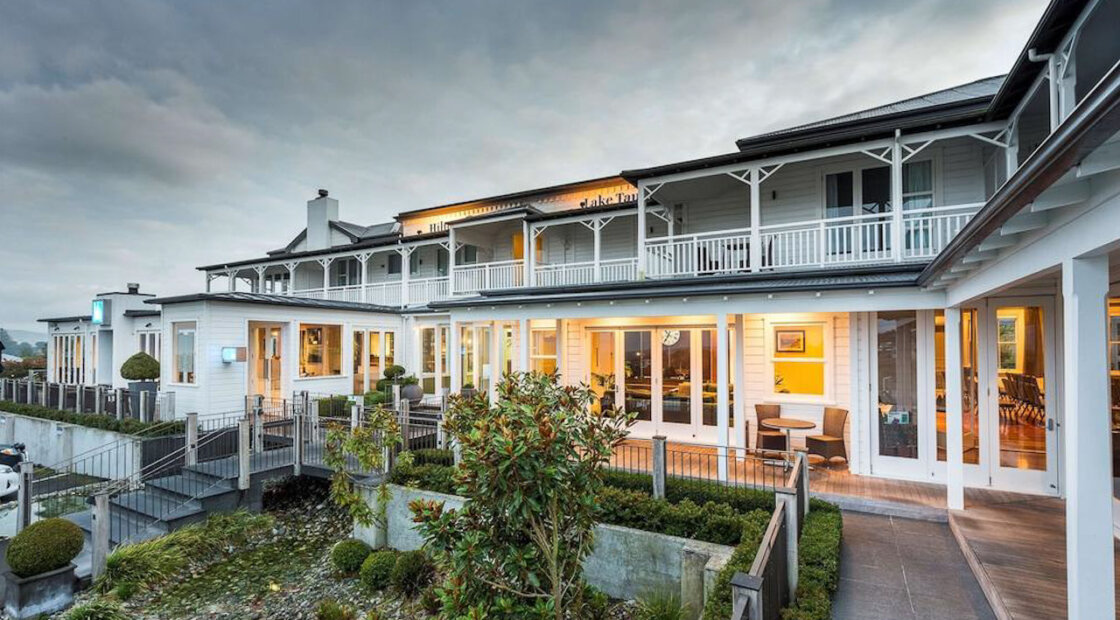 Hilton Lake Taupo
Mere steps from Taupo Hot Springs, the Hilton Lake Taupo has a charming, old-world facade that hides an outdoor pool and sauna, air-conditioned rooms and a friendly concierge service.
Scenic Hotel, Punakaiki
Sat directly on the beach, this is a tropical sanctuary framed by lush greenery. Rooms are modern and comfortable, while Punakaiki Beach and Pancake Rocks are within easy reach.
Oakridge Resort Lake Wanaka
A four-star lake-side hotel complete with on-site spa and outdoor pool; this is an idyllic place to recoup after a busy few days of incredible New Zealand adventures.
Important Notes
Which airport do I need to fly in and out of? Plus airport code

Fly into Auckland Airport (AKL) and out of Queenstown Airport (ZQN). 

What time should my flight arrive (in time for the welcome meeting)?

Before 2 pm ideally. The welcome meeting and dinner will be from 5 pm onwards starting at the hotel.

What time should my flight depart on the last day?

There are no activities planned for Day 15, so you can leave any time that suits you. 

Are airport transfers included?

If you arrive on Day 1 of your adventure, or you book pre-tour accommodation with us, your airport arrival transfer will be included. If you book alternative pre-tour accommodation or are arriving by another mode of transport you must arrange your own arrival transfer.

Arrival transfers are private to Flash Pack and will be in groups depending on flight times. Sometimes this means waiting in the airport for a short while until other flights have arrived.

We don't include departure transfers because Flashpackers leave at different times.

Do I need a visa?

If you're visiting as a tourist from the EU, UK, USA or Canada you will need to apply for an eVisitor visa, which is valid for up to three months at a time. New Zealand citizens do not normally need a visa to visit Australia. 

Please check with your local consulate/embassy if the country you are travelling from requires a visa. 

We recommend that you travel with at least six months validity remaining on your passport and can show a return ticket.

What are the drive times like?

New Zealand is a big country and this is a trip for travellers who enjoy a road trip – we don't advise joining if you suffer badly from motion sickness or any other ailment that extensive travel can make worse. 

We use a comfortable air-conditioned vehicle but there are some long drives.

We do break up the drives with local and authentic experiences. It's all part of the adventure and a great way to get to know your fellow Flashpackers. 

What fitness levels do I need for this trip?

We recommend having a read-through of the itinerary above, and getting in touch if you have specific questions on fitness. It's an adventure packed with experiences to make the most of your time on this side of the world, and it does have moments of more strenuous activity like the 12-mile hike across an active volcano. If you're looking for something slower paced and mindful, this might not be the right trip for you.

What are the Covid-19 requirements for visiting New Zealand?

Due to the changeable nature of Covid-19 entry requirements, we strongly advise Flashpackers to consult the travel advice issued by your local consular services well in advance of your departure date. Some countries do still require travellers to comply with pre-arrival testing and/or vaccination requirements. Links to the key consular services can be found on our Safety page.

Will this itinerary change?

Please be aware that the itinerary, activities, and hotels are subject to change. These changes are rare but can happen with little notice due to availability, poor weather, seasonal changes, or other circumstances beyond our control – but we'll always do our best to ensure it has little impact on your experience. From time to time, we may also make changes to your itinerary to try out new ideas and keep things fresh and exciting which we will always try to communicate to you.

Why aren't we visiting Hobbiton? Is it something can be organised?

We didn't include it as it might not appeal to every traveller, so we decided to prioritise other elements of the trip i,e the Tongariro Crossing hike.

If you'd still like to visit Hobbiton, we advise booking a pre-night in Auckland and we can arrange a day trip for you. There are two options:

The morning tour lasts for eight hours and is in a group of up to 40 people. It includes a fully guided two-hour tour of the movie set and begins at 6 am. The cost is US$156.
The afternoon tour is an intimate small-group experience for up to 12 people. It offers a more personalised journey with spacious vehicles. This tour departs at 11 am and returns between 6 pm and 7 pm. The price for this experience is US$220 per person.

Is it guaranteed that we will see dolphins in Kaikoura?

Dolphins are wild creatures so you can never be absolutely sure of their presence. However, Kaikoura is renowned for its dependable and plentiful wildlife and once you're out on the water, the likelihood of spotting them is high. The ideal time for swimming with dolphins in Kaikoura is during the summer months (November to March). During this period, dolphins gather in substantial 'super-pods,' resulting in a 90% success rate for dolphin encounters. In the winter months, there is still a very favorable chance of encountering dolphins but they tend to be more dispersed and do not travel in large groups.

How much should I budget for the optional activities in Franz Josef?

On Day 11, you will have the option of doing a helicopter flight over the Franz Josef Glacier. The costs are as follows:

35-minute Pilots Choice helicopter flight – NZ$425
45-minute Ultimate Discovery helicopter flight – NZ$575 (recommended)
OUR PROMISE
Joining the Flash Pack comes with a few special guarantees
Similar Trips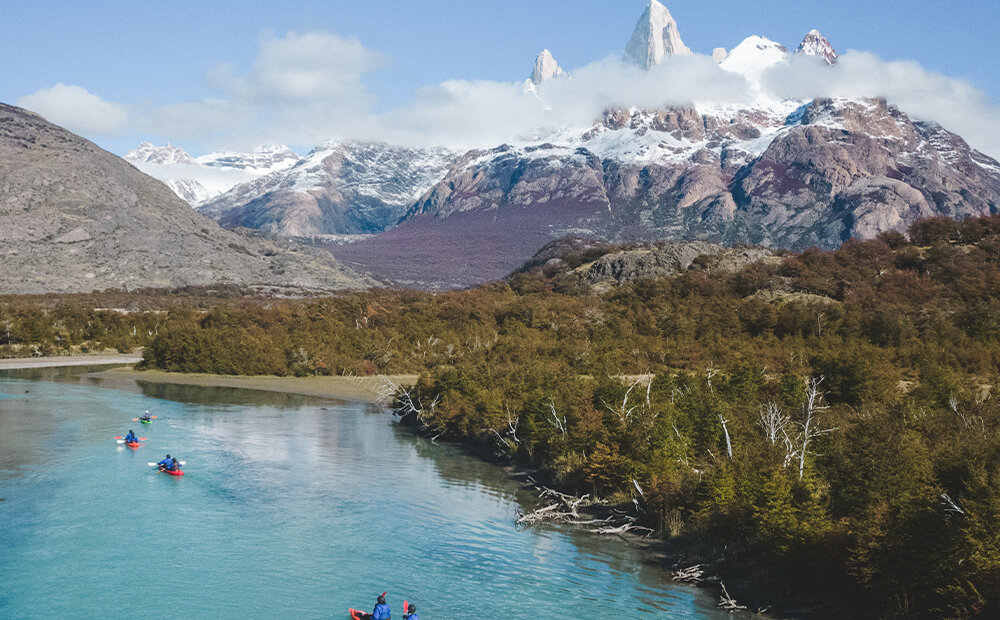 10 days in The Americas
Ultimate Argentina
14 days in Australia
East Coast Australia: Sydney, Byron & Beyond
9 days in The Americas
Wilderness Adventures in Ecuador & The Galapagos
9 days in Asia
Alternative Thailand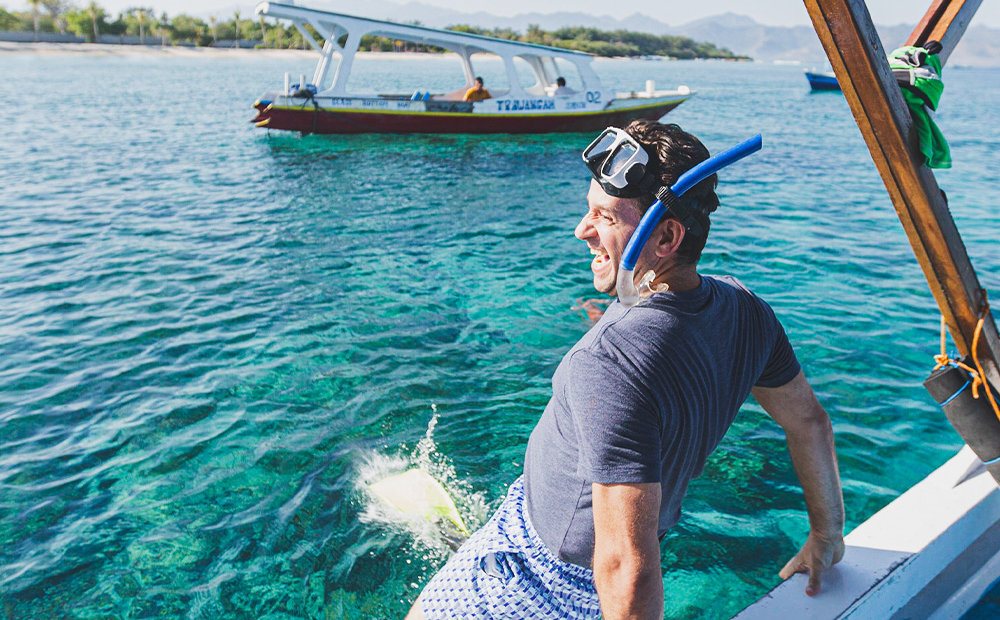 12 days in Asia
Bali & The Gilis: Island Adventures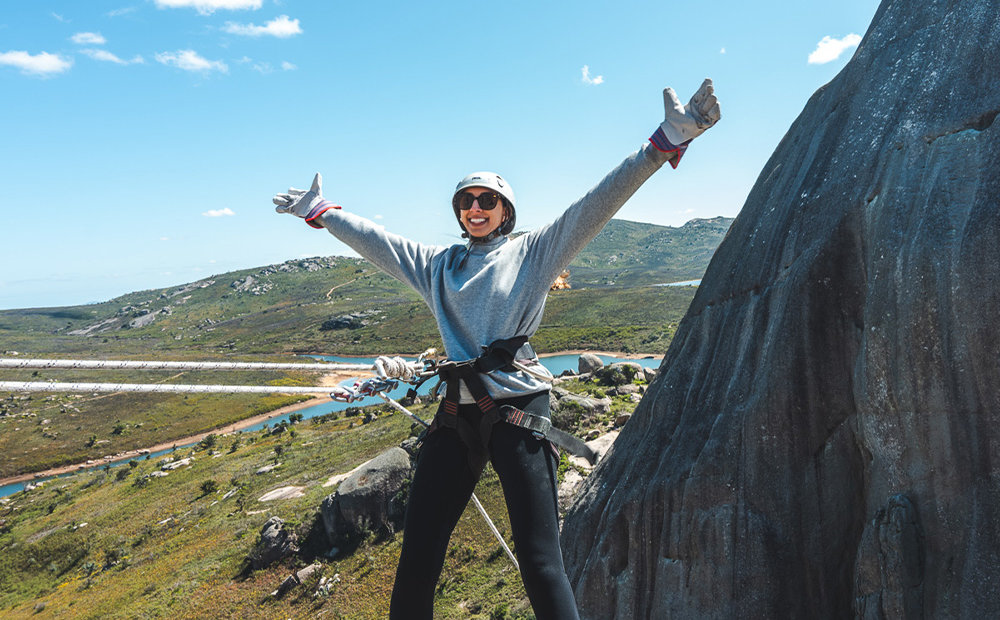 11 days in South Africa
Bucket-List South Africa
9 days in Tanzania
Wild Tanzania
Subscribe to our newsletter
SIGN UP TO OUR NEWSLETTER
Hear about our new adventures before anyone else
Hear about our new adventures before anyone else.
Be the first to hear about exclusive Flash Pack offers.
Access exciting competitions.
Receive weekly inspiration and travel stories from solos just like you.