Cities of Spain: wine, Gaudí & flamenco
Tapas-hop through Madrid, master flamenco in historic Granada & sip sparkling Cava in a boutique Barcelona vineyard 
Cities of Spain: wine, Gaudí & flamenco
Overview
Itinerary
Accommodation
Important Notes
About your trip
Learn the art of flamenco in Granada, master Spanish cuisine in Valencia and see Barcelona by tuk tuk on this all-encompassing Spanish adventure.
Starting in Madrid, you'll dine in the world's oldest restaurant and tapas-hop your way through its top foodie spots. Your time in Granada will see you mastering flamenco steps within one of the city's most historic schools, visiting the stunning Alhambra and exploring sea caves by kayak. In Seville, you'll paddleboard along the Guadalquivir River past opulent Moorish architecture, while in Valencia you'll learn how to cook an iconic Spanish paella. And how could we end this adventure anywhere but Barcelona? Take a tuk tuk tour of Gaudi's fantastical creations before sipping crisp Cava at a family-run vineyard.
Over the course of 11 days, you'll unlock the heart and soul of Spain's heritage through immersive experiences led by local experts. And you'll do it all with a group of people just like you.
What's Included
Accommodation in twin rooms
Local transport
Max 14 travellers per group
10 breakfasts, 2 lunches, 4 dinners
All activities mentioned on the itinerary
Stay in hand-picked 3-4 star hotels
Arrival transfer included
Private minibus
Experienced Pack Leader with you throughout the trip
Flashpackers must provide evidence that they have purchased travel insurance for the duration of their adventure. Remember, flights aren't included and prices are based on sharing a twin room. If you'd like to upgrade to a single room, you can add this during the booking process or by contacting our Customer Experience team.
Your Itinerary
Day

01

Hola, España

Welcome to the nation's capital: a cosmopolitan city steeped in culture, with world-class art galleries, abundant leafy parks and Europe's largest palace. Touching down at the airport, a private Flash Pack transfer will be waiting to whisk you to your boutique hotel. There'll be time to freshen up and meet your group before tonight's welcome activity: an experiential tapas tour through the buzzing city centre. Trace the evening ritual of your typical Madrileno as you hop from tavern to bar, seeking out local snacks and drinks while soaking up some Spanish history. A tasty start to your trip. 

Day

02

A taste of Madrid

Start your first full day with a cycling tour of the city's famous landmarks, including the Royal Palace, Retiro Park and lively Plaza Mayor. Having worked up an appetite, you'll be ready for a feast at Sobrino de Botín – officially the world's oldest restaurant. Founded in 1725, you'll be transported back to a time when kings and merchants, writers and artisans, priests and assassins wined and dined in the city. Explore the dusty 16th-century wine cellar, witness the original cast-iron wood-fired oven and sit down to a slap-up lunch of house specialties such as ochinillo asado (roast suckling pig) and cordero asado (roast lamb). 

Day

03

Explore ancient Mérida

Today, you'll board a private minibus for your five-hour drive to Seville. Travelling south through the Spanish steppes, you'll break the journey in the historic city of Mérida, home to Spain's most impressive Roman ruins. A short walk through the streets reveals relics of the ancient empire, with an amphitheatre, circus (used for chariot racing), thermal baths, aqueducts and arches dotted amongst the modern buildings. Check out the 2,000-year-old Roman theatre – still in use today – and linger over lunch before continuing your journey to Andalucía's charismatic capital. Conjuring up images of flamenco dancing and street parades, stylish shops and crowded bars, Seville encompasses all the romance and passion of this hot, hedonistic region. 

Day

04

Paddleboarding in Seville

Your introduction to Seville will be an SUP tour, paddling your way past the city sights from an alternative viewpoint of the Guadalquivir River. Back on dry land, the rest of the day is free for you to relax and explore. Admire the cathedral and its landmark Giralda bell tower, once a great mosque and 12th-century minaret. Pause to admire the exotic royal palace, Real Alcázar, and explore the maze of citrus-scented backstreets in the historic centre. Tonight, you'll have a chance to sample the city's legendary nightlife, from lively bars and clubs to flamenco shows and tapas bars. The wealth of culture here is remarkable, so spend the evening getting lost in its beauty.

Day

05

Alhambra & flamenco

Goodbye Seville, hello Granada. Today, you'll be visiting one of Spain's most iconic sights: the opulent Alhambra Palace. This 13th-century fortress is one of the finest examples of Islamic architecture in Europe, its walls adorned with intricate tiles and calligraphy. Spend the afternoon exploring its courtyards and hallways, seeing how the Moors achieved their vision of paradise through the principles of beauty and symmetry. Later, you'll explore the evocative Albaicín – the city's medieval Arab Quarter – which also happens to be the home of flamenco. Here, within the walls of one of the city's most historic schools, you'll embark on a private flamenco lesson, feeling the passion of the dance as you learn some signature steps. An essential life skill, we think.

Day

06

Granada's mountains & coast

Fuel up at breakfast, as today you're headed for the foothills of the lofty Sierra Nevada mountains – a tranquil region of fertile valleys dotted with wild flowers, almond orchards and olive groves on the range's southern flanks. From the sleepy riverside village of Monachil, an easy but adventurous trail runs through a dramatic gorge. Negotiating suspension bridges and rocky overhangs, past waterfalls and narrow caves, the path opens up to an amazing viewpoint over the Andalucían countryside. From here, you're headed to the coast for a kayaking excursion along the dramatic cliffs, coves and beaches of La Herradura. Marvel at the change of scenery in just one hour: from soaring peaks to glistening Mediterranean Sea. 

Day

07

Paella & Vermouth in Valencia

There's another road trip in store today, so download a playlist or settle in with a good book as you travel cross-country to Valencia. En route, you'll stop at the beautiful Huerto Ribera orange grove estate to enjoy a fascinating Vermouth workshop. Learn about the origin of this Valencian liqueur, dating back to 1904, with tastings and a chance to try your hand at making your own artisanal aperitif. Arriving in Valencia, your taste buds are in for another treat this afternoon with a traditional paella-making class. You'll head to the local market to pick up fresh ingredients, before returning to the kitchen to prepare the delicious dish. Sit down with your group for a three-course dinner washed down with wine and sangria. Salud!

Day

08

On to Barcelona

Spend the morning exploring Spain's third largest city, with its charming old town juxtaposed next to futuristic buildings. You'll visit the awe-inspiring City of Arts and Sciences to marvel at the majestic opera house, the celebrated science museum and Europe's largest aquarium. Then, it's back on the minibus to the trendy seaside city of Barcelona. Famous for its Gaudí and other Art Nouveau architecture, the city is a hub of culture, fashion and cuisine. After checking in at your hotel, you'll have the evening free to explore. Take a wander down La Rambla, Barcelona's most famous street, take in the sunset from bohemian Gràcia or see the edgy street art in Raval. 

Day

09

Gaudí by tuk tuk

The best way to experience Barcelona's many sights? An eco-tour of the city in a fleet of electric tuk tuks. Together with your group, you'll cruise through the eclectic neighbourhoods, taking in masterpieces by influential architect Antoni Gaudí. Starting at the majestic Arch of Triumph, you'll pass the Art Nouveau bullring (now a concert venue), before stopping at the unfinished Sagrada Familia basilica – a mind-blowing project of immense proportions. Admire the fantastical facade of La Pedrera and the fairytale Casa Batllo, before making your way via the Gothic Quarter and Old Port area to Ciudadela Park, an oasis of green within the city. The rest of the day is yours to spend exactly as you please. Cocktails overlooking Barceloneta Beach, anyone? 

Day

10

Wine tour of Penedès

It's your final full day and what better way to spend it than on a private wine tour of the Penedès region: the cradle of sparkling Cava. Less than an hour outside the city, you'll discover a rural landscape scattered with quaint villages, solitary churches and mile upon mile of vineyards. Together with a local expert, you'll visit a family-owned winery, exploring the cellars and tasting premium cavas, red, whites, roses or the ancestral – a natural single-fermentation sparkling wine. After a traditional lunch, you'll make your way back to Barcelona for a farewell dinner with your group. It might have only been a week, but you've made memories to last a lifetime. 

Day

11

Adios, Barcelona
Our Favourite Hotels
Here's a taste of the hotels we sometimes use on this adventure. The hotels you'll stay in for your departure will be shared with you one month before you go.
Room Mate Macrena
You'll be right in the heart of Madrid at this design hotel on Gran Via. The retro decor is anything but dull with geometric wall prints, bold monochrome palettes (think royal blue, flamingo pink or emerald green), patterned tile floors and undulating ceiling panels. Best of all is the rooftop terrace with cocktail bar, sundeck and pool.
Abba Sevilla Hotel
Overlooking a bustling square in Seville's historic centre, Abba Sevilla is a polished modern hotel full of understated elegance. Most of the action takes place on the rooftop, where you'll find an outdoor plunge pool, a Castillian restaurant and a gorgeous rooftop cocktail bar with skyline views – particularly atmospheric at sunset. 
Senator Granada Spa
Your feet will thank you for staying at this indulgent spa hotel, a stone's throw from Granada's winding old town alleys. With various pools, hot tubs, saunas, steam rooms, hydrotherapy and aromatherapy treatments available, it's the perfect place to soothe tired muscles after a busy day.
Important Notes
Which airport do I need to fly in and out of? Plus airport code

Fly into Adolfo Suárez Madrid–Barajas Airport, commonly known as Madrid–Barajas Airport (MAD), and out of Josep Tarradellas Barcelona–El Prat Airport, and also known as Barcelona-El Prat Airport (BCN).

What time should my flight arrive (in time for the welcome meeting)?

We recommend taking a flight that arrives before 12 pm on Day 1, to allow yourself enough time to relax and freshen up before the welcome meeting.

What time should my flight depart on the last day?

There are no planned activities on Day 11, so you can  depart at your own leisure after breakfast. Your final hotel will be around 45 minutes from Barcelona airport.

Are airport transfers included?

If you arrive on Day 1 of your adventure, or you book pre-tour accommodation with us, your airport arrival transfer will be included. If you book alternative pre-tour accommodation or are arriving by another mode of transport you must arrange your own arrival transfer.

Arrival transfers are private to Flash Pack and will be in groups depending on flight times. Sometimes this means waiting in the airport for a short while until other flights have arrived.

We don't offer a departure transfer as Flashpackers leave at different times of the day and many stay for extra nights. We will offer you support with finding a local taxi, which will cost approximately €40.

Are tips included?

Tips are not included in this adventure. Your Pack Leader can advise on suitable amounts to tip local activity guides or services where appropriate, and we will provide a suggested tipping budget closer to your departure date. Please note that all tipping is optional and will depend on what you feel comfortable with.

Do I need a visa?

You do not normally need a visa if you're visiting as a tourist from the EU, UK, USA, Australia or Canada. Please check with your local consulate/embassy if the country you are travelling from requires a visa.

From 2024, ETIAS travel authorisation will be an entry requirement for visa-exempt nationals travelling to European countries https://travel-europe.europa.eu/etias/what-etias_en.

We recommend that you have at least six months validity remaining on your passport and can show a return ticket.

What sort of luggage should I bring?

It's worth noting that Granada and Seville are cities with ancient origins and feature narrow streets, which may restrict the minibus from accessing certain areas. As a result, you may need to walk a short distance with your luggage – typically less than 10 minutes – to reach your hotel.

Will this itinerary change?

Please be aware that the itinerary, activities and hotels are subject to change. These changes can happen with little notice due to availability, poor weather, seasonal changes, or other circumstances beyond our control – but we'll always do our best to ensure it has little impact on your experience. From time to time, we may also make changes to your itinerary to try out new ideas and keep things fresh and exciting.
OUR PROMISE
Joining the Flash Pack comes with a few special guarantees
Similar Trips
8 days in Croatia
Exclusive Croatia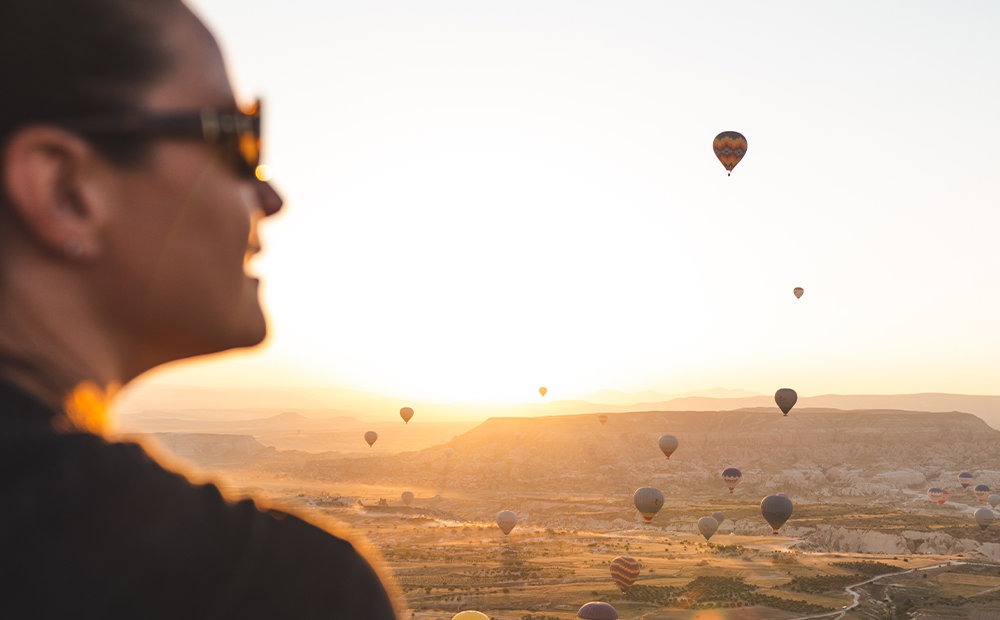 8 days in Turkey
Classical Turkey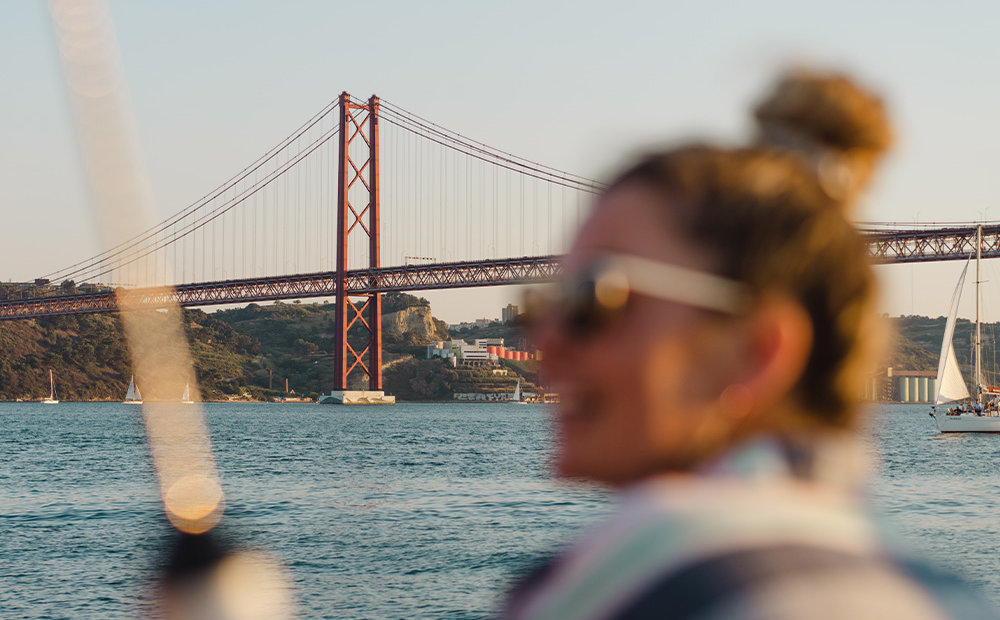 8 days in Portugal
This is Portugal
9 days in Greece
Greece: Athens & the Islands
9 days in Europe
Adriatic Adventure: Slovenia & Croatia
7 days in Italy
Southern Italy: Amalfi Coast & Puglia
8 days in Italy
Northern Italy: Venice, Florence & Rome
8 days in Greece
Mythical Crete
7 days in Italy
Sicily: cuisine, beaches & volcanic adventures
Subscribe to our newsletter
SIGN UP TO OUR NEWSLETTER
Hear about our new adventures before anyone else
Hear about our new adventures before anyone else.
Be the first to hear about exclusive Flash Pack offers.
Access exciting competitions.
Receive weekly inspiration and travel stories from solos just like you.