The Scottish Highlands: From the Cairngorms to Edinburgh
Canyon your way through a highland glen, hike through the sweeping Cairngorms and enjoy an exclusive whisky and chocolate tasting at Scotland's second highest distillery
The Scottish Highlands: From the Cairngorms to Edinburgh
Overview
Itinerary
Accommodation
Important Notes
About your trip
Castles, mountains and canyoning. Sounds like our four-day adventure in the Scottish Highlands.
From the Cairngorms National Park to Loch Laggan, this long weekend is all about the great Scottish wilderness. You'll hike and canyon through the magnificent terrain; abseil down waterfalls and conquer the summit of a 4,000-foot mountain; savour a decadent whisky and chocolate pairing in Scotland's second highest distillery; and stay in a beautiful castle hotel with a luxurious spa.
What's Included
Accommodation in twin rooms
Equipment
Guide
Local transport
Most meals included
Max 14 travellers per group
Private airport transfers
Remember, flights aren't included and prices are based on sharing a twin room. If you'd like to upgrade to a single room, you can add this during the booking process or by contacting our Customer Experience team.
Your Itinerary
Day

01

Hello, Highlands

Arrive in Inverness for 1pm, where you can either be picked up in the city centre or at the airport, and meet your guide and fellow solo travellers. Your Scottish adventure then starts with a scenic cycle along the River Ness. Absorb beautiful views of the river unfolding before you, before crossing over to the Ness Islands, with their dappled forests and meandering paths. From here, you'll continue the journey onwards to the Inverness Botanical Gardens, down the Caledonian Canal and finally out to Moray Firth on the northern coast. Savour a special moment watching wild dolphins leap and swim in their natural habitat. Then, it's onto Kingussie, where you'll check into your hotel before a three-course welcome feast in a traditional Scottish pub.

Day

02

Canyon through the glen

This morning, drive an hour west to Bruar Canyon, whose deep blue waters lend the region a serene beauty. Threaded with waterfalls, pools and natural rock flumes, this is a brilliant location for canyoning – which you'll experience for yourself as you swim, abseil and climb your way through this wilderness playground. This afternoon's activity? A spot of pigeon shooting (clay ones, naturally) and axe throwing on the atmospheric Ardverikie Estate, complete with views of the shimmering loch and rolling mountains.

Day

03

Highland hiking and whisky flavours

Your first activity this morning will see you hiking in the Cairngorms National Park, under the guidance of a local mountain ranger. As you make your way deeper into the Scottish Highlands, your guide will bring the region to life with histories and tales of the mountains. Savour epic views of your surroundings, with Ben Macdui – the UK's second highest mountain – well within sight. Then, it's back down to base camp for a replenishing pub lunch, followed by the perfect indulgent experience: a whisky and chocolate tasting in Scotland's highest distillery. Dating back to 1897, Dalwhinnie Distillery has survived through countless cold winters to consistently produce some of Scotland's finest, honey-hued whisky. Such decadence deserves a fitting finale, so tonight you'll bed down in an elegant rural castle hotel, with a spa at your disposal and atmospheric highland views unfolding before you.

Day

04

FROM A CASTLE TO THE CAPITAL

This morning, you'll make a scenic three-hour drive down to Edinburgh, where you'll enjoy a walking tour of the city. From the atmospheric alleys of the Royal Mile to the medieval castle, Edinburgh is laden with historical intrigue – the perfect city to keep exploring at leisure, as our tour officially comes to its end. Whether you wish to extend your adventure in Edinburgh, or fly onto one of our bestselling Europe destinations, we'll leave it with you.
Our Favourite Hotels
Browse a selection of our favourite hotels, for a flavour of where you may stay on this trip.
Fonab Castle & Spa
This luxurious hotel is surrounded by verdant pine forest, with sweeping views over the loch. What Fonab Castle offers is the indulgent country experience.
Important Notes
Fly into Inverness Airport (INV) and out of Edinburgh Airport (EDI).

If you are flying in for this Scottish adventure, please make sure you are ready to be picked at Inverness airport at 1pm on day 1. If you are arriving by train or car, the minibus can pick you up at 12:40pm from the city centre.

On day 4, those flying home can be dropped off in Edinburgh airport at 2pm, so we recommend you book a flight that leaves around 2 -3 hours later. Alternatively, you can be dropped off in Edinburgh city centre to catch a train, or you can extend your stay to explore this lovely city.

Please be aware that the itinerary, activities and hotels are subject to change. These changes can happen with little notice due to availability, poor weather, seasonal changes, or other circumstances beyond our control – but we'll always do our best to ensure it has little impact on your experience. From time to time, we may also make changes to your itinerary to try out new ideas and keep things fresh and exciting.

We take safety very seriously on Flash Pack adventures – learn more here.
"This was my first Flash Pack trip, and I think they did a great job with the logistics. If you like to travel and experience more than a regular tourist, a Flash Pack trip is definitely worth it. "
"They we're constantly in contact and very responsive to questions. Exceptionally well organized with their own app for travel documents, packing list, itinerary, you name it. Made my first solo travel experience amazing!"
"It was such a fantastic trip with a great group of people. Everyone was super open and supportive as we did a lot of challenging things throughout the weekend. The pace was nonstop but we were always doing really fun things in a beautiful setting. Definitely worth it."
"Great selection of trips great accommodation and food."
OUR PROMISE
Joining the Flash Pack comes with a few special guarantees
Similar Trips
8 days in Europe
Uncover the allure of central europe
4 days in Europe
Slovenia's Great Outdoors
7 days in Italy
Northern Italy: Milan to Rome
8 days in Spain
Southern Spain: Granada, Seville & the coast
7 days in Italy
Volcanic beauty, ancient ruins & traditional cuisine in Sicily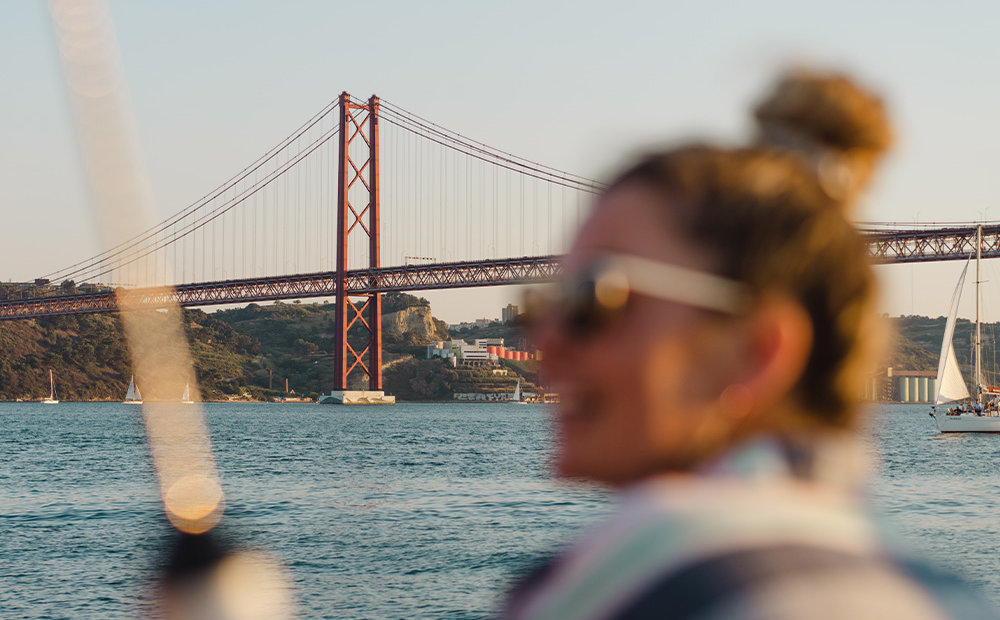 8 days in Portugal
This is Portugal
Subscribe to our newsletter
SIGN UP TO OUR NEWSLETTER
Hear about our new adventures before anyone else
Talk to an expert
Need help choosing your perfect adventure? Speak to one of our dedicated Travel Advisors now.
Contact Us
WHAT TO EXPECT
Hear about our new adventures before anyone else.
Be the first to hear about exclusive Flash Pack offers.
Access exciting competitions.
Receive weekly inspiration and travel stories from solos just like you.