Adriatic Adventure: Slovenia & Croatia
Hunt for truffles in Istria's forests, stay at an award-winning winery & dine in a Slovenian castle
Adriatic Adventure: Slovenia & Croatia
Overview
Itinerary
Accommodation
Important Notes
Unique Experiences
Dine in Ljubljana's gourmet castle restaurant - accessed by funicular
About your trip
Gourmet dining in a Slovenian castle, sunshine and wine in Croatia's take on Tuscany… If it's a European adventure with a touch of finery you're after, you've just struck gold.
First stop: Slovenia. Small but perfectly formed, this diminutive country packs in vast peaks, glacial lakes and wild bear-filled forests. Against this scenic backdrop, you'll dine on gourmet food in Ljubljana's castle restaurant. You'll hike the dramatic Vintgar Gorge, canoe through the Bohinj Valley and witness the beauty of fairytale Lake Bled.
Then it's over to Croatia and the northern region of Istria, likened to Tuscany for its countryside flecked with medieval hilltop towns, wineries and restaurants. Here, you'll stay in a boutique vineyard hotel, hunting for truffles by day and clinking glasses by night. You'll visit Pula's spectacular Roman amphitheatre, relax on Rovinj's sunset-streaked coast and explore the culture-packed capital, Zagreb. Welcome to the good life.
What's Included
Accommodation in twin rooms
Max 14 travellers per group
Exclusively for people in their 30s & 40s
Arrival transfer included
All activities mentioned on the itinerary
8 breakfasts, 1 lunch, 2 dinners
Stay in hand-picked 4-star hotels
Experienced Pack Leader with you throughout the trip
Flashpackers must provide evidence that they have purchased travel insurance for the duration of their adventure. Remember, flights aren't included and prices are based on sharing a twin room. If you'd like to upgrade to a single room, you can add this during the booking process or by contacting our Customer Experience team.
Your Itinerary
Day

01

A welcome castle dinner

Welcome to Slovenia's capital – one of Europe's greenest. Landing at Ljubljana Airport, you'll be met by your private Flash Pack transfer and whisked to your centrally located hotel. After check-in, you'll enjoy a welcome drink with your group before heading out for dinner. Navigating the tangle of cobbled streets, piazza-side cafes and delightfully varied architecture lining the emerald Ljubljanica River, you'll take a funicular up to the old town's picturesque hilltop castle. Here, the gourmet restaurant Gostilna is the perfect place to get to know each other over innovative haute cuisine and world-class Slovenian wine. Afterwards, you might want to wind your way to the city's vibrant riverfront bars.

Day

02

Lakeside beauty

After breakfast, you'll board a private minibus and head north into Slovenia's heartland. First up: the dramatic Vintgar Gorge. Following a 1.6-kilometre trail along wooden walkways and bridges suspended from the rock face, you'll follow the swirling Radovna River over rapids and pools, culminating in a 16-metre waterfall. From here, it's a short hop to Slovenia's most celebrated sight: Lake Bled. The fairytale lake, with its cliff-top castle and turreted island chapel, is every bit as enchanting in real life. Climb the trail of Mala Osojnica for postcard views, take an SUP out onto the emerald water or relax at one of the pretty waterfront cafes. This evening, you'll transfer to Bled's big sister, Lake Bohinj: wilder but every bit as beautiful. 

Day

03

Clear-water paddling

Located in Triglav National Park in the heart of the Julian Alps, Bohinj is rich in forests and boasts Slovenia's highest mountain peaks. Surrounded by all this natural beauty, you'll be learning to canoe on one of Europe's longest rivers. Together with an instructor, you'll master the basic paddling techniques before tackling some gentle rapids, cheering each other on as you go. This afternoon is yours to relax and explore. Feeling energetic? Hire an e-bike and cycle to the Savica waterfall, ascend to the high peaks in the Vogel cable car, or take a paddleboard or rowing boat out onto the lake. For tonight's dinner, try one of the restaurants in the lakeside village of Ribcev Laz with its picturesque medieval church and ancient stone bridge.

Day

04

Istria through a lens

Today it's time for the Croatian part of your adventure. Bordering southern Slovenia, the region of Istria is a heart-shaped peninsula with a diverse landscape of fields and vineyards squeezed between pine forests, orchards and olive groves. After lunch at a local restaurant – your first chance to sample the region's truffles – you'll transfer to your next hotel at the award-winning Roxanich Winery. Tucked into the hillside near the pretty town of Motovun, it's a super-luxe base for exploring the local area. There's a fun afternoon in store, as you'll set off in groups equipped with a Polaroid camera to compete in a series of challenges. Back at your boutique vineyard hotel, we recommend dining at the exceptional on-site gastro restaurant with gorgeous valley views.

Day

05

Truffles & award-winning wine

The nearby town of Buzet is known as the truffle capital of Croatia (the largest truffle found in the region weighed a whopping 1.3 kilos). You'll set out with an expert truffle hunter in search of the gourmet fungi, hidden underground in the region's dense montane forests. Having hopefully enjoyed some success, you'll sample these earthy delicacies over lunch in a beautiful setting, before continuing your journey to the artists' town of Grožnjan. With countless studios, workshops, exhibitions and boutiques lining the cobblestone walkways of the medieval old town, it's an ideal place for souvenir-hunting. Follow this up with a gourmet wine tasting of the region's finest bouquets. Bliss!

Day

06

Roman Ruins & Rovinj

Pack your bags: you're off to Pula. At the southern tip of Istria, the region's capital is studded with ancient Roman sites. At its heart is the well-preserved arena: an impressive 2,000-year-old oval amphitheatre that doubles as a concert venue. A local guide will bring the evocative ruins to life on a city centre tour, then there'll be time for an afternoon of shopping, sightseeing and lunch before travelling on to Rovinj. Originally an island, Rovinj's Venetian-inspired old town is contained on a tiny peninsula now connected by a narrow channel. With a seafront of pastel houses backed by cobbled piazzas and ancient arched gateways, it's a wonderful place to wander.

Day

07

Relax by the sea

A free day lies ahead, so enjoy a leisurely breakfast before deciding what to do. Your Flash Pack guide will be on hand to offer some inspiration. Perhaps you'll return to Rovinj's old town, winding up through the narrow streets to St Euphemia Church, blessed with stunning Adriatic views, before indulging in a seafood lunch at one of the harbourside restaurants where you can watch the fishing boats come and go. Or maybe you'll hire a bike and explore the nearby Golden Cape Forest Park. Covered in oak, pine and cypress trees, you can spend a relaxed afternoon swimming off the rocks in one of the many secluded bays.

Day

08

On to the capital

It's your final full day and after breakfast, it's time to continue your journey. We couldn't let you leave Croatia without visiting its dynamic capital, Zagreb. En route you'll stop off at the laid-back town of Pazin where you'll have the option to zipline over the gorge. Reaching speeds of 30mph you'll soar across the abyss towards the medieval castle – a truly thrilling ride. Arriving in Zagreb, check-in at your hotel before heading out to explore. In a couple of hours you can get a good feel for the historic Upper Town dotted with church spires and ride the funicular down to the Lower Town for its shops, cafes and restaurants. Tonight, gather with your group for a farewell dinner and raise a toast to your nine-day Balkan adventure.

Day

09

Time to fly

Today marks the end of your trip, and hasn't it been a great one? From truffle hunting and wine tasting to gorge walking and canoeing, with plenty of moments to breathe it all in, your first taste of Croatia and Slovenia might not be your last… Keen to see more of Europe? We've got a few more trips that might pique your interest. Discover them here.
Our Favourite Hotels
Here's a taste of the hotels we sometimes use on this adventure. The hotels you'll stay in for your departure will be shared with you one month before you go.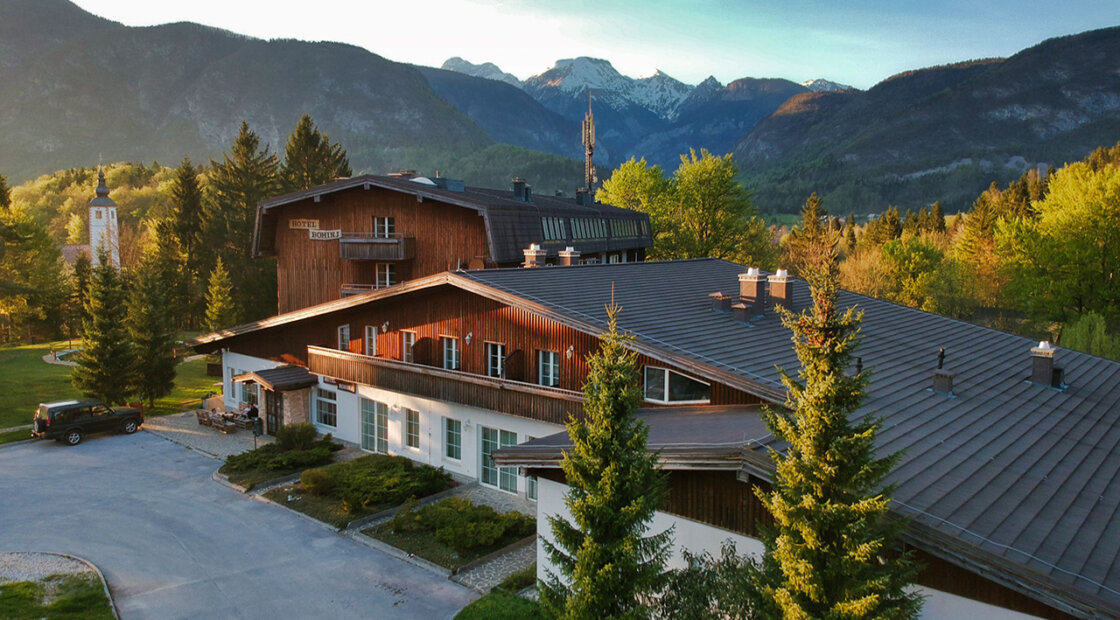 Hotel Bohinj
Nestled at the base of the soaring Julian Alps, this hotel has an idyllic setting within Triglav National Park. It's just a stone's throw to beautiful Lake Bohinj – ideal for a morning dip – while the shops, restaurants and cafes of Ribčev Laz village are right on your doorstep.
Roxanich Winery, Motovun
Enjoy fabulous views of the Mirna Valley from this striking design hotel, connected via a tunnel to an award-winning vineyard. Each room is different but equally chic, blending Italian Sixties decor with elements reflecting Istria's rich heritage. And the wine, of course, is excellent. 
Angelo d'Oro, Rovinj
This former 17th-century Bishop's Palace is one of the few heritage hotels in Rovinj's atmospheric old town. Expect centuries-old stone floors and vintage ceiling murals, antique-filled bedrooms overlooking the sea, and a gorgeous plant-filled garden courtyard.
Important Notes
Which airport do I need to fly in and out of? Plus airport code

Fly into Ljubljana International Airport (LJU) in Slovenia and out of Zagreb Airport (ZAG).

What time should my flight arrive (in time for the welcome meeting)?

We recommend booking a flight that lands in Ljubljana before 2:30 pm on Day 1 of your adventure. The welcome meeting and dinner will be from 5 pm onwards starting at the hotel. The hotel is about 30 minutes from the airport.

Are airport transfers included?

If you arrive on Day 1 of your adventure, or you book pre-tour accommodation with us, your airport arrival transfer will be included. If you book alternative pre-tour accommodation or are arriving by another mode of transport you must arrange your own arrival transfer.

Arrival transfers are private to Flash Pack and will be in groups depending on flight times. Sometimes this means waiting in the airport for a short while until other flights have arrived.

We don't offer a departure transfer as Flashpackers leave at different times of the day and many stay for extra nights. We will offer you support with finding a local taxi.

Are tips included?

Tips are not included in this adventure. During the welcome meeting, the leader of your group will request that each member contributes 30 EUR to a 'tipping kitty'. This pooled fund is intended for gratuities to be distributed among 'on the ground' staff, such as waiters, porters, and other personnel providing services during the trip. It is important to note that this is separate from the tips for your Pack Leader and driver, which you may choose to give at the end of the tour at your discretion.

Do I need a visa?

You do not normally need a visa if you're visiting as a tourist from the EU, UK, USA, Australia or Canada. Please check with your local consulate/embassy if the country you are travelling from requires a visa.

From 2024, ETIAS travel authorisation will be an entry requirement for visa-exempt nationals travelling to European countries https://travel-europe.europa.eu/etias/what-etias_en.

We recommend that you have at least six months validity remaining on your passport and can show a return ticket.

What are the Covid-19 requirements for visiting Croatia and Slovenia?

Due to the changeable nature of Covid-19 entry requirements, we strongly advise Flashpackers to consult the travel advice issued by your local consular services well in advance of your departure date. Some countries do still require travellers to comply with pre-arrival testing and/or vaccination requirements. Links to the key consular services can be found on our Safety page.

Will the itinerary change?

Please be aware that the itinerary, activities and hotels are subject to change. These changes can happen with little notice due to availability, poor weather, seasonal changes, or other circumstances beyond our control – but we'll always do our best to ensure it has little impact on your experience. From time to time, we may also make changes to your itinerary to try out new ideas and keep things fresh and exciting.
OUR PROMISE
Joining the Flash Pack comes with a few special guarantees
Similar Trips
9 days in Greece
Greece: Athens & the Islands
8 days in Croatia
Exclusive Croatia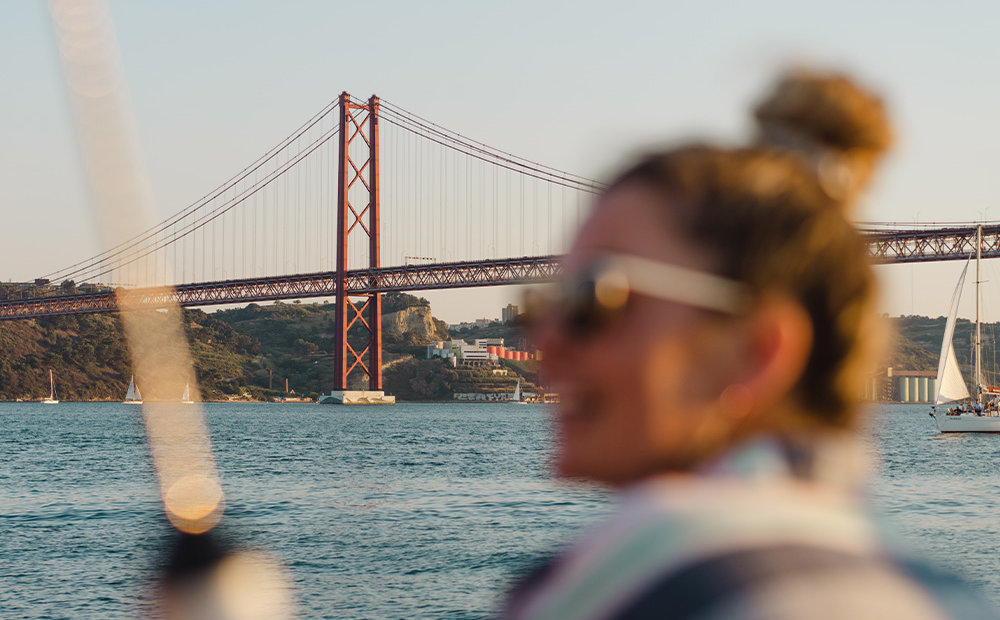 8 days in Portugal
This is Portugal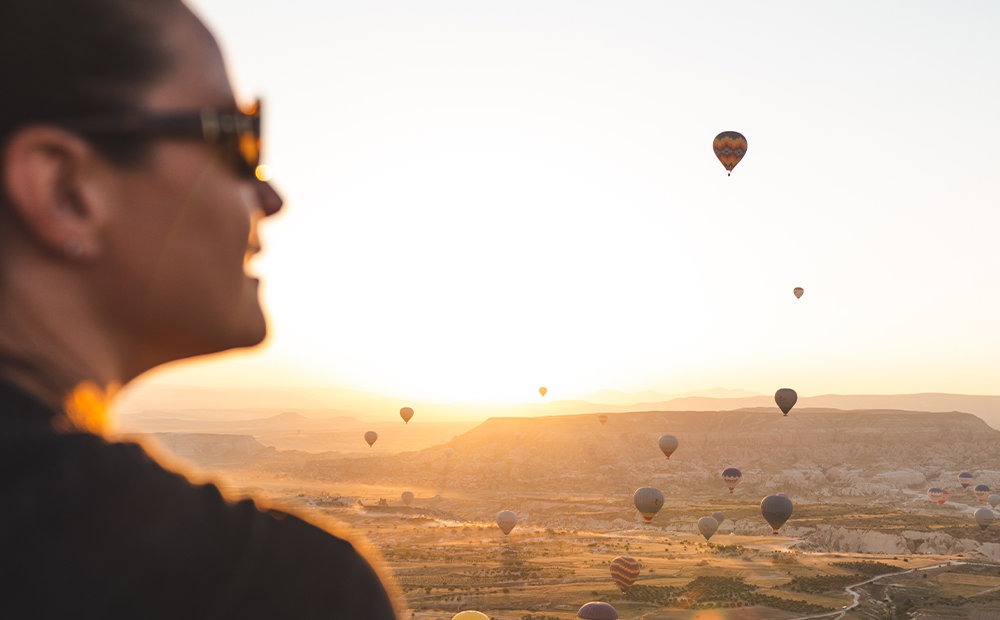 8 days in Turkey
Classical Turkey
7 days in Italy
Southern Italy: Rome, Naples & Puglia
7 days in Italy
Northern Italy: Milan to Rome
Subscribe to our newsletter
SIGN UP TO OUR NEWSLETTER
Hear about our new adventures before anyone else
Talk to an expert
Need help choosing your perfect adventure? Speak to one of our dedicated Travel Advisors now.
Contact Us
WHAT TO EXPECT
Hear about our new adventures before anyone else.
Be the first to hear about exclusive Flash Pack offers.
Access exciting competitions.
Receive weekly inspiration and travel stories from solos just like you.