The ultimate solo travel guide to Iceland: Everything you need to know
A huge number of visitors choose to experience solo travel in Iceland each year – and it's not hard to see why. Despite its small size and population, the country's vast swathes of wilderness make a trip here feel remote, unknown and distant all at the same time. It's a popular destination for solo travellers, with low crime rates, a pocket-sized capital packed with cool bars and restaurants, and an abundance of natural scenery to explore. 
An exhilarating adventure-ready parade of hot springs, glaciers, fjords, lava fields and volcanoes also present themselves if you head into the wilds, whether you're taking on the circular Ring Road route, which loops around the entire island, or covering the triumvirate of Golden Circle sights, just beyond Reykjavik. 
If you're hoping to catch the Northern Lights or hike across glaciers, it's worth planning ahead. Group solo trips to Iceland combine the independence of solo travel with the comfort and camaraderie of a newfound crew of friends, taking care of the trickier logistics for you. Here, we lay out what you'll need to know before travelling solo to Iceland, including where to go, what to pack and how to get around.
Iceland travel facts
Iceland lies across two tectonic plates and is covered by a patchwork of ice, glaciers, volcanoes and geysers. A lot of its main sites are centred around nature, like Vatnajökull National Park and Surtsey (a volcanic island off the south coast), both Unesco World Heritage sites. Thingvellir National Park, where you can stand between the two continental plates, is also on the list. Walk in the seismic rift valley, a constantly changing landscape, taking in tales of the park's historical importance as the birthplace of Iceland, seat of its first parliament and final resting place of witches.
Is Iceland good for solo travel?
Iceland is one of the best places for solo travel, as its people are warm, friendly and welcoming, and it's incredibly safe with low crime rates. The capital Reykjavik is a great base for meeting new people, joining excursions and group tours. With the standard of living so high in this North Atlantic Nordic nation, it can be costly to travel entirely solo, though. Alcohol particularly can be eye-wateringly expensive. Booking a group solo trip to Iceland can keep costs down and simplify the experience, swerving busier spots and steering you to more unknown places.
Best places to visit in Iceland
While there are so many incredible places to visit in Iceland, the experience comes in the doing. To see the lava fields, glacial rivers, volcanic peaks, tundra, geothermal hot springs and valleys, you have to really get out there and know where to look. After exploring the coffee houses and cool restaurants of Reykjavik, go beyond the capital and seek out adventure in the wilds. Drive in a super jeep through the Valley of Thor, bathe in hot springs at the Blue Lagoon, go on a hike on Sólheimajökull Glacier and watch icebergs drift in Jökulsárlón.
Where to stay as a solo traveller in Iceland
There are new hotels opening up in Iceland all the time. Reykjavik has the most concentrated choice of accommodation, including cute clapboard inns and chic Nordic guesthouses, but branch out beyond and there are adventure lodges with their own geothermal springs and luxury cabins primed to take in the Northern Lights. 
With such swanky stays on offer, there's no getting around the fact that accommodation in Iceland is fairly costly. But if you're travelling alone, going on a group solo trip to Iceland can help level this out – you'll still get to experience the same luxury accommodation which might otherwise be out of reach for solo travellers, while sharing a room and swerving the single supplement. Still want your own private suite? No problem…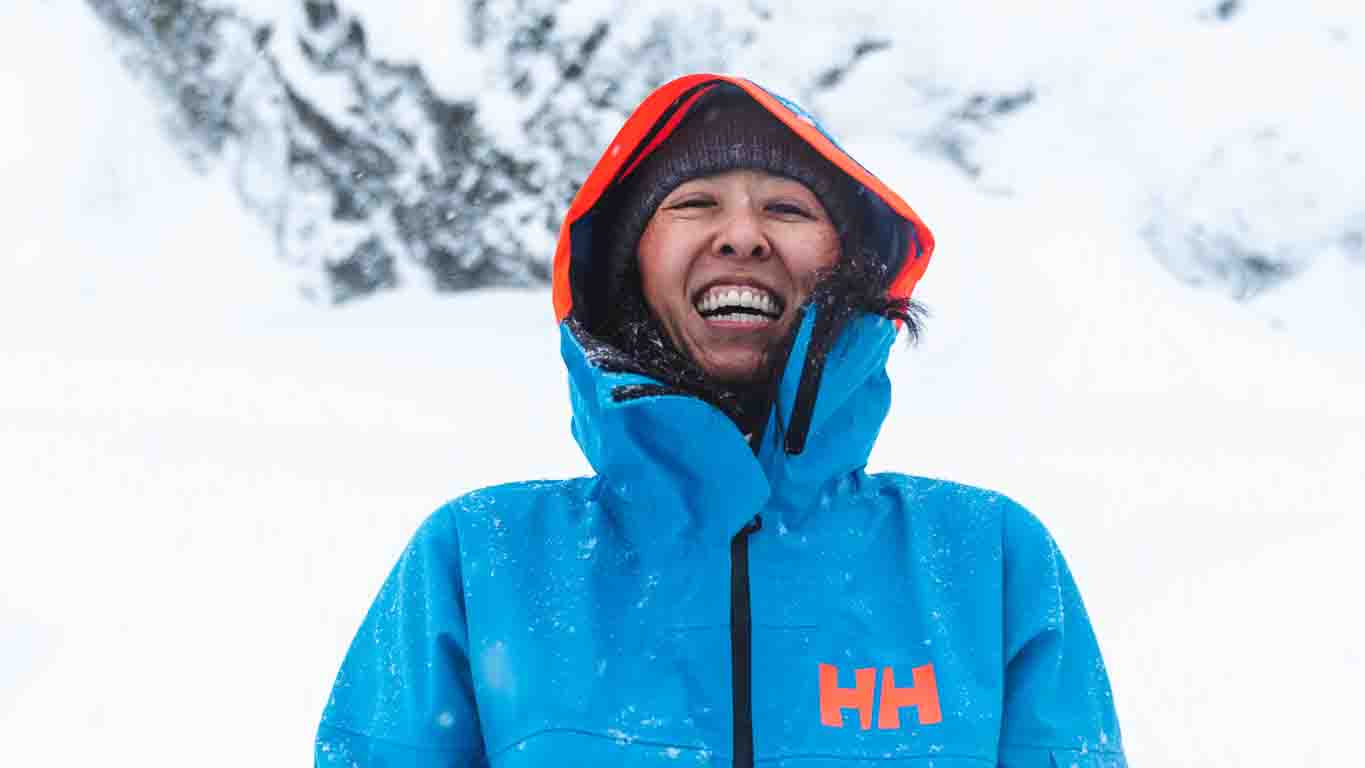 How to get to Iceland
Surrounded by the North Atlantic and Arctic oceans, there are two ways to get to Iceland: by plane or by ferry. Almost all international flights land at Keflavik International Airport (on the outskirts of Reykjavik), with internal flights continuing on to other airports like Akureyri in the far north and Isafjordur for the Westfjords region. The two most common airports are Keflavik Airport and Reykjavik domestic airport, which are often confused. While the former serves all international flights, the latter only serves Greenland as an international destination. Europe and North America both have numerous direct flight options into Keflavik. For those wanting to bring their own car, there's a ferry service from Denmark.
How to get around Iceland
Hiring a car or camper is the most popular method for solo travellers in Iceland. The country's small size makes getting around on the roads fairly easy during the warmer months, though a 4×4 is advised in all seasons. The road system is easy to navigate, with circular Highway no 1 (Ring Road) being the most used, running around the edge of the country. 
While the mix of volcanic landscapes and fjords make for incredibly scenic journeys, they can also be a little difficult to navigate, particularly when roads get icy. Public transport is available, but rarely used and sparsely scheduled. Travelling as part of a group tour, where internal travel is included, can take the pressure off for anyone nervous about unpredictable road conditions.
Best time to visit Iceland
This depends on how you'd like to experience Iceland on your solo trip. During the winter months, daylight can stretch for as little as four hours between 11am and 3pm, making this a prime season to spot the Northern Lights, usually best between between September and March. The midnight sun month of June has daylight stretching for 24 hours, with typically warmer days during this month – as well as July and August – making it easier to get out and see things. This also tends to be peak tourism season, so the shoulder months of May and September can be the sweet spot between good weather and quieter times. It's not uncommon to experience four seasons in one day, no matter what time of year you visit, so keep this in mind when packing.
Iceland travel itineraries
Hiking through remote glaciers, traversing the Valley of Thor on super jeep expeditions, soaking in the Blue Lagoon's serene geothermal waters and seeking out the Northern Lights while bathing under the stars in a hot tub are some of the adventures that await in Iceland for solo travellers. The innovative food scene in Iceland shouldn't be overlooked either, and Flash Pack's Unknown Iceland itinerary includes this, with a unique meal in a greenhouse on a tomato farm.
What to pack for solo travel in Iceland
No matter what time of year you're going, it's best to pack for all temperatures and weather outcomes when preparing for solo travel in Iceland. The Gulf Stream brings mild air in contact with the colder Arctic air right over Iceland, making for wildly unpredictable weather conditions – it's not uncommon to experience four seasons in one day. Fortunately, with many of the attractions sprawled out and road travel being recommended, it's easy to have all your layers (woollen, windproof and waterproof) accessible in a backpack or the boot of a car. Bring a refillable water bottle: Icelandic water is pure, straight out of the tap. You'll want a camera to capture all the landscapes, too.
Solo travel advice for Iceland
Being understood – whether talking to someone at a bar about an experience or asking for guidance – can really improve any solo trip. Happily, many Icelanders speak English, so solo travellers can relax and immediately feel at home. Indeed, Iceland is considered one of the safest places in the world for solo travellers, so take your time and explore at your own pace. Want to let someone else deal with the logistics, while keeping your independence? Joining a group solo trip in Iceland is a great way to do this.
Is it safe to travel solo in Iceland
Thousands of visitors travel to Iceland every year and most trips are trouble-free. However, do check out the Foreign and Commonwealth Office (UK), the Department of State Travel Advisories (US) or your country's local government guidelines for the latest advice before travelling. 
Once there, follow local information and be aware of your surroundings at all times. Iceland is considered one of the safest countries in the world for travel, so it's a really great option for solo travellers. Reykjavik is one of the safest capitals in the world and the island as a whole has a very low crime rate. It's particularly recommended as a safer destination for solo women travellers. With many parts of the country being remote and isolated, travelling solo as part of a group can give extra peace of mind to ensure there's support from others if needed.
Ready for your next adventure? Try group solo travel to Iceland with Flash Pack – designed exclusively for people in their 30s and 40s, seeking the independence of solo travel within the safety of a group.
A cool 98% of Flashpackers arrive solo to join our group adventures. So, you'll be in good company – whether a first time solo traveller or a seasoned pro looking for like-minded new friends.
Images: Flash Pack