The best places to go in April: Our top travel picks for a solo holiday
April is one of the best months to book a solo adventure. For those of us living in cooler climates, it's a chance to shed layers, fly south and soak up some vitamin D, especially in Central and South America. 
Hiking in the Peruvian Andes and cruising around the cobblestone streets of Cuba in a top-down vintage Cadillac are just a few of the highlights at this time of year. Celebrating Cambodian New Year or staying on a private island in the Philippines are just a few others.
Here's a rundown of the top places to explore in April for solo travellers.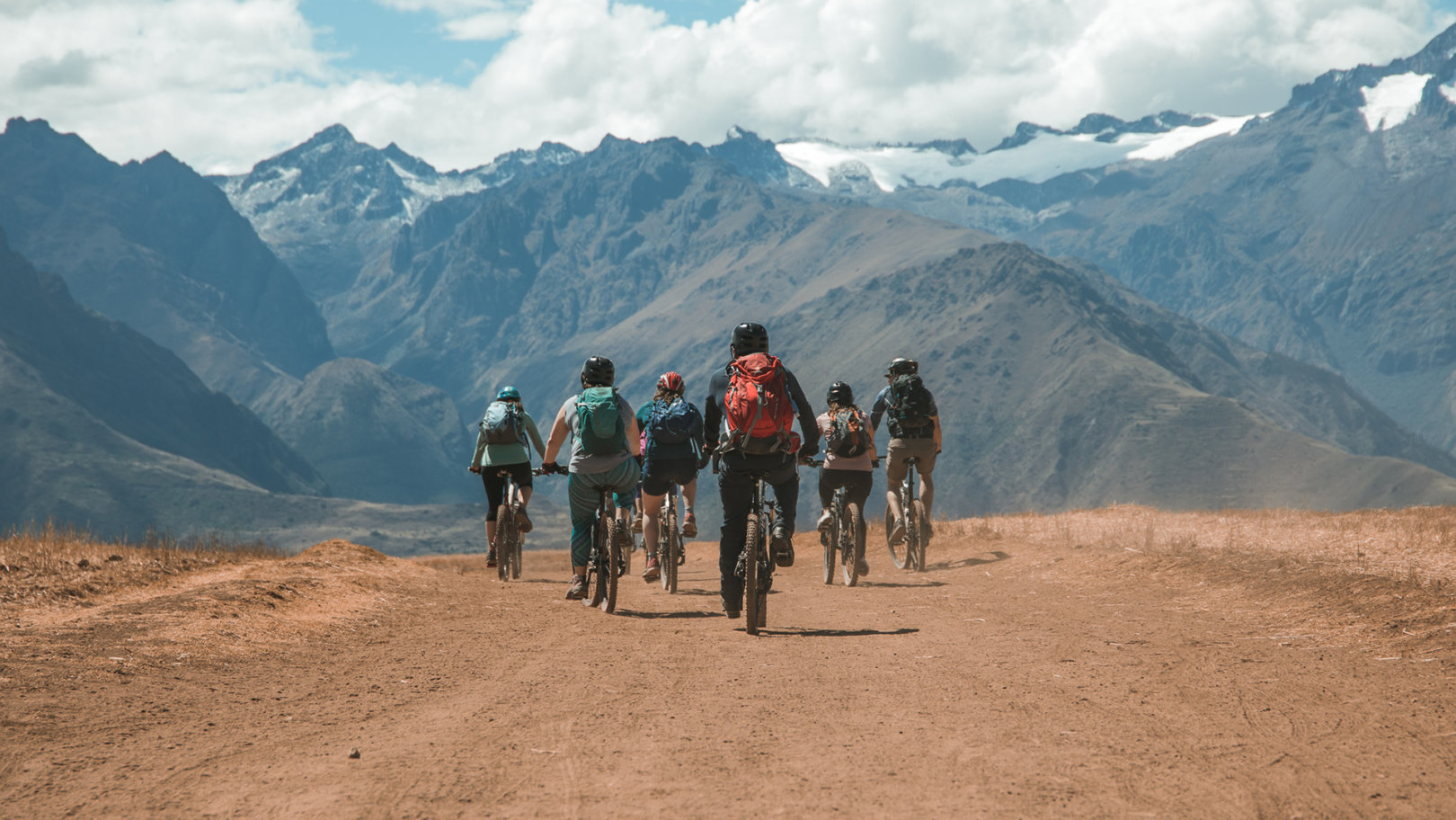 Peru
Average temperature: 20°C / 68°F
Why you should visit now:
For ancient Inca history and modern street food, the city of Cusco in Peru is a great pick for an April adventure. At this time of year, rain levels drop, so you can explore the centuries-old Koricancha Temple and Sacsayhuamán Fortress in peace. Just north of the city, you'll also find the Sacred Valley, surrounded by the Andes and home to the mighty, guidebook-gracing Machu Picchu. Hike the trails to the ancient Inca citadel at the start of the dry season or mountain bike through lower Andean foothills flocked by paradise orchids.
Expert tip:
Dig into a traditional Peruvian meal at Jjonas Cocina Fusión in Cusco. Order the lomo saltado: thin strips of sirloin steak, flash-fried with onions and tomatoes.
Vietnam
Average temperature: 25°C / 77°F
Why you should visit now:
Northern Vietnam is the place to go in April when temperatures hover around a pleasant 25°C, but the high season crowds are yet to arrive. Speeding motorcycles meet centuries-old temples in the behemoth city of Hanoi. Dip away from the main highways to explore the 36 Streets in the Old Quarter – a network of backstreets buzzing with shops, given over to different trades. Once you've zipped down Vietnam's S-shaped coast, skip over to Cambodia to catch Sangkranta (the new year celebrations) on 14 April, when temples are adorned with coconut leaves and rumduol flowers.
Expert tip:
Catch a Phare Circus show in Siem Reap, where performers use theatre, dance and live music to tell Cambodian folktales.
Mexico
Average temperature: 27°C / 81°F
Why you should visit now:
Mexico, 'the cactus state', is toasty and dry in April. Expect balmy days, but not quite the sweltering peak of summer. Beyond the capital Mexico City, visit Tepoztlán, a pueblo mágico that draws healers and musicians. Hike to the summit of El Tepozteco, an Aztec pyramid with panoramic views across the rainforest, before descending back to town for a traditional temazcal (ancient sweat lodge) experience. Itacates (corn flatbread stuffed with cheese, cream and salsa) are a must-try snack afterwards.
Expert tip:
Beat the crowds by hopping on board a sunrise hot-air balloon ride over Teotihuacán temple.
Cuba
Average temperature: 26°C / 79°F
Why you should visit now:
The rainy season doesn't start in Cuba until May, which is precisely why April is the best month to visit for long, sunny days and infrequent downpours. Adventure-seekers should set sail for Archipiélago de los Jardines de la Reina, a string of paradise islands encircled by carefully protected reefs. The scuba diving here is world class; look out for Caribbean reef sharks and hawksbill turtles.
Expert tip:
Every two years in April, art fans can head to the Havana Biennial, the largest visual arts festival in Cuba. Spy innovative works by Latin American and Caribbean artists.
Philippines
Average temperature: 30°C / 86°F
Why you should visit now:
The end of the dry season, before the rains arrive, primes April as a perfect time to take in the beaches of the Philippines. It can get hot, with temperatures topping 35°C, so you'll want to slake the heat on the coast. Happily, you've got 7,640 islands to pick from. Best of the bunch include Palawan (sparsely populated, with some of the clearest seas in Southeast Asia), Cebu (busier, but blessed with white-sand beaches and serious diving) and off-the-beaten-track Bohol (home to the humpback Chocolate Hills and a jungle-knitted interior that paves the way for kayaking and paddleboarding).
Expert tip:
Want to stay on a private island with masseurs, chefs and more? Step right this way and join Flash Pack's group Philippines adventure, designed for solo travellers…
India
Average temperature: 33°C / 91°F
Why you should visit now:
April is shoulder season in India's royal state of Rajasthan. It's just after the prime October to March tourist season and just before the monsoon months of July to September. There are fewer crowds, but temperatures are hot, with April being the height of summer. That also means it's one of the best times to spot big cats in the tiger reserve of Ranthambore National Park, as water is scarce, the trees drop their leaves and the landscape opens up to reveal the amber-hued predators in all their Kiplingesque glory.
Expert tip:
In Jodhpur, grab a table at the smart Stepwell Cafe to watch local kids cooling off – via elaborate dives – in the waters of the restored 18th-century Toorji Stepwell.
Morocco
Average temperature: 25°C / 77°F
Why you should visit now:
Milder, drier weather arrives in Morocco this month with the advent of spring. Hiking on Mt Toubkal is at its breeziest best, the Sahara isn't too steamy, and the cities of Marrakech, Chefchaouen and Casablanca gear up to deliver Goldilocks goodness: not too hot, not too cold, just right.
Expert tip:
Stop by LRNCE at 59 Rue Sidi Ghanem in Marrakech to discover one of Morocco's pioneering modern design brands.
Egypt
Average temperature: 26°C / 79°F
Why you should visit now:
The days are warm and the nights are balmy at this time of year in North Africa's Nile-laced heartland. Take in the tombs of Luxor and the pyramids of Giza, or drift along Africa's longest river on a traditional felucca sailboat – free from the blistering heat of high summer. 
Expert tip:
Don't overlook the capital. Cairo's street-food scene is the perfect way to whet your appetite before going in search of impressive ancient relics.
Ready to take off on your next adventure? Join Flash Pack today to discover group solo holidays with like-minded people in their 30s & 40s.
To find out where to go in May, read our expert travel tips, ideas and inspiration. 
Images: Adobe and Flash Pack