Best Places To Go In January: Our Top 7 Picks for a solo holiday
New year, new you, new country, new experience, new travel stories to thrill your friends with? Here are the best places to go in January for a solo holiday
January is named after the Roman god Janus. Janus was two-faced, which is not to say that he was a duplicitous arse, but that he looked at both the past and the future – hence they popped his month at the turn of the year.
January is therefore a month of reflection.You reflect on all the good and bad of the past year and decide on some grand plans for the new year. New year's resolutions are often forgotten, but that's because there's no concrete commitment. If, however, you were to do something like book a holiday for January – a life-changing holiday, perhaps your first experience of solo travel – then you'd be fully committed to it. So, go on, browse our list of the best places to go in January for a solo holiday and look to the future.
Sri Lanka
The Indian subcontinent is a fine place for a holiday all year round, but Sri Lanka in January is perfect. The rain is minimal, the temperatures float around in that dreamy 20-30 celsius corridor, and the bright colours of the delicious food and beautiful wild animals and plants will wake you up from your winter hibernation.
Travel tips for January: Mid-January sees the Thai Pongal festival, a harvest festival to the sun god.
Read more: 7 best places to go in November for a solo holiday
Brazil
Brazilians like to keep the party vibe going between New Year and Carnival, so Brazil in January is a fun place to be. It also signals the start of summer, which certainly helps maintain the mood, with very pleasant mid-high 20s temperatures encouraging the use of swimwear and caipirinhas.
Travel tips for January: It can get a little bit wet, so take a brolly or kagoule along with your swimmies.
South Africa
January is pretty much peak time to visit South Africa, so it's no budget destination, but boy do you get a lot for your money. You get great weather, you get a great exchange rate, you get magnificent wine, and you get the kind of comfort zone-pushing adventure that inspires you for the next 12 months.
Travel tips for January: The ocean is warming up and the winds are getting up, so why not try some wind-surfing?
Sweden
Not all the best places to go on holiday in January involve winter sun, you know? Sweden in January is a dark, cold place, but that's all the more reason to go there – not for a city break to Stockholm or Gothenburg, but to Lapland home of Santa and winter adventure. Hiking, snowmobiling, rally driving and glimpsing the Northern Lights: it's like a wintry travel experience bucket list.
Travel tips for January: Invest in a down jacket and thermals. No, really, do it.
Read more: 10 best places to go in December for a solo holiday
Guatemala
They say that Guatemala has one season: an 'eternal spring'. Of course, spring brings both sunshine and showers. However, January in Guatemala is slap bang in the middle of the dry season and therefore the perfect time to get out and about on the country's lakes and jungles with a sense of new year adventure.
Travel tips for January: Wander along the cobbled streets of Antigua, browsing the markets.
Mexico
Another country with a dry winter, Mexico, particularly the Yucatan peninsular, is also pleasantly warm, coming in at around 24C. Coupled with clear, warm waters, it's the perfect time to burning off those Christmas calories with some hiking, kayaking and wild swimming. And if you want to continue the festive spirit, there's always the tequila.
Travel tips for January: On beach holidays, if the sea is a bit rough, search out one of the many beautiful bays and lagoons.
Philippines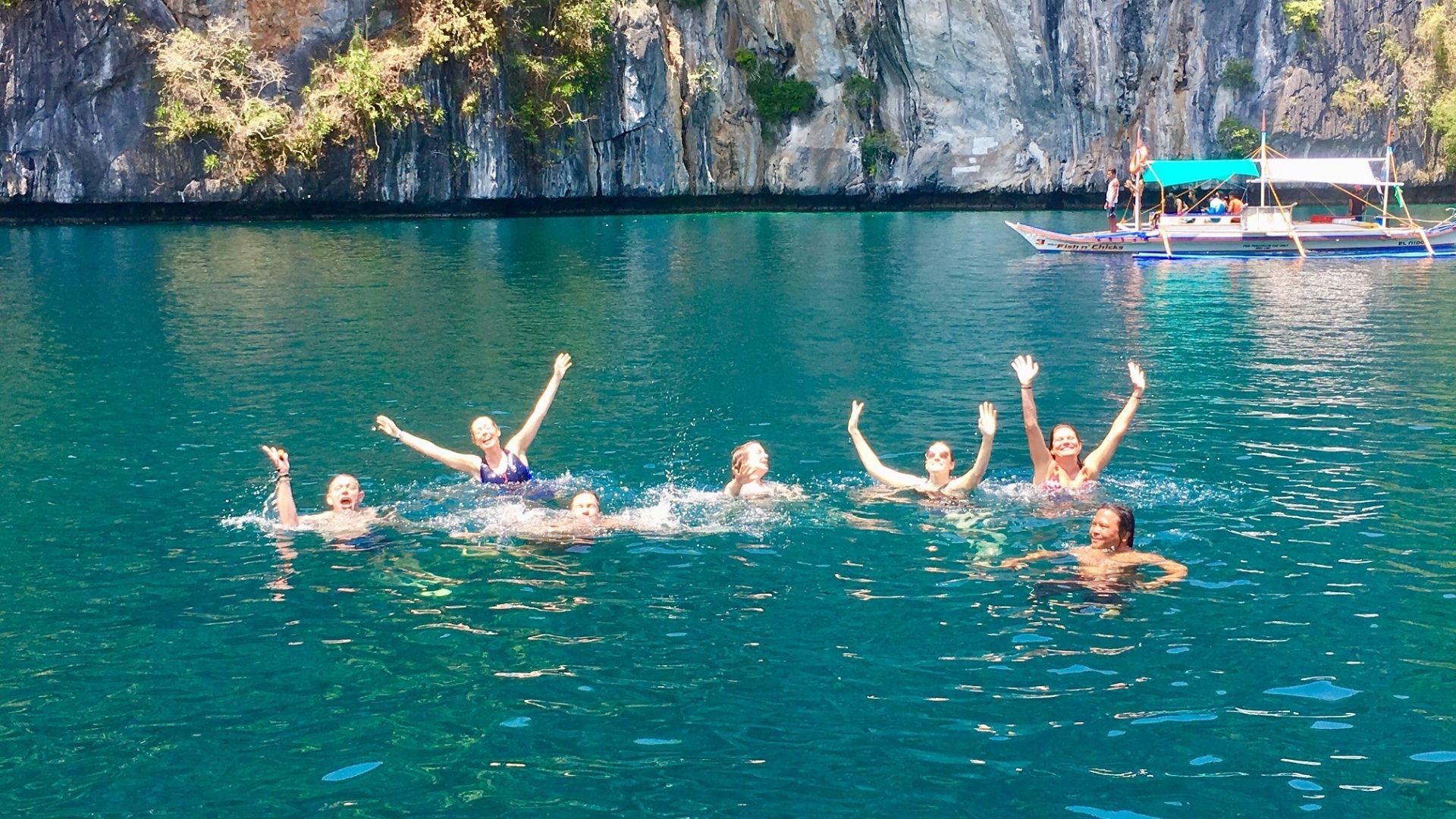 We don't want to bang on about dry seasons, but they do help if you're planning a winter holiday that involves being outside at all (i.e. most holidays). January in the Philippines isn't just dry, it's also the coolest month, making it ideal for getting out for some reinvigoration, relaxation and rugged outdoorsiness.
Travel tips for January: Don't assume perfectly dry weather and pack something waterproof – it's a big country.