Azores: the Emerald Isles
Meditate in steamy volcanic pools, cook up a feast of local dishes and spot migrating whales off Europe's most exotic archipelago
Azores: the Emerald Isles
Overview
Itinerary
Accommodation
Important Notes
Unique Experiences
Search for cetaceans on a whale-watching excursion, together with a marine biologist
About your trip
800 miles off the coast of Portugal, these remote subtropical isles have remained largely under the radar, making them the perfect setting for an immersive Flash Pack adventure. 
Hailed as the 'Hawaii of Europe' for their lush volcanic landscapes and temperate climate, the Azores are like nine tiny emeralds jutting out of the mid-Atlantic. Together with your group, you'll spend eight days kayaking across sparkling crater lakes and soaking in steamy hot springs. You'll visit Europe's only tea plantation and sample cozido das furnas stew slow-cooked the traditional way inside a volcano. There'll be whale watching and brunch with goats (yes, you read that right), and cooking classes with a local expert. 
In just eight days, you'll discover a little slice of Portugal that's a realm unto its own: a unique volcanic playground for a different kind of adventure.
What's Included
Accommodation in twin rooms
Exclusively for people in their 30s & 40s
All activities mentioned on the itinerary
7 breakfasts, 4 lunches, 3 dinners
Stay in hand-picked 3-5 star hotels
Private minibus & boats
We offset the carbon emissions per person on this trip
Experienced Pack Leader with you throughout the trip
Arrival airport transfer
Max 16 travellers per group
Flashpackers must provide evidence that they have purchased travel insurance for the duration of their adventure. Remember, flights aren't included and prices are based on sharing a twin room. If you'd like to upgrade to a single room, you can add this during the booking process or by contacting our Customer Experience team.
Your Itinerary
Day

01

An Azorean welcome

Looking out your plane window, you'll realise how remote the Azores actually are: a handful of specks in the Atlantic, surrounded by nothing but ocean for hours. You'll touch down on São Miguel, the largest of these exotic isles, where a Flash Pack transfer will be waiting to transport you to your boutique hotel in Ponta Delgada, the regional capital. Here, you'll meet your group and Pack Leader for a welcome drink before heading out for dinner at a local restaurant. Get to know your fellow Flashpackers over a traditional three-course meal and raise a glass of aromatic island wine to your week of adventure to come.  

Day

02

Cook up an island feast

Wake up to sunshine and sea breezes as you prepare for your first activity: a local-led island cooking class. Blessed with a subtropical climate, fertile volcanic soil and oceans rich in marine life, São Miguel has a thriving culinary scene, shaped by the elements. From tangy matured cheese to wines made from grapes grown on ancient lava flows, you'll cook up an island feast under the guidance of a local expert. After lunch, you'll return to Ponta Delgada for a walking tour of the city. Stroll through the mosaic cobbled streets, lined with white and black basalt buildings, and discover how this tiny town grew from a staging post between Europe and the New World. 

Day

03

Kayak in a crater lagoon

Today, you'll discover why Sao Miguel is nicknamed Ilha Verde (Green Island), as you set out to explore its extraordinary interior. Your first stop is the Pico do Carvao viewpoint for a panoramic vista over the entire west of the island. Set within a steeply forested caldera are the stunning twin lagoons of Sete Cidades, one sparkling blue, the other vivid green. You'll kayak on the serene waters before lunch at the lakeside village. This afternoon, you'll visit a unique pineapple greenhouse. Introduced from Brazil in the 19th century, the tropical fruits are small, juicy and packed with sweetness – perfect for creating the island's Ezequiel liqueur. 

Day

04

A day with goats and whales

Start your day by visiting a goat farm in the island's hinterland, where you'll learn how the animals are cared for and try your hand at milking (or cuddling the baby goats) before being treated to a typical local brunch: think crusty bread, fresh goat's cheese and delicious fruit spreads. Continuing along the mountain road, you'll wind your way to the coast for a whale-watching excursion. Slap bang in the middle of a migratory route between the northern and southern hemispheres, the Azores are visited by 24 species of cetaceans. Keep your eyes peeled for deep-water species like sperm whales, as well as pilot whales and pods of playful dolphins.   

Day

05

Geothermal pools & a volcanic stew

Travelling along the south coast, you'll stop briefly at Franca do Campo, the first capital of the island, to taste the famous Vila Franca pastry, before venturing inland to the 18th-century Terra Nostra estate. A botanical wonderland of lakes, winding paths, exotic flowers and centuries-old trees, you'll indulge in a meditation and floating experience in the steamy mineral-rich pool. Feeling zen, your next stop is the nearby town of Furnas, located in the valley of a volcano. Set around a pale green lake, fringed with bubbling mud pools, the earth here is so hot, locals slow-cook a stew called Cozido das Calderas a metre underground. Note the uniquely sulphuric flavour as you sample it for lunch.

Day

06

Waterfall chasing

Today you'll explore the rural east of the island starting in Vila da Povoação, the first village to be populated when Portuguese sailors discovered the island (Povoação means 'village'). You'll be treated to heart-stopping views at the Ponta da Madrugada and Ponta do Sessego before lunch at a local restaurant. Later, you'll visit the Ribeira dos Caldeirões natural park, an area of protected forest thick with lush vegetation. Take a walk along the river, past tree ferns and hydrangeas, to discover waterfalls and five old water mills dating back to the 16th century. 

Day

07

Taste exotic tea

It's your last full day on the island and time to start making your way back to Punta Delgada. En route, you'll explore Europe's only tea plantation, high up in the hills. Little changed since it opened in 1883,  the Gorreana Factory has been run by the same family for five generations. You'll discover how the organic green and black teas are combined with other plants and fragrances to create a distinct, exotic flavours – which you'll get to sample in a private tasting. Soak up the neatly manicured rows of tea plants and the flower-filled valleys beyond, before arriving back at your hotel in time for your final farewell dinner.  

Day

08

Tchau, São Miguel

After breakfast, your Azorean adventure has come to an end. It's time to make your own way to the airport for your onward flight. If eight days on the islands have gone too fast, why not combine this trip with our mainland Portugal trip? Our Flash Pack travel experts are ready and waiting for your call.  
Our Favourite Hotels
Here's a taste of the hotels we sometimes use on this adventure. The hotels you'll stay in for your departure will be shared with you one month before you go.
Casa Hintze Ribeiro
A boutique hotel in Ponta Delgada's historic centre, with chic interiors by Portuguese designer Nini Andrade Silva. Everything is in blue and beige, reflecting the colours of the Azores, from the striking geometric tiles and beautiful stone archways to the airy apartment-style rooms. 
Hotel Vila Galé Collection
Occupying the site of a former hospital, this sophisticated hotel is full of historic character with a grand sweeping staircase, high coved ceilings and ornate arched windows overlooking the monochrome courtyard pool. Check out the à la carte restaurant for its Azorean gastro menu. 
Hotel Lince Nordeste
Expect gorgeous views from every window at this 'country and nature' hotel on the island's northeast coast. Take a stroll to the nearby lighthouse, explore the extensive landscaped gardens or pull up a lounger by the outdoor pool to enjoy cocktails overlooking the Atlantic. 
Important Notes
Which airport do I need to fly in and out of? Plus airport code

Fly into and out of Aeroporto João Paulo II (PDL) in Ponta Delgada on the island of São Miguel. 

What time should my flight arrive (time for the welcome meeting)?

Ideally before 1 pm. The welcome meeting and dinner will be from 4 pm onwards starting at the hotel, which is located approximately 20 minutes away from the airport.

What time should my flight depart on the last day?

There are no activities planned for the last day, so you can leave any time you wish. The airport is approximately 20 minutes away from your final hotel.

Are airport transfers included?

If you arrive on Day 1 of your adventure, or you book pre-tour accommodation with us, your airport arrival transfer will be included. If you book alternative pre-tour accommodation or are arriving by another mode of transport you must arrange your own arrival transfer.

Arrival transfers are private to Flash Pack and will be in groups depending on flight times. Sometimes this means waiting in the airport for a short while until other flights have arrived.

We don't offer a departure transfer as Flashpackers leave at different times of the day and many stay for extra nights. We will offer you support with finding a local taxi, which should cost around xx EUR. 

Do I need a visa?

You do not normally need a visa if you're visiting as a tourist from the EU, UK, USA, Australia or Canada. Please check with your local consulate/embassy if the country you are travelling from requires a visa.

From 2024, ETIAS travel authorisation will be an entry requirement for visa-exempt nationals travelling to European countries https://travel-europe.europa.eu/etias/what-etias_en.

We recommend that you have at least six months validity remaining on your passport and can show a return ticket.

How much should I budget per day for extras?

We recommend budgeting around 35 GBP per day.

What fitness levels do I need for this trip?

We recommend having a read-through of the itinerary above, and getting in touch if you have specific questions on fitness. Overall, the trip is relatively relaxed so no real level of fitness is needed. However, there is a good amount of walking (at your own pace).

Will the itinerary change?

Please be aware that the itinerary, activities, and hotels are subject to change. These changes can happen with little notice due to availability, poor weather, seasonal changes, or other circumstances beyond our control – but we'll always do our best to ensure it has little impact on your experience. From time to time, we may also make changes to your itinerary to try out new ideas and keep things fresh and exciting.

Due to their remote location in the middle of the Atlantic, weather in the Azores can be unpredictable – notoriously experiencing 'four seasons in one day'. If conditions are unfavourable for whale watching on Day 4 then we will aim to reschedule this excursion for the afternoon of Day 7, which we've left free just in case. Please also note that after periods of extended dry weather, waterfalls on the islands will be less impressive and might even dry up completely.
OUR PROMISE
Joining the Flash Pack comes with a few special guarantees
Similar Trips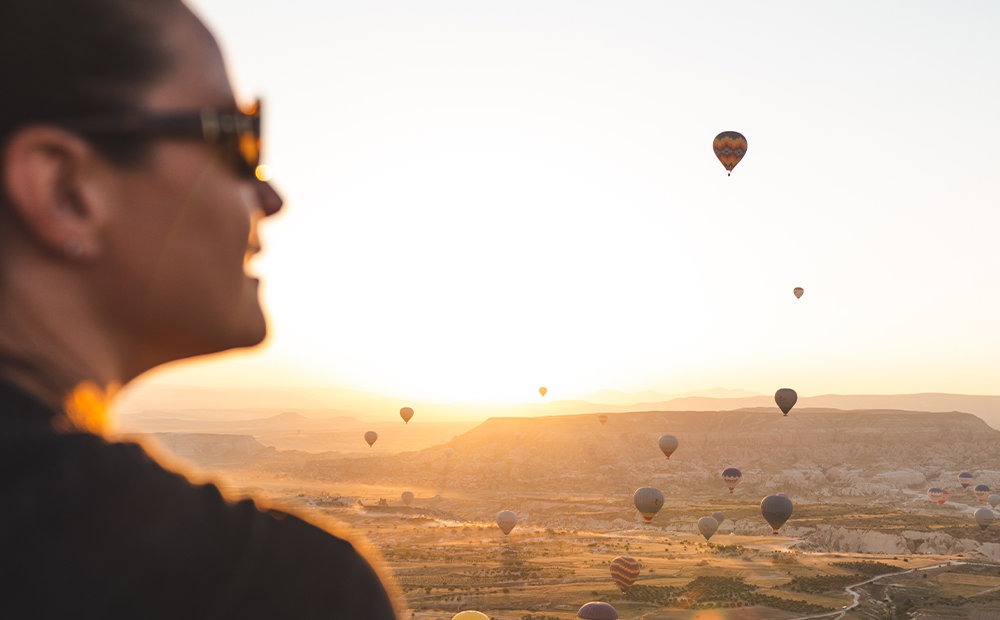 8 days in Turkey
Classical Turkey
8 days in Croatia
Exclusive Croatia
4 days in Croatia
Slovenia's Great Outdoors
9 days in The Americas
Vibrant Colombia
Subscribe to our newsletter
SIGN UP TO OUR NEWSLETTER
Hear about our new adventures before anyone else
Hear about our new adventures before anyone else.
Be the first to hear about exclusive Flash Pack offers.
Access exciting competitions.
Receive weekly inspiration and travel stories from solos just like you.