This is Portugal
A private sunset cruise in Lisbon, wine tasting in the famed Douro Valley and surf lessons in chic Ericeira
Overview
Itinerary
Accommodation
Important Notes
About your trip
Fairytale castles, narrow streets and iconic yellow trams, port houses, golden beaches perfect for surfing, one of the oldest wine growing regions in the world (who knew?); Portugal is so much more than a whirlwind city break or a slow week in the Algarve.
On this local-led immersion there'll be port tastings and dinner at one of Porto's oldest port houses. A backstreet walking tour to tiny mercerias adorned with meats, cheeses and wine. A private pastel de nata cooking class. There'll be wine tasting in the Douro Valley, surfing and yoga in chic Ericeira and a 4×4 adventure across the UNESCO site of Sintra – a world of forested hills hiding otherworldly castles. Lisbon will be your final stop, where an exclusive sunset boat trip awaits, signalling the end to an all-encompassing adventure that's seen you experience something different with people like you.
What's Included
Accommodation in twin rooms
Max 14 travellers per group
Exclusively for people in their 30s & 40s
All activities mentioned on the itinerary
7 breakfasts, 3 lunches, 3 dinners
Stay in hand-picked 3-5 star hotels
Private minibus & boats
We offset the carbon emissions per person on this trip
Experienced Pack Leader with you throughout the trip
Arrival airport transfer
Flashpackers are required to produce proof of COVID-19 vaccination 30 days before departure OR proof of a negative test within 72 hours of their adventure starting. Flashpackers must also provide evidence that they have purchased travel insurance for the duration of their adventure. Remember, flights aren't included and prices are based on sharing a twin room. If you'd like to upgrade to a single room, you can add this during the booking process or by contacting our Customer Experience team.
Your Itinerary
Day

01

WELCOME TO PORTO

Welcome to Porto, a picturesque city with well-preserved medieval architecture and red-roofed buildings cascading downhill towards the winding Douro River. Having checked into your boutique hotel and met your group, your adventure will begin in earnest this evening with a walk to the riverside, the oldest part of the city and a UNESCO World Heritage Site. You'll get a feel for Porto's charm as you wander past live musicians and buzzing bars before hopping on a water taxi to reach the other side of the river and the famed port houses. Here, you'll go straight to Taylors, one of Porto's most renowned and historic port houses, where a private guided tour through the houses' beautiful hidden gardens and vast barrel rooms will take place. Afterwards, enjoy a port-paired dinner on a private terrace with sunset views of the city.

Day

02

FLAVOUR IMMERSION

Today, you'll start your exploration on foot. Together with your local Pack Leader, you'll take a tour of the historic centre, seeking out spots often missed by regular tourists. Then your group will participate in a culinary workshop, using secret recipes and techniques passed down generation by generation (much to our benefit). With the help of a local chef, you'll prepare some classic Portuguese pestiscos (savoury tapas-style dishes) for lunch, and learn how to make a traditional pastel de nata (custard tart). Fully sated, the rest of the afternoon is yours to explore the atmospheric architecture, wander along the river or relax back at your hotel.

Day

03

DOURO VALLEY LUXURY

The verdant rolling hills of the Douro Valley are calling. For so long overlooked in favor of the winelands of France and Italy, the world is finally waking up to the glories of one of the world's oldest (and best) wine-growing regions. On this full-day tour, you'll get a chance to experience modern wine production techniques as you visit one of the region's newest quintas for a tour and tasting. Afterwards, you'll enjoy a hearty Douro lunch before boarding a traditional 'rabelo' boat for a cruise along the river; no longer fringed by ancient buildings but instead the endless greenery of vineyards and fields. Back on dry land, a delicious dinner awaits at your upscale valley hotel. A word of warning: luxe living in the Douro Valley can become something of an addiction.

Day

04

SURF & YOGA HAVEN

Wake up to views across the valley and spend an easy morning relaxing at the hotel before your mid-morning transfer. So far you've hopped from city to winelands, now it's time for Portugal's dramatic coastline and a spot of surfing and yoga. A destination in itself, your boutique lodge is very much 'the place to be' thanks to its chic design, zen vibe and sweeping coastal views. Upon arrival, there'll be time to freshen up before heading to the beach for your private sunset yoga session. With the sound of the waves crashing alongside you, you will literally be doing sun salutations as the sun sets, seemingly within touching distance.

Day

05

BEACH LIFE

Today is for embracing beach living and you'll be taking a private surf lesson led by an expert instructor. You'll be learning at a perfect spot for beginners, thanks to a consistent break and gentle waves. Cheer each other on as you attempt to stand (you'll have it down in no time, we're sure) and catch your breath on the golden sand as the day begins to warm up. All surfed out, you'll have the rest of the day with your new friends to enjoy this coastal spot at leisure. Your Pack Leader will have all the tips for making the most of your time here. Nearby there are lots of hiking routes along dramatic cliffs for those of you wanting more adventure. Prefer to slow the pace a little? Your hotel pool might just be everything you need.

Day

06

4x4 forest adventures

Sintra is calling. A Unesco World Heritage Site full of old palaces and opulent gardens, a 'regular' day here never feels quite enough. Luckily you'll be seeing it from a completely unique perspective. You'll start on foot in and around the picturesque town (think tiny cobbled alleys and bright colored buildings straight from a Disney film). Then it'll be into your 4×4 vehicles for a chance to escape the crowds. You'll visit the quieter Palácio de Monserrate with its rich Moorish architecture and fly through silent forests, before tackling rugged terrain on a dramatic route past the soaring cliffs and roaring surf of the Cascais coastline. You'll stop for lunch at a traditional Portuguese tasca before rejoining your minibus and continuing your journey towards the golden streets of Lisbon.

Day

07

Alternative Lisboa

No visit to Portugal would be complete without getting to know its capital and this morning's walking tour will introduce you to the city's most characterful districts. You'll be transported back in time as you explore the medieval streets of picturesque Mouraria (birthplace of Portugal's national music, fado), wander the ancient narrow alleys of pastel-hued Alfama and take in the dazzling views from hilltop Castelo de Sao Jorge. After lunch, you'll have a few hours to relax and explore before your final Flash Pack treat. A series of tuk tuks will arrive to transport you to the docks for a private sunset yacht cruise along the Tagus River. Make a toast with your friends as the city sits ablaze with the colours of sunset behind you, and look forward to a final dinner at a revered local restaurant.

Day

08

Tchau, Portugal

After breakfast at the hotel, your Portuguese adventure has sadly come to an end. It's now over to you to make your own way onwards. Rediscovered a love for Europe? We've got plenty more opportunities for adventure, from snowy Finland to sun-scorched Turkey. Explore them all here.
Our Favourite Hotels
Here's a taste of the hotels we sometimes use on this adventure. The hotels you'll stay in for your departure will be shared with you one month before you go.
Pestana Pousada Flores, Porto
Located on one of Porto's most beautiful streets; Pestana Pousada is housed in a beautifully restored building. It boasts large rooms, an indoor pool and lots of cosy corners surrounded by rock walls to relax with a drink.
Quinta de Casaldronho, Douro Valley
Set at the heart of the Douro region and boasting views over the river, Quinta de Casaldronho is a contemporary, minimalist wine hotel that oozes luxury at every turn. Think floor to ceiling windows, an outdoor pool surrounded by vineyards and, of course, an endless wine list.
Immerso, Ericeira
Immerse yourself in nature at this boutique surf lodge, with cool elegant interiors and floor-to-ceiling windows to showcase the ocean views. Start the day with sunrise yoga, spend your days on the beach and gather round the campfire at night for wood-fired pizza and home-brewed Bica beer under the stars.
Important Notes
Which airport do I need to fly in and out of? Plus airport code

Fly into Porto Airport, also known as Francisco Sá Carneiro Airport (OPO). Fly out of Lisbon Airport (LIS).

What time should my flight arrive? (to arrive in time for the welcome meeting)

Ideally before 1pm. The welcome meeting and dinner will be from 3pm onwards starting at the hotel, which is located approximately 20 minutes away from the airport.

What time should my flight depart on the last day?

There are no activities planned for the last day, so you can leave any time you wish. The airport is approximately 15 minutes away from the hotel and your Pack leader can help you book your transfers the night before if needed.

Are airport transfers included?

The arrival transfer is included and is private to Flash Pack. It will be in groups depending on flight times. The departure transfer is not included, however. The airport is only 15 minutes away from the hotel, with the cost of a taxi being around 15 EUR for two people. If you and some other Flash Pack friends are all getting the same flight, we recommend splitting the taxi journey.

Do I need a visa?

You do not need a visa if you're visiting as a tourist from the EU, UK, USA, Australia or Canada.

Please check with your local consulate/embassy if the country you are travelling from requires a visa. 

We recommend that you have at least six months validity remaining on your passport and can show a return ticket.

How much should I budget per day for extras?

40 euros, the equivalent of 35 GBP / 45 USD per day.

What fitness levels do I need for this trip?

We recommend having a read-through of the itinerary above, and getting in touch if you have specific questions on fitness. Overall, the trip is relatively relaxed so no real level of fitness is needed. However, there is a good amount of walking and biking (at your own pace).

Will the itinerary change?

Please be aware that the itinerary, activities, and hotels are subject to change. These changes can happen with little notice due to availability, poor weather, seasonal changes, or other circumstances beyond our control – but we'll always do our best to ensure it has little impact on your experience. From time to time, we may also make changes to your itinerary to try out new ideas and keep things fresh and exciting.
"They responded to my queries quickly and accurately."
"Overall an excellent service! All the staff were very helpful and happy to answer any questions I had (even the silly ones!). I booked an extra night at the start of the tour, and it was priced and booked without any hassle. "
"Fantastic service, and they were great at keeping me updated."
"This is my second flashback trip and they always surpass the expectations of everyone in the group! will definitely be my to go company for travels."
OUR PROMISE
Joining the Flash Pack comes with a few special guarantees
Similar Trips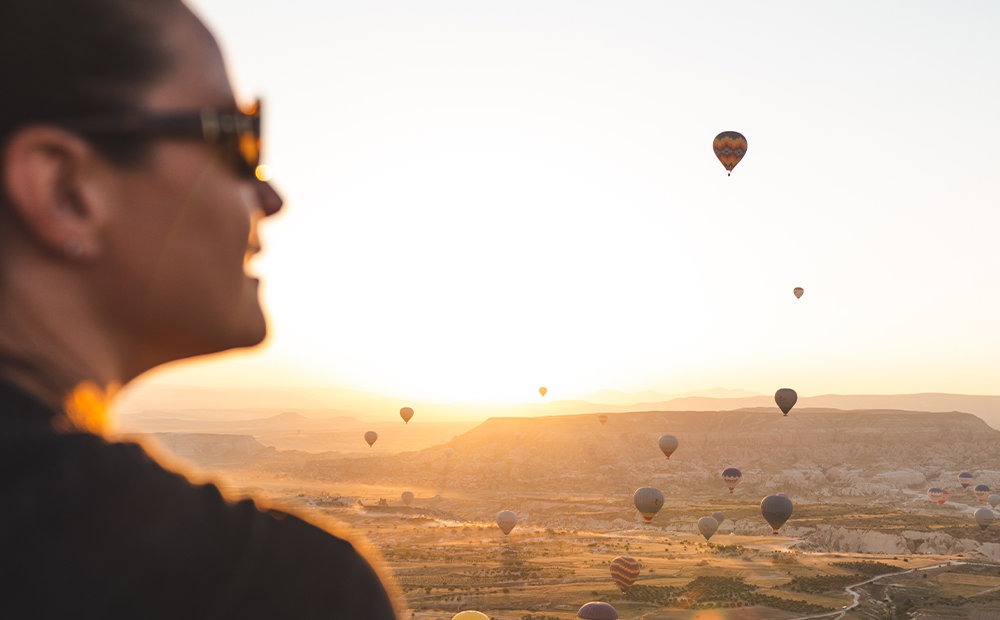 8 days in Turkey
Classical Turkey
8 days in Croatia
Exclusive Croatia
4 days in Croatia
Slovenia's Great Outdoors
9 days in The Americas
Vibrant Colombia
Subscribe to our newsletter
SIGN UP TO OUR NEWSLETTER
Hear about our new adventures before anyone else
Talk to an expert
Need help choosing your perfect adventure? Speak to one of our dedicated Travel Advisors now.
Contact Us
WHAT TO EXPECT
Hear about our new adventures before anyone else.
Be the first to hear about exclusive Flash Pack offers.
Access exciting competitions.
Receive weekly inspiration and travel stories from solos just like you.