Bolivia: sacred lakes & salt flats
Watch indigenous female wrestling in La Paz, take part in a Pachamama ceremony on Lake Titicaca & picnic in the middle of the vast Uyuni salt flats
Bolivia: sacred lakes & salt flats
Overview
Itinerary
Accommodation
Important Notes
UNIQUE EXPERIENCES
Enjoy a luxury picnic in the middle of the great Uyuni salt flats surrounded by a vast white landscape
About this trip
From bright turquoise lakes and dormant volcanoes to dazzling white salt plains with an endless horizon…this high-altitude Andean nation is unlike anywhere you've been before. 
Over the course of 10 days, you'll visit some of Bolivia's most extraordinary landscapes: from the world's highest capital, La Paz (one of the world's New 7 Wonder Cities) to sacred Lake Titicaca and the stunning Altiplano plateau. 
Along the way, you'll take part in some equally unique activities, cheering on the cholitas at an indigenous wrestling match, taking part in a Pachamama ceremony and creating quirky perspective photos on the vast white canvas of the incredible Salar de Uyuni. You'll sample the finest Quechuan cuisine and watch the sunset from a hotel made of salt. You'll offroad through a world of multi-coloured lagoons dotted with wild flamingos, and explore deserts so surreal they could be straight out of a Dali painting. 
That alternate reality you've been looking for? This is it. 
PACKAGE INCLUDES
Accommodation in twin rooms
Max 14 travellers per group
All activities mentioned on the itinerary
Stay in hand-picked 3-5 star hotels
9 breakfasts, 6 lunches, 6 dinners
All local transport including minibus & boat
2 domestic flights
Arrival airport transfer
Experienced Pack Leader with you throughout the trip
Flashpackers must provide evidence that they have purchased travel insurance for the duration of their adventure. Remember, flights aren't included and prices are based on sharing a twin room. If you'd like to upgrade to a single room, you can add this during the booking process or by contacting our Customer Experience team.
DAY BY DAY
Day

01

Welcome to La Paz

Touching down in the capital, you soon realise this is no ordinary city. The airport is a staggering 4,080 metres above sea level and the sight of the modern metropolis, at the bottom of a steep canyon ringed by snowcapped peaks, will take your breath away – quite literally. A private Flash Pack transfer will be waiting to take you to your hotel where you'll have time to freshen up before meeting your Pack Leader and group. Tonight's welcome dinner will be at a local restaurant where you'll break the ice over a menu of traditional dishes. Salud!

Day

02

City sights & cholita wrestling

Your first day is dedicated to exploring La Paz, and it's sure to be an assault on the senses. From the bustling Witches' Market – selling everything from colourful textiles to medicinal herbs – to colonial San Francisco Church, this is your chance to catch a glimpse of daily life in the capital. You'll visit the open-air Museum of Tiwanaku and explore the eerie eroded landscapes of Moon Valley before riding the cable car to El Alto for beautiful city views. Tonight's outlandish entertainment is a cholitas wrestling match, where stalwart indigenous women (in Aymara skirts, shawls and bowler hats) do battle in the ring – and will even teach you a few moves. 

Day

03

Journey to the Sun Island

Today you'll head north through the highlands to the red-roofed town of Copacabana. Located at the edge of shimmering Lake Titicaca – the highest navigable lake in the world – you'll visit the Moorish-style church and famous Virgen Morena, before boarding a boat to the Isla del Sol. This was the site of the Inca creation myth and the rugged island is a place of exceptional natural beauty. After a typical Atapi lunch, you'll explore the ruined temple of Pilko Kaina before hiking up to La Estancia – a remote ecolodge overlooking the island's southern tip. Visit the organic greenhouse to harvest vegetables for dinner before unwinding with a drink as the sun sets over the Cordillera Real mountains. 

Day

04

Pachamama ceremony

We recommend waking up early to witness the sunrise over Lake Titicaca – watching the orange glow spreading over the still waters is an experience you won't want to miss. After breakfast, you'll be invited to take part in a Pachamama (Mother Nature) ceremony with the local weavers, considered of great physical, emotional and spiritual importance to the indigenous Aymara people. You'll spend the rest of the morning exploring the island's sacred sights, from the ancient Inca steps to the village of Yumani (home to a sacred fountain believed to hold the key to everlasting youth). After lunch, you'll begin your return to civilisation, sailing back across the deep lake waters to Copacabana and onward to La Paz.  

Day

05

Into the Uyuni Desert

It's time for a complete change of scenery and this morning you'll take a flight south to the desert town of Uyuni. Once an important hub for trains carrying minerals to the Pacific Ocean, this small, dusty settlement is now a jumping-off point for adventures into Bolivia's remote Altiplano: a stark high-altitude plateau of endless horizons, hardy wildlife and out-of-this-world sunsets. Transferring to a 4×4, you'll begin your adventure out into the wilderness, stopping off at local towns, such as San Cristobal with its pretty 17th-century church. Look out for an area of striking wind-eroded rocks as you traverse the Alota Valley, before finishing your day at the village of Villamar. 

Day

06

Technicolour lakes & Daliesque rocks

Rising early to make the most of this otherworldly region, you'll bump across rugged tracks towards the Chilean border. Your first stop will be Reserva Nacional Eduardo Avaroa and the beautiful Laguna Colorada, where over 30,000 flamingos feed on the plankton-rich rust-coloured water. Then, it's on to the geothermal geysers of Sol de Mañana – stopping for a dip in the hot springs at Polques – and across the surreal, boulder-strewn landscape of Pampas de Dali. Reaching the emerald Laugna Verde in the foothills of the Licancabur Mountains, you'll traverse the high deserts of Siloli before reaching your hotel in the small community of Ojos de Perdiz. 

Day

07

Salt flats & stargazing

Expect more spectacular scenery as you continue through the highlands, keeping your eyes peeled for vicuñas and the ostrich-like ñandu. Soon, you'll reach the edge of the legendary Salar de Uyuni. Left behind by a prehistoric lake that evaporated long ago, the shimmering white salt flats stretch out towards the horizon, creating a vast dreamlike landscape. You'll navigate to the bizarre outcrop of Isla Incahuasi, covered with giant cacti. Then, to round off your surreal experience, tonight you'll sleep in a hotel made entirely of salt. If it's clear, the unpolluted dark skies will make for some of the best stargazing on earth. 

Day

08

Play with perspective

Keep your camera handy because today's full-day excursion is full of extraordinary sights. Starting with sunrise in the salar, you'll visit Uyuni's 'train cemetery' and see how locals harvest salt from the lake, piling it up in pyramids to dry. You'll see a staircase made of salt by Bolivian artist Gaston Ugalde and check out the 'eyes' of the salt flats, where subterranean rivers bubble to the surface. Enjoy a slap-up picnic surrounded by vast nothingness, and learn how to play with perspective and depth of field to create some entertaining 'trick' photos. Finally, drive north to the dormant Tunupa volcano where a fascinating cave preserves six pre-Columbian mummies.

Day

09

A Quechua dinner

This morning, you'll bid farewell to the salt flats and fly back to the capital. The rest of the day is free for you to relax and explore. We recommend checking out the impressive National Art Gallery or the Andean Textiles Museum with its not-for-profit shop. Tonight, you'll gather with your group for a farewell dinner at one of South America's top restaurants. Starting with a cocktail prepared with the local spirit Singani, you'll enjoy an eight-course tasting menu of traditional Quechuan dishes, produced solely with native products. A great way to end your trip! Raise a toast with your fellow Flashpackers to the incredible adventure you've shared. 

Day

10

Farewell Bolivia

After a final breakfast at the hotel, it's over to you to make your own way to the airport for your flight home. Your guide can help you arrange a local taxi. If you're looking to extend your South American adventure, why not combine this trip with our Chile, Peru or Ecuador adventures? Our team of Trip Experts is ready and waiting for your call. 
OUR FAVOURITE HOTELS
Here's a taste of the hotels we sometimes use on this adventure. The hotels you'll stay in for your departure will be shared with you one month before you go.
Palacio de Sal, Uyuni
Feel the salt crunch beneath your feet at this spectacular lodge made entirely from salt blocks. Featuring roaring log fires, colourful Andean fabrics and a hot tub spa looking out onto the world's largest salt flats, it's a one-of-a-kind experience.
Atix Hotel, La Paz
In the upscale Zona Sur, this boutique design hotel is 100% Bolivian, with floors made from local stone, ajo wood from the Amazon and vintage Andean textiles throughout. Head up to the seventh floor for cocktails by the pool and unparalleled city views.
Ecolodge La Estancia, Lake Titicaca
Perched stop a hill on the sacred Isla del Sol, this remote eco-lodge is the ideal place to reconnect with the natural world. Take time to sit and relax in the terraced lawns overlooking Lake Titicaca, with mesmerising views of high mountains all around.
Important Notes
Which airport do I need to fly in and out of? Plus airport code

Fly into and out of El Alto Airport (LPB) in La Paz.

What time should my flight arrive (in time for the welcome meeting)?

Before 3pm ideally (although we will pick you up no matter what time you arrive). The welcome meeting is at 5pm at your first hotel, which is approximately an hour away from the airport.

What time should my flight depart on the final day?

There are no activities planned for the last day, so you can leave any time you like. Your hotel in La Paz is approximately one hour from El Alto International Airport.

Are airport transfers included?

If you arrive on Day 1 of your adventure, or you book pre-tour accommodation with us, your airport arrival transfer will be included. If you book alternative pre-tour accommodation or are arriving by another mode of transport you must arrange your own arrival transfer.

Arrival transfers are private to Flash Pack and will be in groups depending on flight times. Sometimes this means waiting in the airport for a short while until other flights have arrived.

We don't include departure transfers, however your Pack Leader can offer you support in arranging a local taxi. If you and some other Flashpackers are getting the same flight, we recommend sharing a taxi.

What standard of accommodation should I expect?

The hotels in the Andean desert and Salar de Uyuni are not the same standard as a large chain hotel, but they are characterful and comfortable – a welcome respite in between long travel days of exploring.

What are the drive times like?

You will be spending a considerable amount of time travelling by 4X4 across the Andean Desert and salt flats. The roads in this area are remote and can be bumpy, and you will be covering big distances. However, this is one of the main highlights of the country and there will be scenic stops along the way.

What level of fitness do I need for this trip?

We recommend having a read-through of the itinerary above, and getting in touch if you have specific questions on fitness. On Isla del Sol in Lake Titicaca, you will need to hike one hour up a stone path to your accommodation (there is no other way to get there). We recommend packing a small bag with a couple of days' worth of clothes for this part of the trip. Alternatively, your bag can be taken up to the eco-lodge by donkey.

Will I get altitude sickness?

The itinerary has been designed taking into account the altitude but you may still experience altitude sickness, regardless of health or fitness. It's always worth discussing with a medical professional beforehand in case the altitude can have an affect on any pre-existing health conditions.

What do I need to know about travelling in Bolivia?

We love Bolivia – a land of natural wonders and vibrant culture. However, please be aware that the infrastructure is basic. This means that traffics, delays, strikes can happen on your adventure at any time. The hotel are basic and some normal everyday luxuries such as WiFi or hot water cannot always be provided and power shortages can be fairly common (even in upgraded hotels and private homes). During the winter (from June to August) the water freezes in the pipes, and it can take several minutes to run through.

This is a true back-to-basics adventure destination. We appreciate your patience and understanding that these occurrences are outside of our control.

Will this itinerary change?

Please be aware that the itinerary, activities, and hotels are subject to change. These changes are rare but can happen with little notice due to availability, poor weather, seasonal changes, or other circumstances beyond our control – but we'll always do our best to ensure it has little impact on your experience.

In the rainy season (from the end of November to the end of April) the Altiplano becomes difficult to cross because the roads are not paved. On the other hand, the Salar de Uyuni fills with water, turning into a large lake, although the view is very beautiful. It can be difficult to reach Tahua and Isla Incahuasi, so the program is subject to change depending on current conditions.

From time to time, we may also make changes to your itinerary to try out new ideas and keep things fresh and exciting which we will always try and communicate to you.
OUR PROMISE
Joining the Flash Pack comes with a few special guarantees
Similar Trips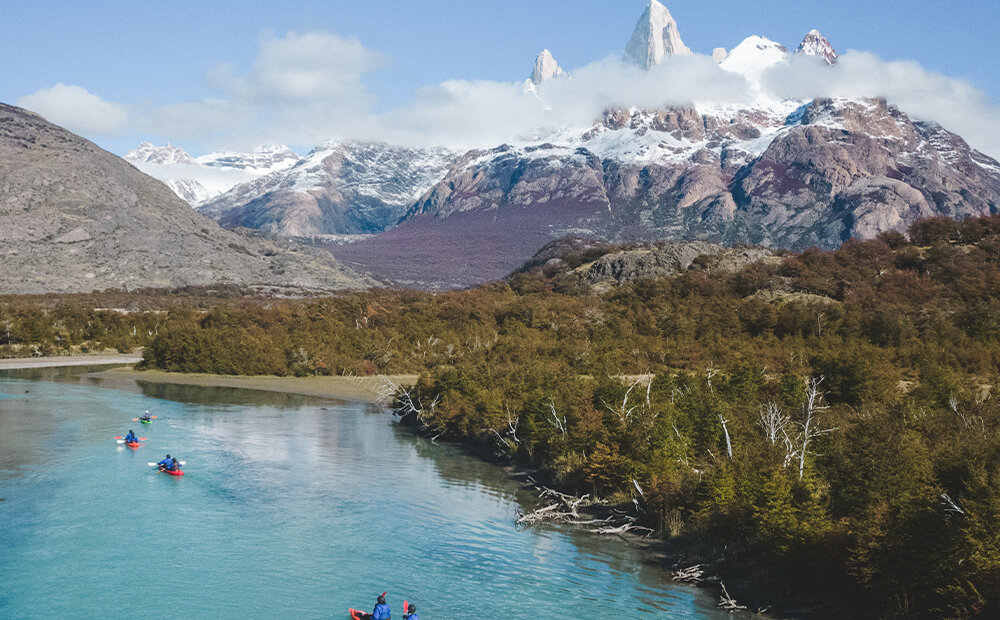 10 days in The Americas
Ultimate Argentina
9 days in The Americas
Wilderness Adventures in Ecuador & The Galapagos
9 days in The Americas
Untamed Costa Rica
10 days in Chile
Chile: Santiago to Patagonia
9 days in The Americas
Vibrant Colombia
Subscribe to our newsletter
SIGN UP TO OUR NEWSLETTER
Hear about our new adventures before anyone else
Hear about our new adventures before anyone else.
Be the first to hear about exclusive Flash Pack offers.
Access exciting competitions.
Receive weekly inspiration and travel stories from solos just like you.