Vibrant Colombia
Learn the art of salsa, bask on private boats and taste award-winning food
Overview
Itinerary
Accommodation
Important Notes
About your trip
Forget the tourist trail: this Colombia trip is about venturing deep into the soul of one of South America's most captivating countries. 
Think street art tours with a local photographer, rum tasting and salsa dancing in the rooftop bars of Cartagena and community cooking with the women of Medellín.
This is a holiday for foodies, featuring award-winning Ajiaco soup from a branch of Mama Luz (catch her on Netflix) and a taster menu from rising star chef Juan Manuel Barrientos. It's also a getaway for those who love to venture off the beaten track: we'll visit a family-run coffee farm deep in the mountains and zip between beaches in the idyllic Rosario Islands by private boat. 
What's Included
Max 14 travellers per group
Exclusively for people in their 30s & 40s
All activities mentioned on the itinerary
8 breakfasts, 5 lunches, 3 dinners
Hand-picked 4-star hotels
2 domestic flights
We offset 0.19 tCO2e (carbon) per person on this trip
Private minibus & speedboat
Arrival airport transfer
Accommodation in twin rooms
Experienced Pack Leader with you throughout the trip
Flashpackers must provide evidence that they have purchased travel insurance for the duration of their adventure. Remember, flights aren't included and prices are based on sharing a twin room. If you'd like to upgrade to a single room, you can add this during the booking process or by contacting our Customer Experience team.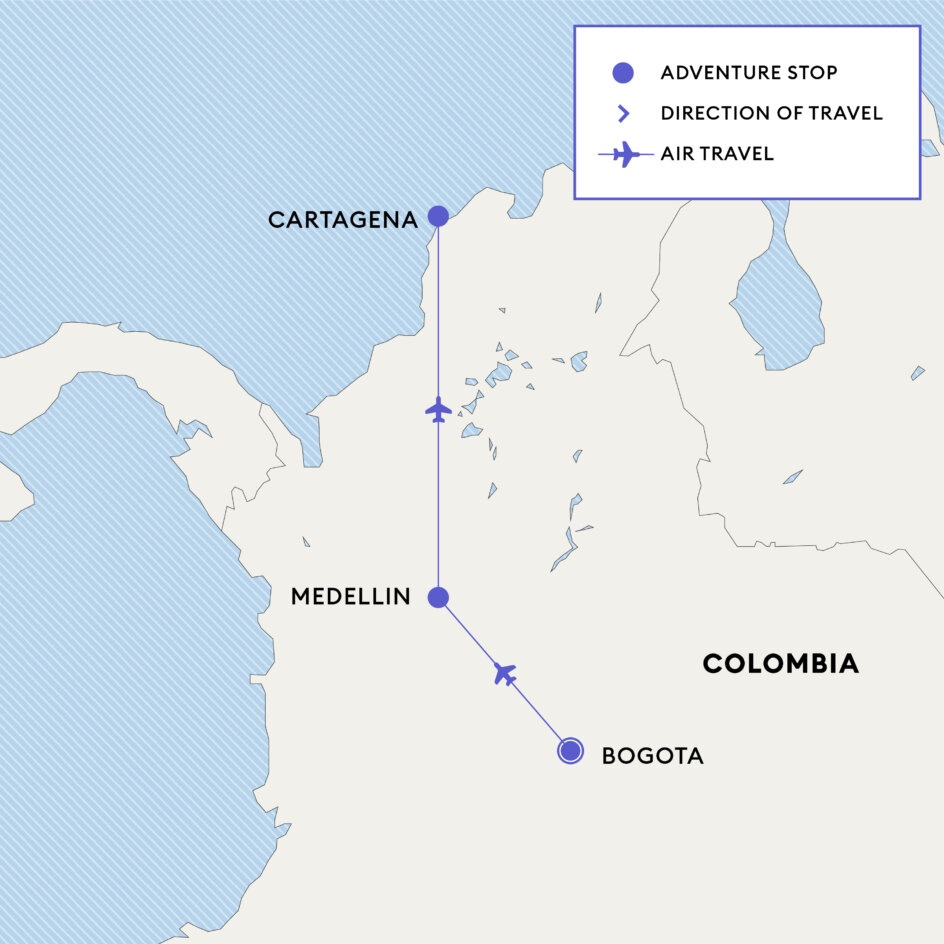 Your Itinerary
Day

01

BOHEMIAN BOGOTÁ

Welcome to Bogotá. You'll be met with a private transfer to your hotel in one of the capital's most vibrant neighborhoods, lined with restaurants and eclectic bars. You'll enjoy a welcome cocktail together and get settled in before heading for a meal at Andrés Carne de Res. This fabled Colombian night spot is the place to be if you want to party like a Bogotano. A huge space packed with neon signs and cultural memorabilia, it'll be heaving on a Saturday night and the carnival-like vibes are infectious. Soak in the atmosphere with a live band, delicious local cuisine and performance art. 

Day

02

Graffiti art & gunpowder games

You'll begin today with a graffiti tour around La Candelaria with photographer Andres Trujillo. Leave the tourists far behind as you wander around this evocative district filled with ancient colonial buildings and hidden works of art. Later you'll stop for lunch at Bijao & Malanga, a branch of Mama Luz, whose award-winning Ajiaco soup made her a Netflix documentary star. Afterwards, it's on to Tejo La Embajada. Tejo is a local drinking game that involves throwing a metal disc at a gunpowder target. With plenty of Colombian craft beer, this past-time promises excitement.

Day

03

Colombia's most colourful town

This morning you'll fly one hour to Medellín, known as "City of Eternal Spring". We won't have time to stop at the hotel, so dress ready to climb El Peñol de Guatapé, a giant and ancient rock with incredible views. It's 654 steps to the top; or you can stay at the café at the foot of El Peñol if you prefer. You'll take a look around Guatapé, one of the most colorful towns in Colombia filled with pastel-colored homes. Then you'll stop for lunch and then hop aboard for a private 30-minute boat ride across Guatapé reservoir, which is overlooked by the ruins of one of Pablo Escobar's estates. Later, you'll return to Medellín and check into your hotel.

Day

04

Award-winning molecular dining

Today you'll get under the skin of Medellín, getting to know its people and stories. Once one of the world's most dangerous cities, Medellín is now filled with beautiful parks, welcoming people and a world-class cable car system. We'll head to Comuna 13, a hillside favela known for its vivid street murals and electric stairs and you'll enjoy a cooking demonstration and lunch with women from Las Berracas, a local community project that empowers single mums and domestic violence survivors.  Tonight you'll dine at El Cielo Restaurant, run by Colombian chef Juan Manuel Barrientos. It's part culinary adventure, part work of art, showcasing Barrientos' molecular cuisine.

Day

05

The secrets of coffee production

Coffee-lovers, listen up: today is all about the good stuff. You'll buckle up for an off-road trip across the mountains to a family-run coffee plantation. Learn all about coffee production at this local hacienda, with tastings and a traditional lunch cooked by the farmer's wife. This is a great, authentic experience with a real taste of how small families sustainably produce coffee in Colombia's more remote mountain regions. Get to know all the flavours and stories from the coffee farm, with an unfiltered view of the farmers' daily lives.  You'll return to Medellín for an evening at leisure.

Day

06

A taste of the Caribbean

Today you'll all board a one-hour flight to Cartagena – the Caribbean heart of Colombia. After some free time to relax, it's time to explore the city on a walking tour with your group. You'll visit the buzzing downtown neighbourhood of Getsemaní, which inspired Gabriel García Márquez's novel Love in the time of Cholera. Then, you'll take your tastebuds on a tropical fruit safari, sampling all kinds of exotic flavours from tree tomato and custard apple to guanabana and sour guava. Later, you'll head to one of Cartagena's best rooftop bars to watch the sunset over the sea.

Day

07

Salsa class & Rum tasting

Today is free to explore Cartagena however you please. From ancient sights to Colombian food delights, there's so much to see and do here.  You may find time for a cocktail en-route. With 365 fruits growing in Colombia, it has a different one for every day of the year: and they go particularly well in fruit syrup mixers – perfect for your five-a-day.  In the early evening, you'll gather for a premium rum tasting at El Baron. You'll delve into the history of this legendary beverage before sampling another famous Colombian past-time: salsa. 

Day

08

Rosario Islands by private boat

Now for beach beauty. You'll take a private boat with a fridge of ice-cold beer around the Rosario Islands, one of Colombia's 48 national parks.  Your first stop is Cholon, a party island that Colombians flock to at weekends – mooring around the thatched swim-up bars before eventually moving on to the beautiful Gente De Mar beach. Later tonight, you'll gather for a farewell dinner at Lobo De Mar, one of the city's trendiest seafood restaurants with a VIP entrance to La Jugada gin bar (which normally books out weeks in advance).

Day

09

So long, Colombia

It's a sad morning, as today signals the end of your whirlwind Colombia trip. After a final breakfast, it's time to say your farewells and arrange your own transfers back to the airport. Wherever you head next, you'll be sure to leave on a high – with new friends, stories and the spirit of Colombia spurring you on.
Our Favourite Hotels
Here's a taste of the hotels we sometimes use on this adventure. The hotels you'll stay in for your departure will be shared with you one month before you go.
AC Hotel by Marriott, Bogotá
This brand new hotel is brilliantly located in the heart of Bogotá's Zona Rosa neighbourhood, with many great restaurants, bars, parks and shops in easy reach. Its cosmopolitan setting is matched by contemporary, spacious rooms with free WiFi and a fitness centre on-site.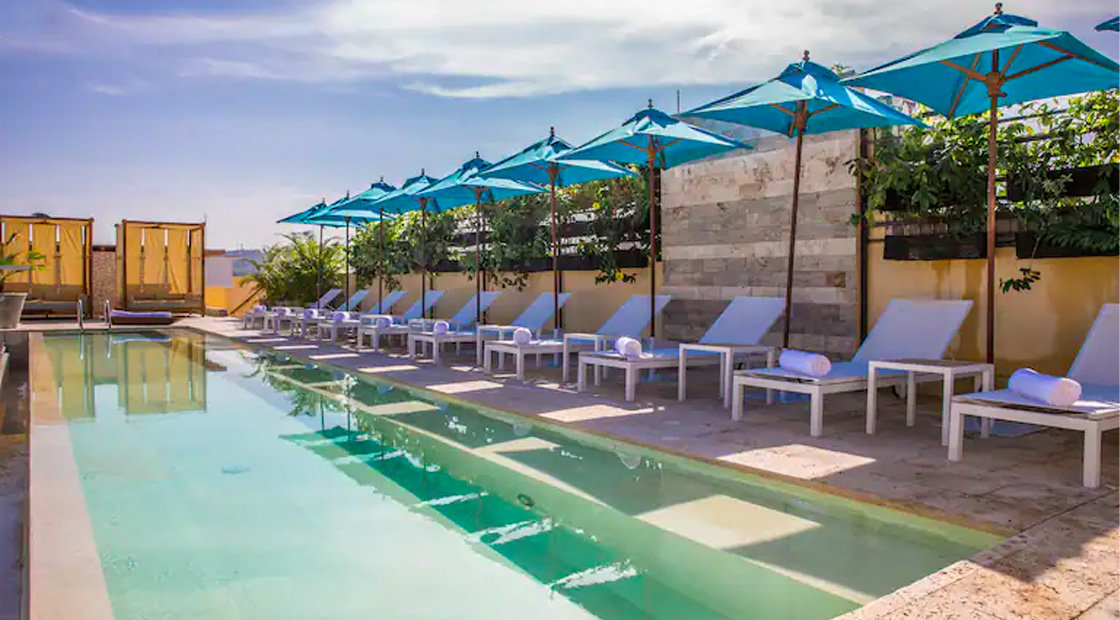 Nacar Hotel, Cartagena
This beautiful colonial hotel has all the charms of Old Town Cartagena right on its doorstep. Housed in a restored historic landmark, its rooms are elegant and charming, and its amenities are top-notch. Enjoy a dip in the rooftop pool before indulging in some food and cocktails from the terrace bar that overlooks the city.
Important Notes
Which airport do I need to fly into? Plus airport code

Fly into Bogotá Airport (BOG) and fly out of Rafael Nuñez International Airport in Cartagena (CTG).

Do I need a visa?

You do not need a visa if you're visiting as a tourist from the EU, UK, USA, Australia or Canada for up to 90 days. Please check with your local consulate/embassy if the country you are travelling from requires you to have a visa. 

Between 24 hours and one hour before departure, you must fill out the 'Check-Mig' form, available on the Migración Colombia website. You will receive a confirmation email that you will need to present upon arrival in Colombia.

We recommend that you have at least six months validity remaining on your passport and can show a return ticket.

What time should my flight arrive? (so arrive in time for the welcome meeting)

Before 5 pm ideally. The welcome meeting and dinner will be from 7 pm onwards starting at the hotel, which is located approximately 30 minutes away from the airport.

What time should my flight depart on the last day?

There are no activities planned for the last day, so leave any time you wish. The airport is approximately 15 minutes away from the hotel.

Are airport transfers included?

If you arrive on Day 1 of your adventure, or you book pre-tour accommodation with us, your airport arrival transfer will be included. If you book alternative pre-tour accommodation or are arriving by another mode of transport you must arrange your own arrival transfer.

Arrival transfers are private to Flash Pack and will be in groups depending on flight times. Sometimes this means waiting in the airport for a short while until other flights have arrived.

We don't offer a departure transfer as Flashpackers leave at different times of the day and many stay for extra nights. We will offer you support with finding a local taxi, which should cost around 30,000 COP, the equivalent of approximately 6 GBP.

How much should I budget per day for extras?

We already include Pack Leader and driver tips and most meals however we recommend around 150,000 COP, the equivalent of 30 GBP / 40 USD per day.

Is Colombia safe for tourists?

Yes, and even more so on a guided group tour with Flash Pack. Colombia is one of the world's friendliest countries, and whilst there are dangerous areas, your tour has been carefully planned with the help of expert Pack Leaders on the ground. We're confident you'll get nothing but enjoyment from your time in Colombia.

What fitness levels do I need for this trip?

We recommend having a read-through of the itinerary above, and getting in touch if you have specific questions on fitness.

Overall, the trip is relatively relaxed so only a moderate level of fitness is required. However, there is a good amount of walking (at your own pace) and a climb up Piedra del Peñol on Day 3 which has 654 steps to the top, so good, worn-in walking shoes are advised.

Will the itinerary change?

Please be aware that the itinerary, activities and hotels are subject to change. These changes can happen with little notice due to availability, poor weather, seasonal changes, or other circumstances beyond our control – but we'll always do our best to ensure it has little impact on your experience. From time to time, we may also make changes to your itinerary to try out new ideas and keep things fresh and exciting.

What should I pack?

Your Colombian adventure will involve a variety of activities, so you'll need to pack a range of clothes – including a smart outfit for eating out at restaurants (formal dress for women; closed shoes, long pants and shirts for men). Generally, we recommend bringing light and breathable tops and shorts that will keep you cool, but some warmer layers may be required in the evenings.

What you pack is personal to you and our list is certainly not exhaustive. If you have any questions about what to pack for your trip to Colombia, please get in touch with one of our friendly Trip Experts.

Baggage

A large backpack or suitcase. It's up to you whether you bring a backpack or a suitcase, but either way, a soft-sided bag is best for packing into transfer vehicles.
A day bag. This will need to be big enough to fit your daily essentials in, such as your water bottle and your camera.

Clothing

Lightweight tops. T-shirts work well, but you should also bring a lightweight long-sleeved top to keep the sun off your skin if required.
Shorts/skirts are ideal for keeping you cool in the Colombian heat.
Activewear. Breathable and light materials are perfect for most activities.
Swimwear.
Sunhat/sunglasses.
A poncho. You might not need one, but there is a slight chance of rain all year round in Colombia.
You may want to bring a jumper/sweater and a pair of trousers/pants for any cooler evenings.
Linen trousers/pants are always handy for keeping the sun off of your legs.
An evening outfit. You'll need some nicer clothes for going out in the cities.

Shoes

Comfortable walking shoes. Sports trainers with good grip should be fine.
Comfortable trainers/sneakers. You'll need breathable, closed shoes for everyday use.
Sandals/flip-flops. It's a good idea to bring a comfortable pair of shoes for relaxing in.
Evening shoes. You'll need some smart closed shoes to wear out in the cities in the evenings.

Accessories

Electricals, chargers and accessories – phone, camera, chargers etc.
Plug socket adaptor. Type A and B plugs are standard in Colombia with two flat parallel pins.
Refillable water bottle. This will reduce your group's plastic footprint.
Book or music. For transfers and any relaxed evenings, you might want a book or some music.
Eye mask and earplugs. If you're a light sleeper, you may feel more comfortable bringing these as a precaution.
Beach towel. Hotels will provide bath towels, but you will need a towel for the water-based activities and for swimming in the sea. Travel towels work well and pack down very small to save space.

Toiletries/medical

Any personal medication you require.
Personal toiletries – including a toothbrush, deodorant, razors, hairbrush etc.
Painkillers
Anti-bacterial gel
Plenty of insect repellent
Lip balm with SPF
Moisturiser
High SPF factor sun cream

What are the Covid-19 requirements for visiting Colombia?

Due to the changeable nature of Covid-19 entry requirements, we strongly advise Flashpackers to consult the travel advice issued by your local consular services well in advance of your departure date. Some countries do still require travellers to comply with pre-arrival testing and/or vaccination requirements. Links to the key consular services can be found on our Safety page.

What other vaccinations and medication will I need?

We recommend checking with your local travel clinic six to eight weeks before your trip to see if any medications or vaccinations are required.
OUR PROMISE
Joining the Flash Pack comes with a few special guarantees
Similar Trips
9 days in The Americas
Spectacular Peru
9 days in The Americas
Untamed Costa Rica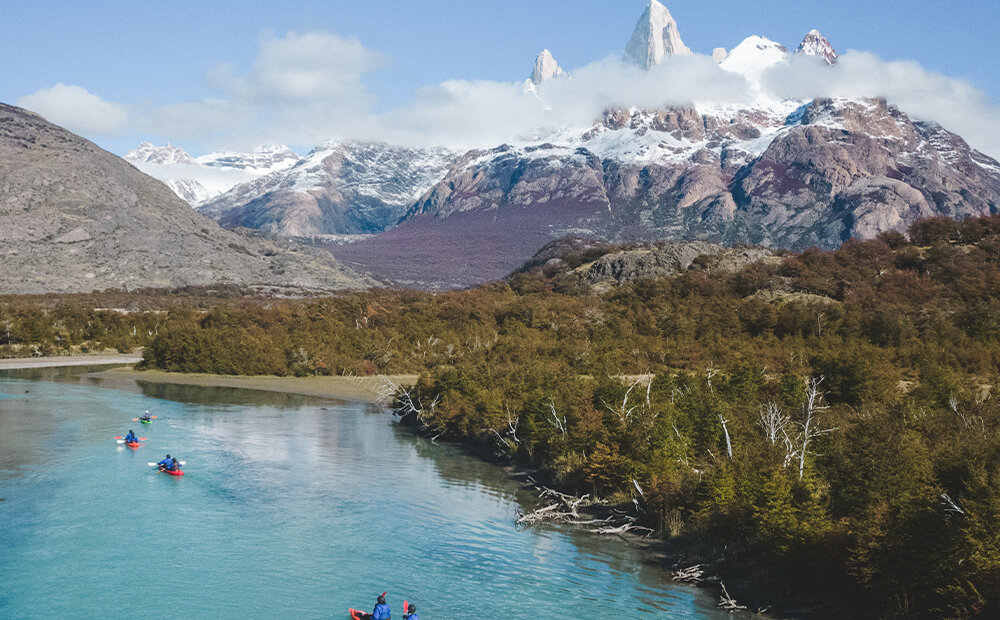 10 days in The Americas
Ultimate Argentina
5 days in The Americas
Mexico City Immersion
12 days in Sri Lanka
Inside Sri Lanka
8 days in Asia
Untold Jordan
8 days in Croatia
Exclusive Croatia
Subscribe to our newsletter
SIGN UP TO OUR NEWSLETTER
Hear about our new adventures before anyone else
Hear about our new adventures before anyone else.
Be the first to hear about exclusive Flash Pack offers.
Access exciting competitions.
Receive weekly inspiration and travel stories from solos just like you.