Cambodia: Angkor, Rainforests & Exotic Islands
See the sunrise over Angkor Wat, play castaway on the idyllic island of Koh Rong Sanloem & hike the Cardamom Mountain rainforests
Cambodia: Angkor, Rainforests & Exotic Islands
Overview
Itinerary
Accommodation
Important Notes
Unique Experiences
Explore the ancient Angkor temples by Jeep, starting with a magical sunrise
About your trip
Incredible history, friendly Khmer culture & idyllic tropical islands…Cambodia boasts everything you could need from your next adventure. But shhh…we're not sure everyone knows yet.
In Siem Reap, you'll take in the iconic temples, starting with a bucket-list sunrise at Angkor Wat (every bit as magical as you imagine). You'll explore the buzzing streets of Phnom Penh by cyclo and meet a survivor of the Khmer Rouge regime. You'll hike through the jungle wilderness of the Cardamom Mountains, and you'll play castaway on the island of Koh Rong Sanloem, snorkelling and fishing in its clear turquoise waters.
From Buddhist monk blessings and Khmer cocktail masterclasses to making rice noodles with local experts, this adventure is all about being completely immersed in local life alongside the friendliest people on the planet.
In 11 days, you won't just explore Cambodia, you'll fall in love with it.
What's Included
Accommodation in twin rooms
Max 14 travellers per group
Exclusively for people in their 30s & 40s
All activities mentioned on the itinerary
Experienced Pack Leader with you throughout the trip
All local transport including minibus & boat
Stay in hand-picked 3-4 star hotels & lodges
10 breakfasts, 2 lunches, 5 dinners
Arrival airport transfer
Flashpackers must provide evidence that they have purchased travel insurance for the duration of their adventure. Remember, international flights aren't included and prices are based on sharing a twin room. If you'd like to upgrade to a single room, you can add this during the booking process or by contacting our Customer Experience team.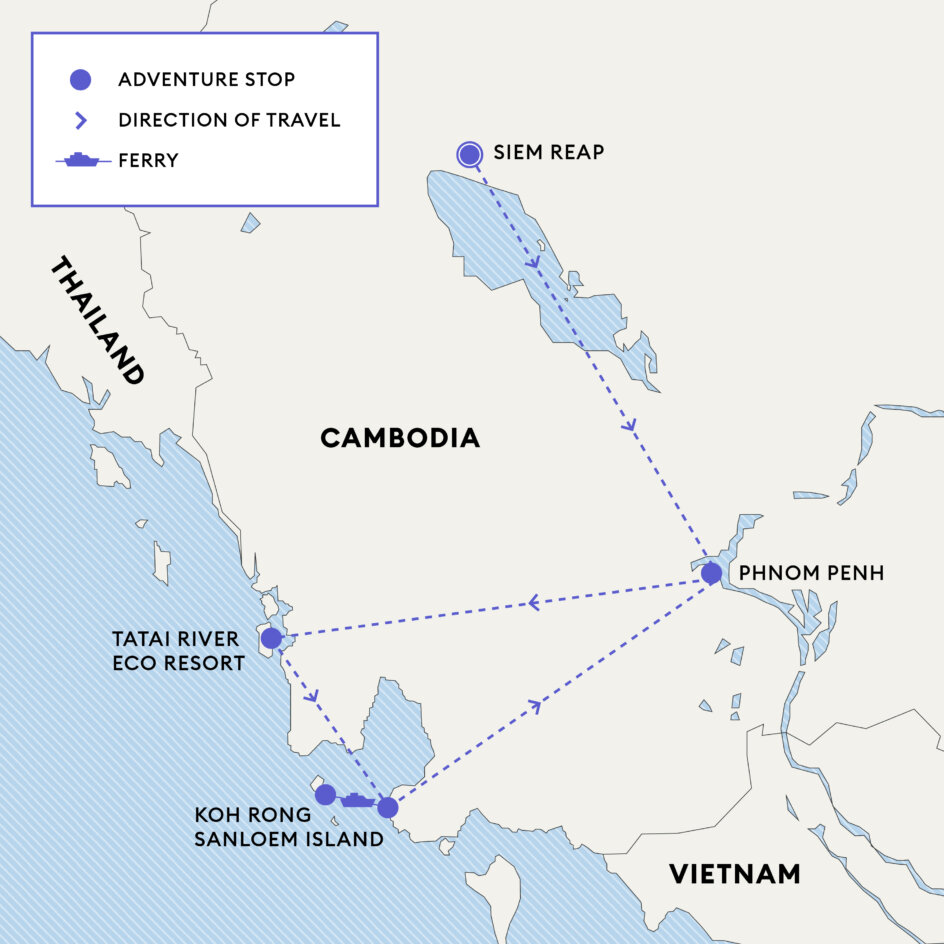 Your Itinerary
Day

01

Welcome cocktails & Khmer cuisine

Touching down in Siem Reap, gateway to the fabled Angkor temples, a private Flash Pack transfer will be waiting to whisk you to your hip hotel in the heart of this surprisingly cosmopolitan city. There'll be time to freshen up before meeting your group and setting off on your first adventure. Travelling by tuk tuk, you'll head to a traditional wooden house in the Old Market district for a cocktail masterclass, mixing local spirits and rice wine with sugar cane, savanna herbs and wild roots to create some truly delicious concoctions. Finish your evening at a local restaurant for your first taste of Khmer cuisine. 

Day

02

Sunrise Angkor Wat

Set your alarm as you'll be up before dawn today, to witness the sunrise over Angkor Wat. This vast 12th-century temple was the epicentre of Khmer civilisation and remains one of the most magnificent monuments on earth. To make this moment truly special, we'll take you away from the crowds to a nearby hill for a more peaceful, elevated experience. After exploring the famous temple city, you'll visit two more incredible sites: the root-strangled ruins of Ta Prohm and mysterious Angkor Thom, with its multi-faced Bayon. Finish your epic day at Cambodia's Phare Circus. Set up by refugees of the Khmer Rouge era, the theatrical show tells stories of modern life through song, dance and acrobatics. 

Day

03

Banteay Srei & local life

Starting a little later today, you'll join the monks at a Buddhist pagoda for a private blessing ceremony. Then, you'll head out of town to Banteay Srei, a pink-hued stone temple considered the jewel in the crown of Angkorian art. Dedicated to Shiva, the carvings here are incredibly delicate and well preserved. This afternoon, you'll get a taste of Cambodian daily life, stopping by a sugar palm stall where villagers will explain how they process the fruits and show you how to make rice noodles called 'num banh chok'. You'll visit the house of a friendly local family and try your hand at making palm leaf crafts and tasting bamboo sticky rice before heading back to Siem Reap for dinner.  

Day

04

A night out in Phnom Penh

Say goodbye to Angkor as you head to Phnom Penh, the country's vibrant capital at the confluence of the Mekong and Tonle Sap rivers. The journey takes around six hours so download a good playlist and enjoy the rural scenes. You'll break the ride at the town of Skuon, famed for its deep-fried tarantulas (try one if you dare), checking in at your boutique hotel by late afternoon. Tonight, you'll stretch your legs on a night tour of the city, visiting lively markets, roadsides teeming with street food, elegant cocktail venues and a legendary watering hole where you'll join the locals for live music and late-night dancing. Expect an eclectic mix of popular Cambodian songs and foreign rock hits. 

Day

05

Tragic history & a cyclo tour

You've seen it by night, now it's time to explore the city by day. From the Independence Monument, commemorating liberation from France in 1953, it's a short walk to the ornate Royal Palace with its glittering Silver Pagoda.  You'll confront Cambodia's tragic past at the Tuol Sleng Genocide Museum and visit the infamous Killing Fields, meeting a survivor of the brutal Khmer Rouge regime – an incredible personal connection to the recent past. Spend the afternoon exploring by three-wheeler cyclo, taking in the art deco Central Market, the charming French colonial quarter and the hillside temple of Wat Phnom before finishing your tour with a cruise along the river, enjoying an ice-cold beer as the sun sinks below the city skyline. 

Day

06

Eco riverside living

Today, you're headed for Koh Kong, a remote province in southwest Cambodia with an unspoilt coastline and densely forested interior – one of Cambodia's last great wildernesses. Carving its way through the jungle, the Tatai River was once a notorious smugglers route but has reinvented itself as an ecotourism destination, perfect for outdoor adventures. At Tatai Bridge, you'll transfer to a local marchin boat and journey downriver to your secluded eco-resort: a cluster of thatched stilt bungalows and floating Khmer-style villas nestled on the banks of the river. Here, you can slow the pace and unwind in the tranquility of nature, perhaps making use of the free kayaks or cooling off in the nearby waterfall.  

Day

07

Intrepid jungle hiking

Wake up to the sound of birdsong and gibbon calls, and savour fresh coffee by the river as the morning mist slowly rises over the Cardamom Mountains. Then, it's time to lace up your hiking boots for an adventurous nature walk through the jungle (full disclosure: your feet may get wet), taking advantage of the morning coolness. Following a path lined with palms and mangrove trees, your local guide will teach you about the exotic flora and fauna. The resident dhole (Asiatic wolf), sun bear and clouded leopard are likely to remain elusive, but keep your eyes peeled for hornbills, monkeys and snakes hidden in the undergrowth. You'll stop at a small waterfall and enjoy a picnic lunch before returning to your lodge to relax. 

Day

08

Journey to Island paradise

After breakfast, you'll return by boat to Tatai Bridge, where your driver will be waiting to transfer you to the city of Sihanoukville. The only deep-water port in the country, this is the jumping-off point for Cambodia's southern islands: an under-the-radar tropical haven that remains blissfully undeveloped. You'll be staying at a low-key resort on the island of Koh Rong Sanloem, with its powder-white sand, jungled interior and cool castaway vibe. After settling into your hillside cabin, the rest of the day is yours to swim, snorkel or kick back in a hammock with a fresh fruit smoothie. This is what tropical dreams are made of.

Day

09

A day of snorkelling & fishing

Drag yourself away from your hammock: a fun day of exploring awaits. Climbing aboard a longtail boat, you'll head out onto the warm turquoise waters of the Gulf of Thailand. Home to an abundance of marine life, including barracuda and sea bass, you'll try your hand at fishing using traditional methods – perhaps even landing your lunch. Your captain will then take you to a beautiful spot for snorkelling on the coral reef. Entering the shallow water, you'll be mesmerised by the technicolour array of species in all shapes and sizes. From parrotfish and seahorses to large schools of yellow goatfish, it's an underwater paradise. 

Day

10

Sunset skyline drinks

Leaving your idyllic island behind, you'll travel back to Phnom Penh in time for a free afternoon. Feeling energetic? There are plenty more sights to explore. Alternatively, why not round off your trip with a treatment at your hotel's boutique spa. You'll begin your final night celebrations on a high, with sunset drinks at a rooftop bar. Soak up the incredible city views before making your way to dinner in a colonial building that once served as the headquarters of a French army commander. Once again marvelling at the checkered history of this incredibly resilient country, you'll raise a toast with your fellow Flashpackers to the journey of discovery you've shared.   

Day

11

Farewell, Cambodia

Your Cambodian journey has come to an end. After breakfast, it's time to say goodbye to your group and make your own way to the airport. If you're not ready to return home just yet, why not continue your Southeast Asian journey by going Off grid in Thailand & Laos, island-hopping in the Philippines or discovering Secret Vietnam? Our trip experts are waiting for your call. 
Our Favourite Hotels
Here's a taste of the hotels we sometimes use on this adventure. The hotels you'll stay in for your departure will be shared with you one month before you go.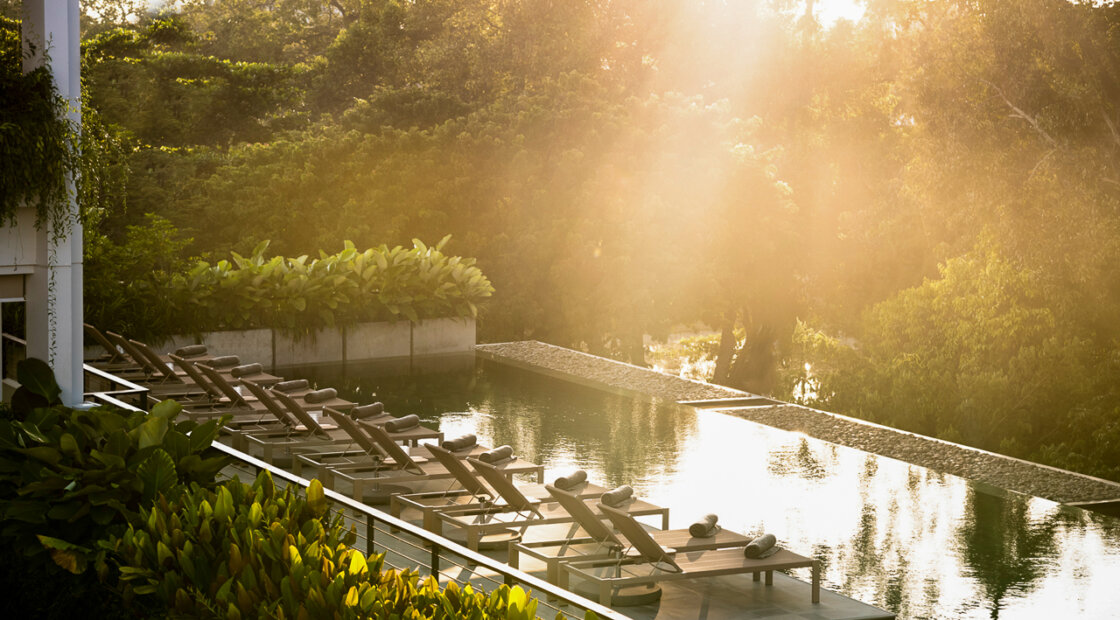 Treeline Urban Hotel, Siem Reap
An art-filled boutique bolthole in a leafy riverside spot, perfect for post-temple lounging. Fuel up at the noodle bar, stop by the eco-spa for a tamarind & honey scrub or soothe tired muscles with some gentle laps in the Insta-worthy infinity pool.  
Tribe Hotel, Phnom Penh
Part collaborative workspace, part social hub, this design hotel overlooking the the Mekong River is full of boutique personality. Think ultra-modern rooms with bold prints and colour, an open-air saltwater pool and a chic rooftop restaurant with stunning skyline views.
Thansur Tatai Eco Resort
Wake up to the sounds of nature at these rustic floating bungalows and stilted villas, set amongst the mangroves of the tranquil Tatai River. Accessible by boat, you'll feel a million miles from civilization with days spent kayaking, hiking or relaxing by the natural pool. 
La Passion Resort, Koh Rong Samloem
Harness your inner Robinson Crusoe at this secluded island resort, lapped by the aquamarine waters of picturesque Saracen Bay. Luckily, the elegant jungle villas, beachfront infinity pool and exotic Khmer restaurant come as standard. Sunset cocktail, anyone? 
Important Notes
Which airport do I need to fly in and out of? Plus airport code

Fly into Siem Reap International Airport (REP) or Siem Reap Angkor International Airport (SAI) and out of Phnom Penh (PNH).

What time do I need to arrive (in time for the welcome meeting)?

Please try to arrive before 2 pm on Day 1, although we will arrange an airport transfer for you regardless of when you arrive.

What time should my flight depart on the last day?

There are no planned activities on the final day, so depart at your own leisure.

Are airport transfers included?

If you arrive on Day 1 of your adventure, or you book pre-tour accommodation with us, your airport arrival transfer will be included. If you book alternative pre-tour accommodation or are arriving by another mode of transport you must arrange your own arrival transfer.

Arrival transfers are private to Flash Pack and will be in groups depending on flight times. Sometimes this means waiting in the airport for a short while until other flights have arrived.

We don't offer a departure transfer as Flashpackers leave at different times of the day and many stay for extra nights. Your hotel in Phnom Penh is about an hour away from the airport and a taxi costs around 30 USD. We will offer you support with arranging a local transfer.

How much should I budget per day for extras?

Excluding alcohol, we'd suggest budgeting 50 USD. That said, if you're willing to eat like a local it can be a lot less. It is still possible in Cambodia to buy a plate of food for 1-2 USD.

What will the riverside eco-lodge be like?

Accommodation will be in rustic stilt villas and floating bungalows, which are comfortable but open to the elements. Staying at the sustainable eco-lodge is a real off the beaten track glamping experience surrounded by pristine nature – the perfect antidote to stressful modern life. Please note that the number of floating bungalows is limited so there's a good chance you will be staying in a Khmer-style stilted villa right next to the river.

How adventurous is the jungle hike?

This half-day hike will be on a narrow path through the jungle, where you will in contact with tropical foliage. In the rainy season (and sometimes in the dry season) you are likely to get wet feet and there may be some small harmless leeches around, so long trousers and sleeves are recommended.

What level of fitness will I need?

Overall, this trip is fairly relaxed with walks from place to place long easy flat terrain. A moderate level of fitness is required for the Tatai River hike as you will be walking for several hours through the jungle, including some uphill sections.

Will this itinerary change?

Please be aware that the itinerary, activities and hotels are subject to change. These changes can happen with little notice due to availability, poor weather, seasonal changes, or other circumstances beyond our control – but we'll always do our best to ensure it has little impact on your experience. From time to time, we may also make changes to your itinerary to try out new ideas and keep things fresh and exciting.
OUR PROMISE
Joining the Flash Pack comes with a few special guarantees
Similar Trips
9 days in Asia
Alternative Thailand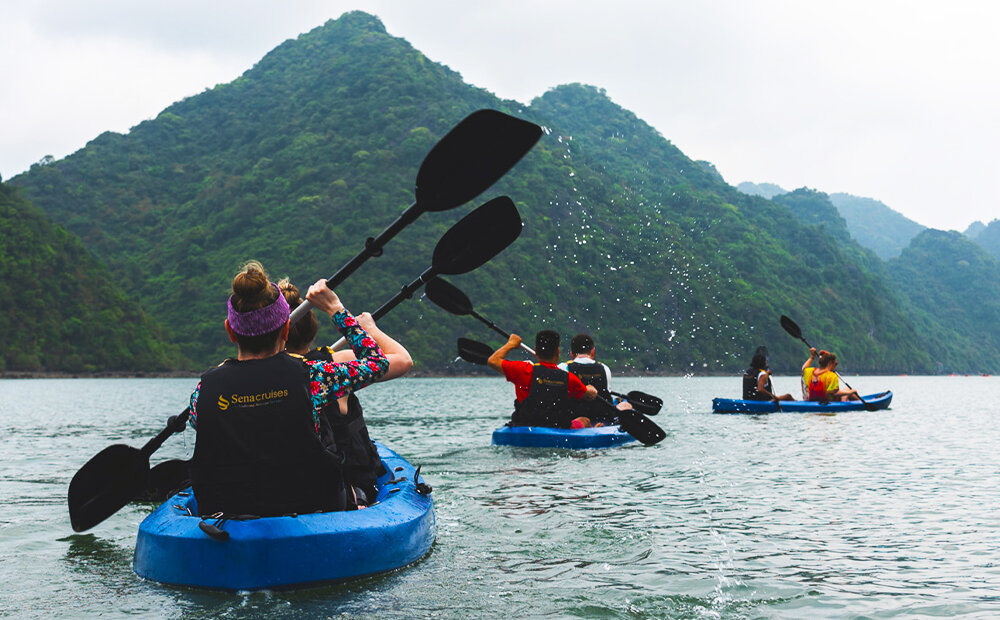 10 days in Asia
Secret Vietnam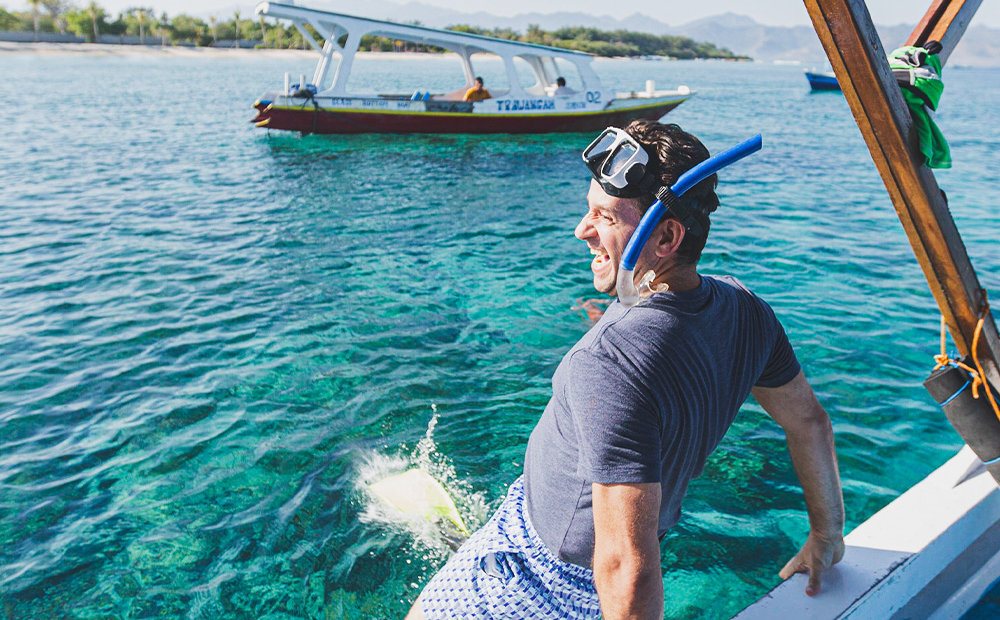 12 days in Asia
Bali & The Gilis: Island Adventures
12 days in Japan
Japan: Another World
Subscribe to our newsletter
SIGN UP TO OUR NEWSLETTER
Hear about our new adventures before anyone else
Hear about our new adventures before anyone else.
Be the first to hear about exclusive Flash Pack offers.
Access exciting competitions.
Receive weekly inspiration and travel stories from solos just like you.