Bucket List Travel: 9 epic experiences for travellers over 30
Bucket list travel shouldn't just happen in your 20s.
We're guessing a lot of what you did then included hostels, cheap food, and a lot of alcohol (actually maybe you don't remember it so well after all…)
So now you're a 30-40 something solo traveller, you probably want to travel slightly differently. Like a good glass of wine, you've matured and developed your taste for the finer things in life. You're older and wiser, and now have more of an appreciation for how special travelling, and travelling well, is. Years of wanderlusting and holidays have given you a desire to really experience the country you're visiting – rather than just tick off tourist sites and snap Facebook profile pics!
To help you really make the most of your next holiday, here's a roundup of our all-time favourite experiences that will satisfy the wanderlust within and make you look like the rockstar you are. So grab a pen and a cuppa and get ready to seriously lengthen that bucket list!
Sparkling lagoons. Towering mountains. Roaming guanacos. Nope, it doesn't get much better than hiking in Patagonia. Shared by Argentina and Chile, Patagonia is a wildly beautiful and sparsely populated slice of MAGIC that you won't forget in a hurry. With the likes of the Torres de Paine National Park to explore, you'll be alpaca-ing your suitcase in no time.
Gorilla trekking and marathon running in Uganda
If you're a fan of Planet Earth, this is the holiday for you. Seeing gorillas in the wild is a truly unique and special honour, even the jungle trek to reach them is awesome. Mountain gorillas are also a critically endangered species, so any opportunity to see them in their natural habitat should be seized with both hands. Uganda is the ultimate place to tick this off your bucket list, with nearly half of the 900 mountain gorillas left in the wild found here. And with an expert ranger and gorilla etiquette training, it's also one of the safest and most secure places to enjoy this incredible experience.
Convertible car tour around Havana
Step back in time and explore the golden age of Cuba's sizzling capital in an iconic 50's car! The faded sepia beauty of Havana and all of its Colonial elegance spring into life before your eyes, as you cruise past the boulevards in a classic American convertible. Cool, dude.
Secret Supper Club in New Delhi
Serious foodie? We've got just the experience for you. We're talking mouth watering food, secret locations and electric company. All cooked up at a Secret Supper Club in Delhi. This is an exclusive, invitation-only celebration of flavour, tradition and culinary delights. The only question is: will you be able to keep it to yourself?
First Class sleeper train to Sapa in Vietnam
Victoria Train Sapa, Vietnam
Cross the vibrant country of Vietnam in serious style. Comfy, plush beds mean you can get some well-earned shut eye while you travel from A to B (heaven for a 30 something solo traveller!) Though just a quick word of warning: you might be tempted to stay awake all night. Those stunning views rolling quietly past your window may be just too beautiful to miss.
Boutique hotel hop through Myanmar (Burma)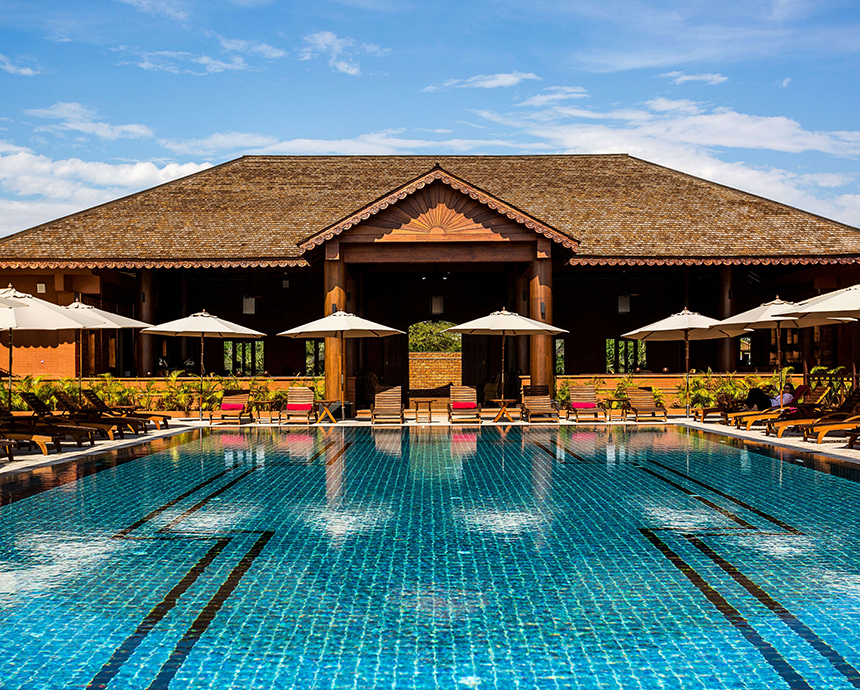 Ah, Myanmar. Diverse, ethereal and undiscovered. The only way to make your Myanmar holiday even more special? Staying at a boutique hotel of course. After a long day exploring the blissful Bay of Bengal, the Shan Hills and the Ayeyarwady River, treat yourself to a sanctuary of a hotel, complete with absolutely kickass views.
Ride a Vespa through the Spanish Countryside
There's only one way to tackle the rolling hills of Spain, by Vespa! Navigate the open roads, stop at undiscovered restaurants, admire panoramic viewpoints, and get a unique view into Spanish culture off the beaten track. Plus, Ursula Andress, Kate Hudson, Marlon Brando and John Wayne have all owned Vespas – so you're in good company!
Make your own Prosecco in Venice
Prosecco. Venice. Need we say more? Not only is the bucket list destination of Venice prefect for dreamy gondola rides, it's also a mere half an hour from the stunning Prosecco Hills. And if you're a fan of this trendy tipple, learning how to make its sparkly goodness should be bubbling up nicely to the top of your bucket list. It's the natural next step in your Prosecco relationship, would be rude not to 😉
Salsa dancing in Cartagena, Colombia
Let's set the scene. The Caribbean Sea is lapping away in the distance, you're sipping a rum cocktail and surrounding you is a beautiful assortment of colourful buildings. You're in Cartagena, and it's time to SALSA! Few things are more fun than this experience of letting your hair down with Colombian locals, just leave your inhibitions at the door and prepare to party!
Ready to bring your bucket list to life?
Check out our Flash Pack adventures for solo travellers aged in their 30s and 40s